I'd better suggest a Ukrainian soldier as the real person of the year 2022

The Russian mercenary Wagner Group is "active in one of Africa's poorest countries, using violence and extortion in an effort to corner its extremely lucrative diamond industry."
The Russian mercenary Wagner Group is "active in one of Africa's poorest countries, using violence and extortion in an effort to corner its extremely lucrative diamond industry."
Russian mercenaries accused of using violence to corner diamond trade
Report alleges that individuals linked to the Wagner Group are active in the Central African Republic's illicit diamond trade.
===============

"The Russian Embassy in Germany would like to make clear that Russian diplomatic and consular offices in Germany do not maintain contacts with representatives of terrorist groups or other illegal entities."
Russia Denies Links to German 'Terror' Groups Amid Dawn Raids
The Russian embassy in Berlin on Wednesday denied maintaining links to far-right terror groups in Germany after a Russian woman was among
Off-limits topics reportedly include Russia's law against "fake news" about the military; anti-mobilization protests; the Wagner mercenary group's recruitment of prisoners for the war; and Russian military deaths in Ukraine.
themoscowtimes.com Russia Presidential Rights Body Urged 'Not to Upset' Putin With War Questions – Reports The Kremlin has urged members of the presidential Human Rights Council "not to upset" Russian leader Vladimir Putin with thorny
==========
«After the start of Putin's criminal war against Ukraine, Latvia has become a country that defended freedom of speech in Europe and allowed Russian reporters opposing the war to continue their work»
novayagazeta.eu 'Uzskatām, ka TV kanāla redakcija nav Latvijas ienaidnieks' The official letter from Novaya Gazeta Europe to the National Electronic Mass Media Council of Latvia in relation to the situation surrounding TV
=============
On 26 September, Moscow police agents broke into the flat of activists Kamardin, Menyukov, and Popova. Popova subsequently said that police agents had beaten Kamardin severely and raped him. The rape was recorded on video and shown to Popova.
novayagazeta.eu Russia's Investigative Committee begins probe into poet Kamardin and his friends being abused by… Russia's Investigative Committee has started a review of the "potential abuse of power" committed by law enforcement agents during a search
Deja vu all over again TV Rain editor-in-chief slams Latvian regulators' decision to revoke the network's license as a farcical repeat of Kremlin censorship.
meduza.io Deja vu all over again TV Rain editor-in-chief slams Latvian regulators' decision to revoke the… In a broadcast on Tuesday, December 6, TV Rain editor-in-chief Tikhon Dzyadko called Latvian officials' decision to revoke the network's cable

The former billionaire brothers Ziyavudin and Magomed Magomedov of Summa Group sentenced to long prison sentences for embezzlement. Their crime: They trusted the protection of then President Dmitri Medvedev 2008-12. Putin must authorize such big thefts.
meduza.io Summa Group chairman Ziyavudin Magomedov convicted of fraud, sentenced to 19 years — Meduza Moscow's Meschansky District Court sentenced Summa Group founder and chairman Ziyavudin Magomedov to 19 years in a penal colony. The
===========
El Salvador getting rid of expensive tombs of gang members. The authorities believe they glorify a criminal lifestyle. President Bukele has launched a nation-wide campaign against gang membership and gang violence.
=============
Russia prepares new offensive in Ukraine next spring – Stoltenberg Russia seeks a pause in the fighting to regroup and launch a bigger offensive against Ukraine.
http://nato.int https://euromaidanpress.com/2022/12/07/russia-prepares-new-offensive-in-ukraine-next-spring-stoltenberg/?swcfpc=1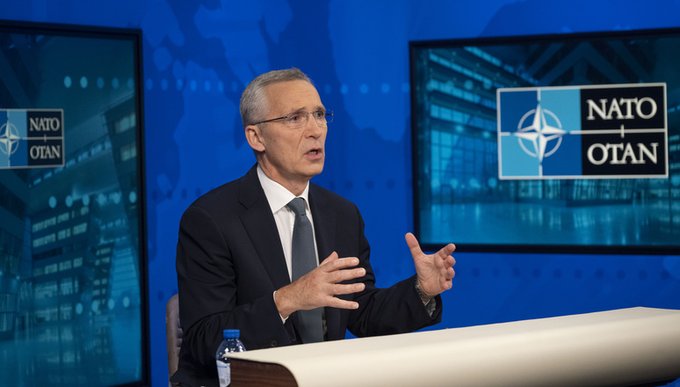 FM
: To end the war in Ukraine, two things have to be done – Moscow has to abandon its war plans, switch from war-mongering to a peaceful line of thinking. -Russia must withdraw its forces from the entire territory of Ukraine
ndtv.com Exclusive: Ukraine Foreign Minister's Interview – Read Full Transcript India is a very important player in the global arena and the Prime Minister, with his voice, can make a change, said Dmytro Kuleba,
=============
In the Russian city of Nizhny Novgorod you can now buy Z-themed baubles for your Christmas (New Year) tree saying "For victory!
" https://newsnn.ru/news/2022-11-29/nizhegorodtsy-smogut-ukrasit-elki-z-igrushkami-2602992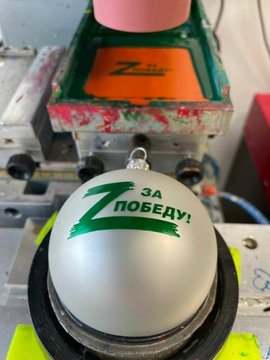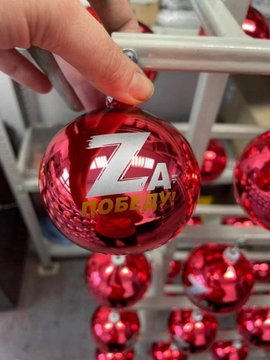 A new propaganda video mocking Russians who left the country because of the mobilisation is circulating on Telegram "The boys have left but the men have stayed"
=========
Once a fearsome diplomat, Russian Foreign Minister Sergei Lavrov is now complaining about gender-neutral toilets in Sweden
===========

Official
Trump family-owned business is convicted of all counts of tax fraud in a New York trial
Trump Organization found guilty on multiple counts of criminal tax fraud | CNN Politics
A Manhattan jury has found two Trump Organization companies guilty on multiple charges of criminal tax fraud and falsifying business records