#UPDATE The head of Russia's Wagner mercenary group, Yevgeny Prigozhin, on Friday urged Moscow to declare France a "sponsor of terrorism" after a parcel bomb wounded a Russian official in the Central African Republic.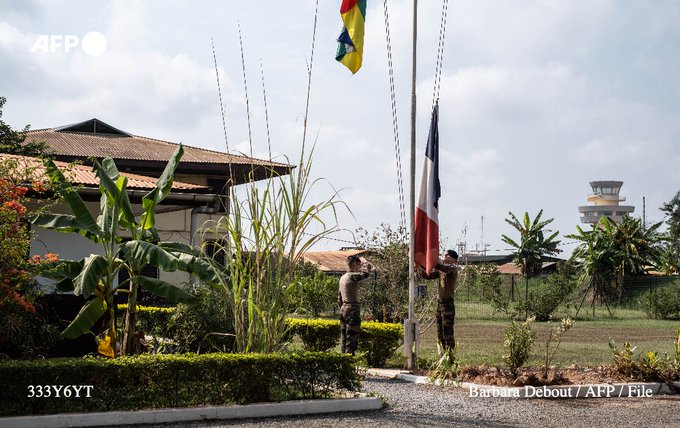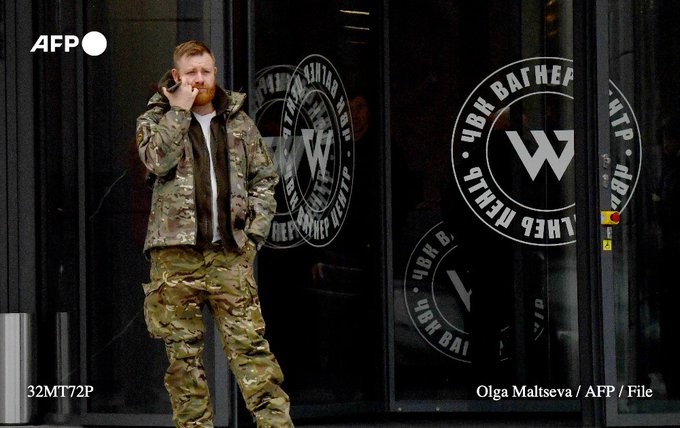 ==============

Novaya Gazeta Europe
According to the Agora human rights group, thousands of captive Ukrainians are currently confined outside the legal field. Novaya-Europe explains how Ukrainian civilians end up held hostage in Russia and how Russian lawyers are trying to break them free.
novayagazeta.eu Legal status: unknown Thousands of Ukrainian civilians are being held captive in Russia for 'opposing the special operation', with courts denying them basic right to
=============
A private plane of former Russian President Dmitry Medvedev landed in Doha on 14 December, the same day the second semifinal of the FIFA World Cup was played, Flightradar24 data shows.
novayagazeta.eu Private jet of Russia's ex-President Medvedev was in Qatar the day of FIFA World Cup semifinal. He… A private plane of former Russian President and current Deputy Chair of the Security Council Dmitry Medvedev landed in Doha on 14 December,
=============
Multiple Crimea residents prosecuted under Russian law have reportedly been sent to serve prison sentences in Russia. The Fourth Geneva Convention prohibits the forcible transfer of civilians from occupied territory.
meduza.io Russia reportedly sending Crimea residents to prisons in Russia — Meduza Multiple Crimea residents prosecuted for criminal offenses under Russian law have been sent to penal colonies outside of the peninsula,
=============
A Russian State Duma deputy has drafted a new bill that would categorize repeat violations of Russia's ban on LGBTQ+ "propaganda" as criminal offenses.
meduza.io Russian lawmaker drafts bill to criminalize repeat violations of anti-LGBTQ censorship laws — Meduza Russian State Duma Deputy Nina Ostanina, who heads the parliament's Committee on Family Issues, has reportedly drafted a bill that would
=============
The European Council has finally greenlit the EUR 18 billion ($19.2 billion) 2023 financial assistance package for Ukraine, after Poland retracted its tax-related objections, Politico reported on Dec. 15, citing three EU diplomats.

The Minister of Defense of Ukraine Oleksiy Reznikov said on December 15, 2022, that Ukraine had increased the effectiveness of its air defense to 80% as of December 2022. Source: The Minister of Defense of Ukraine Oleksiy Reznikov
Defence Secretary Ben Wallace refused y'day to tell
whether London could give Storm Shadow long-range missiles Igor Korotchenko later suggested Russia consider the option of responding to such potential supplies by firing Kinzhal hypersonic missiles at the UK
============
#Kyiv's underground cannot resume work due to a shortage of electricity," Chief engineer of the subway. "Now, unfortunately, due to the #rocketattacks, we have a situation of restriction and lack of electricity on parts of the power distribution company's power supply centers."
===============
"In connection with the attack today, on power facilities in several regions of Ukraine, emergency power outages are introduced throughout the country." – Office of the President Map of locations struck, so far. Red = unconfirmed; = rocket strike; = power outage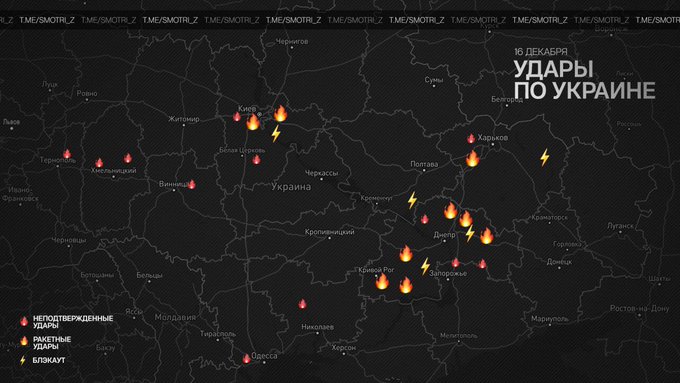 A new investigation from
and RUSI's Military Sciences team, in collaboration with
and
, examines the supply chains that have continued to move Western components into #Russia since the February 24 invasion of #Ukraine.
The Orlan Complex: Tracking the Supply Chains of Russia's Most Successful UAV
This investigation shows that Moscow's well-known UAV relies on complex supply chains that reach far beyond Russia's borders.
============

Kyiv metro doesn't run because of heavy damage to the power system after today's Russian attack. However, people keep using it as a shelter. Resilient people of Ukraine are showing that they are able to overcome any difficulties, but not give up. Source:
==============

Ukraine government organization
russia is a terrorist state.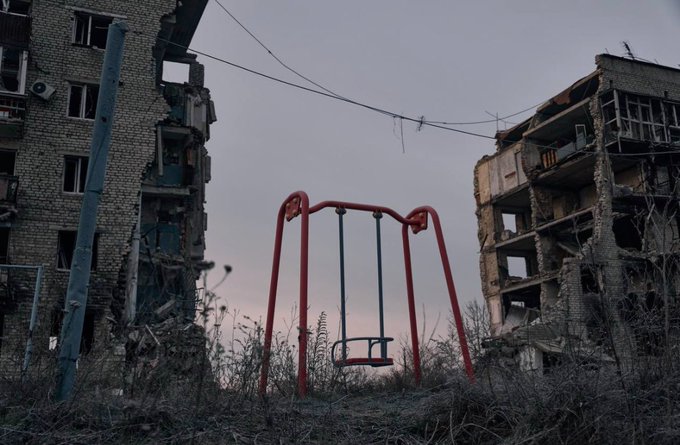 Organized Crime and Corruption Reporting Project
The Russian mercenary group Wagner has supplied international markets with diamonds sourced from conflict areas in the Central African Republic, according to a new report from
, the
, and
.
occrp.org Report: Wagner Mercenaries Profit from Central Africa's Blood Diamonds The Russian paramilitary group Wagner supplies international markets with diamonds sourced from the Central Afric =========
FIFA has turned down a request from Zelensky to broadcast a message about world peace just before kickoff of Sunday's World Cup final in Qatar – CNN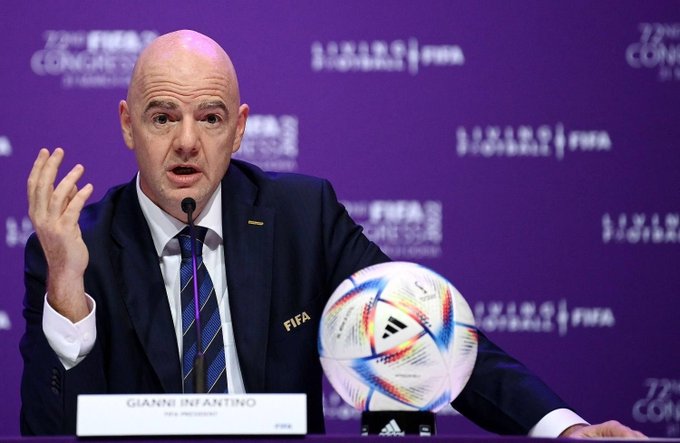 Ukrainian refugees crossing the border into Poland at the start of the war.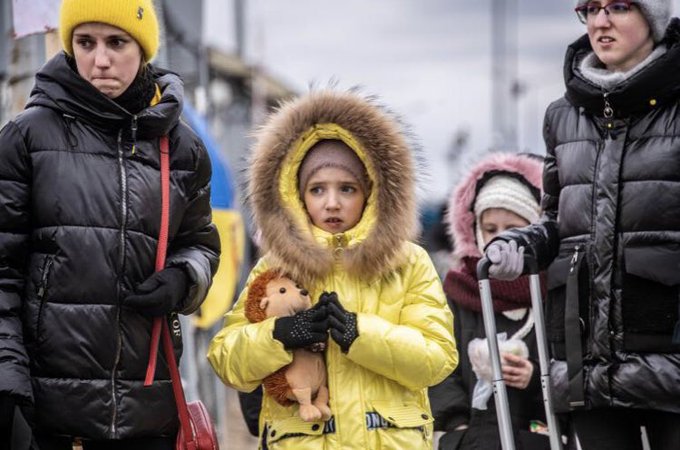 In #Moldova, the state-owned company "Moldelectrica" warned of power outages due to Russian missile attacks on the infrastructure of Ukraine.
babel.ua In Moldova, the government warned about power outages due to a massive Russian missile attack on… In Moldova, the state-owned company Moldelectrica warned of power outages due to the massive attack of the Russian Federation on Ukraine

Nigerian President Muhammadu Buhari says weapons flowing into Ukraine are showing up now in the Lake Chad region In other words, US military aid – and American tax dollars – are benefitting warlords from Azov to Boko Haram
punchng.com Russia-Ukraine war weapons coming into Lake Chad – Buhari The President, Major General Muhammadu Buhari (retd.), on Tuesday, said weapons being used for the war in Ukraine and Russia were filtering into the Lake Chad and Sahel regions.

Police chief: Children find anti-personnel mine placed in backpack in Mykolaiv Oblast.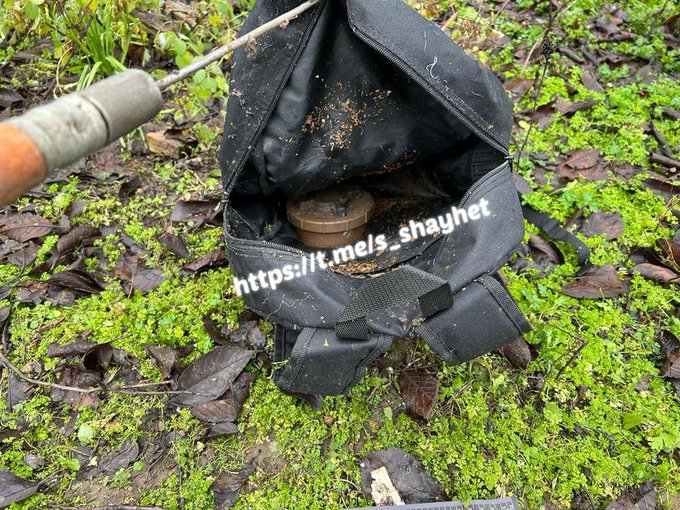 The future of Ukraine begins with its children. We are helping rebuild the schools destroyed by Russia's war, with €100 million in EU funds. And we are sending hundreds of school buses so children can travel to school safely. More are coming. #SchoolBusesForUkraine