Great article about the coming fall of Russia. Several scenarios for Russia's future are discussed. The North Korea version, the Somalia variant, Mordor or, most positive but unlikely, the German Zero Hour that will be a new beginning.
institutmontaigne.org The Fall of Russia Analysis by Bruno Tertrais, Conseiller géopolitique, à l'Institut Montaigne.
Ivan the Terrible, Peter the Great, Catherine the Great, Alexander I, Stalin, Vladimir the Loser.
===============
Gepards: German self-propelled anti-aircraft artillery systems protecting Ukrainian sky. The first Gepards arrived inJuly 2022 They strike targets at distance of 100m to 4km. Crew: driver, commander, gunner Thank you, Germany! We want more! We need more! Please! Lars Berg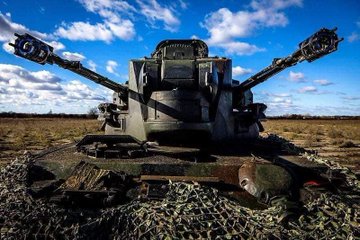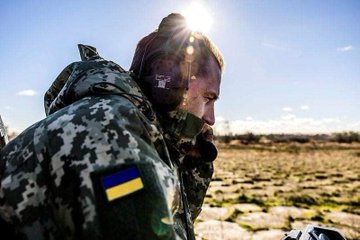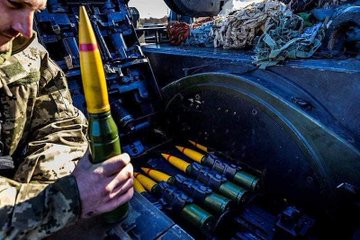 The three stages of Russia's genocide in #Ukraine and the city of Mariupol. 1: #Christmas 2021 – a free city. 2: Russia invades 2022 – Deliberately shells the historical Mariupol theatre, killing hundreds of civilians sheltering there. 3: Russia hiding its war crimes.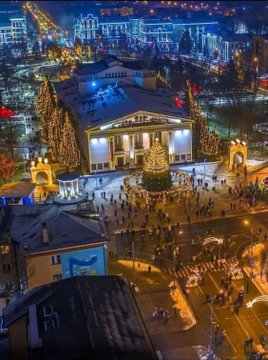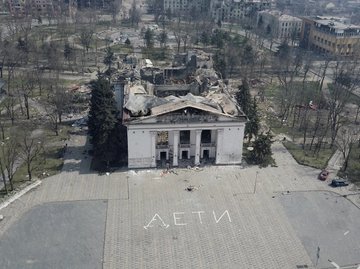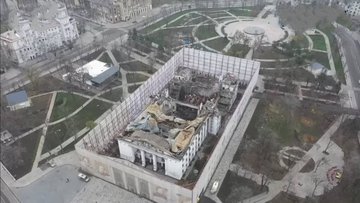 Last November, the Kyiv Independent was founded by journalists fired from their previous newspaper for defending editorial independence. One year later, we are the voice of Ukraine amid Russia's war. Stand with the Kyiv Independent. Become our patron: http://patreon.com/kyivindependent
==============
Berlin! Novaya Gazeta Europe screens a documentary about what is going on with Russian journalism and human rights activists after Russia invaded Ukraine. It will be presented by Kirill Martynov, editor-in-chief of Novaya Gazeta Europe, and Askold Kurov, director of the film.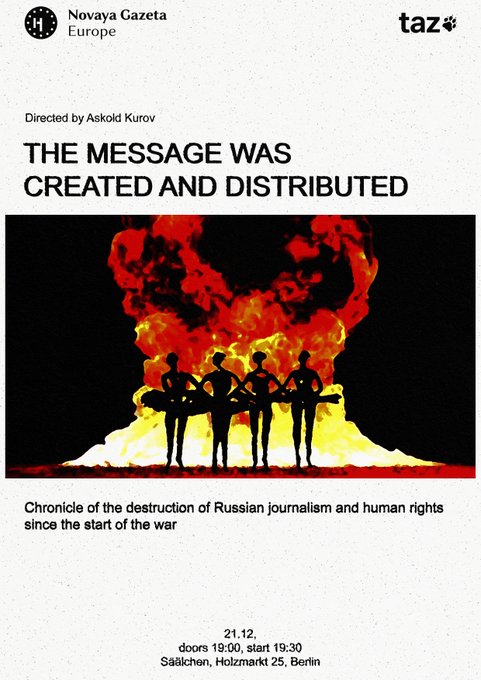 =========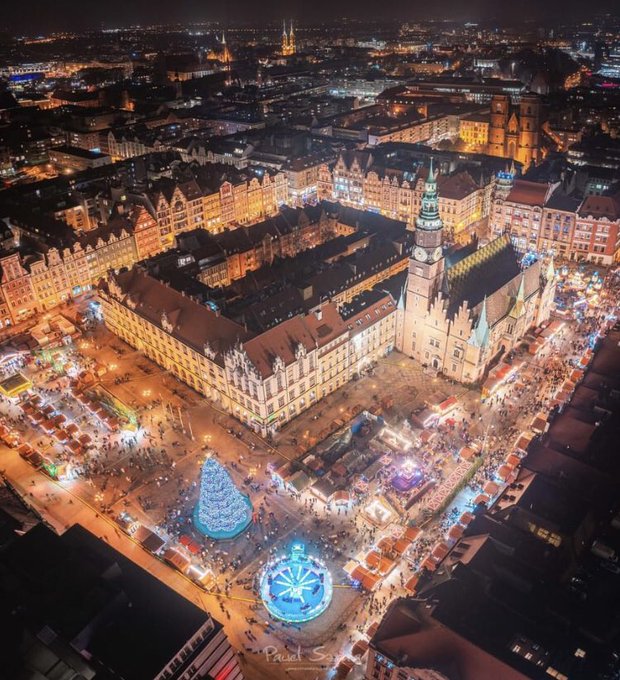 ============
A Ukrainian court has sentenced a Ukrainian traitor and Russian-hired agent to 13 years in prison for giving Russia information about the locations of Ukrainian HIMARS systems.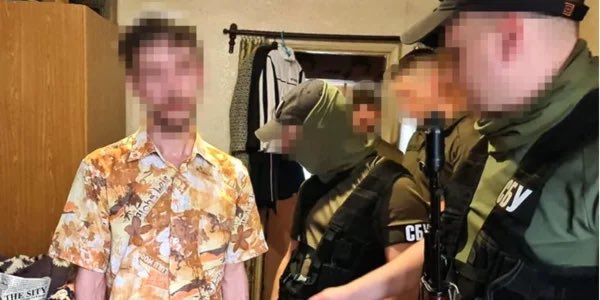 ============
The short-term work offers come as Ukrainian officials assess Moscow is bracing for a long war and laying the groundwork for a new winter offensive.
themoscowtimes.com Russian Job Sites Recruit Trench Diggers for Occupied Ukraine, Border Areas Russian job sites are advertising trench- and fortification-digging jobs in occupied Ukrainian and nearby Russian regions, independent media reported Thursday.
Armenian PM Nikol Pashinyan welcomed MI6 chief Richard Moore to Yerevan today Something tells me Pashinyan won't be getting a Christmas card from the Kremlin this year
https://newsarmenia.am/news/armenia/-pashinyan-obsudil-s-glavoy-mi-6-richardom-murom-sobytiya-na-yuzhnom-kavkaze-/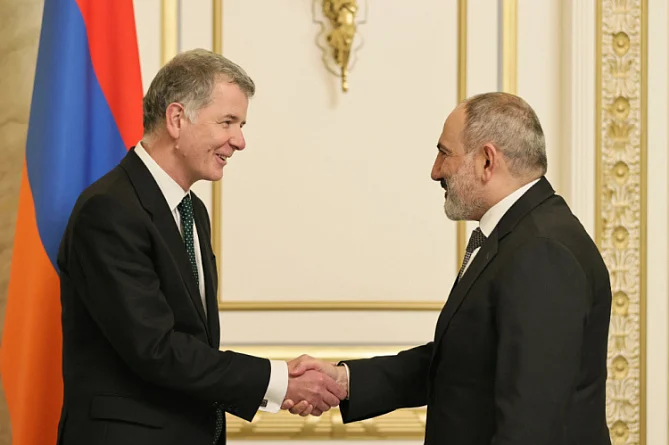 All of Ukraine  is under air alert as two  MiG-31s have taken off from Belarus  with the likely task of firing missiles into Ukraine . This will only stop once we "end" Putin. #StopPutinNOW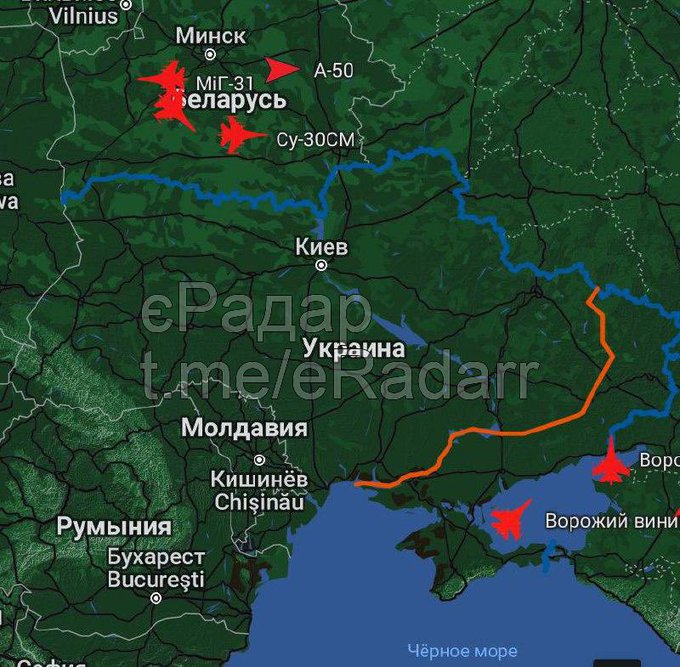 Ukrainian Community in Ireland Retweeted

Russian attacks have left millions of Ukrainians without electricity, water, and heat. One way to help: fund anti-drone defense. This is what President Zelens'kyi's United24 campaign asked me to do, and now I am asking you. Please donate.
A FUNDRAISER THAT WILL MAKE HISTORY. JOIN TIMOTHY SNYDER'S FUNDRAISER FOR THE «SHAHED HUNTER»!
Professor of History at Yale University, Timothy Snyder is raising funds for the 'Shahed Hunter' anti-drone system. Support the fundraiser and protect peaceful Ukrainian cities from terrorist drone…
=============
Over the course of the day, Russia fired 98 missiles at Ukraine and carried out more than 65 attacks from multiple rocket launchers. The Armed Forces repelled the attack of the invaders in 12 directions
===========
 In connection with the overflow of medical institutions and morgues in the city of Melitopol, the Russian invaders are transporting corpses and evacuating wounded servicemen to the temporarily occupied Crimea. Maxim Double /pic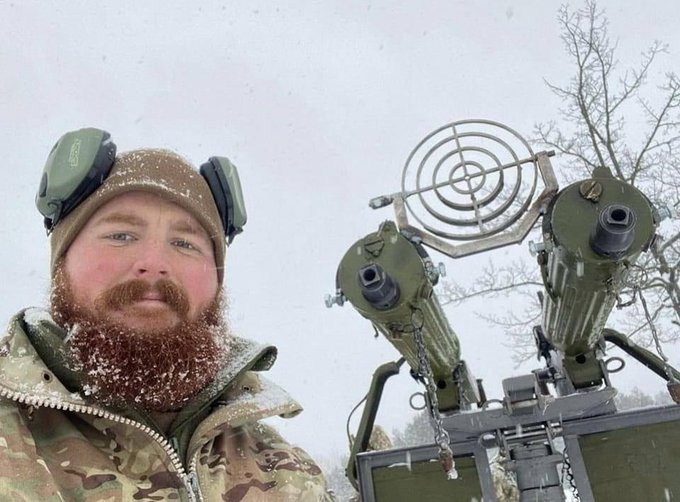 ================
Mothers of Russian soldiers, this is where many of your sons are ending up #Russia #Putin
Quote Tweet

Tibolimon
@OMonteyne2
NEW UPDATE: #Russia tends to lie about it casualty numbers. Numbers are easy to manipulate, but real dead bodies are becoming a bigger problem. So,  uses mobile crematoria to get rid of its dead soldiers, in order to cover it up. Recently used in #Tokmak. #Ukraine️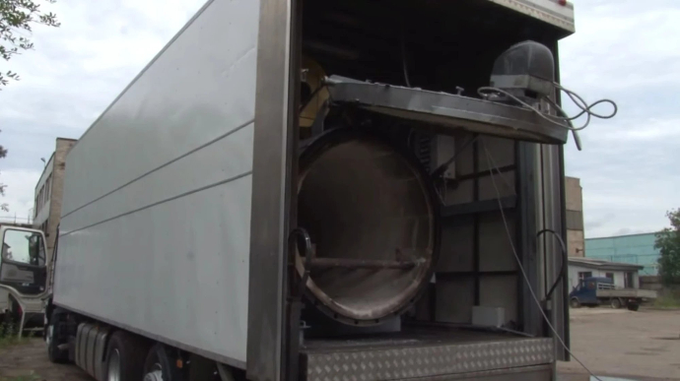 ==============
The other side of the war is #cognitive: the mothers of #Russia, even after the trial of their fascist regime, it will be very difficult to accept that their sons died as invaders. In their minds, they will consider them heroes who died for the #motherland . #Invader #terrorism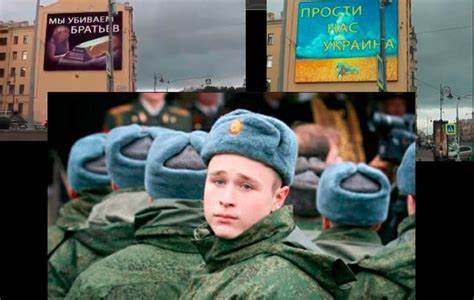 ================
Exactly!
Quote Tweet

Barry R McCaffrey
@mccaffreyr3
·
10h
MSNBC. NICOLLE WALLACE. 16 Dec 22. Ukraine must knock out the Russian Army. Next step is to provide OFFENSIVE military technology. Armed Drones. ATACMS long range missiles. M1 tanks.
================
Russian MPs are voting to legalize war crimes committed in Ukraine and grant Russian soldiers complete impunity
Quote Tweet

ISW
@TheStudyofWar
Dec 16
#Russian-Occupied Areas Update: The Russian State Duma conducted the first reading of a law that will eliminate criminal liability for crimes in occupied territories if they were committed in the interests of the Russian Federation.
Show this thread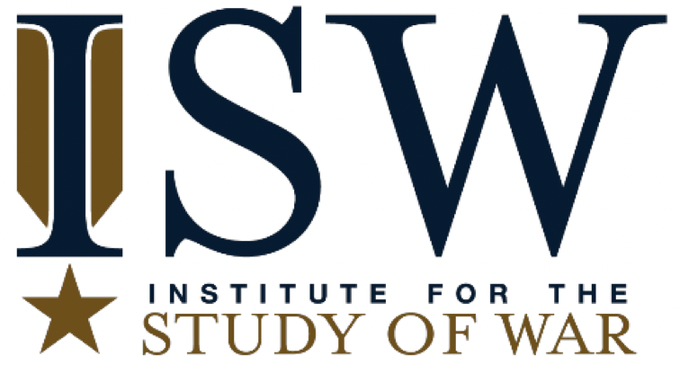 ================
Explosions reported overnight near Sevastopol, Bakhchysarai in Ukraine's Russian-occupied Crimea, and in Belgorod, Russia. Lines of cars waiting to cross Crimean bridge, though that is probably related to ferry services being suspended due to bad weather.
Quote Tweet
Giorgi Revishvili
@revishvilig
There have been explosions in Belgorod of Russia
============
The first batch of emergency repair equipment from the United States has arrived in Ukraine.
First batch of emergency repair equipment arrives in Ukraine, says U.S. ambassador
The first batch of emergency repair equipment from the United States has arrived in Ukraine, U.S. Ambassador to Ukraine Bridget Brink
===============
FIFA rejects Zelensky request to deliver peace message at World Cup final — report
Ukrainian president had asked to speak via video to stadium in Qatar ahead of Sunday's game, CNN reports
By TOI staff16 December 2022, 6:01 pm
Ukrainian President Volodymyr Zelensky attend a news conference in Kyiv, Ukraine, November 26, 2022. (AP Photo/Efrem Lukatsky)
World Cup organizers have rejected a request from Ukrainian President Volodymyr Zelensky to deliver a message ahead of the tournament's final, according to a Friday report.
Zelensky had asked to share a plea for world peace ahead of Sunday's World Cup final but was turned down by FIFA, soccer's governing body, CNN reported.