World but especially Ireland wishes Ukraine Peace. Many Irish fought in WW1, while there was a Rising at home for the independence of our country.

============

Вчора, спілкуючись, згадали про цінності, які поділяємо ми та наші країни. А ще обговорили подальшу фінансову й безпекову допомогу Україні, зусилля з розмінування тощо. Із кожним днем і кожною розмовою наше партнерство міцнішає.
Quote Tweet

Justin Trudeau
@JustinTrudeau
Dec 16

Officiel du gouvernement – Canada
In our call yesterday, @ZelenskyyUa and I spoke about the values that we – and our countries – share. We also discussed further financial and security assistance for Ukraine, demining efforts, and more. With each day and every conversation, our partnership grows stronge
============
Francis Scarr
The "merchant of death" Viktor Bout's tour of Russian state TV studios goes on He refuses to tell Channel One what he said to his wife after seeing her for the first time since being swapped for Brittney Griner "It was very intimate. It's between us"
==========
Never mind the "existential threat" posed by the "satanic" West, this propaganda video tells Russian men the real reason why they should sign up to fight in Ukraine: so they can buy their teenage daughter a new smartphone
=============
Ukrainian soldiers photographed during training in the UK.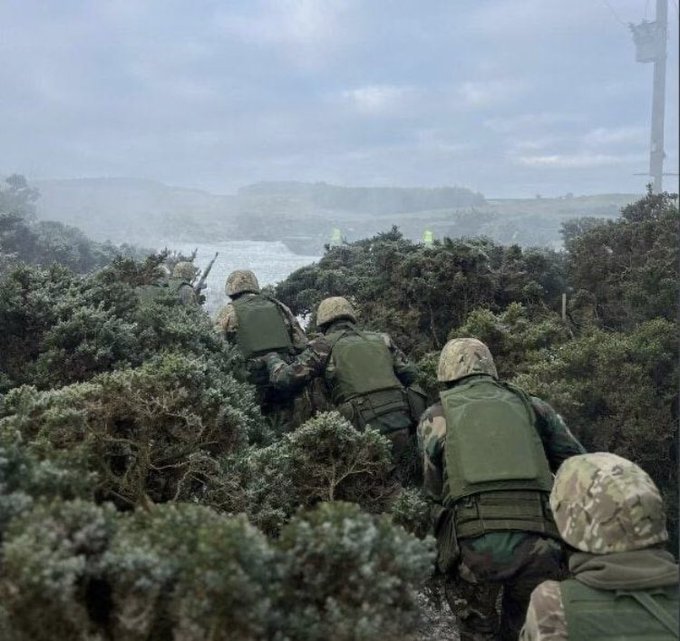 ==============

Moscow said its air defense systems have shot down four U.S.-made missiles over a southern Russian region bordering Ukraine, in one of its first such claims in nearly 10 months of fighting.
themoscowtimes.com Ukraine War: As It's Happening
#OpEd The divide is forming around one key question: what to do if Russia loses this war. Practically all representatives of the elite are coming to the conclusion that that is what will happen if nothing changes, writes Tatiana Stanovaya.
themoscowtimes.com The Schism in Russia's Elite Is Only Growing as Defeats Pile Up in Ukraine Opinion | There was already talk of a possible split within the Russian elite two months ago, after Russia's hurried retreat from Ukraine's
============
Excellent
this morning on the BBC putting
to shame. " ideology is an ideology of conquest" "You can't talk about reconciliation when the guns are firing" "The way forward is withdrawal by "
============
Today is St. Nicholas Day in Ukraine. Dear Saint Nicholas! This year I wanted to ask you to bring me a bicycle, but I'm not at home anymore, so you probably won't find me. That's why I'm asking you to bring some superpowers for the Ukrainian Armed Forces. (cont'd)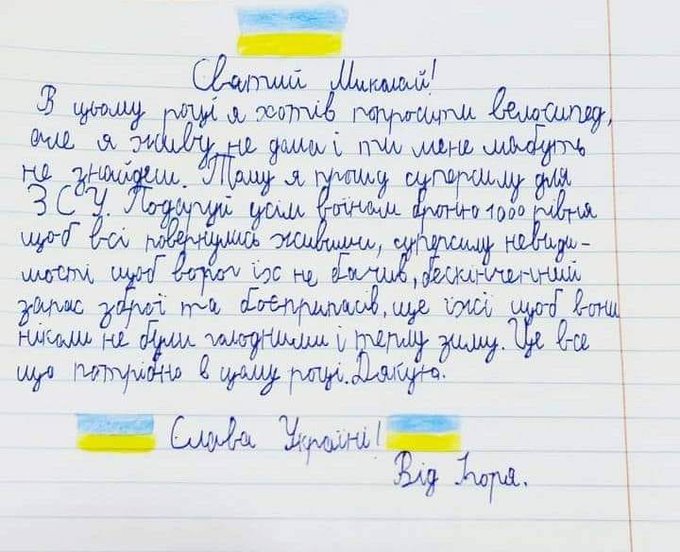 Ukrainian Community in Ireland Retweeted
Taoiseach
used his first full day in office to meet with families and individuals displaced by the war in Ukraine. The Taoiseach met with them during a Christmas lunch put on in Vicar Street, Dublin.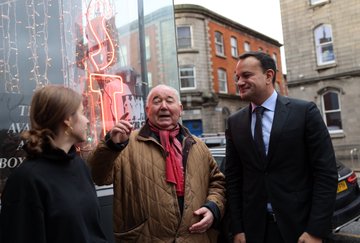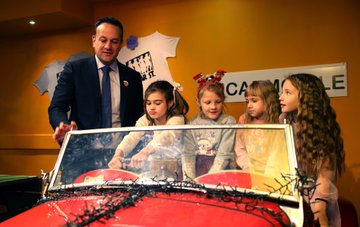 Ukrainian Community in Ireland
Christmas issue of the Polish
magazine has an incredibly poignant cover