WAR: Quotation: from another century the well known philosopher Bertrand Russell
The knowledge exists by which universal happiness can be secured; the chief obstacle to its utilization for that purpose is the teaching of religion. Religion prevents our children from having a rational education; religion prevents us from removing the fundamental causes of war; religion prevents us from teaching the ethic of scientific cooperation in place of the old fierce doctrines of sin and punishment. It is possible that mankind is on the threshold of a golden age; but, if so, it will be necessary first to slay the dragon that guards the door, and this dragon is religion.
====================
President Guðni Johannesson of Iceland meeting Ukrainian children who fled the war and found refuge in the country.
==========
Selfie.
Snowy Kyiv. St. Michael's Golden-Domed Cathedral.

NATO's official Twitter published a video in support of Ukraine and the strenuous resistance of the Ukrainian people to Russia's invasion.
===========
UN Secretary-General António Guterres can become a mediator in talks on Ukraine if all parties agree to it, the UN chief's office told TASS.
UN chief ready to mediate Ukraine talks following Kyiv's proposal to hold peace summit in February
UN Secretary-General António Guterres can become a mediator in talks on Ukraine if all parties agree to it, the UN chief's office told TASS. "As the secretary-general has said many times in the past,…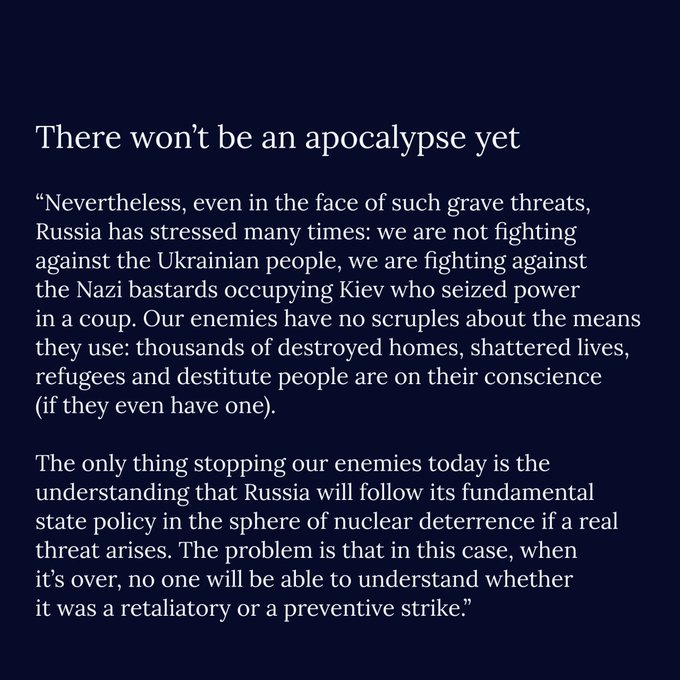 ===============
Putin has created a new position for former Russian President and Prime Minister, and current supporter of the war in Ukraine, Dmitry Medvedev. He'll be Deputy Chairman of Russia's Military-Industrial Commission, which oversees weapons production.
meduza.io Putin creates new position for Medvedev, appointing him first Deputy Chairman of the Military-Ind… Russian President Vladimir Putin named Dmitry Medvedev, currently the deputy chairman of the Security Council, to another post — the first deputy chairman of the Military-Industrial Commission of the…
State TV's efforts to convince the domestic Russian audience that the West is in moral and spiritual decline while Russia blossoms often make for top-notch comic viewing
==========

Serbia has placed its army on the highest-level of combat readiness. Belgrade also announced that it it will increase its number of Special Operations Forces from 1500 to 5000 by the end of 2023. New barricades have been put up in Mitrovica, northern Kosovo.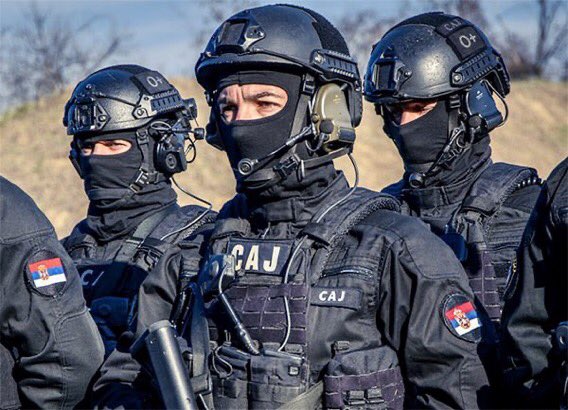 ============
Ukraine's Foreign Ministry said that Russia's actions, such as military aggression against Ukraine, Moldova, Georgia, and Chechnya, are contrary to the concept of a "peace-loving" state, defined in the UN Charter as one of the key criteria for membership.
Ukraine war latest: Kyiv seeks Russia expelled from UN, aims for peace summit by end of February
Key developments on Dec. 26: Foreign Ministry calls on United Nations members to expel Russia Ukraine seeks peace summit with UN

Buried history. MI6 was approached by Russian intelligence in London in 2000 for help getting Putin elected in imminent elections. MI6 agreed and sent PM Tony Blair to attend opera with Putin in St Petersburg. I got Blair's briefing notes for the trip.
declassifieduk.org Revealed: UK ignored Chechnya war crimes to push BP's oil interests as it worked to get Vladimir… The British government sought, in 2000, to integrate Putin's Russia into the Western-ruled economic system, despite its brutal military
===============
Blair and Putin struck up an extraordinary bond over next 7 years. As Putin was smashing up Chechnya in a horrific military campaign, Blair increased UK weapons export licences for Russia by 550%.
When Tony Blair backed Putin's brutal war
Tony Blair and Vladimir Putin struck up an extraordinary bond in the early 2000s as Russia engaged in a destructive military campaign in
============
Next year. Jayati Ghosh: "A fascinating lesson in economics" Yanis Varoufakis: "An act of precious resistance" Noam Chomsky: "A highly revealing exposé" Vandana Shiva: "Investigative journalism at its best" Jeremy Corbyn: "Impressive and important" John Pilger: "Outstanding"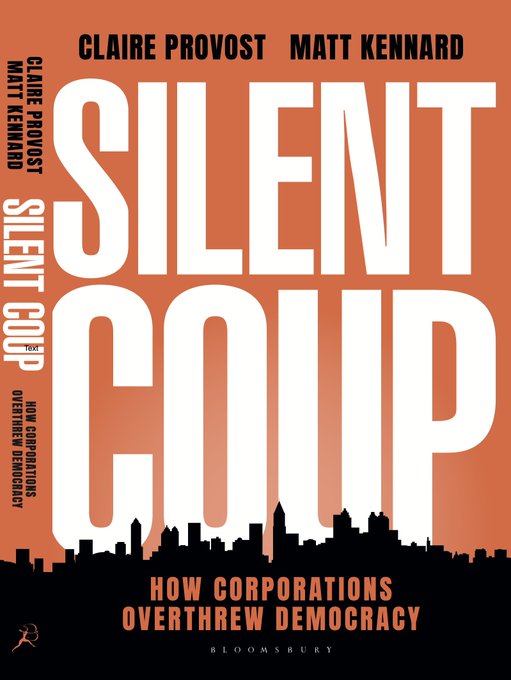 =================
For decades Russia has been using war – war crimes and similar methods – as a tool to achieve geopolitical interests. Russia has never been punished for all the atrocities committed in Chechnya, Moldova, Georgia, Mali, Syria, Libya. We have to demonstrate justice, –
================

Read our full article here:
As QAnon Falters, European Followers Flock to a Financial Conspiracy – bellingcat
As QAnon tropes wane, interest in GESARA and its promises of a 'global economic reset' has surged on Europe's conspiracist Telegram channels.

·
Pro-Ukrainian hackers are gathering intelligence about Russian military personnel in order to help inform decision-making on the battlefield, according to Ukraine's minister for digital transformation
Ukrainian Hackers Gather Data on Russian Soldiers, Minister Says
Pro-Ukrainian hackers are gathering intelligence about Russian military personnel in order to help inform decision-making on the battlefield,
==============

Radio Free Europe/Radio Liberty
Eighty-seven percent of Georgians consider the war in Ukraine to be Georgia's war, too.
rferl.org How The War In Ukraine Has Exposed Georgia's Fault Lines The actions of the ruling Georgian Dream party since Russia's February invasion of Ukraine have worried many in Georgia, especially those
==============
·
This is monstrous. The former president of Georgia, Mikhail Saakashvili is a political prisoner in Georgia, dying in front of our eyes. He is the responsibility of the government of Georgia. He needs an urgent medical evacuation to Europe. If not, this can only be called murder
Quote Tweet
Giorgi Tabagari
@Tabagari
Dec 22
#Saakashvili is unrecognizable. Shocking images from the court hearing today.. Georgian Dream government is murderding the former president, this is the reality! #Georgia #SaveMisha

Another Russian oligarch 'falls out a window' to his death: Tycoon plummets from luxury hotel in India. There are so many of these cases, it's hard to keep count.
dailymail.co.uk Another Putin critic 'falls out a window' to his death Sausage multi-millionaire Pavel Antov (pictured), from the main pro-Putin party United Russia, had been on a trip to celebrate his upcoming
=============
Mikhail Khodorkovsky (English) Retweeted

In Ryazan, I spoke to the mother of a killed soldier. She said she thought the invasion "should have been planned better," to minimize losses, but she expressed no anger at Russia's leadership. "Something had to be done," she said, referring to Ukraine.
Propaganda by Russia Federation sadly a mother has no anger towards Aggressor Russia for the Death of her Son, it is BLAME UKRAINIANS
Russian City Mourns Its Lost Soldiers, but Doesn't Resent Putin's War
Ryazan, not far from Moscow, regularly sends young men off to fight. Some are now buried in the local cemetery, but there is no surge of outrage against
==============
Ukrainian Community in Ireland Retweeted