Japan wants to invite Volodymyr Zelensky to participate online in the G7 summit, which will be held on May 19-21 in Hiroshima, Nikkei newspaper.
==============
Russian Ministry of Defence confirms that 63 soldiers were killed in the Ukrainian missile attack against a temporary deployment facility in Makeevka. Six HIMARS missiles were fired, two were intercepted, four reached their target.
=============
Scholz confirmed Germany's refusal to provide Kyiv with Leopard 2 tanks. Germany's ruling party foreign policy expert Michael Müller said Germany wants to avoid turning NATO into a direct war.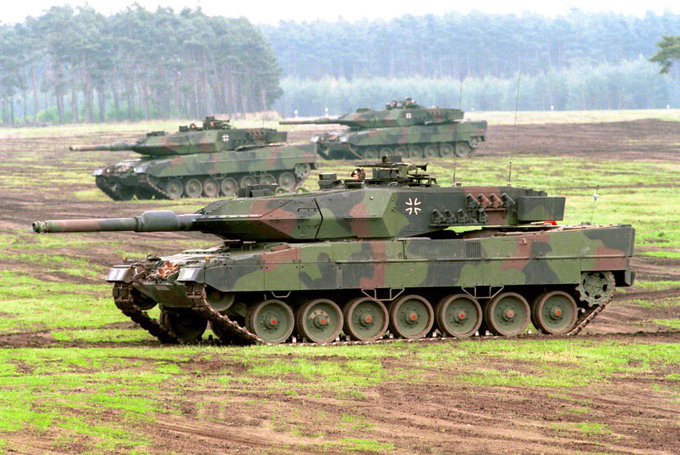 Ukraine state-affiliated media
Outnumbered & outgunned, Ukraine appeared to have little chance against a giant like Russia, that invaded on Feb 24th. Many even claimed Ukraine would fall in '3 days.' But none of that happened. Let's take a look back at 2022 'ups' for Ukraine that proved it's pretty kick-ass.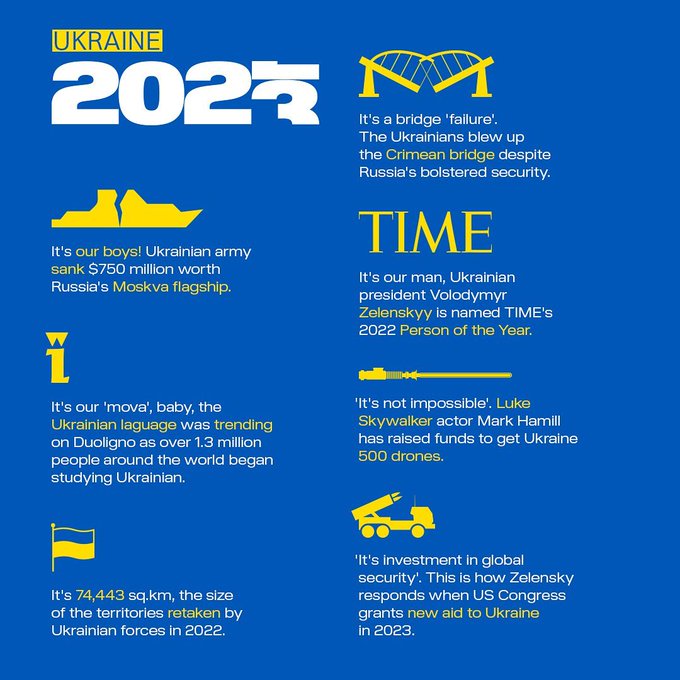 Even #NorthKorea would be embarrassed by this farce. Russia fills the place with lots attractive young women – who are told to fake excitement, smile & all clap along. Note: no bottles or food on the tables, everyone just got 1 glass of cheap bubbly (apple juice).
Quote Tweet
Julia Davis
@JuliaDavisNews
During a New Year's special on Russian state TV, they had the audacity to appropriate a Ukrainian song, "Chervona Ruta." The singer performing it was dressed as some kind of a madam. Backup dancers, unsuccessfully pretending to dance like Ukrainians, were grotesquely ridiculous.
Novaya Gazeta Europe has compiled the stories of a few students about how the war is discussed in their schools and how this "patriotic education" actually looks.
novayagazeta.eu Russian schools attacked by the 'Patriot' system Teenagers' testimonies about the propagandist methods introduced in their schools
Since autumn, Yevgeny Prigozhin, businessman and head of the Wagner Private Military Company (PMC), has been actively and publicly criticising the Russian army leadership.
novayagazeta.eu Eugenics The head of Wagner PMC has publicly challenged the leadership of the Russian army. Is Prigozhin in Russia forever now?
Ukrainian Community in Ireland
Armed Forces of Ukraine already liberated the area bigger than the Republic of Ireland. 6 things for Russia to learn in 2023: – #Crimea is Ukraine – #Luhansk is Ukraine – #Donetsk is Ukraine – #Zaporizhzhia is Ukraine – #Kherson is Ukraine – #Ukraine is NOT Russia
Quote Tweet

Financial Times
@FinancialTimes
Dec 2, 2022
Since the start of Russia's full-scale invasion on February 24, Ukraine has liberated a total of 74,443 sq km of territory from Russian forces, according to data from the Institute for the Study of War think-tank. We've been mapping troop movements: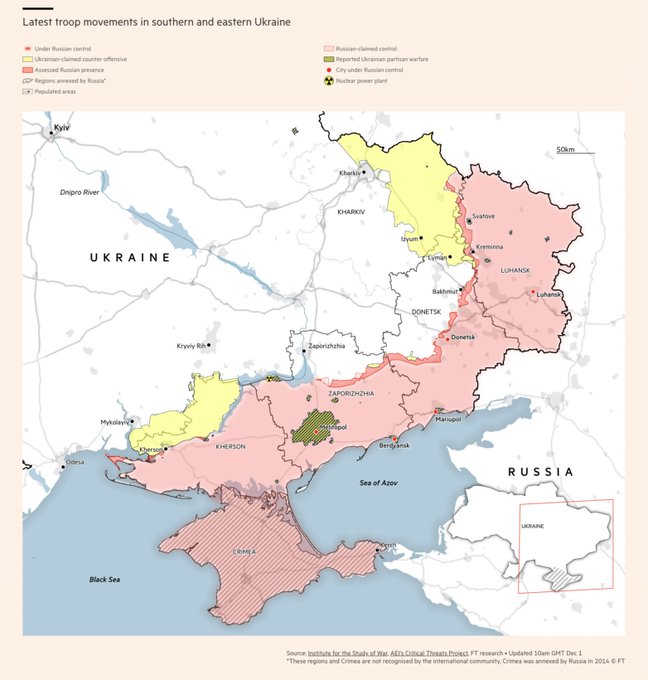 @visegrad24
NATO Secretary General Jens Stoltenberg has been one of the best political leaders since this war started. Here, he explains clearly and concisely why it is in our security interest to help Ukraine defend itself from Russian aggression. Bravo Jens!
==========

For how long can Russia afford Putin? He is the greatest threat not only to Russia's material well-being and freedom but also to its sovereignty & territorial integrity. No Russian leader could be worse than Putin. (Prigozhin & Kadyrov are only dummies created by Putin.)

====
Putin's New Year greeting is really appalling. He stands in front of 19 petrified actors in military uniforms for 9 minutes. His speech is aggressive, militant & backward-looking with sentimental imperialism. No facts, no future. He looks ready to weep
If you want to help #Ukraine we no longer have to wonder how. American Veterans in country know the needs, we have set up supply chains to the Donbas. All we need is American donors and volunteers to turn the faucet on and US CITIZENS can support Ukrainians. #UkraineRussiaWar

Business Ukraine mag
Putin has reportedly ordered his military and intelligence chiefs to carry out an urgent investigation into the deaths of 100s of Russian troops in a New Year's Eve airstrike on a Russian base in Occupied Eastern Ukraine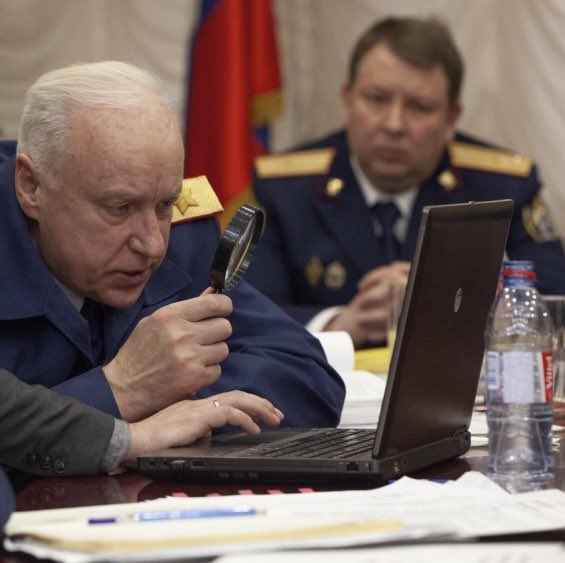 ============
Business Ukraine mag Retweeted
An excerpt of a conversation by
with a #Russian POW: – I was taken prisoner by French mercenaries – Why did you think they were mercenaries? – They said it themselves in English. – What is "mercenary" in English? – I don't know.
The attack on Russian troops in #Makiivka was made possible by the high cellular activity of mobile phones It is reported that it was the active use of cell phones led to the determination of the location with the help of the ECHELON reconnaissance complex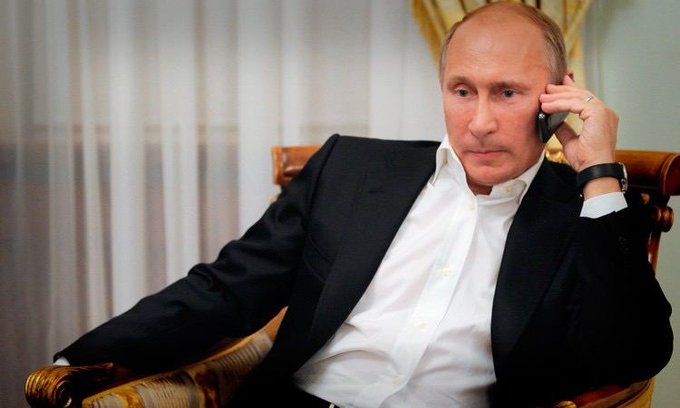 ·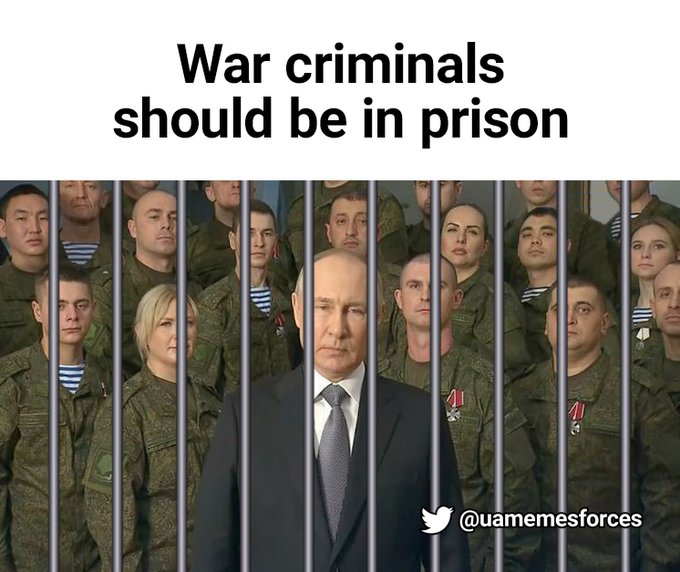 ·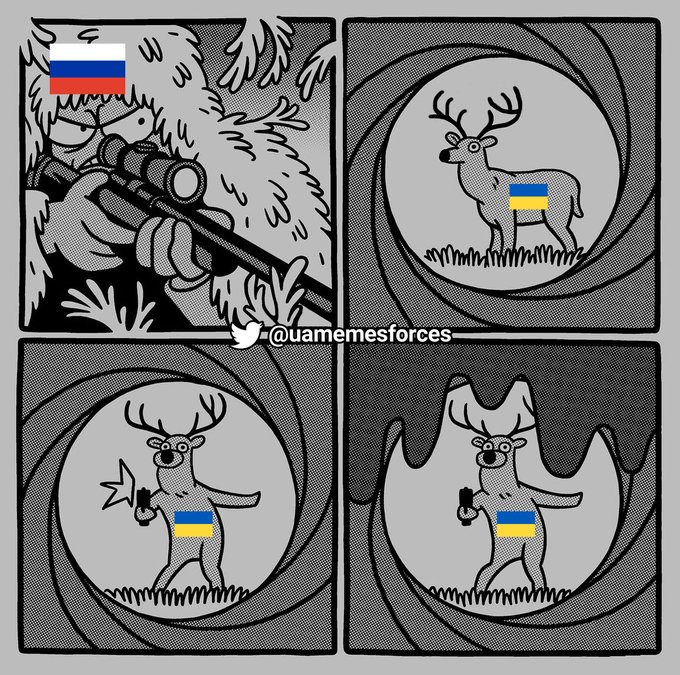 The head of the Polish Volunteer Team of Battlefield Medics
evacuating a wounded defender of Ukraine from Soledar, one of the hottest spots at the front line. He is consoling the Ukrainian soldier. #StandWithUkraine
====
·
Fluffy part of the Special Forces unit "K-9", Security Service of Ukraine Source:
=========
Damage to the environment of Ukraine is estimated at $35.3 billion. Article 55 of the Protocol I to the Geneva Convention (1949) prohibits waging war against the natural environment. Russia keeps doing it. Source:
===========

Ukraine government organization
Ready Aim Fire Nicole Tung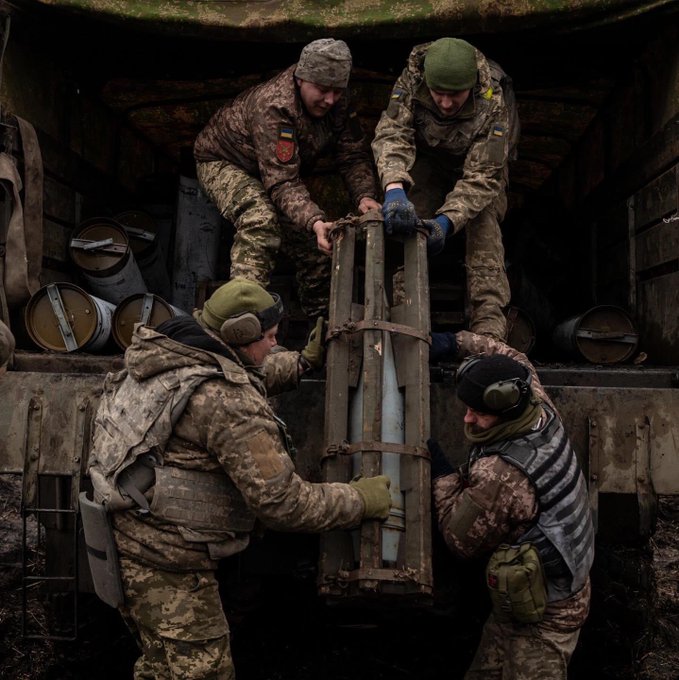 Paramedic-volunteer of the National Guard of Ukraine Kateryna Polishchuk, who has the military call sign "Ptashka" has made a surprise appearance on Sofiivska Square, where she sang the patriotic Ukrainian song "Oi U Luzi Chervona Kalyna."
Ptashka, defender of Azovstal, moves Ukrainians with performance of victory anthem in Kyiv
Paramedic-volunteer of the National Guard of Ukraine Kateryna Polishchuk, who has the military call sign "Ptashka" ("bird" in English)
·
Russia has all kinds of nuclear weapons in its arsenal — both tactical and strategic, but Ukrainian intelligence constantly monitors their movements.
babel.ua MDI: Russia has all types of nuclear weapons in its arsenal. Ukraine knows where it is stored Ukrainian spies monitor the movement of Russian nuclear weapons and know all their storage locations, stated the representative of the State Security Agency Vadym Skibitskyi.
=============
Russia took six ships to the Black Sea, including a missile carrier with eight "Caliber" missiles.
The OC "South": Russia launched a missile carrier with eight Calibers into the sea
Russia sent 6 of its ships to the Black Sea. Among them is a missile carrier with Caliber missiles
============
"The apparent drive to recruit prisoners for Prigozhin's militia has made Russia's manpower problems starker still. 'Either mercenaries and inmates [fight], or your children do — decide for yourselves," Prigozhin wrote in a subsequent social media post"
============

President Zelenskyy thanks his people. We should remember to thank them, too. And him. Watch.
New Year greetings of Phttps://youtu.be/ANaVkRxDPCIresident of Ukraine Volodymyr Zelenskyy
2022 struck our hearts. We cried out all the tears. All the prayers were yelled. 311 days. We have something to say a
===========
Song for today: Find the beat….