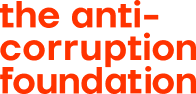 Alexei Navalny spent the New Year's Eve asleep. This was not because he was tired of the holidays, but because on December 31st, he was thrown in the punishment cell for the tenth time that year. He was given another 15 days in a concrete box with an iron bed for a terrible offence: he washed his face half an hour earlier than he was supposed to.
Navalny wasn't alone though — he was again put in a cell with, as Alexei puts it, "an inmate who has major problems with household hygiene". This unfortunate man is repeatedly thrown into the punishment cell, just to annoy Alexei. And in between Alexei's terms there, they put this man in the medical unit where flu patients are kept, expecting that he would get sick and infect Navalny.
Their calculations proved true — Alexei's lawyer reported yesterday that Navalny had a fever and cough. In addition, he has serious problems with his back, which we told you about in our previous letter. The lawyer was not allowed to deliver the necessary medicine to Navalny.
This is the most blatant example of how Alexei is being pressured in the colony, but it is far from being the only one. The colony administration does not hesitate to use other inmates for this purpose — they simply do not consider them as people. For example, a man with obvious mental problems, who constantly screams, was placed in the cell opposite Navalny's. Instead of providing medical assistance to this man, they simply turned him into an instrument of torture.
Isolation from loved ones is another way they pressure Alexei. In a recent interview with CNN, Navalny's daughter Dasha told the story of how she couldn't talk to her father properly during the previous New Year's Eve because the call was constantly jammed. Now calls are forbidden altogether, but Alexei still knows that his family has his back.
He also knows that you have his back as well: you people who are not afraid, who speak the truth and fight for a better future. One way to show your support for Navalny is to make a contribution to our work: donate.acf.international. We continue to push for Alexei Navalny to be released, and we are grateful to every supporter.
Thank you for your support,
Navalny's team