Over 100 fighters of PMC Wagner, who had been previously recruited in Russian prisons, have returned to Russia from Ukraine. The convicts have finished their half-year contract. For fighting in Ukraine, they have received pardons and medals For Courage.
novayagazeta.eu Wagner Group mercenary who previously fought in Syria and was convicted for drug trafficking gets… Over 100 fighters of private military company (PMC) Wagner, who had been previously recruited in Russian prisons, have returned to Russia
============
Replying to
R.I.P Heroes

Russia has claimed a significant victory with the capture of the eastern Ukrainian town of Soledar, despite military analysts cautioning that the salt-mining town held far greater symbolic than strategic value.
themoscowtimes.com Reboot of Soviet Cartoon Becomes Russia's Highest-Grossing Film A Russian film reboot featuring legendary Soviet cartoon character Cheburashka has become Russia's highest-grossing film of all time,
==========

These are the indicative estimates of Russia's combat losses as of Jan. 14, according to the Armed Forces of Ukraine.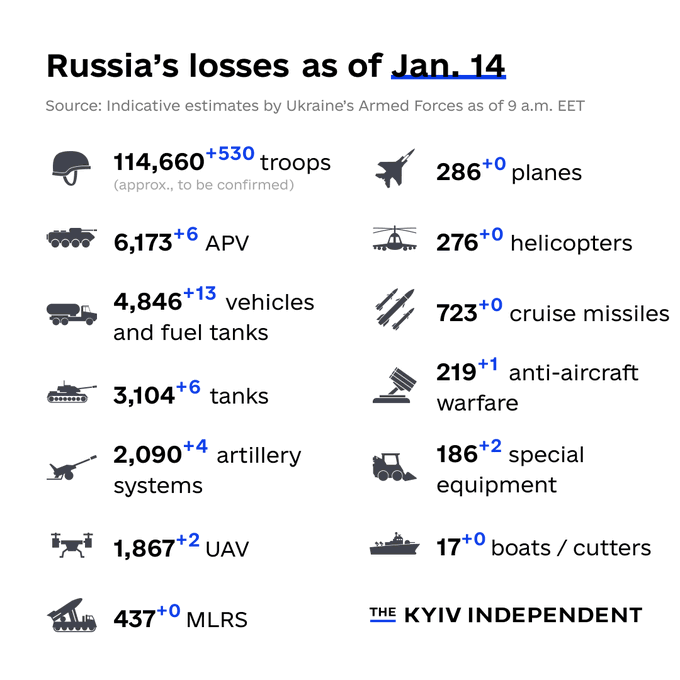 This makes sense 100% as Russian Military strategy combines cybersecurity with information operations. If we want to win the information war against Russia , we have to think like the Kremlin.
Quote Tweet

Anonymous Operations
@AnonOpsSE
Jan 11
If you want to understand how bad of a situation Putin is in due to this in-fighting (and the civil war that might soon come to Russia), I strongly recommend this 12 minute interview (it is dubbed into English): https://youtu.be/kDDAhb0xIPI Best thing you can watch today.
youtube.com Russia's Dark Future – the battle of private armies Please consider sharing, subscribing and donating to support me creating more translations of

==========

BREAKING: Russia has launched another wave of missile attacks against Ukrainian critical infrastructure. It's the first large-scale air attack in 12 days. This time they also used Iskanders or other ballistic missiles fired from Belarus. The picture is from Kyiv.
Commenting on the role played by Wagner in Soledar, Russian MP Andrei Gurulyov says that yesterday's convicts are today's heroes
===========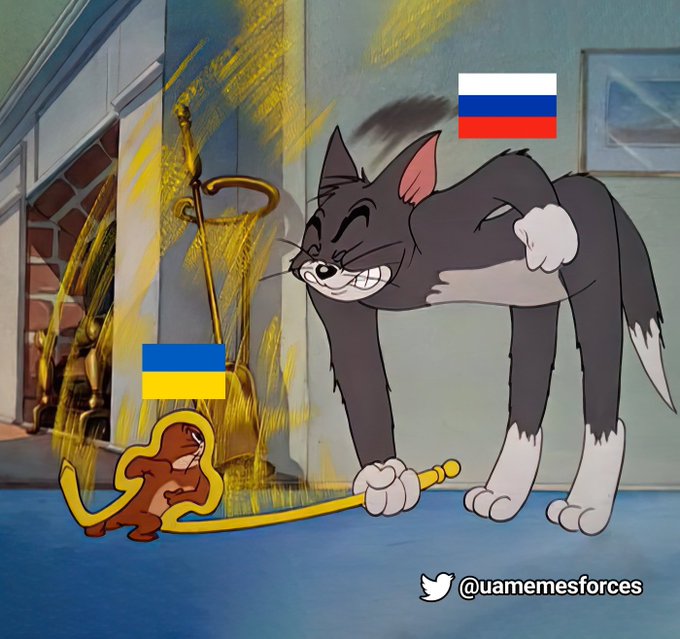 ·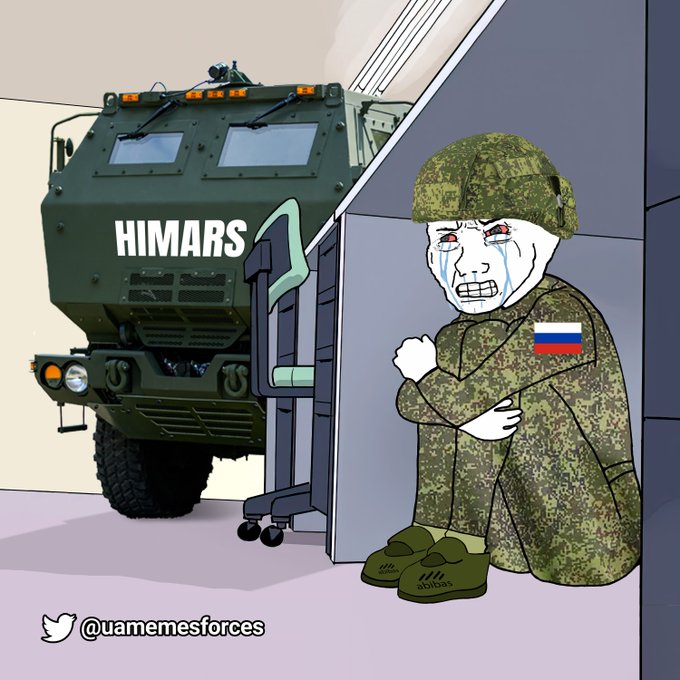 ============

Ukraine government organization
Zaporizhzhya region. A peaceful Ukrainian village, shelled by russian incendiary ammunition. Not a single Ukrainian military facility in sight. This is a violation of Protocol III of the CCW Convention and a pathetic attempt at revenge by the losers. #russiaisaterroriststate

===========

The Russian invaders dismantled Taras Shevchenko monument in Melitopol. Russians are so afraid of popular opposition that did it under the cover of night. #RuWarCrimes_UW #ISAREdnannia Source: Ivan Fedorov, Mayor of Melitopol