Every gun that is made, every warship launched, every rocket fired signifies in the final sense, a theft from those who hunger and are not fed, those who are cold and are not clothed. This world in arms is not spending money alone. It is spending sweat of its laborers, the genius of its scientists, the hopes of its children. This is not a way of life at all in any true sense. Under the clouds of war, it is humanity hanging on a cross of iron.
Dwight D. Eisenhower
=================
Need to say: WE WANT UKRAINE TO WIN
Underestimated the depth of CORRUPTION and the impact on military; the lack of Russian operational experience

=================

Russian PMC "Wagner" must be listed as a terrorist organization. For all its atrocities in Ukraine, but also numerous crimes in Africa. We support African nations which see "Wagner" as a source of threat. Together, we can and will stop Russian terrorism.
has more.
=============


Thank you
for providing  with another powerful defense support package worth $2.5 billion. Stryker IFVs, additional Bradley APCs, Avenger air defense systems are important help in our fight against the aggressor. Thank you American people for unwavering leadership support!
==============

Respecting the dead: Wagner Private Military Company chief Prigozhin personally oversees process of final farewell for Ukrainian soldiers, taking respecting the enemy to a new level as he orders bodies to be handled with care while they're prepared to be sent over to the
==============
Ukrainska Pravda in English
 Prigozhin writes letter to US to find out about crimes of Wagner Group
pravda.com.ua Prigozhin writes letter to US to find out about crimes of Wagner Group Yevgeny Prigozhin, the founder of the Wagner PMC (Private Military Company), has written a letter to the White House – ostensibly to find
============

US Treasury will designate Russian mercenary org Wagner Group as "transnational criminal organization", impose sanctions agst it next week Around 50,000 Wagner Group fighters currently deployed to Ukraine, incl 10,000 contractors & 40,000 convicts
euromaidanpress.com US to designate Russia's Wagner mercenary group as 'transnational criminal organization' The US Treasury Department will designate the Russian mercenary organization Wagner Group as a "transnational criminal organization" and will
============
The US says North Korea will continue supplying weapons to Wagner Group mercenaries in Ukraine – as it released an image it said showed a shipment of rockets and missiles being collected
news.sky.com Ukraine war: Russian train collected weapons from North Korea for Wagner mercenaries, US says Notorious private security company the Wagner Group is believed to have about 50,000 people fighting alongside Russian troops in Ukraine
==============

Today, #Ukraine's President Zelensky & first lady Olena Zelenska laid flowers at a memorial to the victims of Wed's helicopter crash. Residents & security forces personnel lined the streets as a convoy carried coffins toward the memorial service in Kyiv.
https://edition.cnn.com/europe/live-news/russia-ukraine-war-news-1-21-23-intl/h_02c6f03325a840289198622485b8ed3f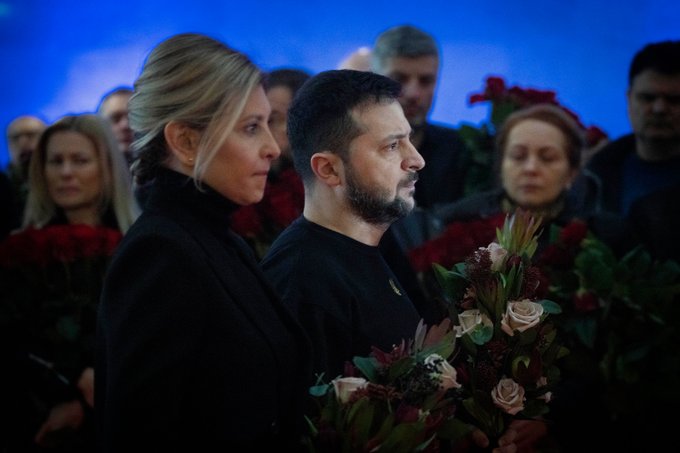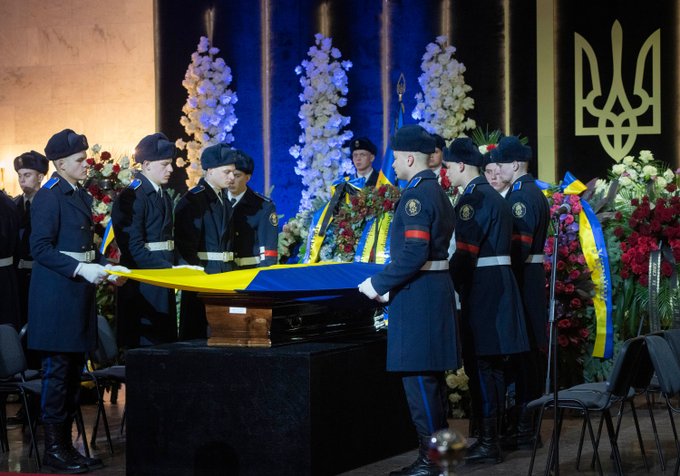 BREAKING: US DOJ indicts two enablers (one Russian, one UK) who helped Russian billionaire hide ownership and operate his yacht after he was placed on the US sanctions list. This should scare the s..t out of other Western enablers.
bloomberg.com Russian Billionaire's Yacht Helpers Charged in US Sanction Scheme Two businessmen were charged by US authorities with helping operate Russian billionaire Viktor Vekselberg's yacht in violation of sanctions
=============

Join my television debut on
where I examine "Is Putin a psychopath?" with the amazing
and Dr. Arthur Cassidy. This is the 1st of 6 episodes in my new TV series "Inside Putin's Mind." Please spread the word.
Quote Tweet
TalkTV
@TalkTV
Why Vladimir Putin IS a psychopath… By his No.1 foreign enemy. Bill Browder sits down with John Sweeney to explain and analyse why Russia's dictator is a psychopath. @Billbrowder | @johnsweeneyroar Watch the full episode of Inside Putin's Mind
=============

Stop being afraid of what might happen when Ukraine wins and Putin falls. The dangers are far higher now, and real. My article in
with Mikhail Khodorkovsky