Bailey tells court that box with cannabis was a gift
JANUARY 31ST, 2023 10:30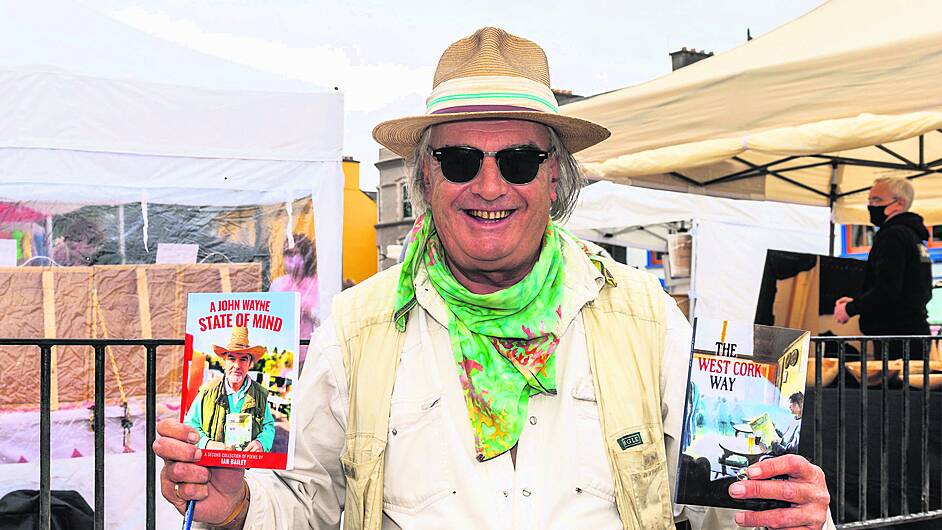 Evidence was given that Ian Bailey described himself as a lawyer to gardaí.
SHARE THIS ARTICLE
REFUTING legal arguments in Ian Bailey's appeal against a drug-driving conviction, acting State solicitor Jerry Healy said the gardaí are not obliged to 'prove cases to an impossible extent.'
In his submission to Judge Helen Boyle at Bantry Circuit Court, held in Skibbereen Court, the solicitor said everyone respects the rights of an appellant but not to an impossible degree because otherwise no policing would be possible.
Mr Healy was refuting legal arguments made by Alan O'Dwyer, a barrister instructed by Ray Hennessy, in defence of a drug driving conviction that was recorded in the district court against Ian Bailey, formerly of the Prairie in Schull.
Quoting from rulings in stated cases, Mr Healy said legal arguments do not require the courts to 'depart from their senses'.
Mr O'Dwyer had challenged Sgt Kevin Heffernan's right to stop the accused, saying there was nothing in his client's manner of driving to suggest he was over the limit.
But Sgt Heffernan said he approached the accused because he wasn't wearing a seat belt and it was during the course of a conversation with him that he got the smell of alcohol.
The appellant said this was due to a single drink he had with a meal in Schull about an hour before he had been stopped.
As for Mr O'Dwyer's argument over the legality of the operation of a routine – as opposed to a mandatory – checkpoint, Mr Healy said that gardaí have the power to carry out such checks.
'The gardaí need to get out to do their duty,' he stated. 'They need to have a visible presence. It is what the law requires and what the people expect,' he added.
The barrister questioned the right of the officer-in-charge at Bantry Garda Station to search the appellant – a search that resulted in him finding in the appellant's pocket a small tin containing cannabis.
But the State solicitor said it is practice, in common law, for an arrested person to be searched in the station
Mr O'Dwyer argued that his client – who failed a breath test at the roadside but was well below the alcohol test that was administered at the garda station – was subsequently given an oral fluid test for drugs on Sgt Heffernan's assumption that he 'may have' taken drugs, but he said that was only after a box containing the cannabis was found in his client's pocket.
Evidence was given that Bailey had told arresting officers that 'someone at the market' had given him the box as a present and that he didn't know what it was.
When questioned further, Ian Bailey told them: 'It looks like cannabis. I assume it is cannabis.'
But these comments were, according to Mr O'Dwyer not admissions.
Mr O'Dwyer argued that the manner in which the oral fluid test was administered was flawed.
He said the result of the test was incorrectly obtained because the appellant is supposed to have 'nil-by-mouth' 10 minutes before the test is administered.
Evidence was given that Bailey, who described himself to gardaí as a lawyer, had asked for and was provided with a glass of water one minute before the test was carried out.
Bailey was convicted at Bantry District Court on May 13th 2021 of drug driving after traces of cannabis were found in a blood sample given to Dr La Roux at the station later that night.
The judge, the barrister as well as the State solicitor, all acknowledged that legal issues relating to the 'nil-by-mouth' regulation is currently being tested in the High Court.
The case was adjourned for mention to a special sitting of Bantry Circuit Court in Skibbereen.
That sitting is due to take place on Monday March 6th next.