Putin 'killing Alexei Navalny slowly' with brutal prison regime | World | The Times
thetimes.co.uk Putin 'killing Alexei Navalny slowly' with brutal prison regime The Russian opposition leader Alexei Navalny has said he is being moved to a harsh solitary confinement cell for six months as his allies accused President Puti

Switzerland is reverting to its old ways and returning millions of dollars frozen in the Magnitsky case to the Russian crooks who stole it (two of whom are on the US Magnitsky sanctions list). Thank you
for not letting this travesty go unnoticed by the US Gov't
Quote Tweet

Senator Roger Wicker
@SenatorWicker
The Swiss government is planning to send millions of dollars back to 3 Russians with close ties to Vladimir Putin and who have been tied to the death and torture of Sergei Magnitsky. I have urged @SecBlinken to demand reassurances these funds will not be returned to Russia.
Show this thread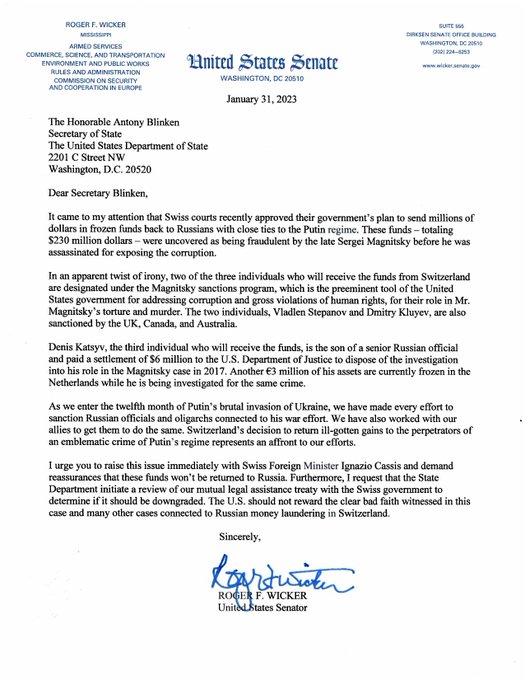 Ukrainian Community in Ireland
Austria expelled four Russian spies. There's still dozens of them in Ireland stirring trouble and whitewashing Russia's genocidal crimes in Ukraine. #ExpelFilatov #ExpelRussianSpies Last night's Russian terror attack on #Kramatorsk apartment block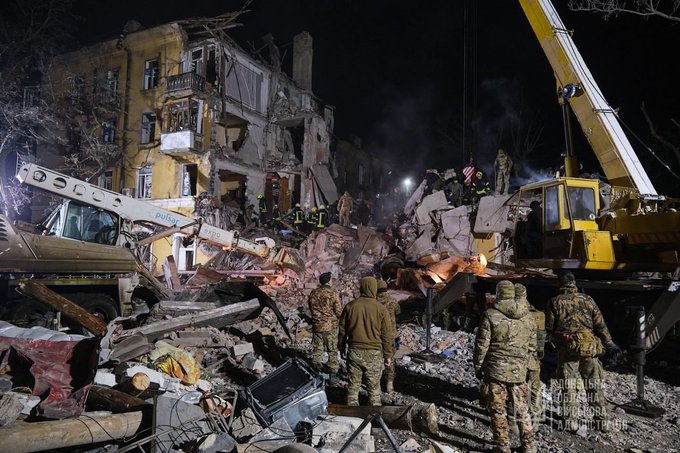 Irish Foreign Ministry and 9 others
==========
Mikhail Khodorkovsky (English)
CPI 2022 Since its inception in 1995, the Corruption Perceptions Index CPI,
's flagship research product, has become the leading global indicator of public sector corruption #CPI2022 Russia 2022 Rank 137/180 2022 Score 28/100
https://transparency.org/en/countries/russia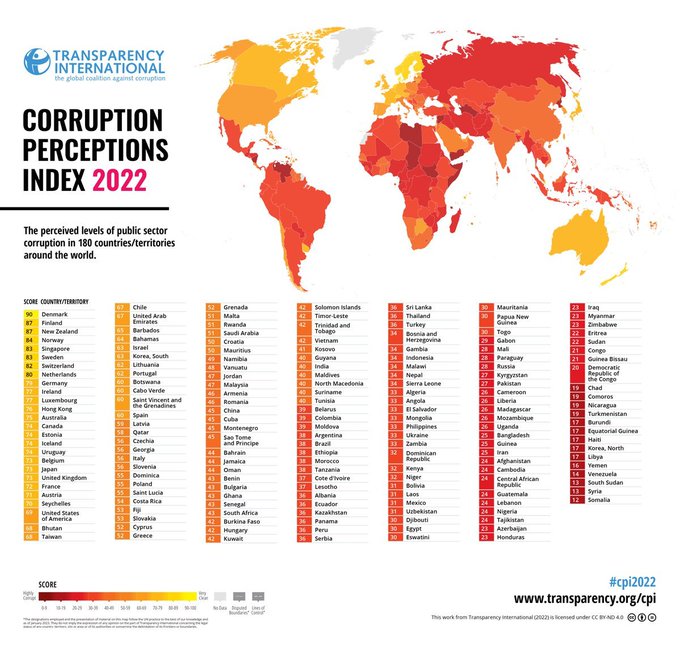 Mikhail Khodorkovsky (English) Retweeted

Leading article on the BBC website today: Russian army officer admits: 'Our troops tortured Ukrainians.' https://bbc.co.uk/news/world-europe-64470092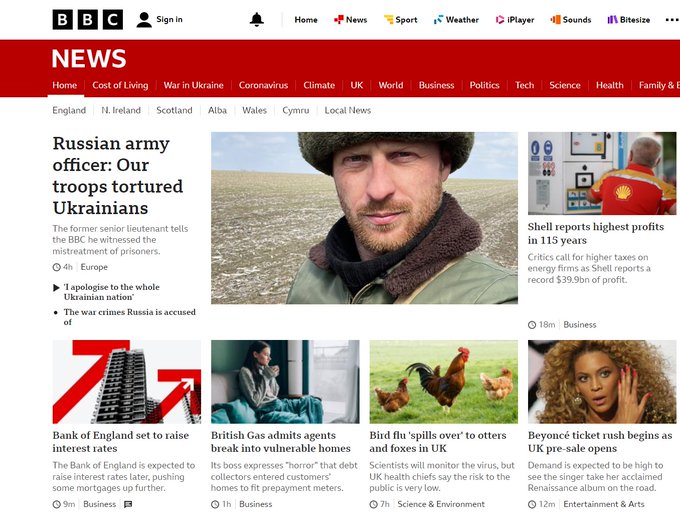 ===========
Mikhail Khodorkovsky (English)
Important text by
"Russian opposition figures are often critical of the Putin regime, they are typically far less outspoken on the topic Russian colonialism, the root cause of the current genocidal Ukraine invasion."
atlanticcouncil.org Europe's last empire: Putin's Ukraine war exposes Russia's imperial identity Vladimir Putin's genocidal invasion of Ukraine has exposed modern Russia's unapologetically imperial identity but could yet lead to the
=============

Mikhail Khodorkovsky (English) Retweeted

Good to see President
coming to the aid of Mikheil Saakashvili. It's clear that the government of Georgia is slowly assassinating Saakashvili
Quote Tweet
Formula NEWS | English
@FormulaGe
"Once he was the president of Georgia… I think that today the government of Georgia – what they are doing is they are killing him [Saakashvili]," @ZelenskyyUa said at a presa briefing in Kyiv.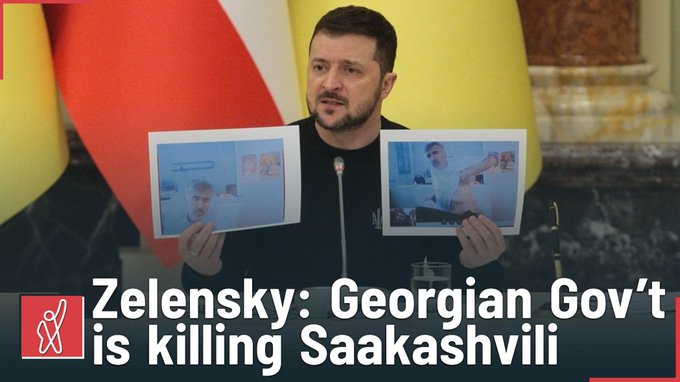 Two-thirds of residents in the Russian city of Volgograd oppose renaming their city to Stalingrad, according to state polling released ahead of the 80th anniversary of a key World War II battle there.
themoscowtimes.com Volgograd Residents Oppose Renaming City to Stalingrad – Russian State Poll Two-thirds of residents in the Russian city of Volgograd oppose renaming their city back to Stalingrad on the 80th anniversary of a
===========
A Ukrainian fighter pilot called Juice makes the case for western jets: "If we wait… we will get to the moment when we will have only reservist grandpas, not young pilots with good knowledge, good training." By Roman Olearchyk +
ft.com Military briefing: does Ukraine need western fighter jets? Top-gun pilot 'Juice' says his Soviet-era plane cannot intercept Russian missiles

62 year old Shurik doesn't have running water or central heating in his home in the village of Tavatuy near Yekaterinburg, but luckily he has a TV so can watch Russian propagandists and politicians tell him how bad everything is in the West
https://itsmycity.ru/2023-01-30/kak-dva-pensionera-zhivut-vavarijnom-dome-vstancionnom-poselke-tavatuj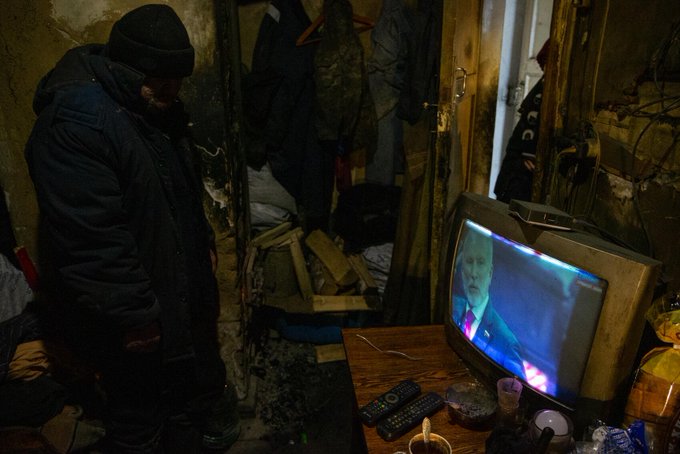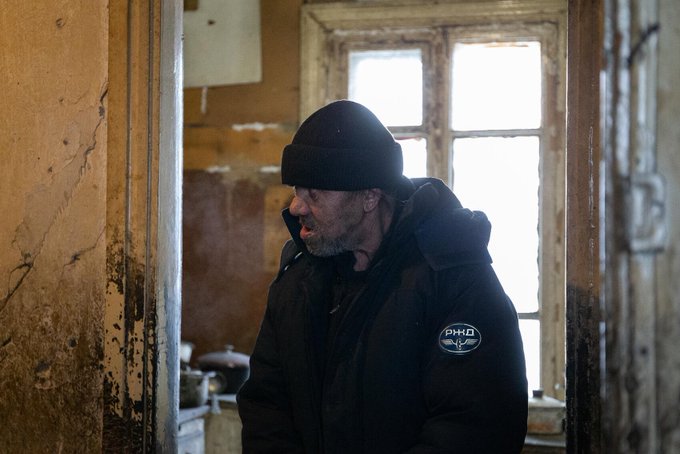 Volodymyr #Zelensky met with the President of the EU Commission Ursula von der Leyen. "We are starting 2 important #EU integration days. This is the time when our joint agreements and decisions in #Kyiv will mean the strengthening of the entire Europe," the President said.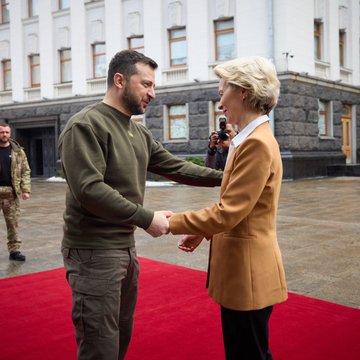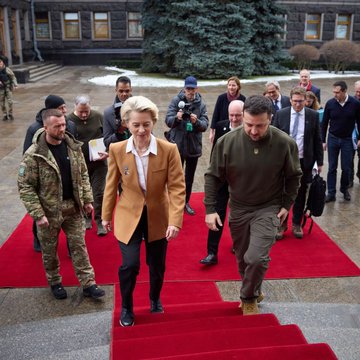 I am walking on the Maidan, in Kyiv , tonight. The city is without electricity. However, ask anyone on the streets and they will tell you, as I fervently believe: we are one day closer to victory.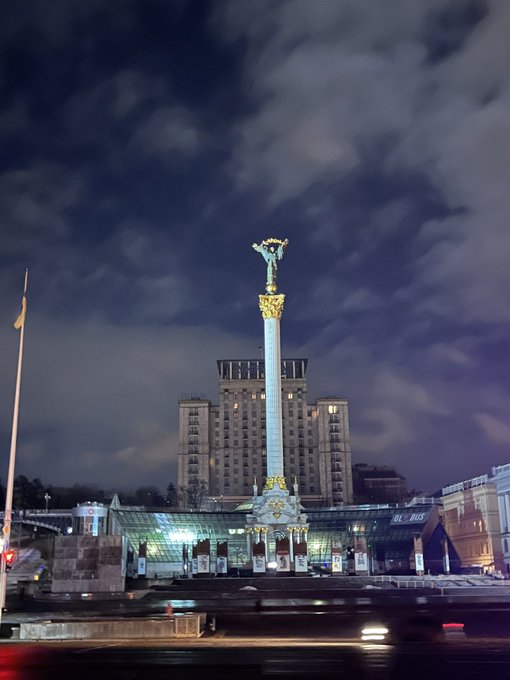 Heartbreaking footage of the Ukrainian police going into Bakhmut to evacuate 6-year-old Arina, who has been stuck in a basement with her grandparents for months right next to the frontline. They give her a tiny helmet as they leave the house. She is clearly petrified from fear.
==============
Elderly Ukrainian woman receives some food from volunteers working in Bakhmut. She thanks them for not leaving them behind and asks whether there's a chance that the Russians will stop shelling the city anytime soon.
===============
Russian terror is a global threat. End it in #Ukraine to end it everywhere. "Est 1,000 Wagner fighters in #CAR since 2018. #Wagner…has been deployed in about a dozen African countries as part of a RU effort to project power…& extract valuable resources"
theguardian.com Wagner mercenaries sustain losses in fight for Central African Republic gold Russian fighters clash with rebels as Kremlin tries to extend power in mineral rich country
Mercenaries from Wagner, a private military company with close links to the Russian government, may have committed significant war crimes in Mali.
vice.com 'A New Level': Reports Link Russian Mercenaries Wagner to Massacre of Civilians An attack on the village of Moura in Mali, where Wagner has established itself, killed hundreds of people in 2022. Experts say the


Fighters of the #Belarusian Kalinouski Regiment captured two #Wagner mercenaries.
Quote Tweet

Kastus Kalinouski Regiment
@belwarriors
Kalinouski Regiment captured war prisoners! Soldiers of the UAV unit named after Nikita Kryutsov captured the occupiers from the PMC "Wagner". We replenished the exchange fund and increased the chances for the exchange of our heroes who are held captive in the russian federation.