REJECTED |
Pimp 'Mucky' Martin Heaney accused of defying sex website band is denied bail
Sixty-year-old Heaney is facing a new charge of breaching a Slavery and Trafficking Prevention Order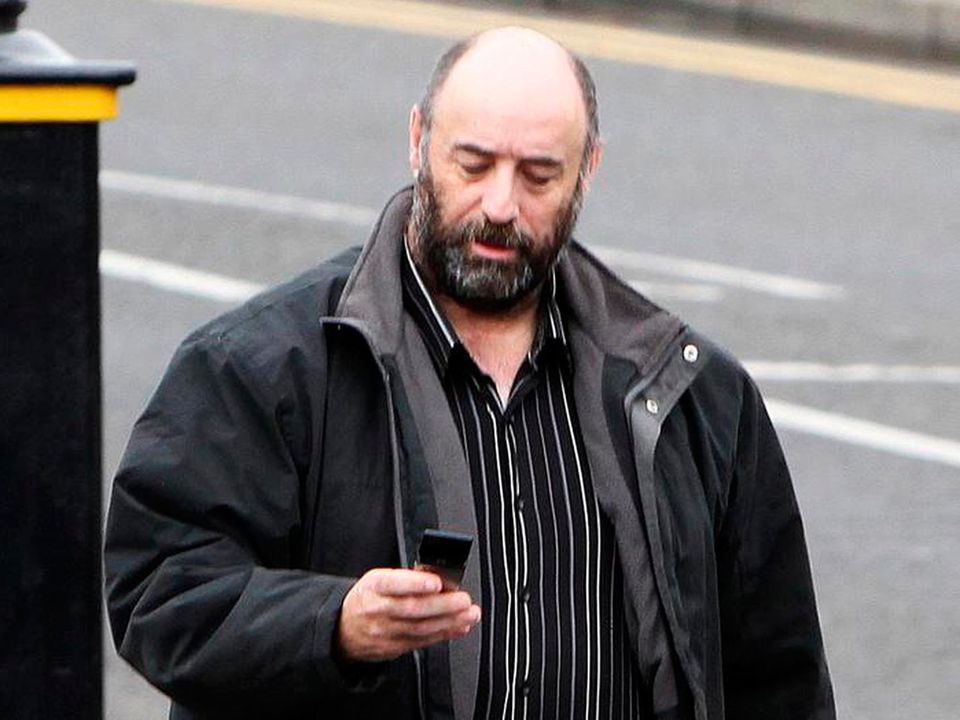 Yesterday at 16:24
A convicted pimp accused of defying a ban on accessing sex websites failed today in a High Court bid to be re-released from custody.
Martin Heaney's application for bail was dismissed after a judge heard authorities are seeking to have him kept behind bars for a further year.
Sixty-year-old Heaney, originally from Maypole Park in Dromore, Co Down, is facing a new charge of breaching a Slavery and Trafficking Prevention Order (STPO).
In July 2022, the former taxi driver received a five-year sentence for a catalogue of offences against vulnerable young women exploited and coerced into controlled prostitution.
Due to time already served on remand he was released on licence at that stage, but made subject to an STPO for seven years. The order included a prohibition on accessing any sites advertising personal sexual services.
Less than a week later, Heaney was arrested again at his hostel accommodation in south Belfast for allegedly flouting that ban. Checks on his mobile phone revealed websites advertising strippers, kissograms and "companionship services" had been accessed, a previous court heard.
Police claimed he had shown complete disregard for the STPO by visiting sites similar to those used in the past to contact some victims.
At that hearing Heaney's lawyer insisted there was an innocent explanation for any content on his phone, with viewings through YouTube not believed to have breached the order.
His release on licence was revoked last August amid concerns that he may pose a risk to the public.
In court today Sarah Minford, prosecuting, indicated attempts are being made to ensure Heaney remains in prison for another year.
"The applicant disagrees with this position and there is an oral (Parole Commissioners) hearing on February 22," she disclosed.
Defence barrister Peter Coiley argued that the licence revocation means Heaney has now served the equivalent of a 12-month sentence on the new charge without accruing any time on remand.
"There seems to be an inexplicable delay in this matter being progressed," he said.
Counsel also claimed it was unusual for his client to be facing a potential Crown Court prosecution over a first alleged breach.
But Mr Justice Humphreys suggested Heaney's previous record could provide an explanation.
"The litany of offences of exploitation of vulnerable women committed by this man – and he continues to serve a custodial sentence for that – might well fuel the prosecution decision as to how subsequent offending should be treated," the judge said.
Denying bail to Heaney, he held that the licensing regime situation rendered the case academic.
Mr Justice Humphreys added: "One could see really, really serious difficulties in convincing this court that this is a suitable candidate for bail.
"On the prosecution's case, he breached his STPO within three days of release."
Heaney previously admitted a total of 28 charges spanning a period from June 2011 to September 2019. Those offences included 10 counts of controlling prostitution in expectation of gain, 10 human trafficking charges and seven counts of voyeurism.
The victims had been lured into sex work and made to have unprotected sex with Heaney and other men.
Women were driven to meet customers on both sides of the border – with some incidents involving multiple clients on the same night.
Many of them were recorded engaging in paid sexual activity without their consent and one was instructed to continue working as a sex worker when she was pregnant.