COCK UP |
Woman who drew penises in permanent marker on hotel window spat at garda after arrest
Maria Del Mar Lopez (43) pleaded guilty to criminal damage and assault.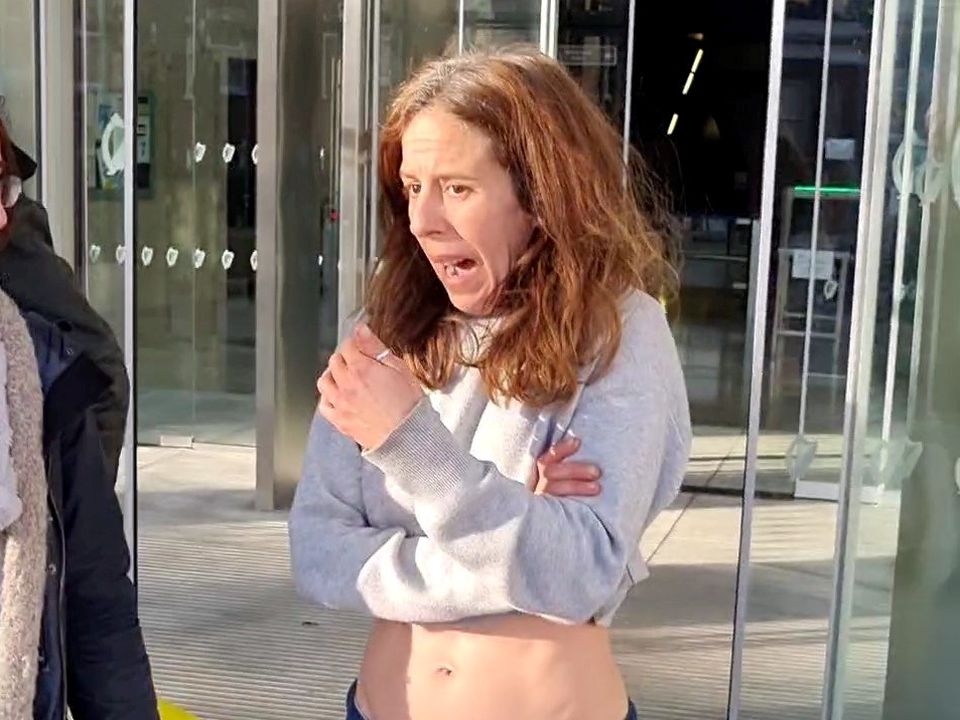 Today at 02:30
A WOMAN arrested after drawing penises in permanent marker on a hotel window assaulted a garda by spitting in her face.
Maria Del Mar Lopez became abusive and also tried to hit the female officer after carrying out the graffiti at a hotel near a garda station.
Judge Bryan Smyth granted her bail and adjourned the case for payment of €100 compensation for the damage.
Del Mar Lopez (43) pleaded guilty to criminal damage and assault.
A garda said he was called to the Beresford Hotel on Store Street on January 31.
He was told the accused had drawing penises with a permanent marker at the front of the hotel.
​When she was questioned by the garda she became abusive and was arrested and taken to Store Street station.
Del Mar Lopez spat forcibly in a garda's face, recklessly assaulting her, the court heard. As she was being brought to the cell area, she attempted to hit the garda and again spat towards her, the spit landing on the officer's jumper.
The accused, from Spain, had no previous convictions. She apologised profusely for the offences, was a "very vulnerable young woman" and there were concerns for her mental health, her solicitor said.
There had been a number of episodes, things had escalated and she recognised that needed help.
Judge Smyth granted bail on condition she stays away from the Beresford Hotel and staff. He adjourned the case to the end of this month.