"Ukraine is ready to send a large group of rescuers to Turkey to help respond to the crisis. We are closely cooperating with the Turkish side to coordinate their deployment," wrote Foreign Minister Dmytro Kuleba.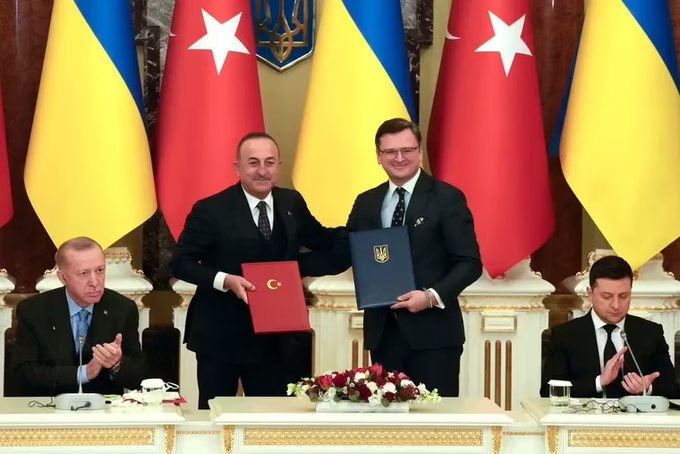 The US Transportation Command has shared footage of the transfer of 60 #Bradley fighting vehicles to #Ukraine as part of a $2.85 billion military aid deal announced earlier this year.
==============
The "genius" in charge of this platform again amplifying clear Russian propaganda. Dumbass thinks 243 NATO trainers and 2458 NATO troops have been killed in the war.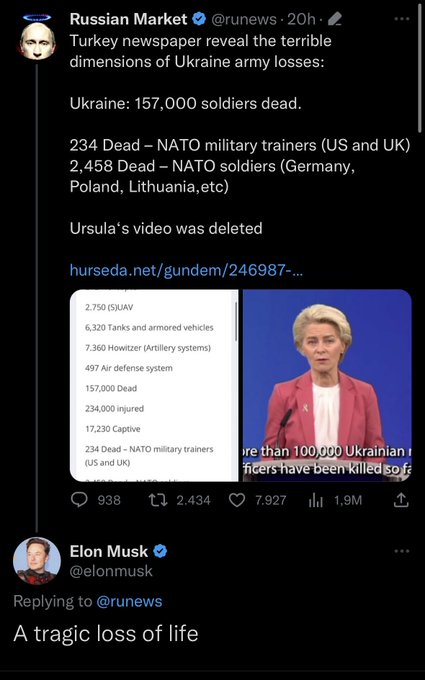 ===========

Liberated Kivsharivka: there is almost no water and electricity, food is delivered to the village by volunteers

=============

"They took me to a filtration camp and separated me from my mother." A 12-year-old resident of Mariupol at Davos

=============
UkrainianMemes
Hey Kim. Hold his beer. #Ukraine #UkraineRussiaWar
Hey Kim. Hold his beer. #Ukraine #UkraineRussiaWar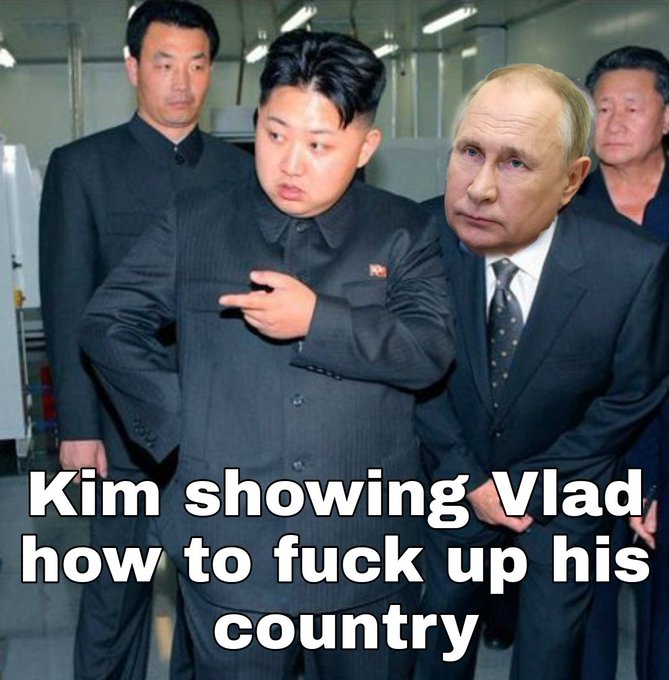 ===============
Big
story today — "Customs records show Chinese state-owned defense companies shipping navigation equipment, jamming technology, and fighter-jet parts to sanctioned Russian government-owned defense companies."
wsj.com China Aids Russia's War in Ukraine, Trade Data Shows The shipments go on despite an international cordon of sanctions and export controls. ================ Garry Kasparov
@Kasparov63
·
5h
Save Saakashvili from state murder. Sanction Ivanishvili.
Quote Tweet
Business profile picture
The Atlantic
@TheAtlantic
·
11h
"If the man who still symbolizes Georgia's old aspirations to join the liberal democratic world succumbs to a Soviet-style prison death, then those aspirations will die along with him," @anneapplebaum writes: https://theatlantic.com/ideas/archive/
The Paris 2024 #Olympics: Where mass murderers get to run.

The first Canadian Leopard 2 main battle tank that we've donated to Ukraine has now arrived in Poland. Alongside our allies, we'll soon be training the Armed Forces of Ukraine in the use of this equipment. Canada will continue to #StandWithUkraine.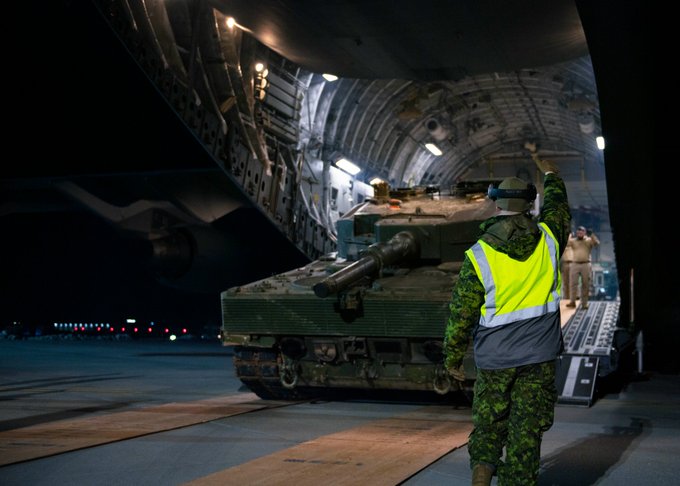 As of February 6, Russia lost approximately 132 160 of its military personnel killed in the war against Ukraine. The losses of the enemy in equipment are as follows:
babel.ua General Staff: During the day, the Armed Forces of Ukraine destroyed 870 invaders and 40 pieces of…

Russian troops have lost approximately 870 soldiers over the past day. The total number of Russians who died in Ukraine is 132 160
===================

One of the world's largest National Gene Banks located in Ukraine was destroyed during the war. There are those that no longer exist in Europe and the world among the destroyed samples.
'These seeds were stored so that future generations could restore them': Russian invaders destroyed…
One of the world's largest, the National Gene Bank named after V.Ya. Yuriev National Academy of Agrarian Sciences of Ukraine, located in Kharkiv, was
=============

A new offensive by Russian forces in Luhansk Oblast can be expected any day after 15 February, believes Serhii Haidai, Head of Luhansk Oblast Military Administration. Source: Haidai on the air of Belsat TV
================
Ukrainian Community in Ireland
Today 1.30pm GPO Dublin 
Quote Tweet

Gary Daly
@gazmogazmo23
Please come in to this tomorrow at 1.30pm at The Spire to show your solidarity with refugees, asylum seekers and migrants. Ní neart go cur le chéile @LeCheileDND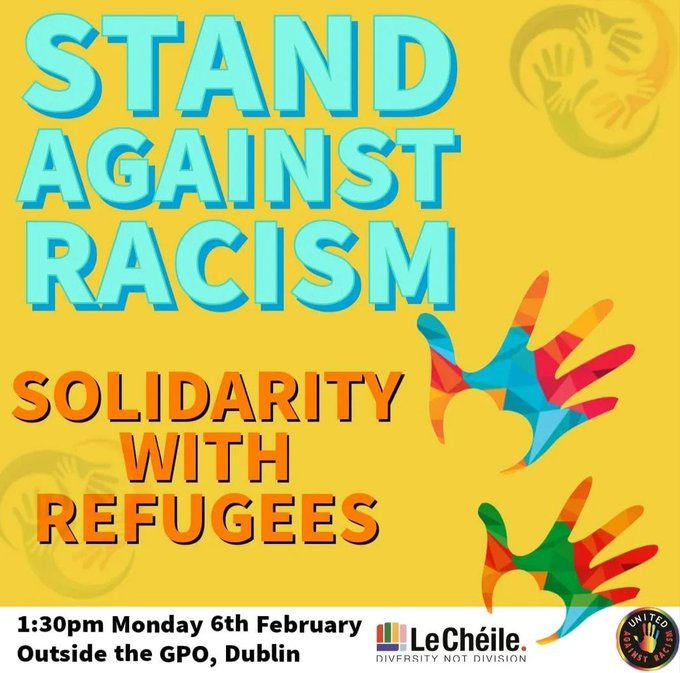 Mikhail Khodorkovsky (English) Retweeted

Russian Nazi Mikhail Turkanov received the Order of Courage for the "denazification" of Ukraine In Russia, he was repeatedly fined for publicly displaying Nazi symbols. Putin says he is fighting the Nazis in Ukraine. In fact, the Nazis are fighting on the side of Russia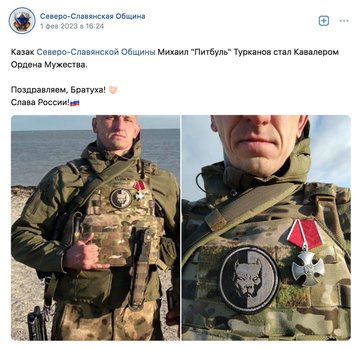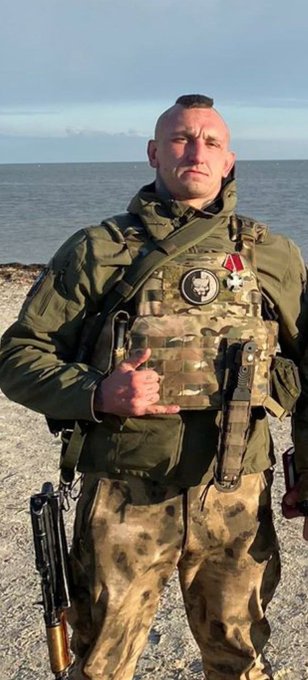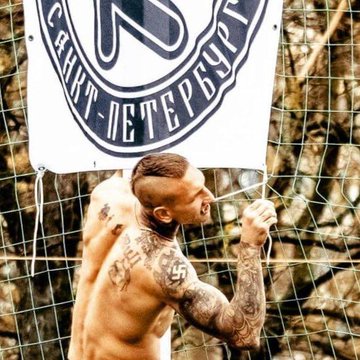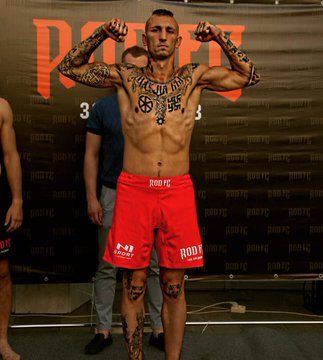 Mikhail Khodorkovsky (English)
Both Shepard Fairey
and Nadya Tolokonnikova
from
have raised $25,000 to donate to Ukraine and its army in Bakhmut  Image: "Putin's Ashes"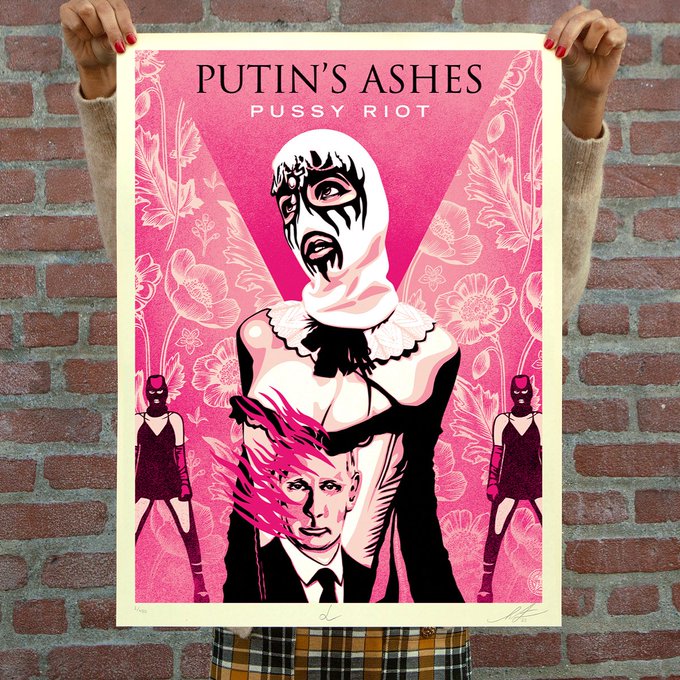 Some jawdroppingly shameless rewriting of history from Russian state TV's Dmitry Kiselyov tonight: "Back then, 80 years ago, it was in Stalingrad that we beat back the onslaught of the collective West against our country… All of Europe was on the side of fascist Germany"