HORRIFIC |
Dublin man who kicked pregnant ex in stomach and threatened to 'rip' baby out jailed for 13 years
Dean Paget (34) plead guilty to attempted murder, accepted that he falsely imprisoned her and intentionally ended the life of a foetus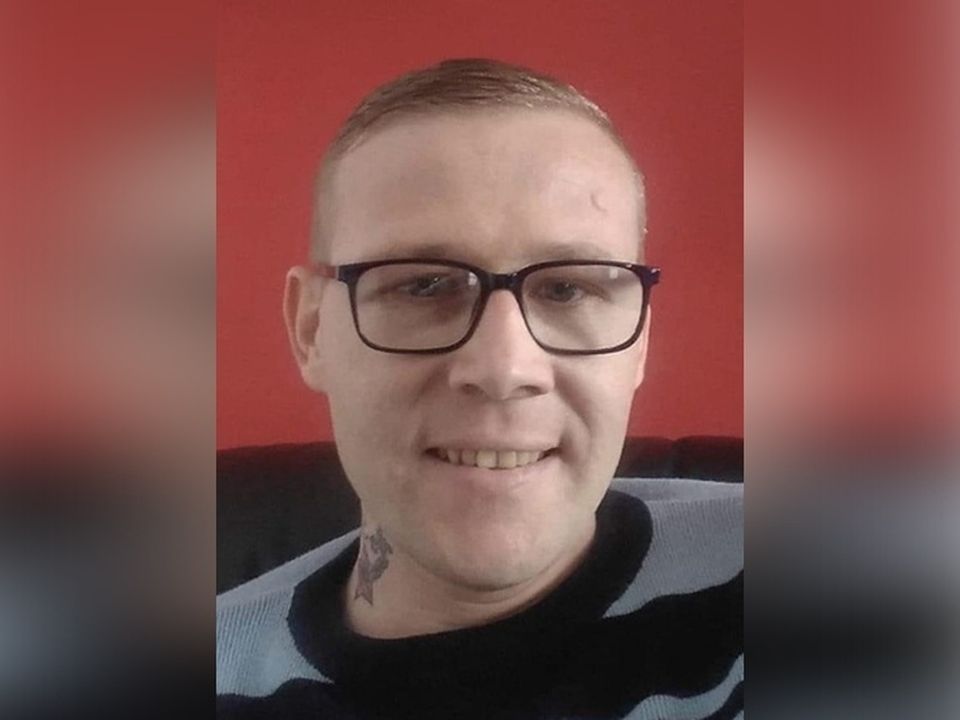 Today at 13:34
A man who repeatedly kicked his pregnant ex-partner in the stomach and said he would "rip" the baby out of her has been jailed for 13 years for attempted murder.
Lisa Ward was over 32 weeks pregnant and later lost her baby after being subjected to several assaults throughout Dublin city centre in the early hours of April 25, 2021.
Her former boyfriend Dean Paget (34) plead guilty to attempted murder at Montague Lane in Dublin 2 and also accepted that he falsely imprisoned her and intentionally ended the life of a foetus.
Paget, a violent criminal with 66 previous convictions who repeatedly told Ms Ward she was going to die, was today sentenced to 13 years imprisonment at the Central Criminal Court.
Mr Justice Paul McDermott said the violence used was "severe and terrifying", and a further tragedy was that Ms Ward was living in "desperate circumstances" while at a vulnerable and advanced stage of pregnancy.
The court heard both were living in a tent and using illicit substances at the time and the judge described the effects and consequences of the attack as harrowing.
Aggravating factors, he said, were the nature, intensity and viciousness of the violence used by Dean Paget on a defenceless pregnant woman, as well as the high degree of physical and emotional injury.
Mr Justice McDermott set a headline sentence of 20 years imprisonment and taking into account mitigating factors including his early guilty plea and the "extreme domestic violence" he was exposed to as a child, lowered this term to 14 years.
The last 12 months of this term were suspended, and the sentence was backdated to May 18, 2021 when Paget first went into custody.
Ms Ward, who was in court supported by her family, broke down after the sentence was delivered.
In her victim impact statement Ms Ward (32) said that life "will never be the same again" and that not a day goes by that she doesn't think about what happened.
"I was looking forward to bringing my baby girl into this world. She never had a chance," she said, adding that Paget will have to live with what he did to her and her little girl.
Ms Ward also said that she wants him to "pay for everything he has done. There's no going back for him, he knew what he was doing".
She described her baby, named Ruby Rose, as a "beautiful little girl" whose grave she now visits to keep her memory alive.
At a sentencing hearing last month prosecuting counsel Shane Costelloe SC took Detective Garda Grainne Collier through the facts of the case.
Det Gda Collier told the court that an altercation between the couple started after Ms Ward was seen in the company of another man.
A significant amount of CCTV and audio footage tracking their movements that morning had been gathered which was compiled and shown to the court.
While this was being played Paget was permitted to wait outside the court.
In one clip he is seen arguing with Ms Ward on Dame Street at 4.56am and is heard shouting at her: "Is he your fella?"
Footage then shows him attacking Ms Ward and striking her multiple times with punches and kicks to the abdomen while she is on the ground.
During the attack he is also heard saying "do you want the guards? I'm going to rip her out of you" in reference to their unborn child.
Footage shows further assaults taking place at Dame Street and Digges Lane during which Ms Ward is struck several times and dragged along the ground.
Det Gda Collier said that during the course of the assaults Paget threatened to kill his partner and referred to their child as "a bastard" which the prosecution said was reference to his claims that somebody else had fathered the child.
The court was shown further footage of them pitching a tent together at Montague Lane at around 5am with a "significant amount of movement inside" moments later.
In a statement to gardaí the victim said Paget was kicking her in the stomach, choking her and said that he would punch her in the face when she started screaming.
She told gardaí: "I was feeling I was dying" and that she was suffocating, while Paget kept saying it is "the moment you're going to die".
Det Gda Collier said that at around 10.30am later that morning Ms Ward can be seen on CCTV "gingerly" leaving the tent as to not alert Paget before fleeing.
She later attended the Rotunda Hospital because of concerns for her baby's welfare.
Tests at the hospital confirmed there was no foetal heartbeat, and a post-mortem later established the cause of death as a placental abruption as a primary result of the assault.
Det Gda Collier said Paget was arrested and initially claimed the victim was making up the seriousness of what had happened.
He later said he couldn't remember much of the incident after being shown CCTV footage.
The garda agreed with defence counsel Anne-Marie Lawlor SC that Paget accepted it was him in the footage and became upset during his fourth garda interview.
Ms Lawlor said there was nothing she could say about the "graphic illustration of heinous violence" carried out by her client.
In mitigation she submitted that he was a chronic drug user at the time, that he entered an early guilty plea and that he was remorseful.
In a letter written by Paget he said that he was "ashamed of my life" and that he wished he "could turn back the hands of time".