DENIES CHARGES |
Guitar maker to the stars to stand trial over upskirting and indecent child video charges
Lisburn man Stephen McIlwrath (61) is a youth worker, failed Tory candidate and guitar maker for stars like Ed Sheeran and Springsteen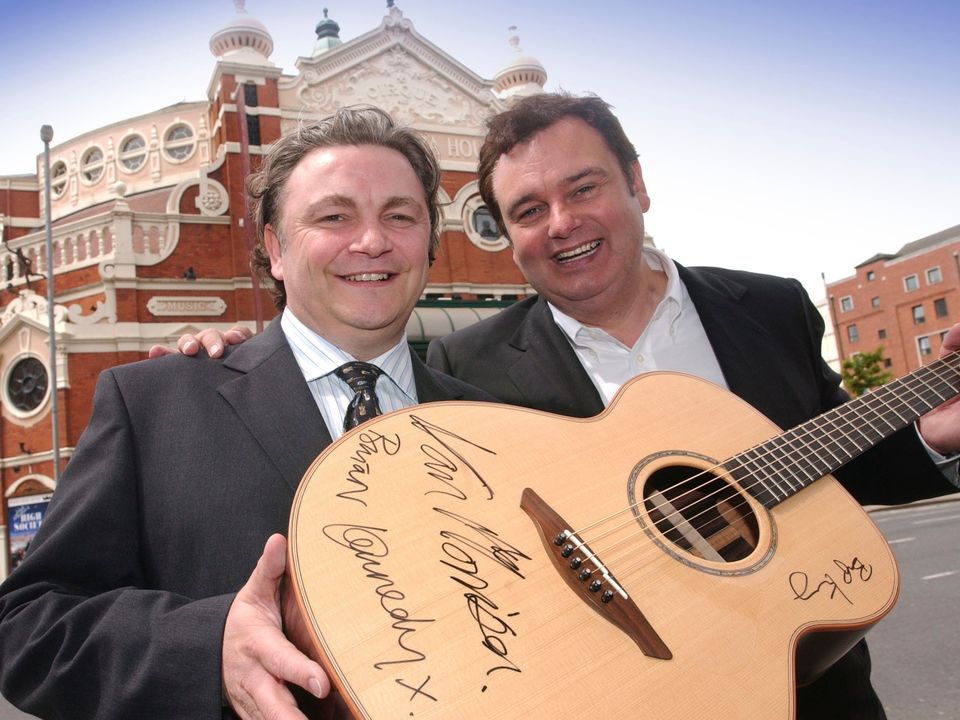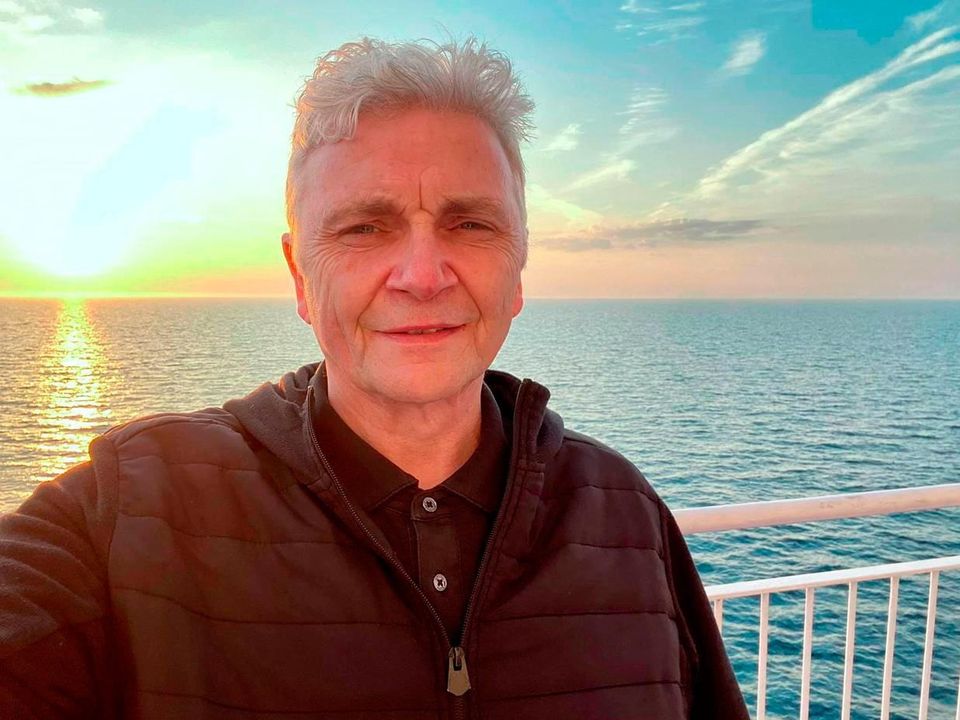 Today at 09:23
A youth charity worker, failed Tory election candidate and guitar maker for stars like Ed Sheeran, Van Morrison and Bruce Springsteen will stand trial this week over so-called 'upskirting' and indecent images of children.
Stephen McIlwrath (61) is accused of possessing and making indecent images of children as well as outraging public decency by secretly filming up a woman's skirt.
The offences are alleged to have taken place between July 2016 and May 2018 with his trial due to begin at Craigavon Crown Court on Wednesday.
He denies the charges.
The music man, of Breton View, Lisburn, was until recently the voluntary business advisor for youth charity Young Enterprise NI (YENI), although the charity confirmed to this newspaper last week that he no longer occupies the role.
McIlwrath, a former spokesman for the NI Conservative Party, is also the founder and managing director of Avalon Guitars in Newtownards which is described on the company website as the "spiritual home of Irish guitar making".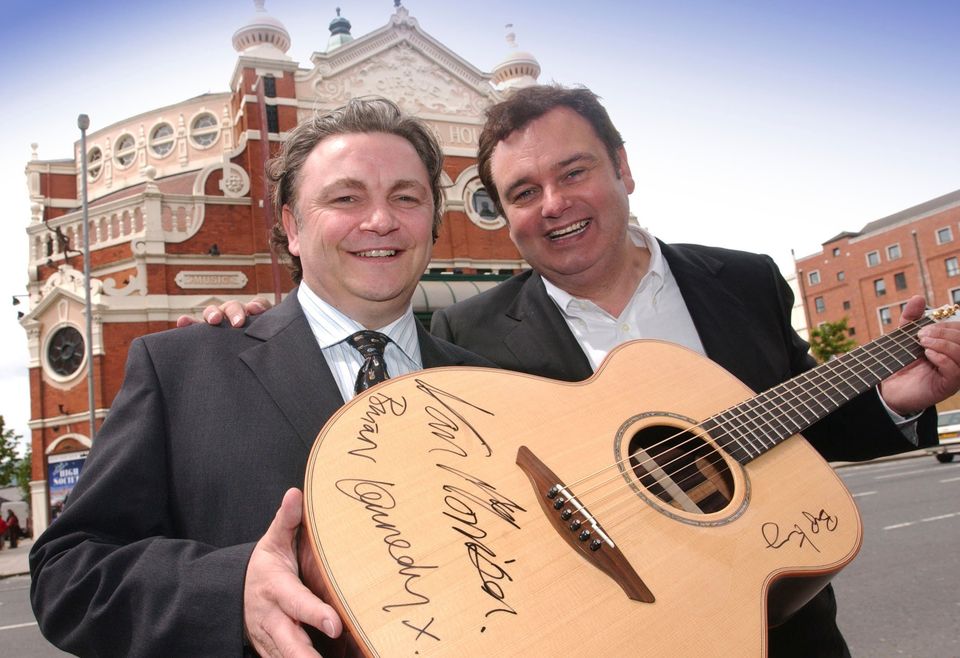 ​According to their website, the company's guitars are used by a host of globally recognised artists including Van Morrison, Ed Sheeran, The Corrs, Bruce Springsteen, Def Leppard, Bob Geldof and Sinead O'Connor.
The firm also boasts pictures of artists like Jim Corr, Joe Elliott and Katie Melua using their instruments on their website.
McIlwrath faces being placed on the sex offenders' register if found guilty of the offences.
As part of his role as business advisor for YENI, he has previously given talks at secondary schools about the world of business and worked with young entrepreneurs.
In a 2015 Twitter post he said: "Volunteering with Young Enterprise is the most fulfilling thing I do". In 2013 he helped a group of budding NI entrepreneurs to create a butter spreading product called Butter Finger.
Speaking to the BBC at the time about his work with the youngsters, he said: "It's a tremendous sense of reward and accomplishment to be able to pass on skills and knowledge to the young people.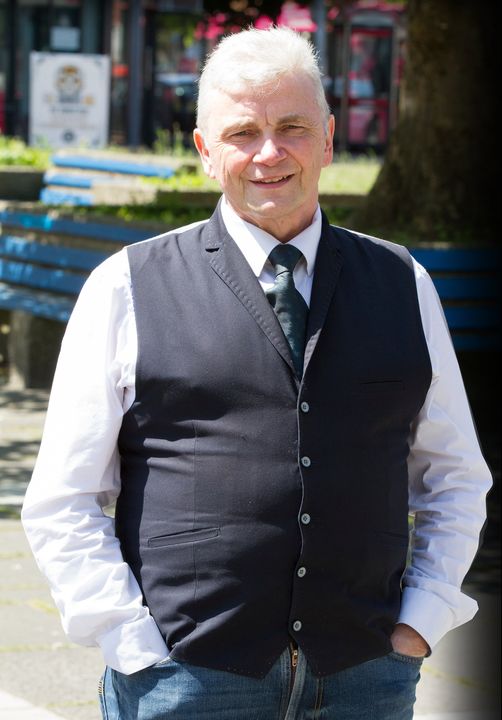 "They are genuinely interested in how the world of business works and because of my experience dealing internationally and having lived abroad and seeing how other countries do it, it's great to come back and impart that knowledge and information.
"It does enthuse the children and students to really think big and think outside the box and that's what I get a real thrill out of, seeing them have a kernel of an idea that flourishes into something that's pretty amazing."
On his Twitter profile, McIlwrath describes himself as a "musical instrument industry entrepreneur with a zest for life, faith, liberty and the pursuit of a world without hate."
The keen yachtsman was previously spokesman for the Northern Ireland Conservatives and stood for election to Lisburn City Council in 2011.
He failed to win a seat after securing less than three per cent of the vote.
The following year he publicly criticised then UUP leader Mike Nesbitt over his plan to spend 24 hours with a family from a socially deprived area.​
McIlwrath said at the time: "You have to wonder on which planet (Mr Nesbitt) is living, if he thinks he can understand the stress and misery experienced by one of our most deprived families, by 'slumming it' for a day."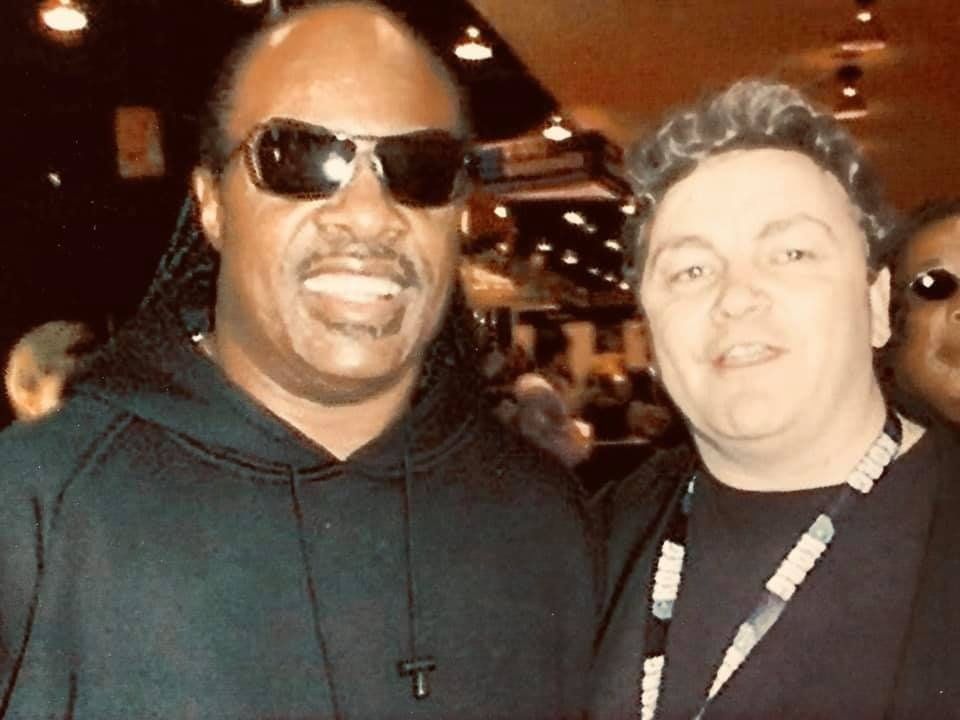 Despite posting on his Facebook account about being vaccinated against Covid-19, he is a pandemic sceptic who has described viral mutations as 'scarients' and shared information the social media giant has labelled fake news.
In 2018 the father-of-one spoke out about his brush with throat cancer as part of Men's Health Week.
He said: "Before I was diagnosed, I'd a sore throat for six months but, in typical male fashion, I didn't do anything about it."
He underwent seven weeks of radiotherapy to tackle the disease and shared his story in a bid to warn others.
"The earlier your cancer is detected, the better your chances of survival," he added. "You can't depend on your own diagnosis. If something is worrying you, get it seen. It could be the difference between life and death."