·
'Strong indications' Vladimir Putin supplied missile that shot down MH17 passenger jet. Of course he did.
apple.news 'Strong indications' Vladimir Putin supplied missile that shot down MH17 passenger jet It has been proven that the aircraft was hit by a Russian-made missile over Ukraine and prosecutors said there is evidence that Russian
Investigators say there are 'strong indications' that Russia's Putin approved the supply of the missile to separatists who shot down Malaysia Airlines flight MH17
aljazeera.com MH17: 'Strong indications' Putin approved missile supply Investigators say while the chain of command to the Russian president is clear, he has immunity as head of state.
"People are either scared of speaking up and choose to go with the flow or they support what's going on," said one anti-war priest.
themoscowtimes.com Exile and Silence: Russia's Religious Leaders Who Criticized the Ukraine War Orthodox priest Maxim Nagibin has been an outcast in his village in southern Russia since the sermon he gave at his local church, St.
12th February 2023
A reminder of Russia's support for Nazis. After #WW2 started in 1939, Feb 11th 1940, the German–Soviet Commercial Agreement was signed between #Nazi Germany & #SovietUnion. To aid Hitler's war machine, Russia supplied oil & raw materials worth 597 million Reichsmarks to Germany.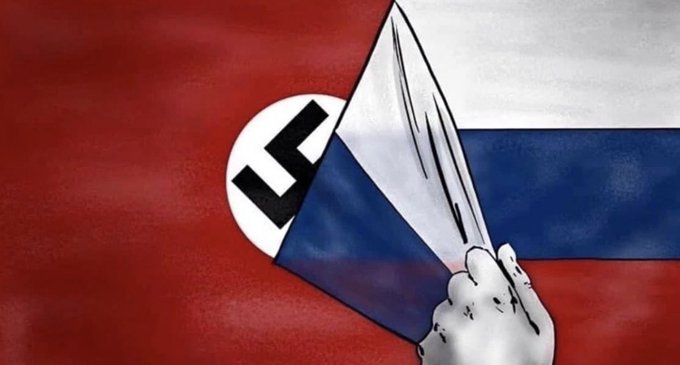 In no particular order, I present: A puffer fish, a little puffed up Russian loser. and a puffed up fat Russian fucker residing in Chechnya, who thinks he's Rambo.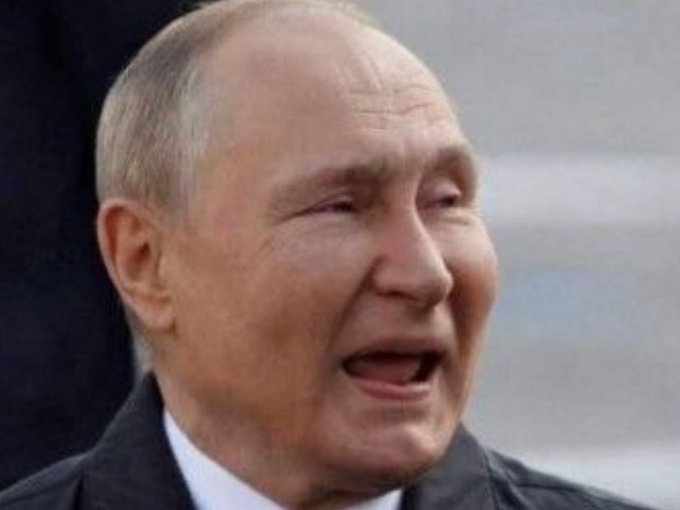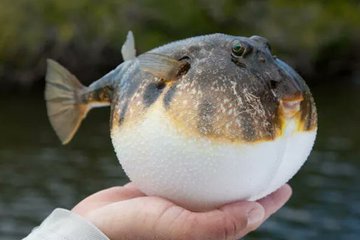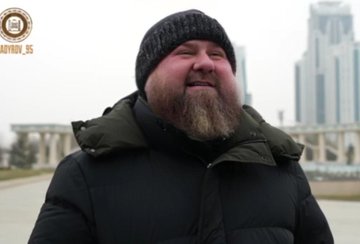 Hope because @gretathunberg and young people fear Ecocide. This video should be watched.
has shared a video showing the environmental damage caused by Russia's full-scale invasion of Ukraine.
==============

12th February 2023
Good.
Quote Twee
Fella McFellason NAFOstein
@shinkir013
Feb 11
Kymeta to replace Starlink in Ukraine. Pentagon is setting up deal & other NATO countries will join. Kymeta calls @elonmusk's Ukraine actions 'egregious' and 'there's blood on his hands for that'. They will support SAT services for defensive purposes.
https://news.bloomberglaw.com/federal-contracting/starlink-competitor-touts-pentagon-partnership-blasts-musk
Show this thread
============
Seen today: the Shevchenko statue shot through the head by a Russian soldier in Borodyanka…such a powerful symbol…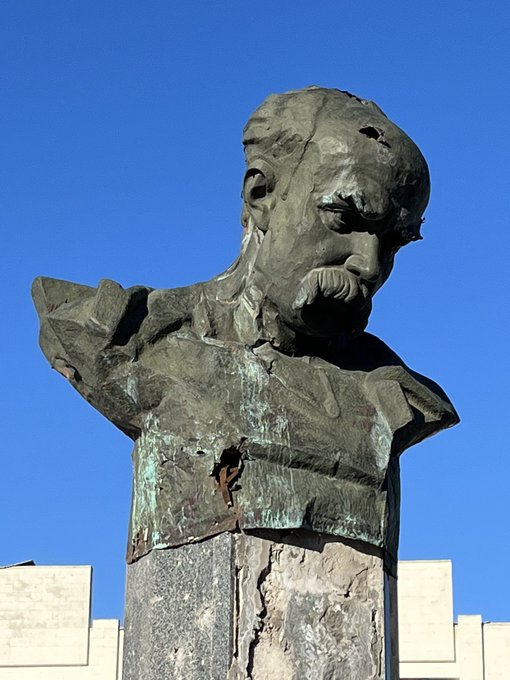 12th February 2023
After Russia's catastrophic 2010 fire season, Germany offered to help restore the country's peatlands. But after Russia invaded Ukraine, German institutes withdrew their support. The war has jeopardized Arctic cooperation. Read more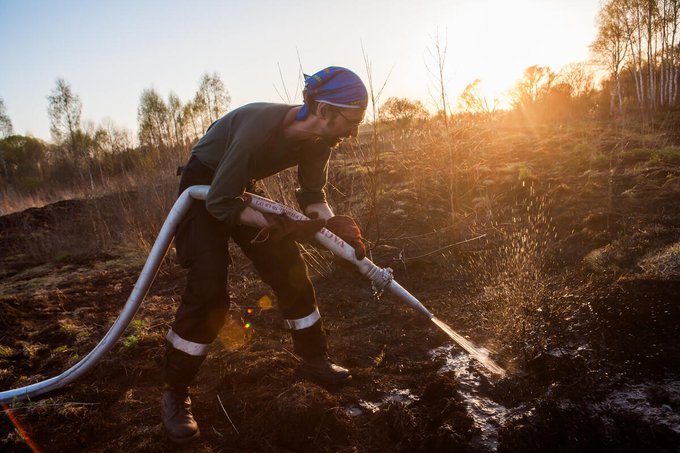 The loss of Russia as an Arctic research partner is profound. Russia has half the Arctic's land mass and jurisdiction over most of the Arctic Ocean. ⁠ "There can be no progress on pan-Arctic issues without Russian participation," says a former diplomat.
=============

The Ukrainian environment minister told delegates at #COP15 about the widespread damage to nature caused by Russia's war. Read more: https://theecologist.org/2023/jan/12/ukraine-war-killing-wildlife
See our previous coverage on Ukraine, published in partnership with
via the link: 
https://theecologist.org/2022/sep/22/le