COUNTERFEIT |
Divorced Kildare mum avoids jail after forging sailor's ID for man she met on dating app
Chrissy Stewart (46) was vulnerable and taken advantage of, her lawyer said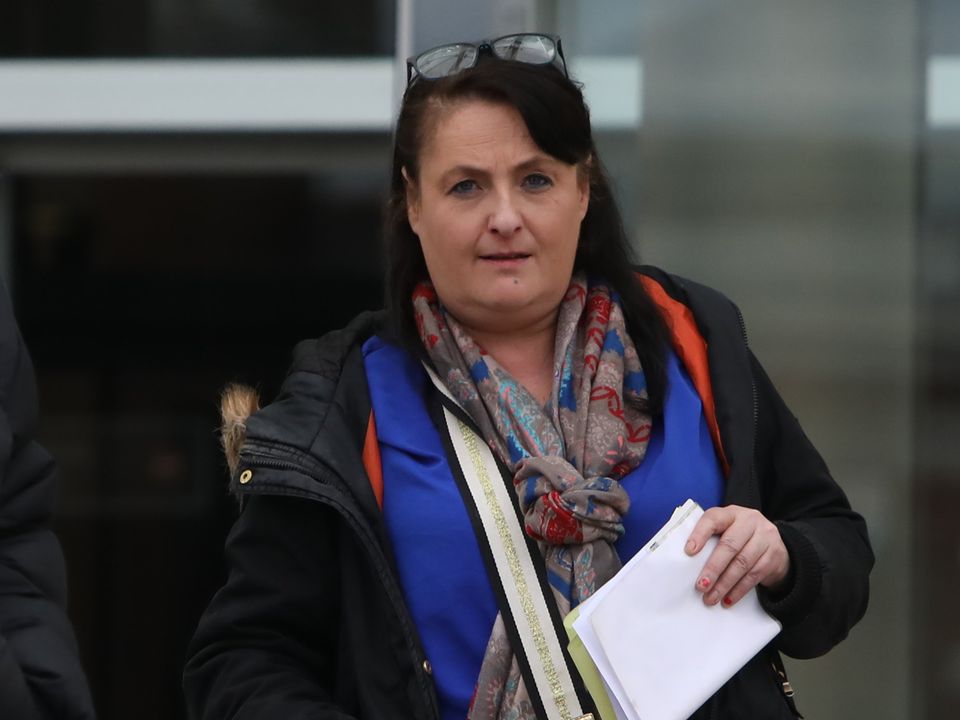 Today at 15:00
A Department of Transport worker counterfeited a seafarer's ID card for a man she met on a dating app and was "taken advantage of", she claimed.
Chrissy Stewart (46) had a job at the department's Mercantile Marine Office when she created fake seagoing credentials for the man who was not entitled to the documentation as he had no Irish passport.
Judge Paula Murphy said it was a "serious breach of trust" and gave the mother-of-four a six-month suspended sentence.
Stewart, of Rinawade Vale, Leixlip, Co Kildare, pleaded guilty to making a false instrument at her workplace on August 21, 2019. This was an Irish Seafarers Identity Card and Seafarers Record Book & Certificates of Discharge.
The intention was "that it be used to induce another person to accept it as genuine and… to do some act, to the prejudice of that person or any other person", the charge stated.
Detective Garda Deirdre Collins said an investigation was carried out and a mobile phone was seized.
WhatsApp messages were found and a search warrant led to documents being seized.
The accused admitted creating documents in a man's name.
Det Gda Collins said an Irish seafarer's ID card can only be issued to people with an Irish passport working in sea navigation.
The accused had no previous convictions and had co-operated with the investigation.
There were other prosecutions and Stewart was "at the lower end", the court heard.
At the time, Stewart's marriage had ended and she was going through a "bad period".
She made contact with people on a dating app, was vulnerable and taken advantage of, her lawyer said.
Stewart was ashamed to be in court. She lost her job but had since re-started her life and had a new partner.
Judge Murphy said Stewart had been in a position of trust. She suspended the sentence for 18 months.