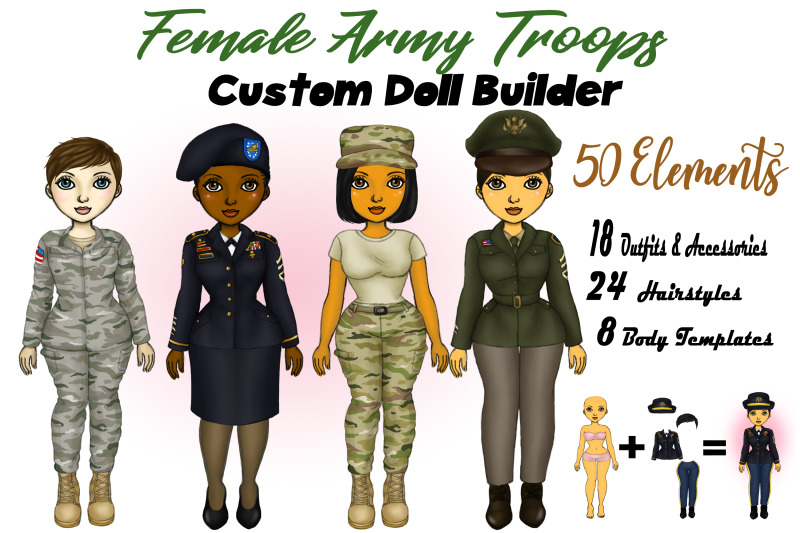 FLARE-UP |
Finglas rooftop ruck caught on video as 'Mr Flashy lieutenant' confronted by gang of armed women
The man can be seen throwing missiles from the roof of a garage at the women below, who appear to be armed with iron bars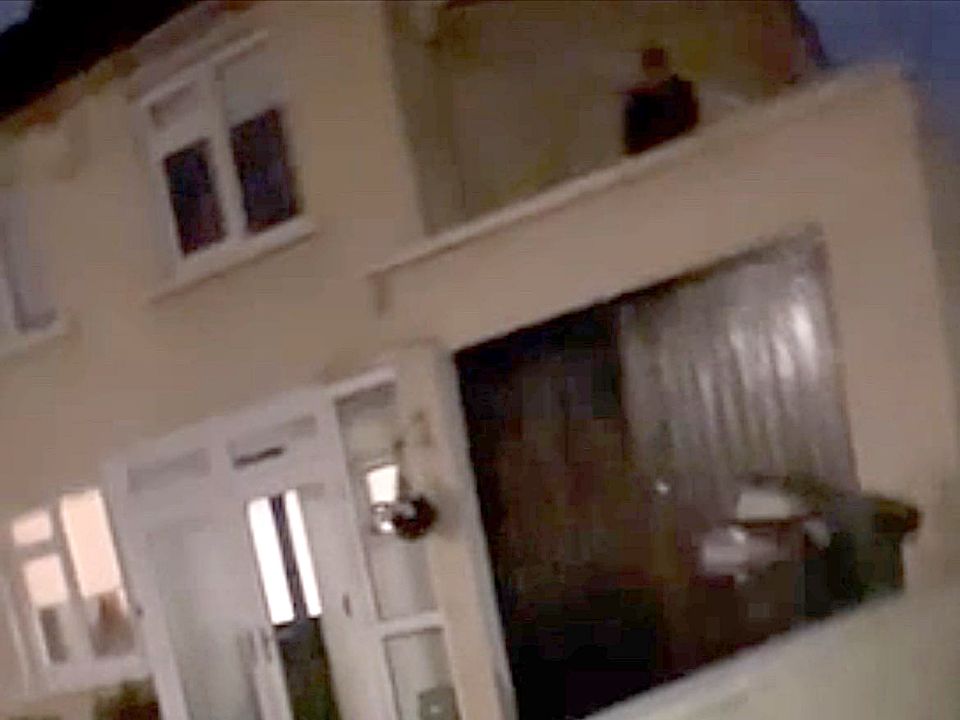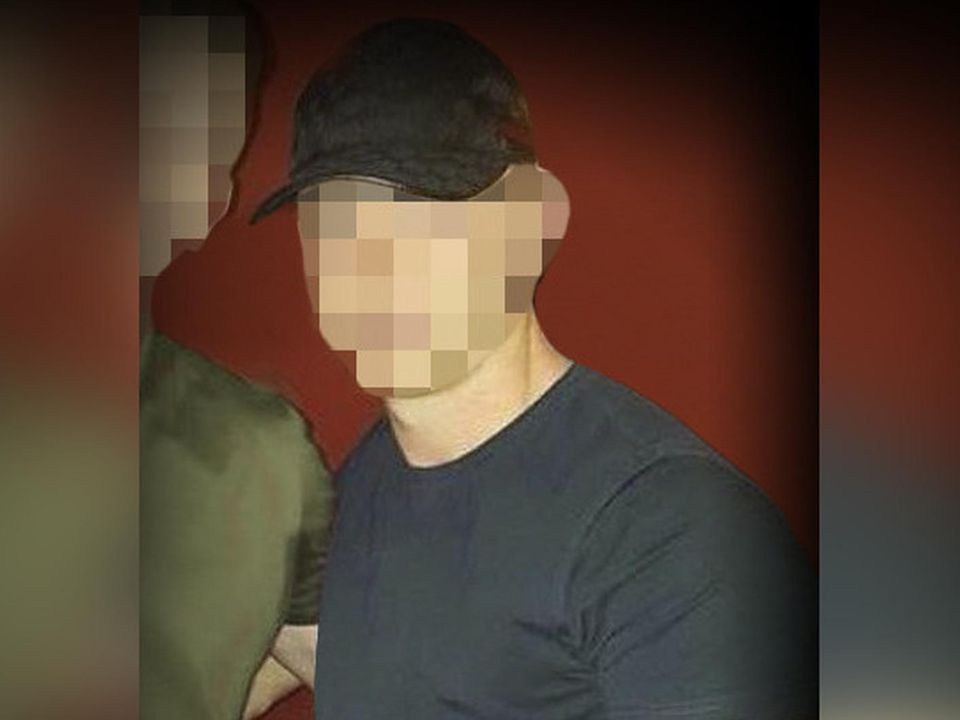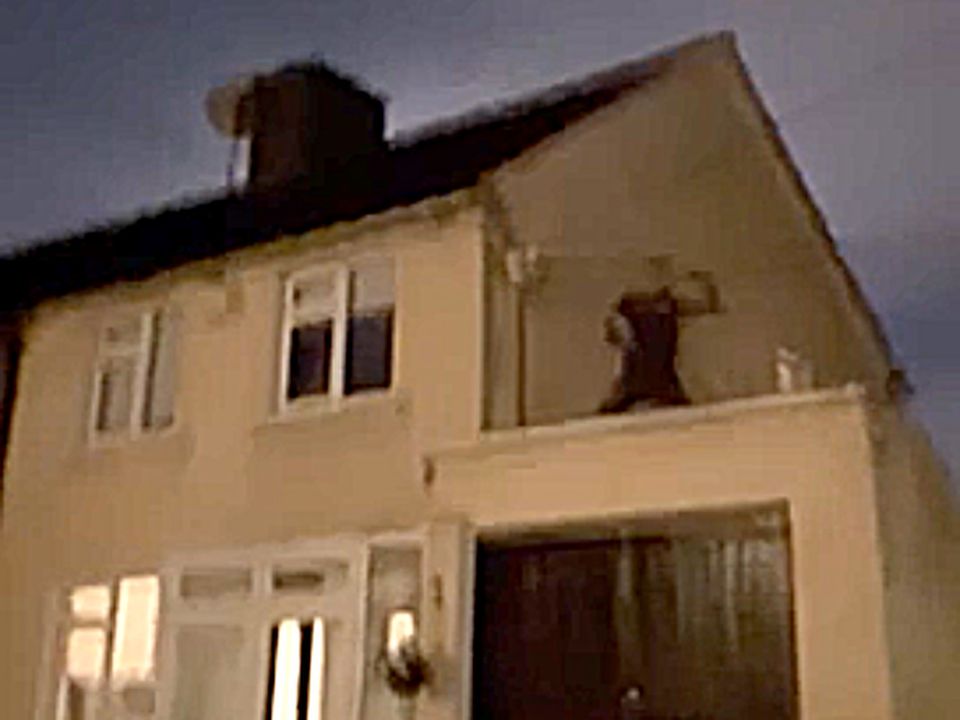 Yesterday at 15:12
A violent flare-up between an alleged member of the notorious 'Mr Flashy' gang and a group of angry women has been captured on social media.
The man can be seen throwing several missiles from the roof of a garage attached to a house at the women below, who appear to be armed with iron bars.
The incident took place in Finglas during the week and the man at the centre of the furore is said to be a lieutenant to the crime boss 'Mr Flashy'.
Local sources also maintain one of the angry women involved in the melee is an ex-girlfriend of 'Mr Flashy'.
"Get off it, come down, you whingy dirty bastard," screams one of the women at the dark clothed man.
"Going around intimidating kids. Ye smelly scaldy bastard.
"You watch, you gonna watch that. You're a k***ker ye are."
Missiles are fired between both parties, with the man egging on the group by taunting them with shouts of 'Yup, yup!'.
"Get back!," warns one of the women to her friends.
"Ye whingy bastard, ger yer auld one out. He has a hatchet, ye thick c**t."
The man shouts back: "I don't need me Ma!"
One of the women screams "turning on my child" and also shouts out the man's actual name.
She rants: "Look at you, you won't get down. Big fat Flashies, big fat Flashies.
"Get down ***** whingy bastard, move. Threatening kids, threatening kids, that's all you're good for. Where's your boys now?."
The video pans out with the women appearing to leave the scene.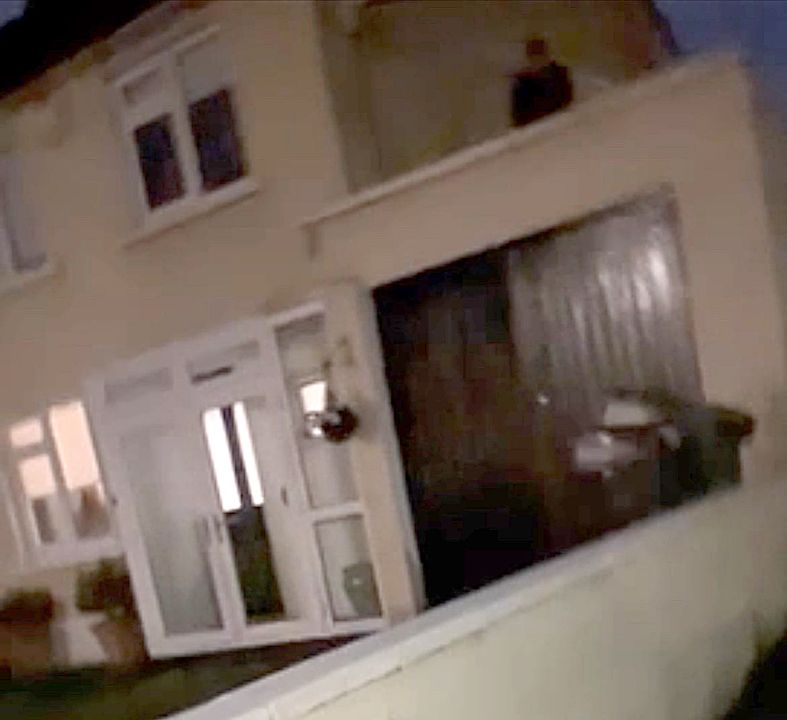 'Mr Flashy' leads a group of young criminals who are part of what has been called the 'Gucci gang', because of their love of high-end cars, clothes and jewellery.
The crime boss is believed to be in hiding after at least four attempts on his life from rival criminals.
A Garda spokesperson said they do not comment on social media videos. contract
Earlier this week, police in Spain arrested a gang of six British "contract killers" in connection with the attempted murder of a separate pal of Mr Flashy.
The Dubliner had been shot at a lake in the Costa del Sol resort of Marbella as he fished with friends last September.
A submachine gun, four pistols and a Smith and Wesson revolver were among evidence seized during the operation as well as balaclavas, a bullet-proof vest and a GPS tracker the gang allegedly used to follow their victims.
Police say one of the suspects pointed a weapon at officers who had to fire warning shots to get him to lay his gun down.
Sources close to the investigation also revealed overnight they believe the gang planned to kill the 24-year-old man shot in the side as well as the two men he was with, who were also Irish. The shooting happened just before 6pm on September 20 last year at Turtle Lake above Aloha Golf Course.
The small and picturesque lake, hidden away in the northern part of the upmarket residential area of Nueva Andalucia, is a short drive from Marbella town centre and glitzy Puerto Banus and is a popular day trip destination for local schools.