'SPOILED ROTTEN' |
Dublin plumber who agreed to hold cocaine and money to pay off drug debt is jailed
Luke Byrne (25) told gardai after his arrest that a €350 debt he built up from using drugs was increased to €2,500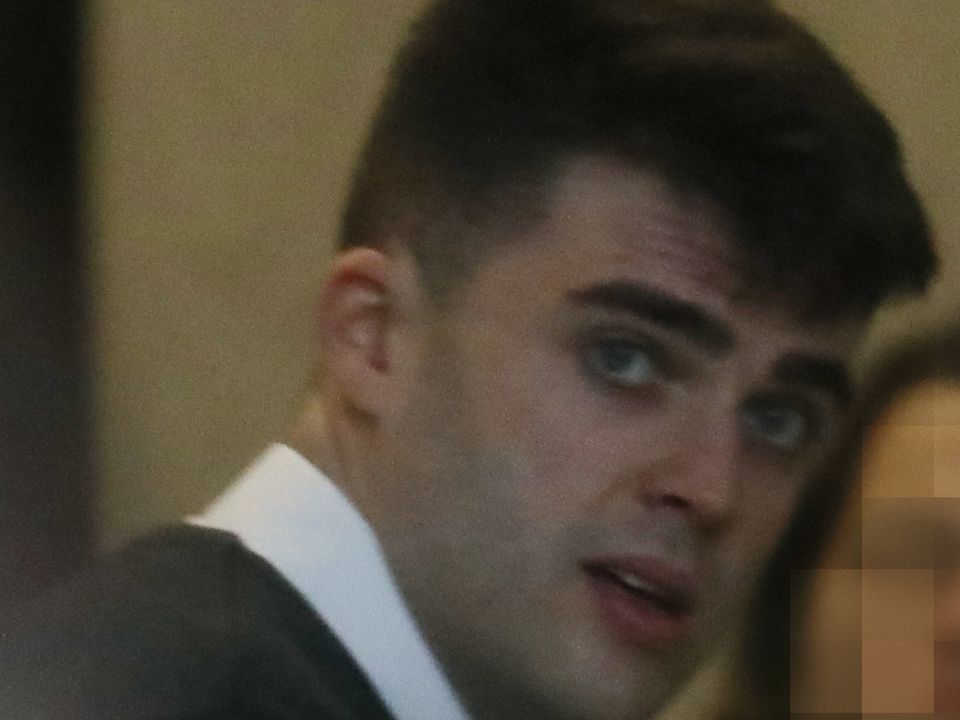 Fri 17 Feb 2023 at 14:32
A plumber with no previous criminal record who agreed to hold cocaine and drug money to pay off a drug debt has been jailed for over two years.
Luke Byrne (25) told gardai after his arrest that a €350 debt he built up from using drugs was increased to €2,500. Byrne said he was then forced to hold cocaine with an estimated value of €54,000 and €52,100 in cash in his family home in Santry, Dublin.
Dublin Circuit Criminal Court heard that Byrne came from a very good family who had "spoiled him rotten" and that he felt he had brought shame to their door.
Byrne of Shanowen Drive, Santry, pleaded guilty to possession of cocaine for sale or supply where the drugs had a market value of €13,000 or more. The offence comes with a mandatory sentence of ten years imprisonment, which a judge can depart from in exceptional circumstances.
Byrne also admitted possession of the proceeds of crime. Both the drugs and cash were found in his bedroom in the home where he lived with his parents.
During the search on March 24, 2022, gardai also found some cannabis and drug dealing paraphernalia include weighing scales and cling film rolls.
Judge Martin Nolan imposed a prison term of 27 months for each offence, to run concurrently. He said he could depart from the mandatory ten-year sentence because of the guilty plea, Byrne's cooperation with gardai and his admissions and his lack of any other convictions.
Garda Sergeant Patrick Nally told the court that gardai were acting on clear, confidential information that the defendant was in possession of drugs and would be conducting a "handover" on the date in question.
A surveillance operation identified Byrne's van, and the gardai stopped the van and searched it. They found a container with white powder, which later turned out to be Benzocaine, an anaesthetic drug used to bulk up cocaine.
A follow up search of the family home found the cocaine and cash. Gardai initially estimated the street value of the cocaine to be €120,000, and when they put this to Byrne, he told them, "it's not that much".
The cocaine was later correctly found to weigh 780g with an estimated street value of approximately €54,000. The garda witness told the court that Byrne showed no obvious signs of wealth or living beyond his means.
David Staunton BL, defending, said that Byrne's parents expressed shock and horror when they realised what Byrne was involved with, and they wanted to assist gardai in any way they could.
The garda accepted fully that Byrne had built up a drug debt, and Judge Martin Nolan said he also accepted this as true.
Mr Staunton said that his client knows he has brought shame on his family. When gardai put it to Byrne that he had "a lovely family" and why he had not gone to them, he told gardai he didn't want to disappoint them.
Counsel said his client had doting parents, and in his own words, "he was spoiled rotten". Mr Staunton handed in references from family and people involved in local sporting group and he said many of them were of the same view that his client was the last person they expected to end up in court.
At the sentencing hearing on Thursday afternoon, Judge Nolan said that the sentences imposed by him were subject to review from higher courts. He said that the chief direction from the Court of Appeal in relation to drug dealing offending was that it must be an exemplary case with exceptional circumstances to merit a non-custodial sentence.
He said that defence counsel Mr Staunton had done his best to identify this case as an exceptional case but "to this court's eyes, it is a very normal case".
He said this court deals with many cases where offenders have no previous convictions and who, by reason of their own drug use, they create obligations to others.
"That is a story given to courts all the time," he said, adding that he accepted it and was not taking a cynical or sceptical view.
But he said this did not make it exceptional and that the offender created his own problems by taking these drugs and dealing with "unsavoury third parties."
He said it was a serious offence which must be marked with a custodial term. He said the headline sentence before mitigating factors were applied, would be six years.