The only way to win World War III is to prevent it.

Dwight D. Eisenhower

Every gun that is made, every warship launched, every rocket fired signifies in the final sense, a theft from those who hunger and are not fed, those who are cold and are not clothed.  This world in arms is not spending money alone.  It is spending the sweat of its laborers, the genius of its scientists, the hopes of its children.   This is not a way of life at all in any true sense.  Under the clouds of war, it is humanity hanging on a cross of iron.

Dwight D. Eisenhower

==============
19th February 2023
this is absolutely brilliant, spot-on and true. If you read one article today, read Bill's article on why it is IMPERATIVE the West do everything we can to help Ukraine win
mailplus.co.uk If Putin wins in Ukraine, he will point his nuclear missiles at London… and laugh as we decide…

20th February 2023
at Munich conf.:
"Dictatorships are based on mythes, the Putin's myth is WW2… The West is also responsible for this myth by not admitting that Stalin is responsible for the WW2 as Hitler." So right! Victor Suvorov struggled to publish Icebreaker book in the West…
===============

19th February 2023
"Gen. Cavoli [Supreme Allied Commander Europe] told the lawmakers the U.S. and its allies should send the most advanced weapons they can part with to Ukraine. That included advanced aircraft, drones and missiles such as the Army Tactical Missile System."
politico.com F-16s, longer-range missiles could help Ukraine beat Russia, U.S. general privately tells lawmakers Gen. Christopher Cavoli's comments go further than other administration officials. =============
20th February 2023
Bombshell audio recording indicates Prigozhin is unable to solve any issues with ammunition for Wagner. This morning, Prigozhin's mouthpiece channel posted a 7-minute recording of him saying that he is forced to "apologise and obey" to get ammunition.
===================
Biden was spotted running in Kyiv this morning.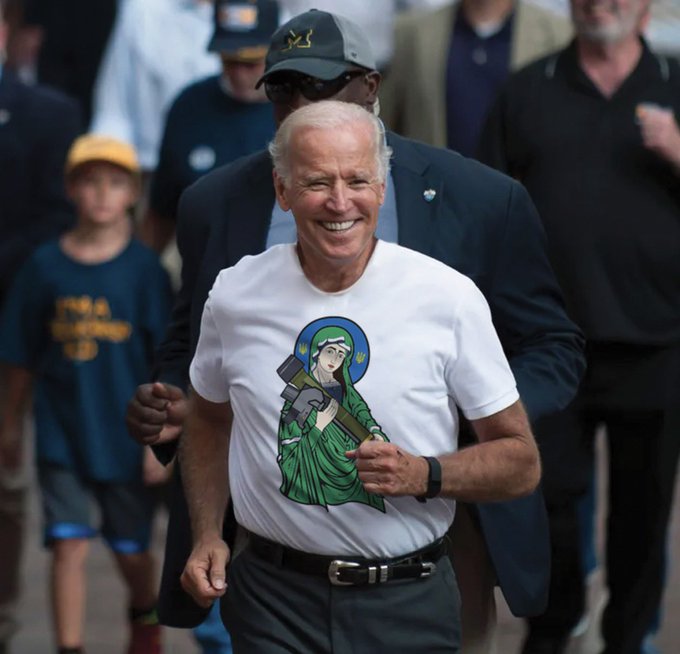 20th February 2023
"Together (with partner countries) we have commited nearly 700 tanks, thousands of armored vehicles, 1000 artillery systems, more than 2 million rounds of artillery ammunition, more than 50 advanced missile systems and air defense systems," Biden said.
=================
20th February 2023
Japanese Prime Minister Fumio Kishida said in his speech at a symposium in Tokyo that Japan will provide $5.5 billion in additional financial aid for the reconstruction of Ukrainian infrastructure, destroyed by Russia.
Japan to invite Ukraine president to G-7 online summit Feb. 24: PM
Japanese Prime Minister Fumio Kishida says that he will invite Ukrainian President Volodymyr Zelenskyy to a Group of Seven online
=============
Ukrainian Community in Ireland Retweeted

Ukrainian Community in Ireland
Event marking 1 year of Russian full-scale invasion of Ukraine in Longford
https://facebook.com/events/s/justice-for-ukraine/927604028597365/
Ukrainian Community in Ireland Retweeted

20th February 2023

On Heavenly Hundred Heroes Day we honour courageous Ukrainians who gave their lives defending our freedom during the Revolution of Dignity nine years ago. Our opportunity to live in a free country is due to their sacrifice. We have defended our freedom and will never abandon it.
============
Ukrainian Community in Ireland Retweeted

19th February 2023
This Friday you can show your solidarity with Ukraine. Ukrainian people in Cork are organizing event to mark one year since the start of the war. We are going to be be there to support peace and their fight for freedom! Слава Україні!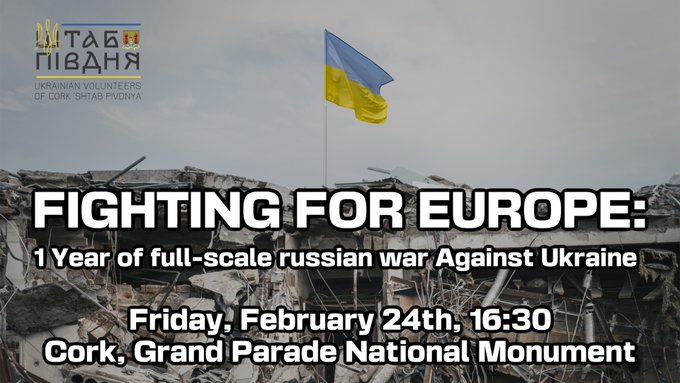 20th February 2023

Ukraine government organization
for
Our will to resist and our morale haven't faltered. We're ready for an offensive by the russians and we're preparing a counter-offensive. Our key goal in this war is to win by freeing all occupied territories. More –
forbes.com Ukraine's Defense Minister: Ukraine Is On Track To Win The War Against Russia, With The Partner's… In an exclusive interview with FORBES, Ukraine's Minister of Defense, Oleksii Reznikov, looks back at the past year and shares insights on the current state and direction of the war.
20th February 2023
US + Ukraine = unconquerable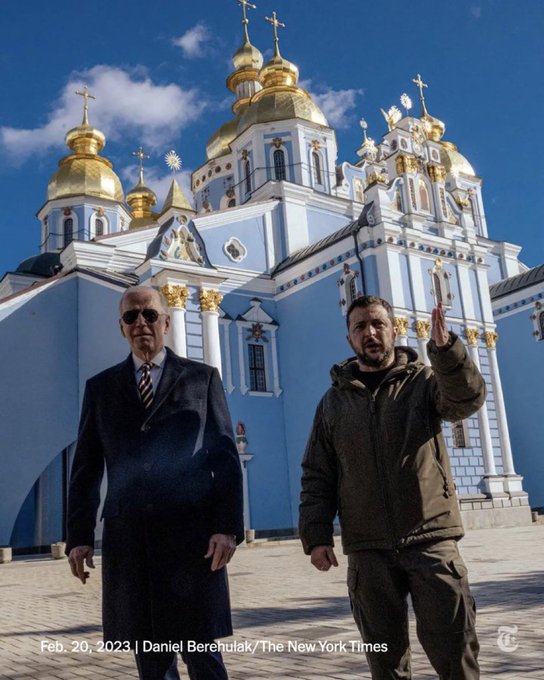 =============
·
The significance of
visit to Kyiv today is huge. The last time the US presidents visited Ukraine was in 2008. Biden's presence is a massive show of the US support to Ukraine. First photos show him paying respects at the Wall of remembrance of soldiers killed by Russia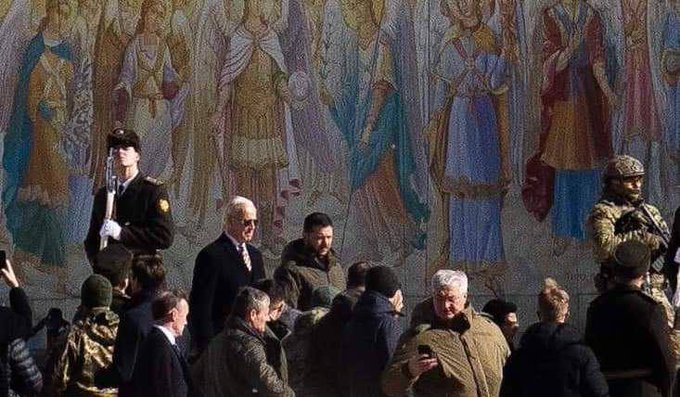 ==============

·
20th February 2022
"Joseph Biden, welcome to Kyiv! Your visit is an extremely important sign of support for all Ukrainians. " – The official channel of the President of Ukraine Volodymyr Zelenskiy
https://t.me/V_Zelenskiy_official/5182
===========

Black cat for good luck. Glory to Ukraine and it's Soldiers #Ukraine

=============

19th February 2023
BREAKING: The Navalny film wins a BAFTA for best documentary. Very good news that goes far above anything to do with filmmaking. Navalny's fate at the hands of Putin needs to be known far and wide for his life to be saved
Quote Tweet
BAFTA
@BAFTA
19th February 2023
The award for Documentary goes to Navalny @navalnydoc @dogwoof #EEBAFTAs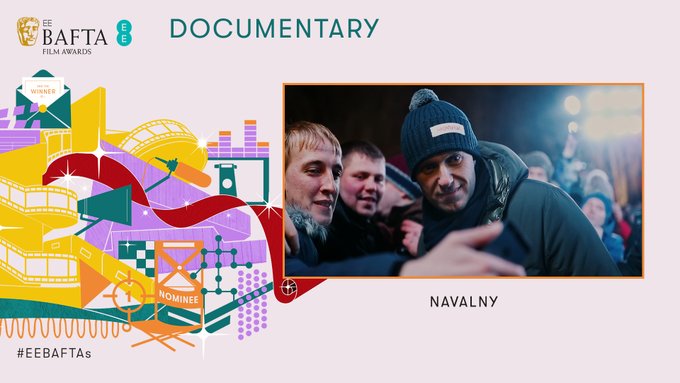 =============

19th February 2023
If China starts supplying military aid to Russia, the scale of Ukrainian bloodshed will be unimaginable. The Chinese economy is extremely dependent on the West. We should make them pay if they follow this treacherous path.
Quote Tweet

NEXTA
@nexta_tv
19th February 2023
#China considers providing ammunition and weapons to #Russia According to the U.S. Secretary of State Antony Blinken, the Chinese authorities are considering supplying ammunition and weapons to Russia for use in the war against #Ukraine.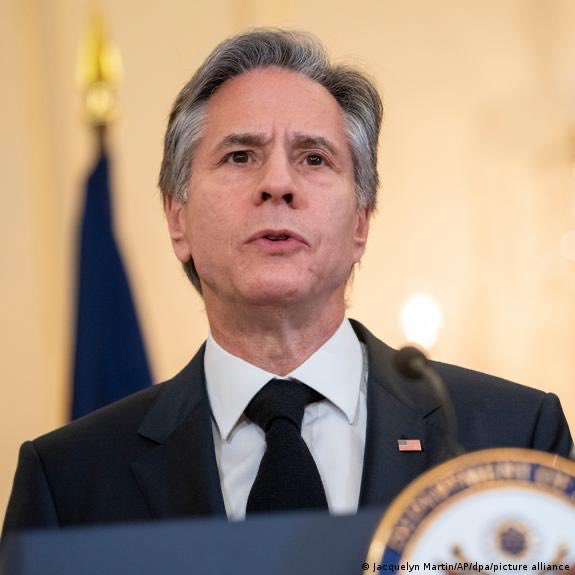 =============
A British embassy security guard has been jailed for more than 13 years for spying for Russia. He copied secret documents he found at the embassy, including a letter to the then PM, Boris Johnson. He also leaked details of staff involved in defence work.
https://theguardian.com/world/2023/feb/17/british-guard-david-smith-jailed-13-years-spying-for-russia-at-uk-embassy-in-berlin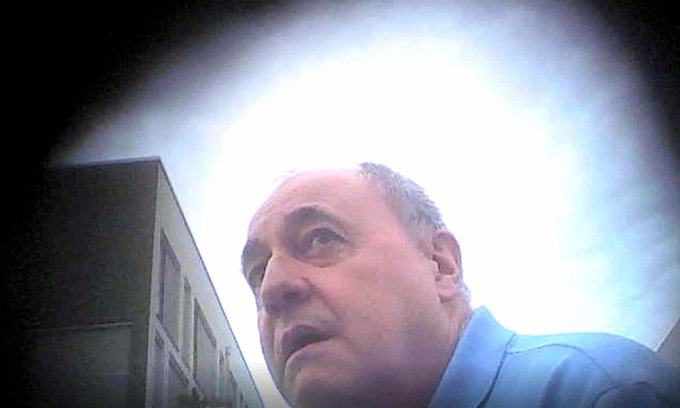 Good Night #UkraineRussianWar

==============
19th February 2023
My interview to
at #MSC2023: There cannot be any relations as usual with a pariah state that hasn't given up the imperialistic goals. If we don't learn this lesson and don't prosecute the crimes of aggression, the war crimes will just continue.
apnews.com Estonian leader: Russia must be held accountable after war Munich (AP) — Estonia's prime minister on Sunday insisted that once the war in Ukraine ends, Russia must be brought t
19th February 2023
As Russia appears to mount a spring offensive, and as Kyiv awaits Western weaponry, which side has the battlefield advantage in Ukraine? Filling in as GPS host today,
spoke with two close observers of the war,
and
============

19th February 2023
Rather than pressing for the Kremlin to end the war by withdrawing from Ukraine, Hungarian Prime Minister Viktor Orban blames the European Union (!) for prolonging the war. He would rather have Putin install an autocrat like Orban in Kyiv.
https://apnews.com/article/russia-ukraine-politics-government-european-union-viktor-orban-a404e437593bddf9b0e8b23482f2872e