Calls for AIB to address committee over write-down
Updated / Sunday, 19 Feb 2023 15:14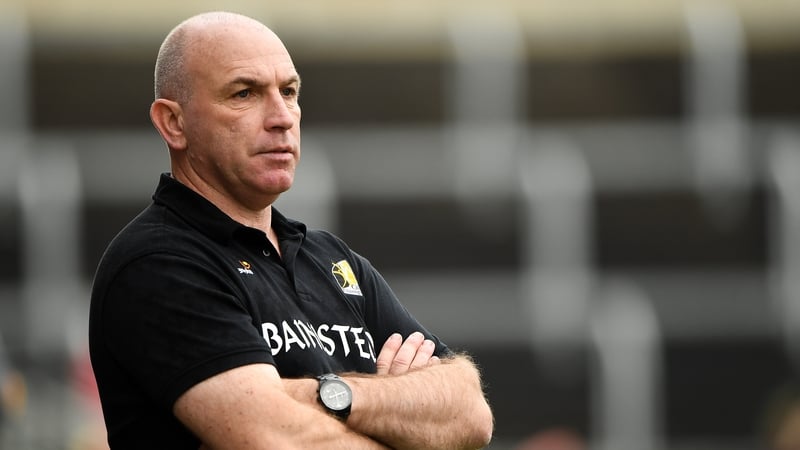 There have been further calls from politicians for Allied Irish Banks to appear before the Oireachtas Finance Committee to answer questions on the write-down of a debt of just under €9.5m for former Kilkenny hurler DJ Carey.
Mr Carey secured a settlement with AIB Bank in 2017 through which a debt of over €9.5m was written down to €60,000.
AIB is still majority State-owned.
Speaking on RTÉ's The Week in Politics, Fianna Fail TD Dara Calleary said he believes that AIB should appear before the finance committee to explain the full context of the "jawdropping" settlement agreed with Mr Carey.
"They need to outline the details of this," he said.
He said he was contacted by many people yesterday who have not "had access to this type of settlement," adding "We need to see that information."
He said the committee is the "appropriate forum" for AIB to come in and explain how that agreement was reached.
Social Democrats TD Cian O'Callaghan echoed the call for AIB to "explain themselves" and give "some sort of accountability and information".
He said it is "very galling" for people if they are pursued for much smaller amounts of money and put through real rigour by banks and institutions and then see settlements of this sort.
He said it is very hard for people to understand "such disparity".
Sinn Féin's Claire Kerrane said the question is how the bank could allow "such a writedown of millions of euro and at the same time hound ordinary people" when it comes to money owed to the bank.
"It is a real kick in the teeth to an awful lot of borrowers out there that haven't had that same treatment and wouldn't dream of having that kind of treatment from a bank in Ireland today."
Speaking to RTÉ News yesterday, Minister of State Neal Richmond described the scale of the write-down as "extremely worrying".
Social Democrats TD Jennifer Whitmore also called for the bank to be questioned, saying there needed to be transparency as to why the deal was done.