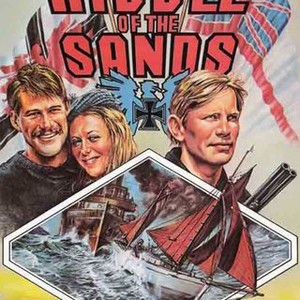 Suspect in four murders and central to the violence that ravaged Drogheda – the life and crimes of Cornelius Price
February 20 2023 06:31 PM
---
Deceased gangster Cornelius Price attempted to set himself up as a "mediator" in criminal disputes in England, as well as a "referee" in bare knuckle boxing contests after he fled Ireland .
Price, who was directly linked to up to four murders in Ireland, fled his compound in Gormanston, Co Meath, in the aftermath of the murder of Keane Mulready-Woods in January, 2020.

Cornelius Price: Family of man killed in 2015 in fresh appeal in the wake of criminal's death
• 7h ago
THE FATHER AND mother of an alleged murder victim of gangster Cornelius Price have appealed for anyone with information about where their son is buried to come forward.
Joe and Nell Maghan's son Willie was allegedly murdered along with his girlfriend Ana Varslavane in April 2015.
Their bodies were never found but Price had taunted the Maughan family about the killing and took the location of where the couple are buried to his grave.
Price, 41, who gardaí believe was one of the leaders of a group involved in the Drogheda feud died at the weekend in a Welsh hospital after a long illness.
Sources have said that Willie Maughan and Ana Varslavne were tortured and murdered as a group of people watched on. It's understood that Price was paranoid that his victims would pass information to the gardaí.
On 14 April, 2015 the Maughan family received a phone call in which Ana could be heard pleading for help.
In another killing, he was suspected of murdering Benny Whitehouse in November, 2014 – this was related to a dispute over the sale and supply of drugs in County Louth and the general north-east of the country.
It was this murder that may have been the cause of Willie Maughan and Ana Varslavne's killings as it is believed they knew details about the Whitehouse shooting.
Gardaí have searched several locations including a lake and a quarry near Price's Gormanstown halting site.
Joe and Nell Maughan have spoken to The Journal about their anger towards Cornelius Price and they have pleaded with people who know what happened to come forward.
"I genuinely hope and pray that someone will say something now but we will leave that in God's hands.
"Hopefully someone might see it in their heart before they go to their grave to speak up – not like him because he took it to his grave. Hopefully someone might talk and say where they are," Joe said.
Maughan said that his family had heard of Price's illness and they were surprised that his death came so quickly.
He believes that now that Price has died there may be some hope that someone will come forward with the answer.
"I would just say to people that they might find it in their hearts, in their conscience to come forward and say something. They don't have to go to the guards with the information they can come to us.
"We are praying that they will come forward," he said.
Nell, Willie Maughan's mother, said that she was glad to hear of the death of Price because "he won't put another family through what we have been through".
"He thought he was untouchable but he wasn't untouchable to God," she said. 
Cornelius Price.
Drogheda
Price was being treated for a medical condition that caused swelling in the brain – he was diagnosed in 2021.
His involvement in the Drogheda feud saw him identified by gardaí as one of the main players in the violence erupting in the town also centred around the drugs trade.
Four people have been killed in that bloodletting including teenager Keane Mulready Woods. Well-known hitman Robbie Lawlor was chief suspect while a number of men have been sentenced for their part in the killing.
The feud was one of the most dangerous in recent years with at least four murders and a catalogue of criminal damage incidents, shootings and assaults spanning locations from North County Dublin into the town of Drogheda.
It necessitated a massive garda crackdown with Operation Stratus launched in 2018 arresting more than 100 people from both sides.
Arguably the murder of Lawlor in Belfast was a defining moment in that gangland dispute with Price releasing a video on social media showing him toasting the murder of the Dublin hitman.
Price was due to stand trial on various charges in the UK, including kidnapping and blackmail, but was deemed to be too ill to go to court.