Before you watch Putin's 90+ minute speech; think about yesterday and the interview by Frontline of Professor Timothy Snyder, Professor of History at Yale University.
This article goes back to 2016 … Meddling. Cambridge Analytica…Facebook…Brexit destabilised…Trump social media antics…KGB spy world and gathering data…Prigozhin Concord.

What we need to know from recent history that is most relevant today in the war of invasion by Russian Federation into Ukraine.

https://www.theguardian.com/news/2018/mar/17/cambridge-analytica-facebook-influence-us-election
==============
Putin's state-of-the-nation speech: What exactly did he say?
President Putin blames the West and Ukraine for the war he ordered a year ago.
Published On 21 Feb 202321 Feb 2023
Russia's President Vladimir Putin has delivered a state-of-the-nation speech in the Russian capital, Moscow, assessing the invasion of Ukraine he ordered a year ago.
Here are highlights from his address delivered on Tuesday to members of both houses of parliament, military commanders, and soldiers:
================
Watch this: War of invasion aimed at obliteration of Ukraine in real time…no computer game. It is removal of human beings but captured by camera. Hideous war caused by Putin. Be warned links are stark reality

21st February 2023
The drone recorded the shelling of the occupiers from the #Wagner units with the fire of the #Ukrainian BMP-2 on the outskirts of #Bakhmut #RussiaUkraineWar

============
21st February 2023
Everyone is waiting for Putin, and Mr. Dmytro Medvedev is already drunk and asleep. Russian elite.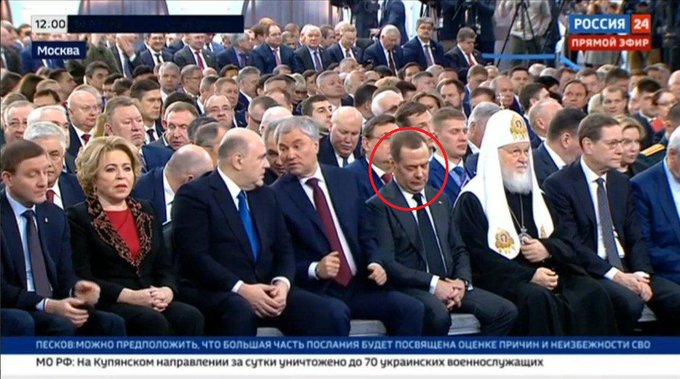 21st February 2023
Attacking Shoigu and Gerasimov comes with a price, evidently.
jpost.com Wagner founder: Russia denying ammunition to its own mercenaries The founder of the Russian military group is reportedly furious that the Kremlin isn't properly supplying his troops.
===============

Years of western sanctions have barely made a dent in Russian mercenary leader Yevgeny Prigozhin's business empire, which spans across oil, gas, diamond and gold extraction
ft.com Wagner leader generated $250mn from sanctioned empire Yevgeny Prigozhin's natural resources interests outside Russia barely hit by years of western sanctions
20th February 2023
"I want to live" project publishes an intercepted call of Wagner mercenaries openly ordering the killing of another commander. For Prigozhin's mercenaries, there are no options to retreat, change an unfavorable position, or pull back – this is punishable through execution.
==========
21st February 2023
#usa #Biden #Poland #UkraineWar #StopRussiaNOW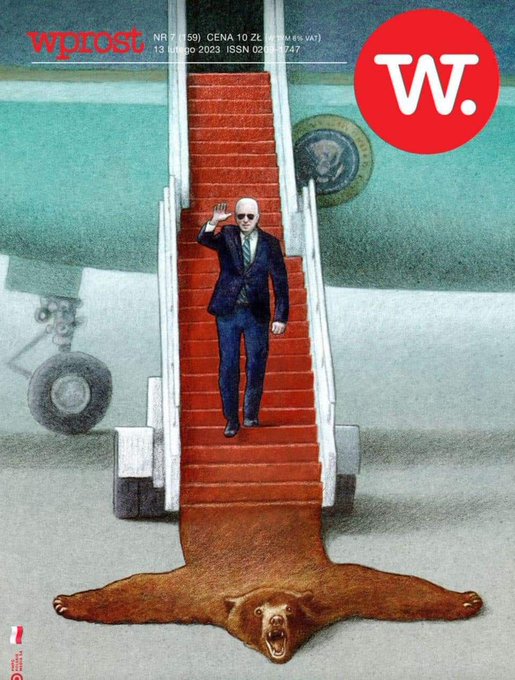 =============
Yet another #Putin speech. Yet another nothingburger. Good for insomnia though. #StandWithUkraine #putinaddress

==============
And it's not hard to find Putin's bodyguards lurking behind the conveniently placed screen – watching the supposedly loyal Russian audience not Putin.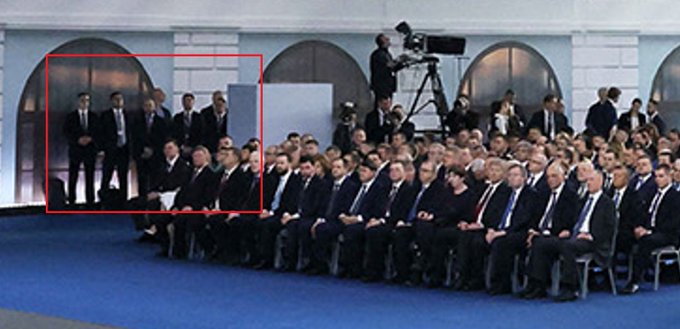 Glasnost Gone
@GlasnostGone
21st February 2023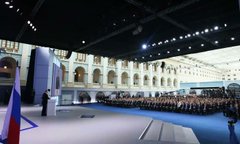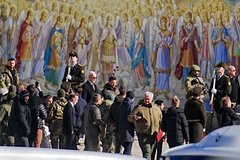 Nothing says I'm terrified Russians will assassinate me, like Putin having his massed sycophant audience positioned half a mile away from him – and his bodyguards lurking behind the large screen ready to jump out & save him. Contrast this to Biden &
==============

More nonsense from #Putin's speech: – Western elites have become a symbol of unprincipled lies – The West offers the idea of a gender-neutral God. Forgive them, Lord, they know not what they do – Pedophilia is becoming the norm in the West,priests approve same-sex marriages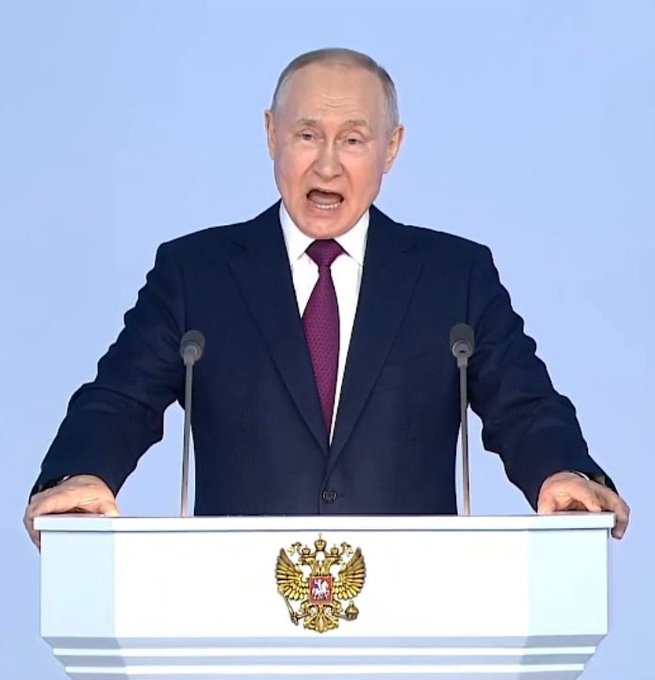 21st February 2023
You know when you wake up suddenly cos you think you're falling to your death? These guys gonna feel that.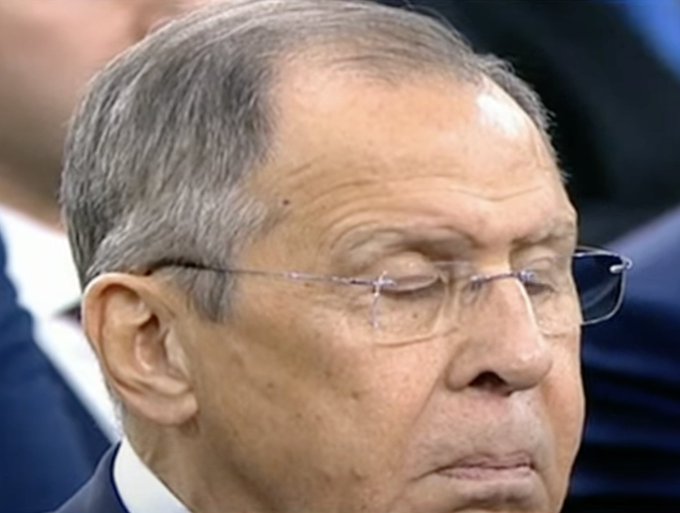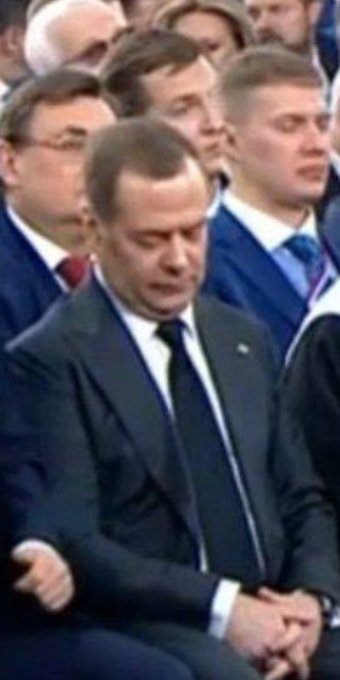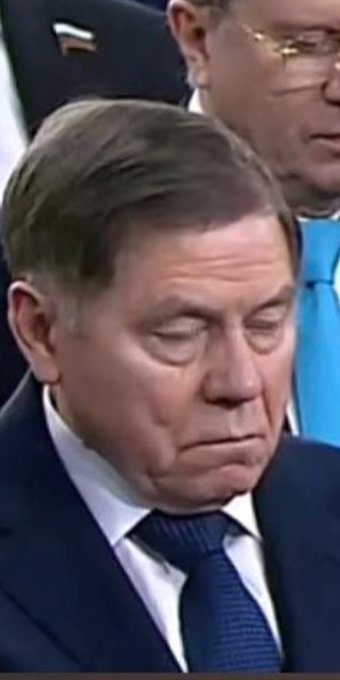 21st February 2023
US President Biden arrived in Warsaw, where he will meet with Poland's President Duda. Later, Biden will deliver a speech on the eve of the anniversary of the Russian invasion of Ukraine. Video: Twitter/Kancellaria Prezydenta
=============

21st February 2023
No wonder Lukashenko looks nervous these days. Mind you, with Russia's army gradually being destroyed in Ukraine, he has less reason to fear an armed Anschluss.
Quote Tweet
NOËL 
@NOELreports
·21st February 2023
In leaked documents of the Russian General Staff, there was a plan for the gradual absorption of Belarus by 2030. The plan envisaged a gradual change in Belarusian laws to Russian ones, an increasing synchronization of foreign policy with Russian policy. https://dossier-center.appspot.com/union-br/
=============

The regime of Alexander Lukashenko in Belarus has introduced the death penalty for treason against Lukashenko's state. It applies to civil servants and military personnel. More news here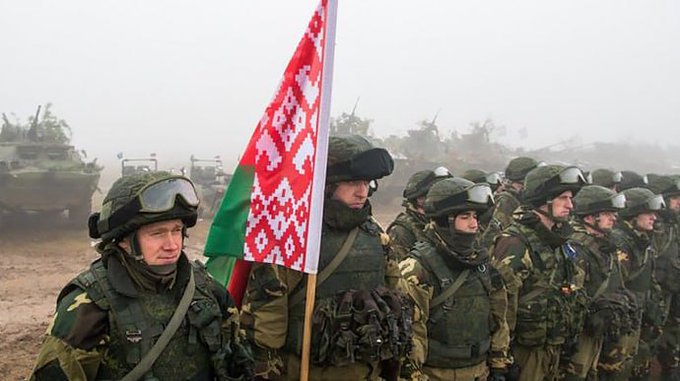 21st February 2023
The battle for #Bakhmut, in Eastern #Ukraine – President Zelensky says it will be defended but not at any price. With
@N_sosyntska
.
===========
21st February 2023
A previously unreported Kremlin strategy document allegedly lays out in detail Russia's plans to annex neighboring Belarus by 2030, Yahoo News reported.
Leaked Document Outlines Russia's 2030 Belarus 'Annexation' Strategy – Report
A previously unreported Kremlin strategy document purports to lay out in detail Russia's plans to absorb neighboring Belarus by 2030,


21st February 2023
In a speech blaming the West for Russia's invasion of Ukraine, Putin accused the United States of testing new advanced nuclear weapons and NATO of openly seeking to attack Russia's nuclear facilities.
Putin Suspends Russia's Participation in Key Nuclear Pact With U.S.
President Vladimir Putin said Tuesday that Russia was suspending participation in New START, its last nuclear arms reduction treaty with
===========

The message right across Russian state TV after Putin's address is absolutely clear (as voiced here by Alexander Artamonov): They're in this for the long haul and have no intention of giving up