============
24th February 2023
A new world order in the making.
============
For 365 days, #Ukraine has grown from a small sprout under a train into a mighty tree on which a nazist #Russian armored train will soon derail #UkraineWillWin

==============


United States government official
Russia chose this war, and the world is responding to hold Russia accountable for the atrocities it is committing in Ukraine. We want this war to end as quickly as possible – with a just peace that respect Ukraine's sovereignty and territorial integrity.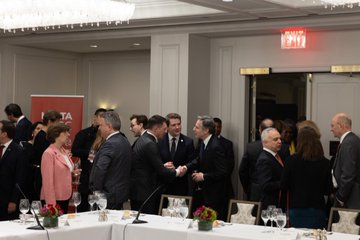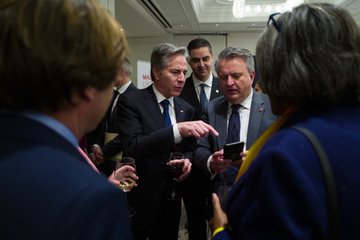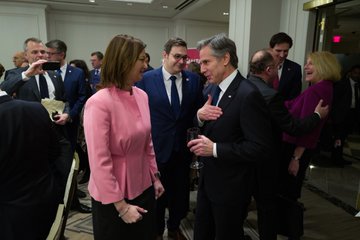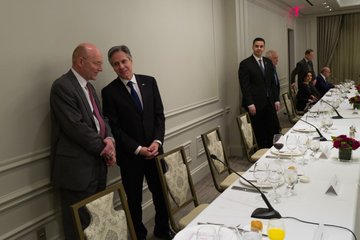 24/02/2023 Anniversary of the full-scale invasion! We remember all those who gave their lives for our freedom and peaceful sleep! heroes do not die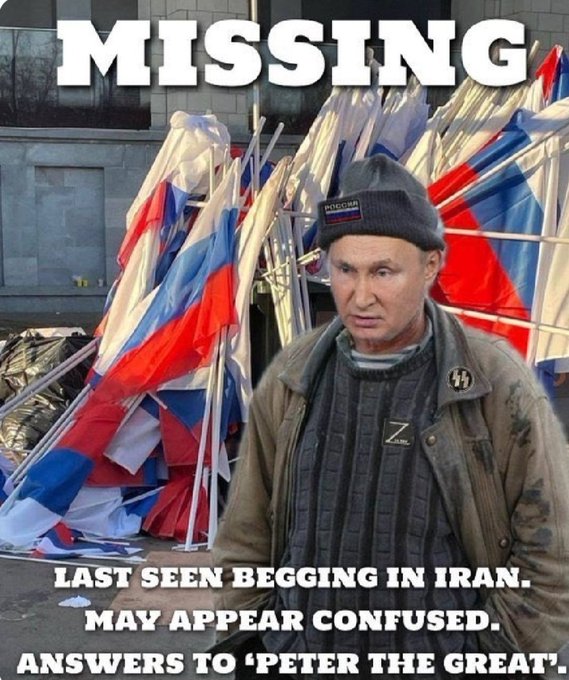 =============

#Moscow flees abroad. A huge queue was observed yesterday at Moscow's Sheremetyevo airport. This is the aftermath of the hurdles about the next mobilization. #Russian

============
Ukraine's second-largest city, Kharkiv, saw some of the heaviest fighting in the early months of the war. The Ukrainians took it back in a counter-offensive last fall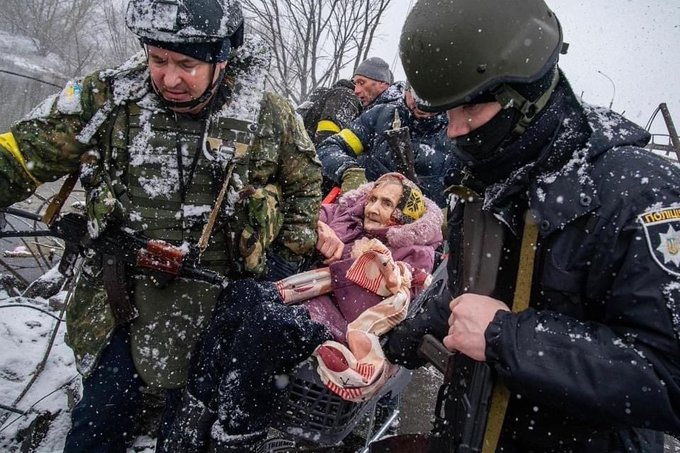 ==============
Ukrainian President Volodymyr Zelensky speaks to the media in Bucha, where Russian troops reportedly executed hundreds of Ukrainian civilians Russian atrocities in Bucha underscore the Kremlin's war crimes in Ukraine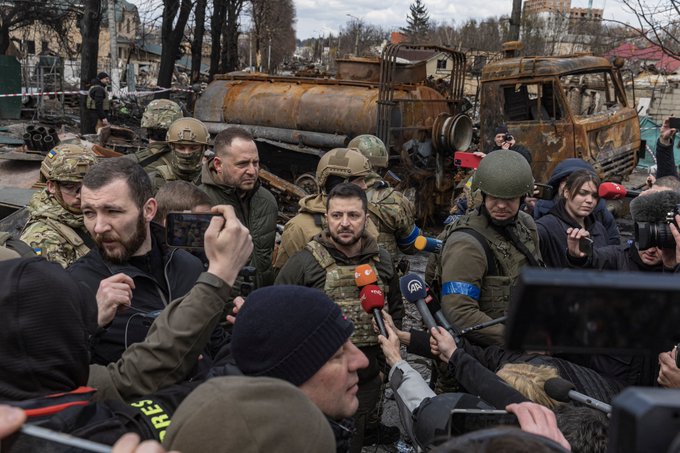 ============
https://www.euronews.com/video/2023/02/23/ukraine-war-analysts-fear-russia-aims-to-escalate-the-conflict-in-bid-to-capture-eastern-h
============
https://www.euronews.com/video/2023/02/23/swedens-security-police-say-russia-is-single-biggest-threat-to-country
============

23rd February 2023

141 countries called for the restoration of Ukraine's sovereignty and territorial integrity. One year on, the international community stands strong with Ukraine. The call is clear: Russia must end its war of aggression.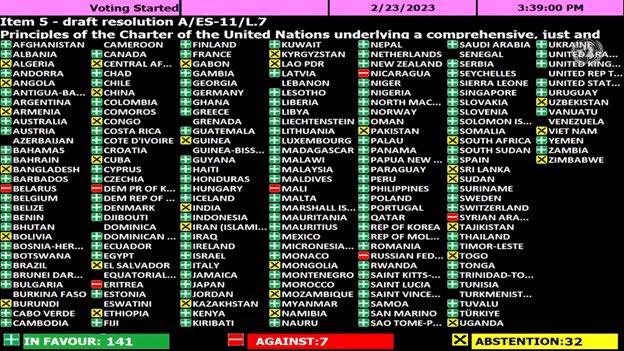 23rd February 2023

I am grateful to all the countries that endorsed the crucial
General Assembly resolution "Principles of the Charter of the United Nations that underline the comprehensive, just and lasting peace in Ukraine". 1/2
===========
The Russian occupiers lost 970 soldiers over the past day, and 146,820 invaders had been killed since the beginning of the full-scale aggression. Source: General Staff of the Armed Forces of Ukraine
23rd February 2023

Russia government organization
#Nebenzia: Against the backdrop of steps aimed at "cancellation of Russia", its culture, arts, sports, we're developing a rather unambiguous image of our #Europe|an neighbors. And what we see makes us want to shut the door or maybe board it up until this Russophobic mayhem's over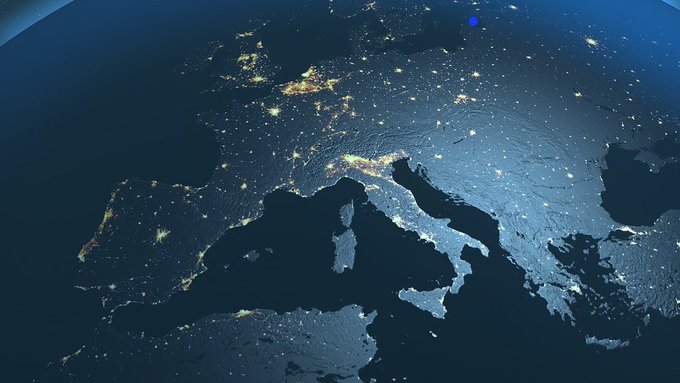 ·
According to
Russia's state-run media outlets are now banned from mentioning Evgeny Prigozhin unless absolutely necessary, and the Putin admin has prepared a smear campaign — "buckets of shit" — against Prigozhin but is holding off for now.
meduza.io Prigozhin hits a nerve Journalists at Kremlin-run news outlets have reportedly been banned from… Evgeny Prigozhin, the ex-convict who founded Russia's now-infamous Wagner Group back in 2014, spent much of the last week publicly

Chuck Pfarrer | Indications & Warnings |
WAGNER OUT? Yevgeny Prigozhin, head of the Wagner Group, is watching his career fade. UKR intel reports that the RU military is setting up a rival Private Military Contracting firm, Yastreb [Hawk]– an organization closely aligned with RU intelligence.
https://news.yahoo.com/russian-secret-services-set-private-103250419.html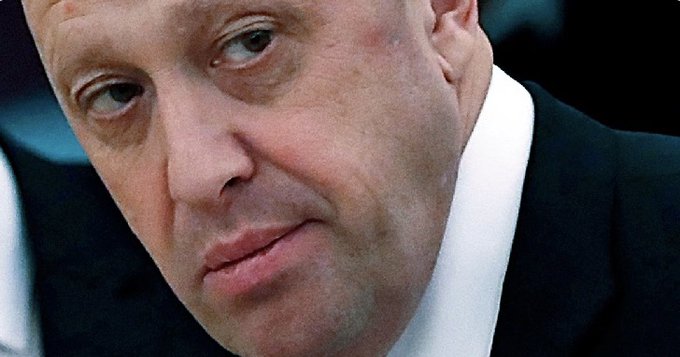 23rd February 2023
Margaret Hodge, Labour MP: "It is ridiculous that a Russian warlord [Prigozhin] avoided all suspicion of money laundering by simply using his elderly mother's gas bills," saying it was "outrageous" that a law firm [Discreet Law] took on such a client.
Russian warlord passed UK money laundering checks with mother's utility bill
Law firm relied on mum's gas invoice when scrutinising Wagner mercenary group boss Prigozhin as prospective client
=============
The Soviet Union was, by the 1970s and 1980s, relatively stable and predictable. Putin's Russia is much more volatile. Nuclear policy is really in the hands of one person, or a small group of people, instead of a huge party-state apparatus. The possibility of mistake is greater now.
Anne Applebaum