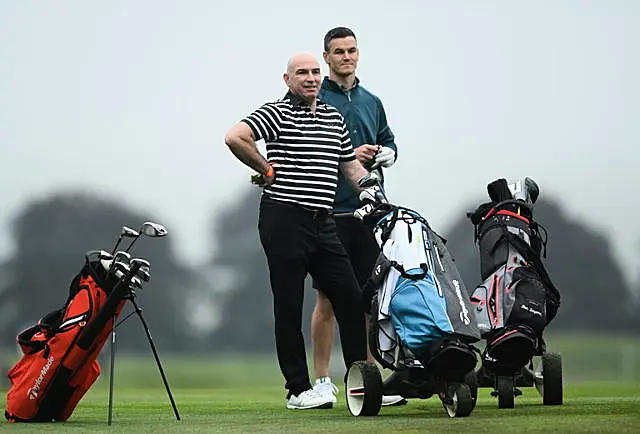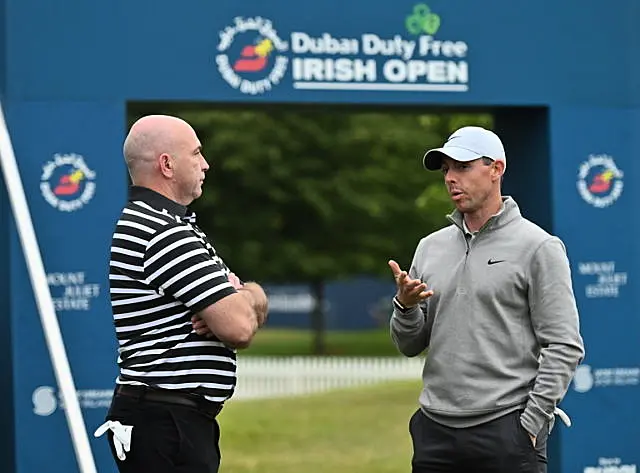 DAMIEN LANE
GAA star DJ Carey's head-scratching AIB debt deal left everyone with same question – & shows how Ireland really operates
Published: 7:00, 24 Feb 2023
I SHOULD have gotten into huge debt during the Boom.
That I didn't take any of the "free" money on offer remains a great regret to this day.
I thought myself wise steering clear of the giant pyramid scheme the banks had constructed thanks to a plentiful supply of cheap German credit.
While I lived within my means (I was brought up to only spend what's in your pocket), the rest of Ireland was barrelling up and down the slippery slide of hedonism; buying second and third homes, a new car every year, timeshares in yachts, golf club penthouses and foreign holiday villas in places like Bulgaria, Montenegro and southern Italy — most of which would never get built.
It was a time of mass hysteria, when Ireland went MAD.
And I didn't join in. There are a few like me who didn't.
We believe that modesty is the mark of civility, not a flash car or a giant faux-pillared mansion on a golf course.
Ah, but how I was so wrong. Modesty gets you nowhere. Being brash and bold does.
I don't possess a neck like a jockey's bs. If I did, I'd have smiled at the bank manager when he offered me €500,000 to buy a second house even though I could barely afford to pay the mortgage on my first, and said: "Why yes, my good sir."
I'd have said: "Why of course Mr Bank Manager" when he offered me a €20,000 loan to bring the family on a once-in-a-lifetime holiday around the world, no questions asked.
But I didn't. I sat on my hands and refused to join in the casino free-for-all. I held my nose. But I'm an idiot.
I'd have gotten all that money and it would have cost me next to nothing, because, in the end when the whole house of cards came crashing down, it wouldn't have been ME repaying the debt, but the GOVERNMENT.
It was the Irish State that stumped up for all the excess of the Celtic Tiger, bailing out the banks to the tune of €64BILLION after Lehman Brothers went belly up in 2008.
The banks, and those they allowed to accumulate so much wealth with so ­little means, got off largely scot-free.
PIGS MIGHT FLY
Their debts were wiped clean. In fact, the MORE debt you had, the MORE likely it was you'd get a complete debt write-off. It's what happens in Ireland.
It's how we roll. Especially if you're a high-flyer or famous but have difficulty with dough.
Charlie Haughey famously had a £1.1million debt with Allied Irish Bank "sorted" on the eve of him becoming Taoiseach in 1979.
If he'd been declared bankrupt, as was likely, he would have lost his Dail seat and he would never have taken the reins of power.
Ireland would have had a very different 1980s had that happened.
Let's not go there.
This week, it was initially reported former Kilkenny hurling star DJ Carey had a €9.5million debt with AIB reduced to €60,000 in 2017.
Who accumulates that much debt? And how do you get there? It's head-scratching stuff.
The news of the debt write-down was met with incredulity by most people.
And the same question sat on everyone's lips: Was DJ treated differently because he's a star?
AIB strongly defended the deal in a memo to staff, saying it has a robust process for debt resolution.
The Dail's Finance Committee has invited the bank's bosses to explain how they arrive at giving such generous write-downs. I'd love to know too.
If it were you or I, ordinary Joes, would we have secured such favourable terms? And pigs might fly.
It was subsequently revealed that AIB sold a number of DJ's golf resort ­properties at Mount Juliet and the K-Club, which reduced his €9.5million debt by around €1.7million.
Bully for them. DJ still walked away from a debt pile most of us can't comprehend.
And that sticks in the craw of many, especially those who are being hounded daily by the banks over more mundane debts, like the mortgage or the €5,000 car loan.
It seems it's one rule for the golden boys and girls and another for the rest of us mere mortals.
That's what most folk feel deep inside their bones about how this country really operates.