GUNSHOT WOUNDS |
Man shot in shoulder by off-duty garda jailed for assaulting officer during struggle
The judge found Darren Boyd and Shane Thomas guilty of attacking the officer and imposed five-month sentences for each accused.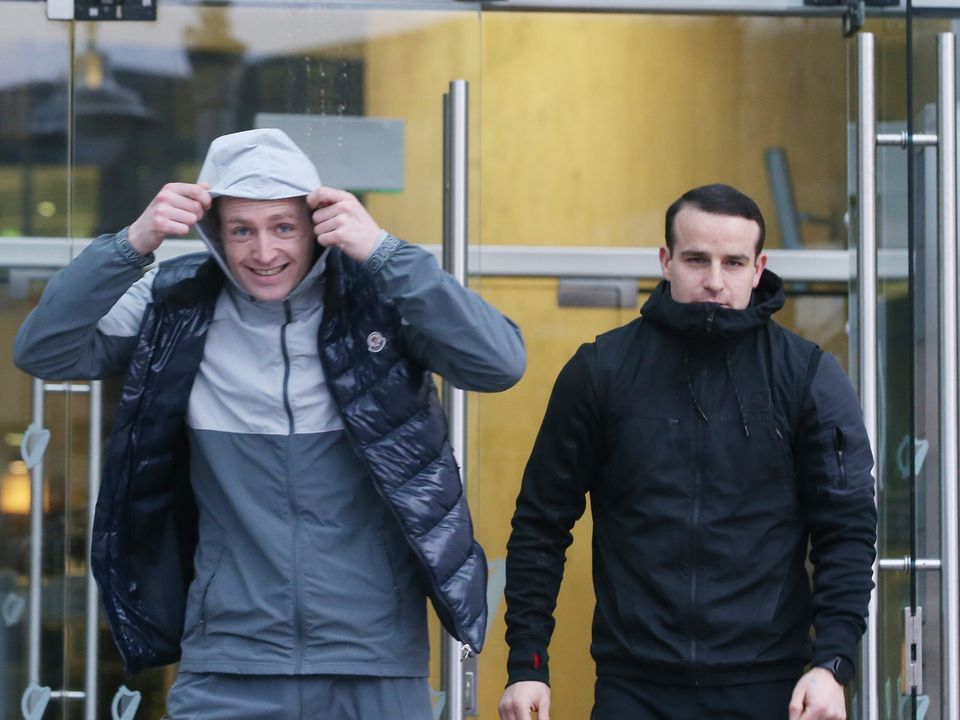 Today at 12:10
A Dublin man, who was shot in his shoulder during a struggle with an armed off-duty Special Detective Unit (SDU) garda, has been convicted of assaulting the officer and handed a prison sentence.
The incident occurred at Kingsland Parade and Portobello Road junction in South Dublin at approximately 2 am on August 23, 2017.
Darren Boyd, 29, Dingle Road Cabra, and Shane Thomas, 30, Glenties Drive, Finglas, Dublin, pleaded not guilty to assaulting Garda Sergeant Colm Finnerty under section two of the Non-Fatal Offences Against the Person Act, which carries a six-month jail sentence.
Thomas was shot in the back of his left shoulder during the incident.
Following a hearing at Dublin District Court, Judge John Hughes found them guilty of attacking the officer and imposed five-month sentences for each accused.
Thomas was cleared of a charge for unlawful possession of cocaine in a bag allegedly discovered falling from his bed when he was rushed to St James's Hospital.
Dad-of-one Thomas had 46 criminal convictions, including one for violent disorder, and driving offences, but none since 2018.
The court heard he still has post-traumatic stress disorder and nightmares since the incident.
Construction worker Boyd had 44 prior convictions, including drug possession, criminal damage and production of a weapon during a fight.
The father of one had addiction and mental health issues when he was younger but had tackled them and got work as a builder's labourer, the court head in pleas for leniency.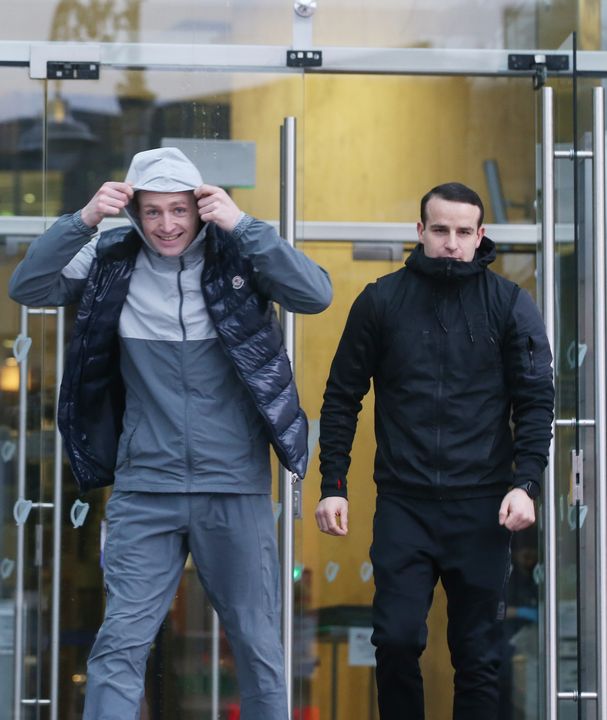 In evidence, Sergeant Finnerty told the court he had finished a 13-hour shift and left work in plain clothes to drive home in his private car.
He had already been aware of an armed robbery at the Conrad Hotel in the city and noticed a Toyota Yaris with three occupants at Kevin Street.
The car had driven on the wrong side of the street.
Suspecting it could have been involved in the robbery and that the occupants could be armed, he called garda command and control as he followed the Toyota in his Mini.
He gave his information to the dispatcher to pass on to other units.
He followed the Toyota and noticed its driver was looking in its rear view mirror.
He said it pulled in at Portobello Road, and he parked a distance away and rang the dispatcher again.
He said he assessed and did a tactical analysis of the situation.
The defendants and a female got out of the Toyota and began walking in his direction.
Cross-examined by defence barristers Oisin Clarke and Eoghan Weldon, he agreed there was an element of fear, and he thought he would be a "sitting duck" in his car.
Sergeant Finnerty said he got out of his car but realised he was silhouetted by street lighting, presenting him as a target, so he moved closer to a tree.
He testified that he identified himself as a garda while holding his official ID and told them, "armed gardai, show me your hands" twice or three times.
He removed his official firearm from his holster and held it in the "low ready position" in his right hand.
He was asked for his badge number and claimed Thomas then "lunged" at him and grabbed his left arm.
He said he moved his gun to the "high ready", pointing up; however, his finger was not on the trigger.
The court heard that he fended off Thomas, who wrestled with him and still had his left arm.
The officer said the weapon did not have a safety catch but required 14 and a half pounds of pressure to pull the trigger, a feature to prevent it from going off accidentally or negligently.
Sergeant Finnerty alleged that during the struggle with Thomas, the co-defendant Boyd somehow pulled down the firearm and was responsible for the gun being discharged.
The dispatcher was still on the phone, and a recording of the call was played during the hearing.
A witness filmed the scene as they were on the ground after the shooting but did not see it happen.
Boyd, in his testimony, told the court that he did not know Sergent Finnerty was a garda and that he and his friend stood turned away with their hands behind their heads.
He alleged Thomas was kicked, leaned forward, and shot for no reason. Boyd rejected the evidence that he had been struggling with the officer when the shot was fired.
He also denied that one had earlier referred to the officer as copper.
Cross-examined by State solicitor Michael Murphy, it was put to him that the officer had no reason to shoot.
He denied not complying with the officer and claimed the garda fabricated his evidence.
The two men had been out, had drinks and food, and played pool earlier.
The court also heard that the officer's suspicion that they were involved in the hotel robbery or armed was incorrect.
Thomas did not give evidence.
The judge set recognisances at €100 in the event they want to take up bail to appeal the verdict or sentence.