SAW DOCTOR |
Laois doctor (74) jailed for terrorising her neighbours with a chainsaw
"Good fences make good neighbours", she said, "but that one was in the wrong place."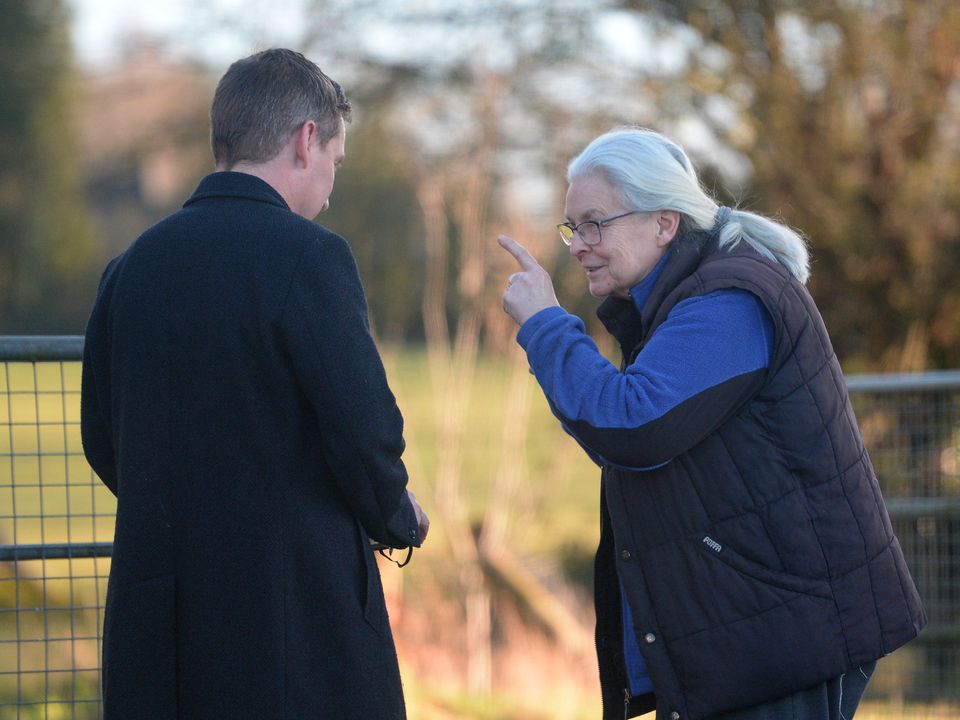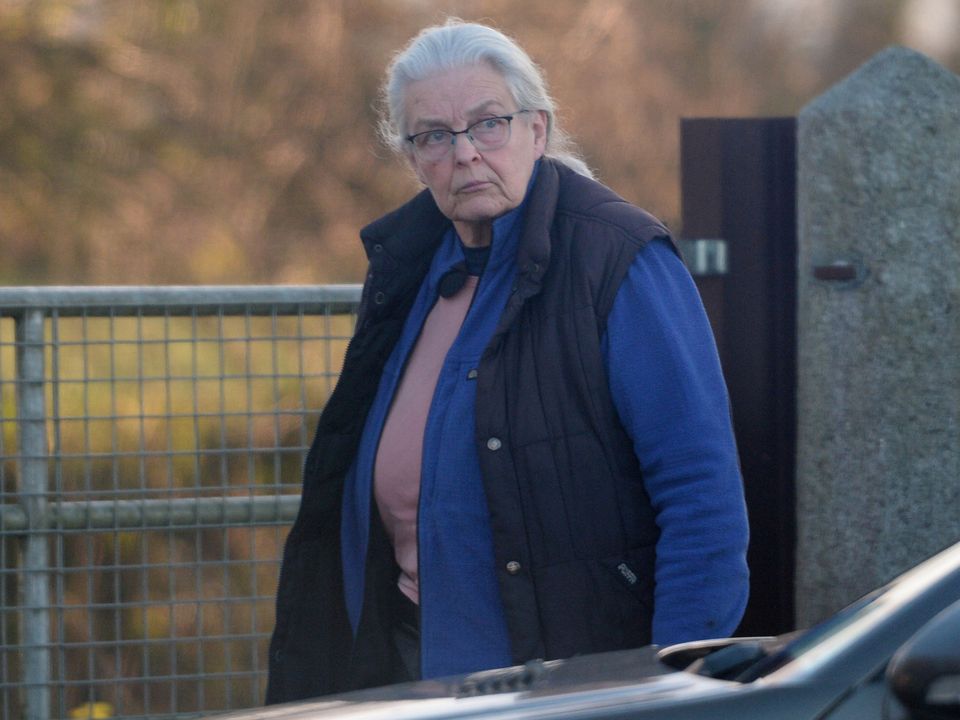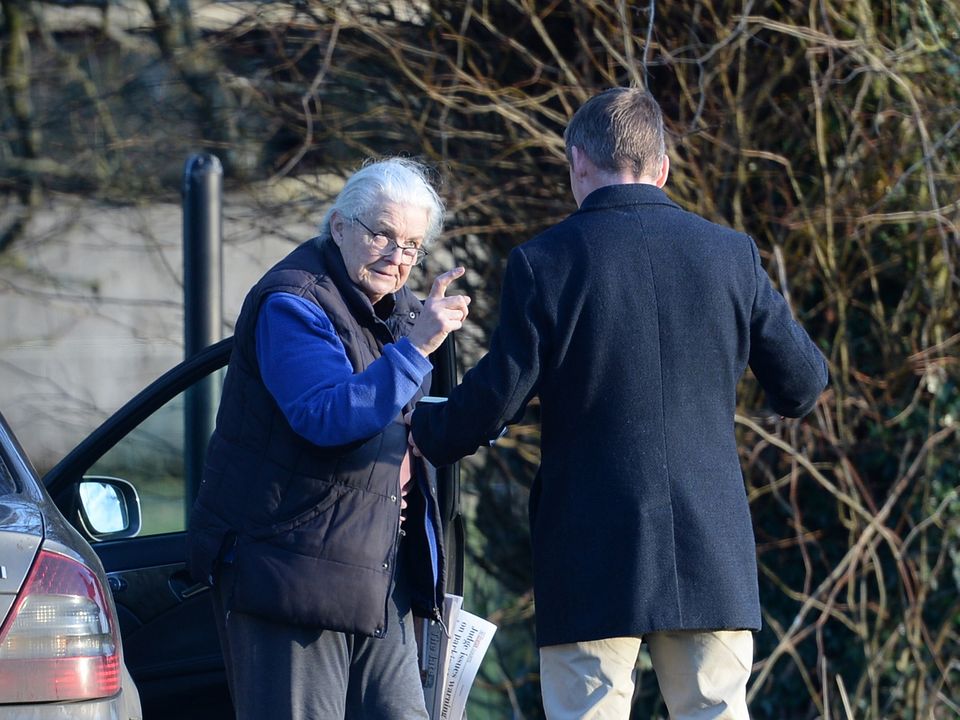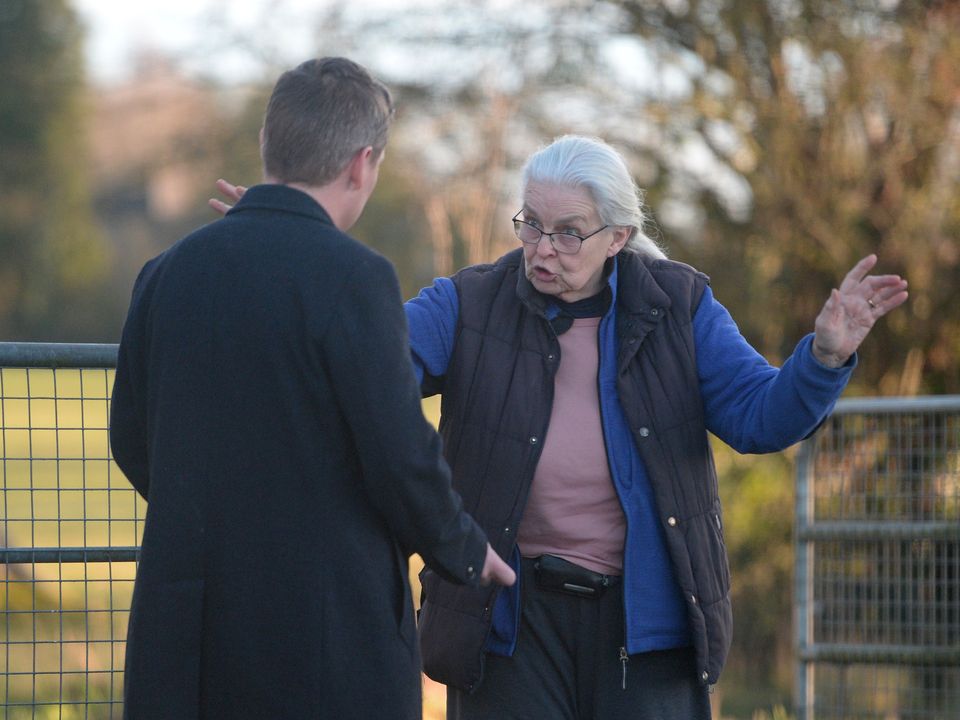 Today at 07:00
This is the 74-year-old doctor who was sentenced to a year in prison after a judge found she had 'terrorised her neighbours'.
Annette Brennan was jailed by Judge Andrew Cody after he convicted her of chain-sawing down 26 of their fence posts and causing criminal damage to the foundations of their new home with a pickaxe.
But Brennan – who was released from custody after she immediately appealed the sentence – refused to apologise for her actions when approached by the Sunday World this week.
The long-serving GP also warned there will be no resolution to the conflict with her neighbours – a young couple she sold the site to – unless they knock down their garage and hand back 15 feet of their land to her.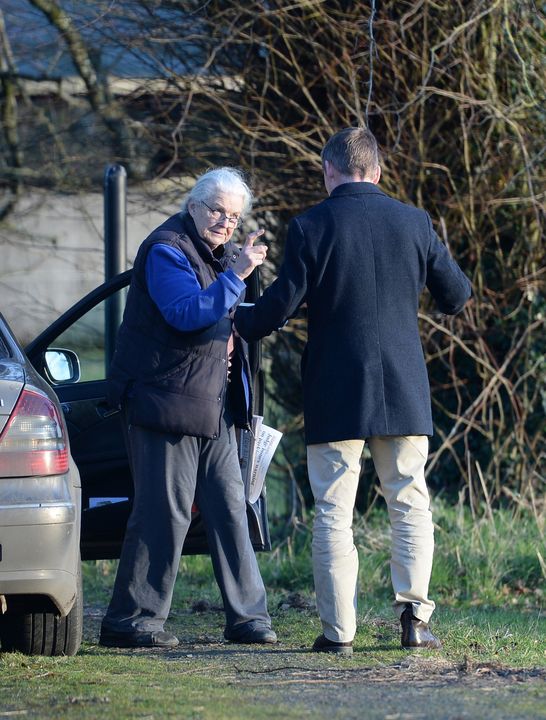 Portlaoise District Court heard the couple have been unable to move into their new home as Brennan is refusing to allow the ESB access through her land to connect them to the grid.
"Boundary disputes are bitter," the unapologetic doctor told us this week when we called to her home at Graigueaverne House, Ballybrittas, Co Laois.
Brennan, who purchased the 58 acres of land on which Graigueaverne House sits through her company, Ballybrittas Farms Ltd, in October 1991, said she was unhappy at the location of the boundary fence.
But Judge Andrew Cody heard the fence had been the subject of an engineer's inspection and was correctly located.
"I was just reading all about myself in the local paper (the Leinster Express)," Brennan said, when we approached as she arrived home.
"I would be delighted to talk to you. Would you like to see the scene of the crime?
"There is nothing secret anywhere here.
"We're fighting the fact I went down there and cut down a fence.
"And I did – this is nasty stuff!
"There was a fella in here doing some work …
"He had a chainsaw and I said: 'Could you do a little job for me? And he said: 'Fine.'
"And I told him to cut down that fence.
"I cut down the fence in that I stood beside the man who was doing it, and I supervised carefully the cutting of each fence post.
"It is a fence on my land. I know what the judge said. But we won't bother about what the judge said."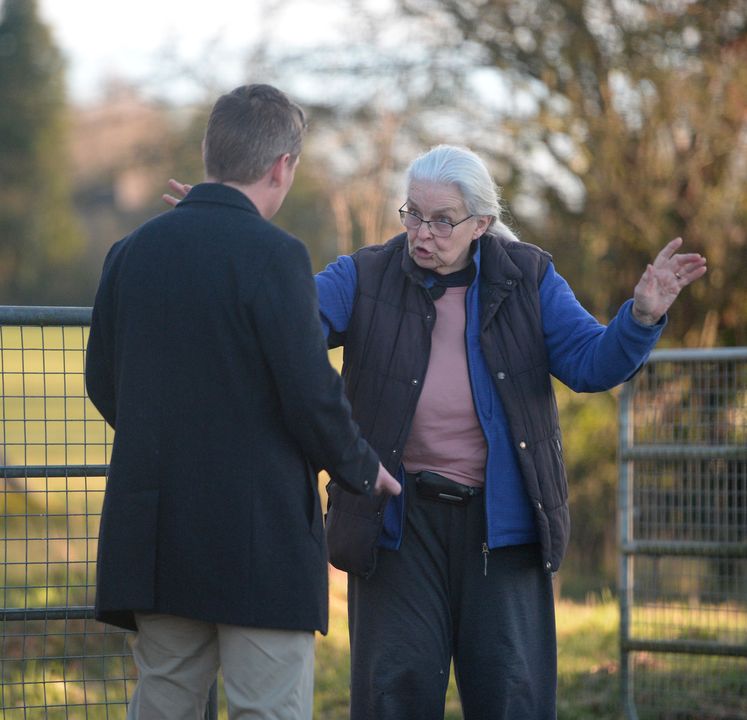 Referring to the engineer's findings concerning the fence, Brennan claimed, irrespective of deeds and maps, she had been clear 15 feet adjacent to a hedgerow bordering the site would remain in her possession.
Asked why, she said she needed this space to drive a tractor up and down to maintain the hedgerow.
"Good fences make good neighbours, she said, "but that one was in the wrong place."
Asked about her conviction for damaging the foundations of the neighbour's house with a pickaxe, Brennan denied this.
"I didn't take a pickaxe to the foundations." She insisted.
"You wouldn't want to believe everything that you read in a paper."
Taking a crutch from the rear of her Mercedes, she continued: "That's what I had in my hand and I wouldn't recommend that in order to try and demolish a house."
Asked whether, in the wake of her convictions for criminal damage she would now relent and allow the ESB to enter her lands to connect the couple's house to the grid, Brennan indicated that she would not.
"Why would I facilitate him after everything that has happened?" she asked in response.
We then asked Brennan what it would take to resolve the situation.
"The only way this can be resolved," she said, "is if he removes his garage and moves the boundary."
Failing that, she said, she had appealed the sentence handed down and the matter would be back before the Circuit Court in June.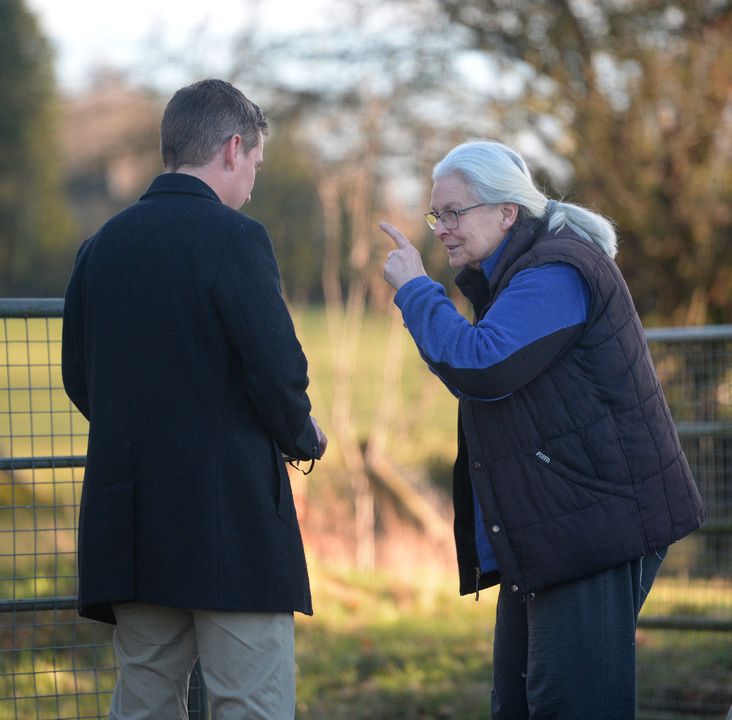 A friend of the couple, whose property was damaged by Brennan, told the Sunday World: "They have been through three years of hell.
"They have lost the guts of €200,000 because of this so far.
"They lost a tracker mortgage over it.
"Their engineer had to put the build off until they were sorted with the surveyors and solicitors.
"So, by the time the build came up, the insulation jumped from €15,000 to nearly €50,000.
"And then there was the blockwork, plumbing and electrics.
"Covid hit while this was going on and the price of everything went through the roof.
"It's been three years of absolute and utter abuse."
Prior to sentencing Brennan at Portlaoise District Court, Judge Cody asked if she had brought any compensation and whether she would now allow the ESB on to her property to connect the couple's home.
Solicitor Josephine Fitzpatrick said her client didn't have any compensation for the court.
Judge Cody said when the case was heard he observed the defendant mumbling something in court.
When he later asked gardai what she had said they informed him the defendant had said, "you can go stuff yourself''.
"Clearly again today she is telling the court, you can go stuff yourself," said Judge Cody.
Judge Cody said if Brennan wanted to be belligerent and difficult, he could be equally belligerent and difficult.
"She cut down a fence with a chainsaw," said Judge Cody.
"She was 100pc wrong to do what she did."
He said the woman also came out with a pickaxe and hacked at the foundations of their property.
As next-door neighbours, Judge Cody said he would like to see them live in peace.
Judge Cody said he had given the defendant an opportunity to reflect on her actions.
"This young couple can't move into their home because the pole for the ESB is on her land," he said.
He said the defendant was refusing to accept the findings of the court.
The judge said the couple had paid her tens of thousands of euro for the land.
"She is not prepared to facilitate in any way these people she has terrorised," he remarked.