"For the West, the demonization of Vladimir Putin is not a policy; it is an alibi for the absence of one. Putin is a serious strategist – on the premises of Russian history. Understanding US values and psychology are not his strong suits. Nor has understanding Russian history and psychology been a strong point among young policymakers." Henry A. Kissinger
==============
An opportunity to watch Bernie Saunders U.S. and the welcome of the students present. As the song goes "Listen to what the man says…"

============
RECENT YET HISTORIC WARNINGS ABOUT PLAYERS IN CYBER CRIME: Russia, North Korea, China are the culprits in these three tweets
A network of shell companies, spies, cyber criminals and Chinese banks illustrate the ambiguous role played by China and Russia in keeping North Korea afloat, though both countries are nominally committed to UN sanctions against Pyongyang
ft.com North Korea's sanctions evasion points way for Russians to bypass the west Network of shell companies, spies, cyber criminals and Chinese banks helps keep Pyongyang regime afloat
Japan has for the first time named China, Russia, and North Korea as three countries responsible for cyber threats to the country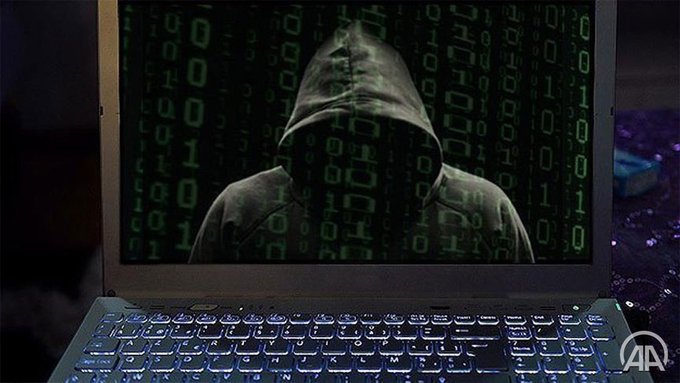 ==============

"As we've had these series of cyberattacks from North Korea, from Russia, from China, we really haven't responded. … You can't defend yourself simply by bobbing and weaving and patching." Sen. Angus King says the US needs to step up its response to cyber threats. #CNNSOTU

===============
14th March 2023
At the European Parliament in Strasbourg today to fight for the release of Putin's political prisoners. Honored to help share the stories of Vladimir Kara Murza, Alexei Gorinov and Mikheil Saakashvili, who have all be targeted by Putin.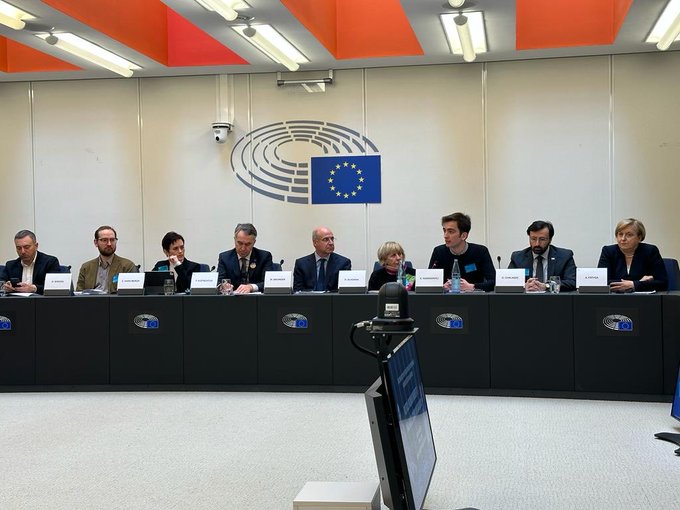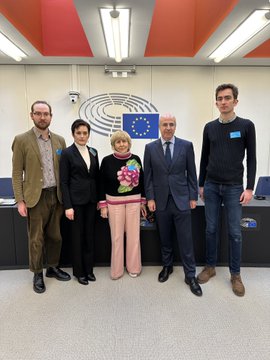 BREAKING: 15 Russian oligarchs quit the Union of Russian Industrialists and Entrepreneurs en masses so they don't have to attend the big oligarch meeting with Putin. There's no upside. Either Western sanctions or Putin's shakedown or both.
moscowtimes.io Перед встречей с Путиным из крупнейшего бизнес-объединения России сбежали 15 топ-менеджеров и…
Mikhail Khodorkovsky (English) Retweeted

"What is Russia afraid of? Democracy expanding," says Estonia's Prime Minister
. "In democracy, you are held accountable for your decisions… [which would be] a threat to the powers of the Kremlin and Putin."
===============
Mikhail Khodorkovsky (English) Retweeted
Data collated by The Economist on a broad array of military, economic and diplomatic measures—call it the "Putin's pals index"—show Russia's apparently impressive geopolitical clout to be less so
economist.com Russia's allies are a motley—and shrinking—crew They are a coalition of the failing; the Soviet Remembrance Society; and a gang of opportunists
·
John McCain was right; Putin is a killer & thug who wants to build a new Russian empire. Hearing Ron DeSantis calling the invasion of Ukraine a "territorial dispute" McCain would turn in his grave. What became of the once great Republican Party & is Europe ready for this?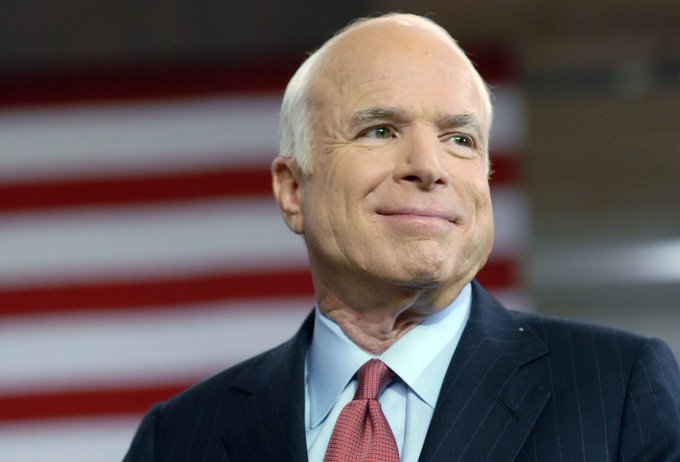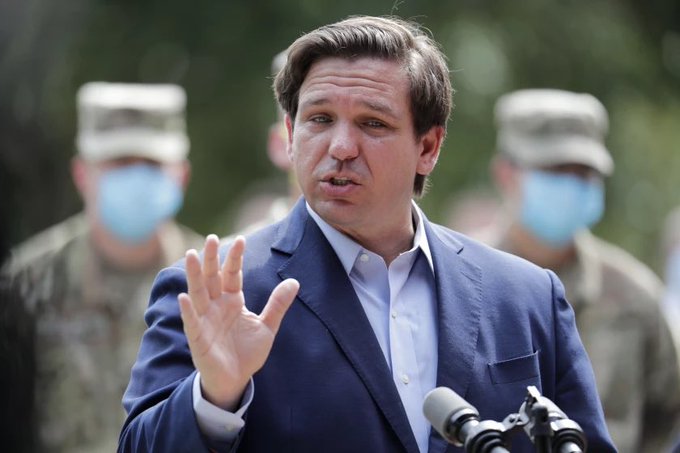 Defeat for Ukraine is not an option. Ukraine needs ammunition to defend itself. That's why we are working to organise bulk orders to support the pace of our ammunition deliveries to Ukraine.
=============
A thought as Ji Jinping seeks talks with President Zelenskyy
=============
14th March 2023
On the Day of the Ukrainian Volunteer, today president Zelensky met with soldiers who stood up for the defense of #Ukraine as part of various combat units. Presented state awards to the soldiers and relatives of the fallen defenders.
https://facebook.com/GeneralStaff.ua/posts/pfbid027H7XKkVZQ1Cb5shoMFN2pji1t1Az9p4hNfma3thNxnDJ51rHubSJ6N3hGkwgtSfal?__cft__[0]=AZV3Vjld-iPqRCEV0kTJBy42H0TluB1ZJ9JCaYK7xs0ofgEZN_2WLcroslSHGM4yqpDmjcek-GP9nBZGUDdCxK0f4vUBHQi8TVorD3En-SDAEThCyP4JFP0c_Tu62nRGfl_b79g324I_EZRruYYaspdcd1r0lMRJzi5WWShvfeuY5-zukQ0T2DInw0qVgHrdpd9lV4NZ-UknFEmaGR70lbMt&__tn__=%2CO%2CP-R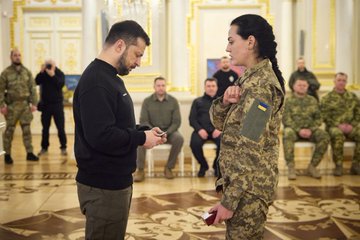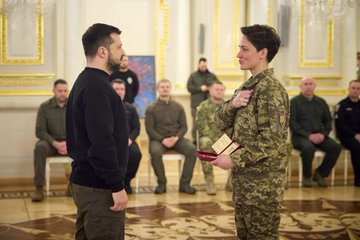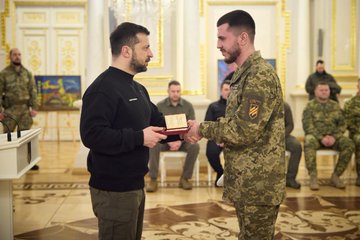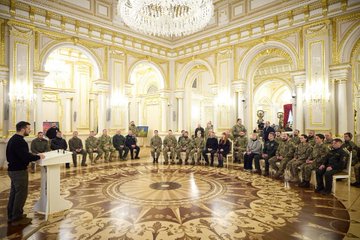 There was once a time when Russia led the world in teaching mathematics to its students. Now it prepares them to become cannon fodder for the Putin Regime. Children as young as Kindergarten receive military training. Worse yet – these are kids in -occupied Crimea.

==============

14th March 2023
Tune in to PBS
tonight on your local station to see our exclusive investigation into California-based manufacturing giant
, which is accused of supplying the Russians arms industry with sophisticated machine tools in violation of U.S. sanctions.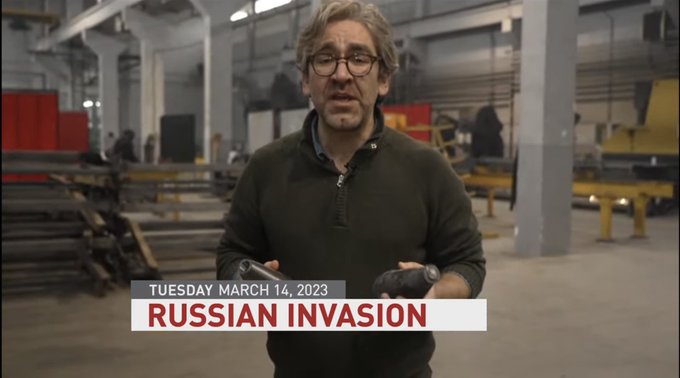 ============
The Arctic Silk Road: How Russia and China will benefit from the Global Warming https://youtu.be/e7EgELjU-ZA "The Northern Sea Route could become a very convenient back-up shipping lane for energy imports and could make a commercial trip cheaper and faster due to global warming… "
youtube.com
The Arctic Silk Road: How Russia and China will benefit from the…
This video uses footage from Shutterstock
=================

Justice will be ours.
Quote Tweet

Володимир Зеленський
@ZelenskyyUa
Today Ukraine secured another decisive victory against the aggressor, this time in the UK Supreme Court in the $3bn bonds case. The Court has ruled that Ukraine's defence based on russia's threats of aggression will have a full public trial. Justice will be ours.
==============

Since the start of the full-scale Russian invasion on February 24, 2022, the Office of the UN High Commissioner for Human Rights has recorded 21,965 civilian casualties in #Ukraine, including 8,231 killed and 13,734 injured.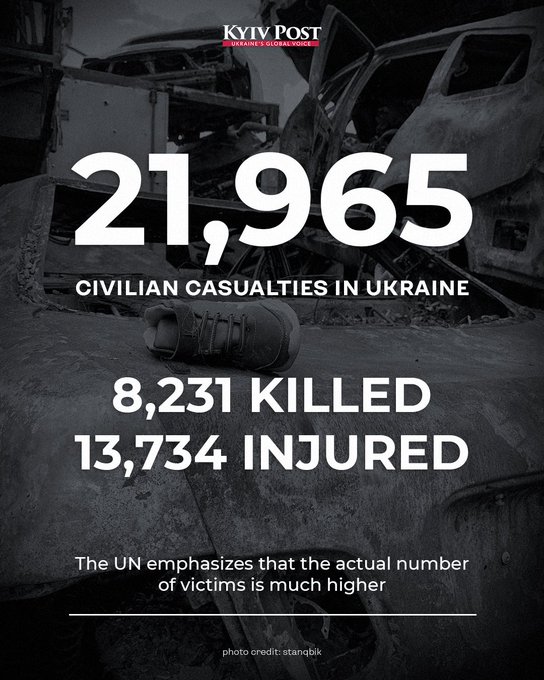 =============
15th March 2023

Our Danish allies have a proven recipe for success: providing security aid, supporting Ukrainians, and actively participating in reconstruction efforts. I am thankful to my friend
and the entire Danish coalition government for establishing the $1 billion Ukraine Fund.
Quote Tweet
kke Rasmussen
@larsloekke
15th March 2023
Ny Ukraine-fond på plads Vil sikre en endnu mere ambitiøs og langsigtet støtte til den ukrainske frihedskamp. 7 mia. kr. alene i 2023. Tak til Folketingets partier for et godt forløb. Sætter to streger under, at hele Danmark står bag #Ukraine. #dkpol https://fm.dk/nyheder/nyheds
============

Great news in the legal arena. The UK Supreme Court has affirmed the stance of Ukraine's legal team in the $3 billion bonds case. The case will now go back into the merits, and we will persist in defending our position.
============