GREEN RAGE |
Face of ISIS supporter who threatened to kill cops at New York Paddy's Day parade
Ridon Kola (32) is accused of threatening to turn the parade into a "horror scene."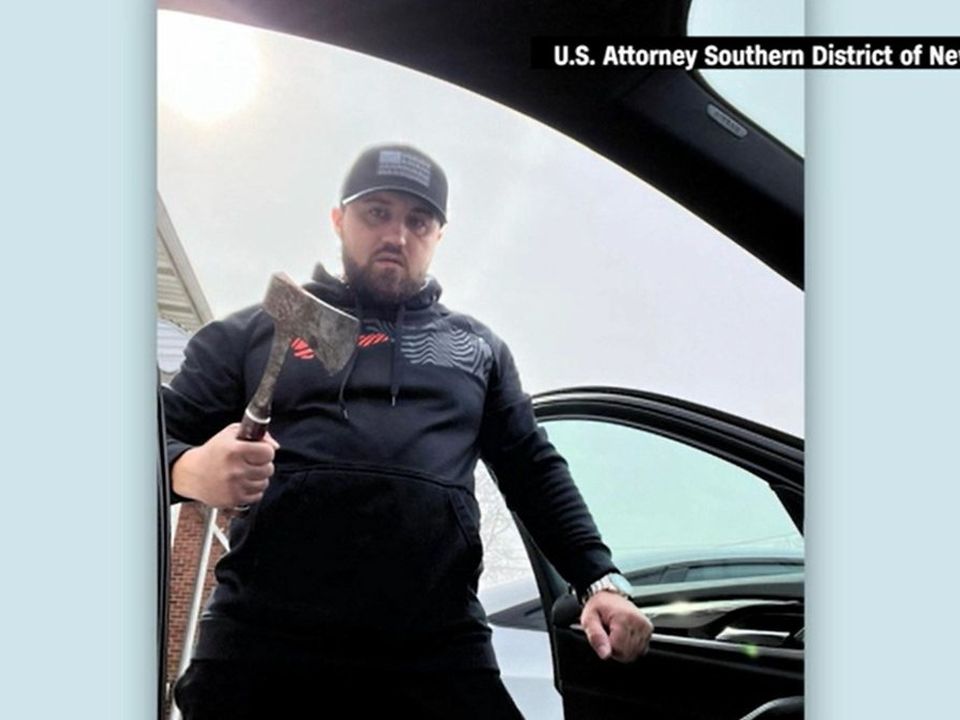 Today at 08:58
An ISIS supporter has been arrested for threatening to kill police officers and mayor at a local St Patrick's Day parade just outside New York City.
Ridon Kola (32) is accused of threatening to "crucify" police officers and the mayor at the parade in Yonkers, according to prosecutors.
The charge, which carries a maximum sentence of five years in prison, came after Kola directly messaged the Yonkers police force's social media accounts to detail his planned attack.
It is claimed Kola wrote: "I will crucify Yonkers cops and their bosses all along McLean ave. It will be a horror scene."
He also vowed to turn the street where the parade was due to occur into a "horror scene" before ending the message with the Arabic phrase that means 'God is great.'
"I will crucify Yonkers cops and their bosses all along McLean ave,
"It will be a horror scene,
In another message sent that same day, Kola wrote: 'First people to be crucified will be the Yonkers rats."
Kola had previously posted in support of "jihad" and a "war against non-Muslims," the FBI claim.
He also voiced support for ISIS fighters.
On March 12 he posted to his social media page a photograph of himself holding an axe, with a statement in Albanian saying, "Come on Judas I'm waiting for you."
The Yonkers parade is due to take place today and is still expected to welcome roughly 30,000 Paddy's Day revellers.
In a statement, the US Attorney's Office said Kola lives in the area of the route and has previously threatened officers..
They claim in December 2021, Kola threatened to kill the Yonkers mayor and city police officers in a series of posts on social media.
On Nov 18, 2021 he allegedly posted a message in Albanian to the Yonkers police social media page that translated as, "I am going to slaughter you little girls."
Police supposedly interviewed Kola. He told investigators the threats were not serious.
Commissioner Christopher Sapienza hailed the bust, especially with the holiday coming.
"Thankfully, due to the outstanding collaborative efforts of the FBI's New York Joint Terrorism Task Force and our Yonkers Police Intelligence Division, our City will enjoy a safe Saint Patrick's Day parade tomorrow free from intimidation by bad actors," he said in a statement.