==============
Every gun that is made, every warship launched, every rocket fired signifies in the final sense, a theft from those who hunger and are not fed, those who are cold and are not clothed. This world in arms is not spending money alone. It is spending the sweat of its laborers, the genius of its scientists, the hopes of its children. This is not a way of life at all in any true sense. Under the clouds of war, it is humanity hanging on a cross of iron.
==============
400,864 views Mar 19, 2023 #biden #useconomy2022 #recession
Colonel Douglas Macgregor sits down with Stephen Gardner for update on the Ukraine-Russia war. Is the war in Ukraine about to hit a turning point because I am starting to see groups like the Washington post and the New York Times finally tell the truth about the strength and condition of Ukraine's army and the number of casualties they have suffered? Why do you say that Bakhmut has been like a meat grinder? And is it time for Ukraine to fall back, regroup, give themselves a couple days to build up ammunition, and then dig in and try and hold the line again? Senator Lindsey Graham of South Carolina says it's time for the United States to get serious and show Russia who is the boss. He said the US military should start shooting down Russian war planes over international water. Is this a smart move and was following Senator Graham's advice policy into war with Russia? Lloyd Austin says Russia is preparing for massive attacks in the spring when the mud dries out and that the United States and NATO need to rush weapons to Ukraine so that they can keep beating back Putin the Russian army. What are your thoughts on his comments?
==============
20th March 2023
BREAKING: Chinese President Xi Jinping arrives in Russia for a three-day state visit, when he's expected to deliver a strong message of support for Vladimir Putin
=============
#Ukraine's tracking down Russian assets. The anti-corruption court has confirmed the confiscation of assets belonging to a prominent Russian oligarch Arkady Rotenberg. Held by nominal Swiss owners, his shares in a shopping mall were worth $300 million.
https://edition.cnn.com/europe/live-news/russia-ukraine-war-news-03-20-23/h_108f26cdf2e47506ba12157bd4f6f1ab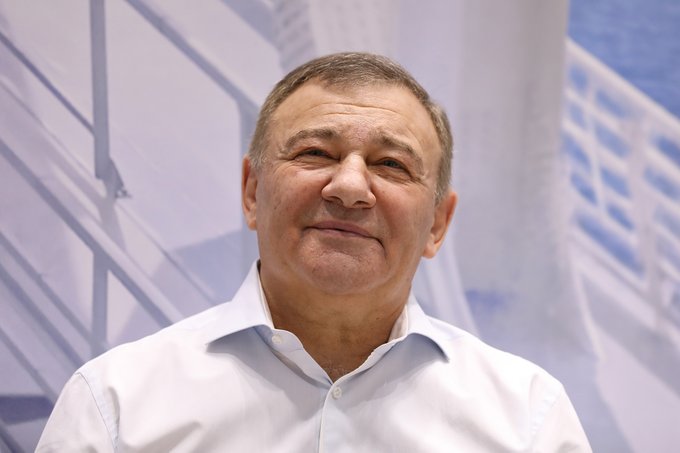 20th March 2023
In light of the ICC arrest warrant for Putin & Russia's child catcher commissioner for children's rights, Maria Lvova-Belova, #Ukraine demanding full details of children kidnapped by is important. Failure to comply, will be added to Putin's & Belova's crimes in a ICC court.
Quote Tweet

Glasnost Gone
@GlasnostGone
20th March 2023
#Ukraine's Deputy Prime Minister Iryna Vereshchuk demands from Russia's Commissioner for Human Rights & Commissioner for Children's Rights – a list of all Ukrainian children kidnapped by Russia. Including those in the occupied & those taken to Russia. https://minre.gov.ua/2023/03/20/viczepremyerka-iryna-vereshhuk-vymagaye-vid-rosiyan-spysky-deportovanyh-ukrayinskyh-ditej-syrit/?utm_source=mainnews&utm_medium=article&utm_campaign=traficsource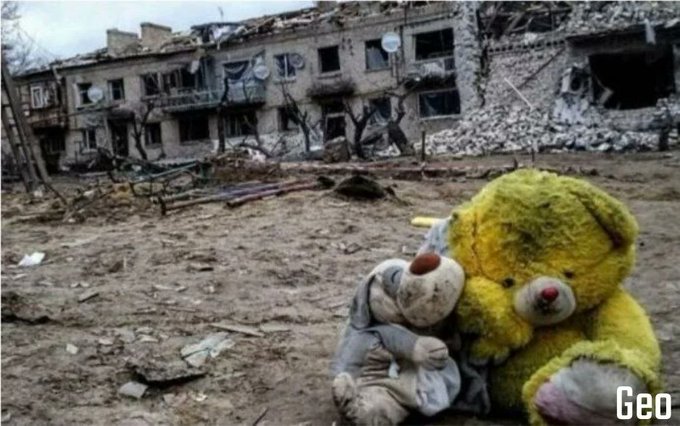 20th March 2023
The Armed Forces of #Ukraine near #Bakhmut recently captured two colorful figures from the PMC Wagner. One is only 20 years old, the other is already 54 #RussianArmy
https://twitter.com/i/status/1637775962107441153
===============
20th March 2023
Ukraine's Joint Forces Commander Lt-Gen, Serhii Niaev is convinced that the only guarantee of deterring Russia from future aggression is Ukraine's accession to NATO and the constant strengthening of the Ukrainian Armed Forces
euromaidanpress.com Ukraine's NATO membership "only guarantee" of deterring Russia from future aggression – Lt-Gen…. Ukraine's Joint Forces Commander Lt-Gen, Serhii Niaev is convinced that the only guarantee of deterring Russia from future aggression is
============
20th March 2023
The International Criminal Court should "respect the immunity of heads of state," said Chinese Foreign Ministry spokesman Wang Wenbin, commenting on the arrest warrant for Putin issued by the International Criminal Court.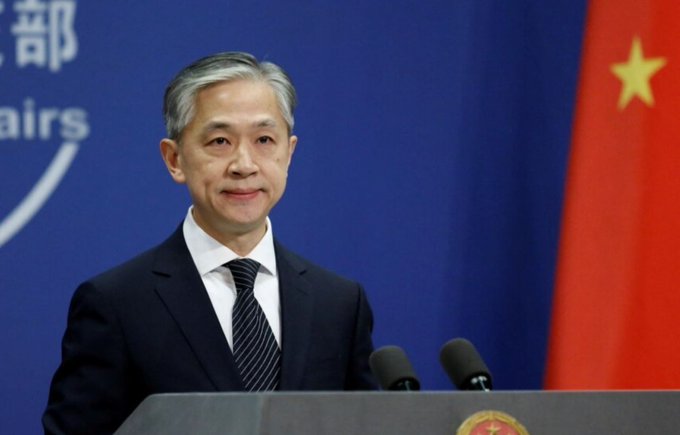 ===============

20th March 2023
#Putin calls the "Power of Siberia" pipeline, joint with #China, the "Deal of the Century". Analytics say that #Russia sells its gas at a 70% discount.
156,730 views Jul 9, 2022 #RussiaUkraineWar #GetCloserToTheNews #BeltAndRoadInitiative
Silk road is an ancient trade route connecting China to Eastern Europe used for trading stones, porcelain, tea & silk. The modern iteration of the road was Xi Jinping's ambitious project – the Belt and Road initiative. A large portion of this route is now under threat due to the war in Ukraine. In this episode of DeCode we look at Xi Jinping's plan B for his dream project. We also look at why Russia was so important for Xi's plan?
===============
===============
920,393 views Dec 7, 2020
The "New Silk Road" is an enormous Chinese international development project. It's a trade network that involves Asia, Africa, and Europe — and more than 70 countries are already involved. It may turn the old world order upside down. China is investing in bridges, port facilities, railroads, and roads around the world. Beijing is spending several hundred billion euros on what it calls the "Silk Road Economic Belt." Chinese President Xi Jinping says the project will provide development opportunities and wealth for China and the entire world. Beijing will take the lead role in building this infrastructure network. After the financial crisis in Greece, no European country wanted to invest there — but China saw an opportunity, and bought shares in the port of Piraeus. By 2016, Beijing owned a majority of shares. The Greek dockworkers' union still finds it hard to accept that the port no longer belongs to Greece. In 2019, Italy joined the Silk Road project — and signed a memorandum of understanding with China on development of the port of Trieste. But critics warn that the "Silk Road" project will allow Beijing to spread its influence around the world. Europe is divided between those who favor such cooperation, and those who oppose it.
=================
·
#LongShadowsOfHistory China & The West The victim never forgets what the perpetrators repress.
Quote Tweet

Hua Chunying 华春莹
@SpokespersonCHN
·
Aug 7, 2022

The Chinese people will never forget their national shame and will never allow those bandits to bully and plunder China again.