….When it comes to nuclear, anything written to halt its use or veiled threats of use should be read and understood. Xi Jinping, China, meets with Putin, Russia but G7 member Japan's Kishido meets with President Zelenskyy in Ukraine. Trappist Monk Thomas Merton's poem Original Child – all 41 verses is essential reading now, as the world, is told by the Doomsday's Clock movement forward of seconds closer to midnight even since 2018 concerns all people, especially the young who are to inherit the earth, as death is the leveller and inevitable for all.….


Fred Bassett
Today's Quotation:
"The same year that "Original Child Bomb" was published, Thomas Merton also wrote this in the essay "Nuclear War and Christian Responsibility": ". . . there can be no doubt that Hiroshima and Nagasaki were, though not fully deliberate crimes, nevertheless crimes. And who was responsible? No one. Or 'history.' We cannot go on playing with nuclear fire and shrugging off the results as 'history.' We are the ones concerned. We are the ones responsible. History does not make us, we make it—or end it.""
Marian Wright Edelman is President of the Children's Defense Fund whose Leave No Child Behind® mission is to ensure every child a Healthy Start, a Head Start, a Fair Start, a Safe Start and a Moral Start in life and successful passage to adulthood with the help of caring families and communities. For more information go to www.childrensdefense.org.
================

Doomsday Clock: https://thebulletin.org/doomsday-clock/
================
Heinous war perpetrated in Ukraine by Oppressor Russia, the invasion force.
21st March 2023
#UPDATE Russia and China agree that nuclear war must "never" take place, according to a declaration signed by President Vladimir Putin and Chinese leader Xi Jinping on Tuesday
1/3 A joint statement by Russia and China following the talks suggests that the United States take its nuclear bombs home: "The parties reiterate that there can be no winners in a nuclear war, and it should never be unleashed.
==============

22nd March 2023

PM Kishida: I visited Kyiv in #Ukraine and held a summit meeting with President Zelenskyy (
). (March 21) 2023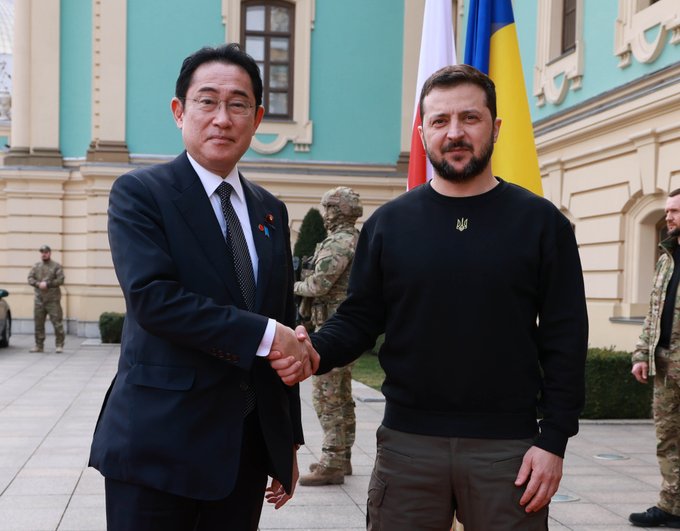 22nd March 2023

#PMinAction: On March 21, 2023 (local time), Prime Minister Kishida visited Kyiv in Ukraine. He then held a summit meeting with H.E. Mr. Volodymyr Zelenskyy, President of Ukraine. More photos here: https://japan.kantei.go.jp/101_kishida/actions/202303/_00030.html
#DiplomacySecurity #JPNUKRsummit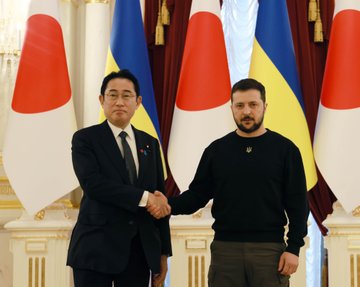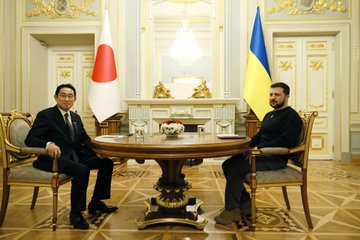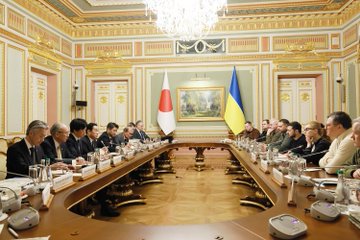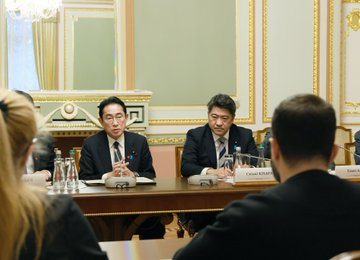 22nd March 2023
Mayor: 18 people, including children, injured by Russian missile strike on Zaporizhzhia. According to acting Zaporizhzhia mayor Anatoliy Kurtiev, the strike hit two residential buildings on March 22, injuring 18 people, including two children under 10. Anatoliy Kurtiev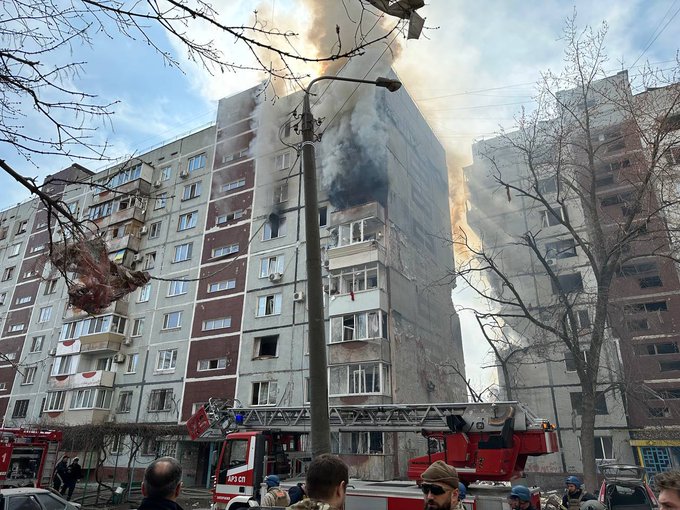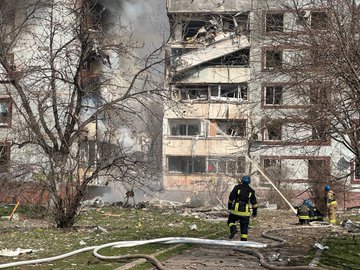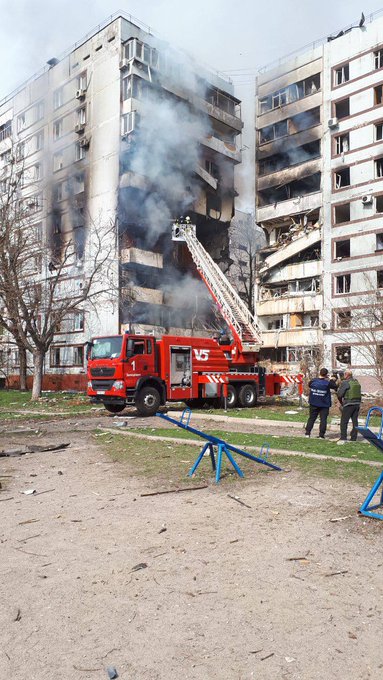 The Kremlin has used #NATO's 1999 intervention to justify Russia's continual assaults on Ukraine, and won't miss the upcoming opportunity to exploit this further.
kyivpost.com The 'Yugoslavia Scenario': How Russia Intends to Use an Anniversary in Its Ongoing Information War The Kremlin has used NATO's 1999 intervention to justify Russia's continual assaults on Ukraine, and won't miss the upcoming opportunity to exploit this further.
22nd March 2023
The Mariupol Drama Theater. Russian troops attacked it on March 16, 2022. At the time, about a thousand civilians, including women and children, were sheltering in the building, and the square in front of the theater was marked with the inscription "Children."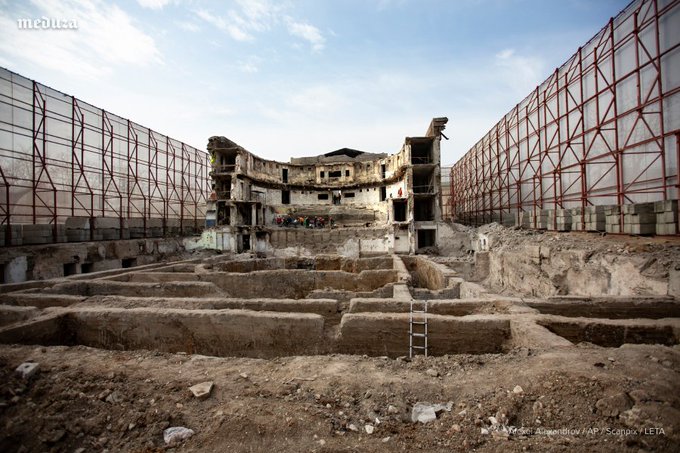 #Mariupol looks like that #WarCrimes

=============
22nd March 2023
An apartment block has been attacked in Ukraine's Zaporizhzhia and caught fire. Video: Ukraine's President Zelensky on Telegram
=============
Mikhail Khodorkovsky (English)
22nd March 2023
It almost looks like Xi is making fun of Putin. #DragonBear Image: ©
('Today is my new favorite day'
)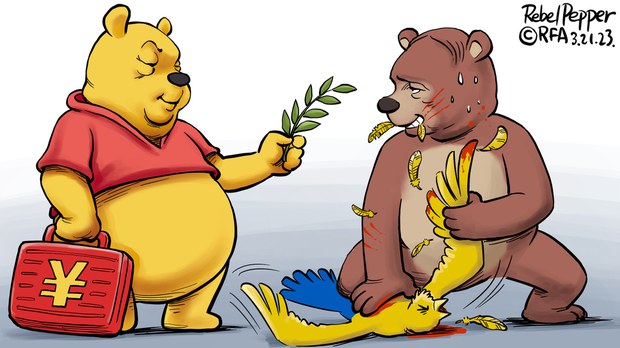 Quote Tweet
Sławomir Dębski
@SlawomirDebski
Mar 20
Replying to @jcbehrends
Love this line too: "Thanks to your strong leadership, Russians have experienced significant achievements in the area of achieving significant achievements and prosperity of the country".
=============
Mikhail Khodorkovsky (English)
What do visits from Xi & Assad say about Russia's clout beyond the former USSR? How will ICC arrest warrant for Putin affect Moscow's standing? Is Prigozhin losing influence as the Wagner's losses mount in the battle for Bakhmut?
https://www.rferl.org/Content/responsive/img/audio-wave.png
==============

Very pleased to announce that the Farsi edition of my book Freezing Order is available for FREE on my website https://billbrowder.com/freezing-order/. I hope all freedom fighters in Iran gain inspiration from how Putin was punished for killing Sergei Magnitsky. Please spread the word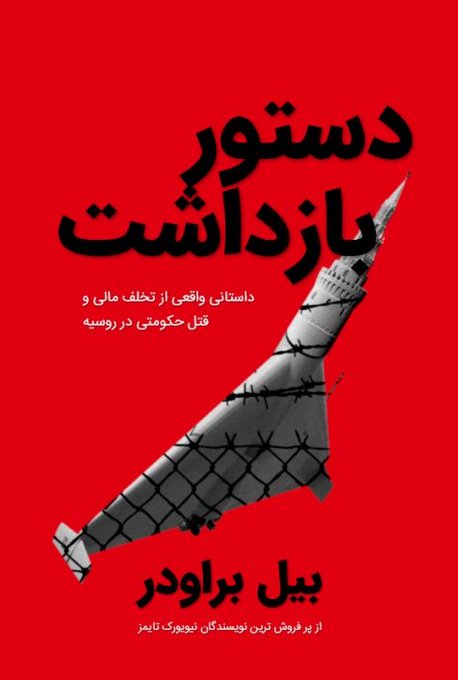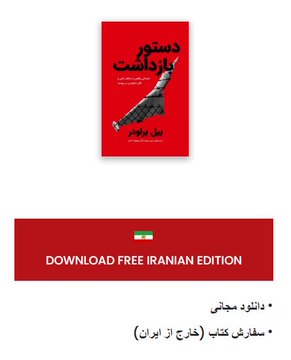 ============
Quote Tweet

Michael Bociurkiw
@WorldAffairsPro
·
Mar 21 2023
The geopolitical significance of Japan Prime Minister Fumio Kishida's visit to Kyiv today can't be overstated. First time since end of WWII that a sitting Japanese PM making a visit to a war zone. Also done while Russian President Vladimir Putin, named by the ICC as a war… Show more
Show this thread

22nd March 2023
Putin has no other use for the Russian people and despises them. Like every dictator, he fears them far more than any foreign power. He doesn't need an educated or content population to pump oil and gas.
Quote Tweet

ChrisO_wiki
@ChrisO_wiki
Mar 20
1/ Moscow students are reportedly being handed mobilisation orders along with their diplomas, literally at the very minute that their exemption from military service expires. This is happening at the same time that Russia is reportedly seeking 400,000 new soldiers. 

22nd March 2022
Unlike Putin who skulks around in the dark well behind the frontline in embarrassingly staged events, today #Ukraine's president Zelensky is in the Donetsk region where heavy fighting is taking place. He visited the frontline positions in the Bakhmut area
https://president.gov.ua/en/news/prezident-vidvidav-peredovi-poziciyi-na-donechchini-ta-nagor-81729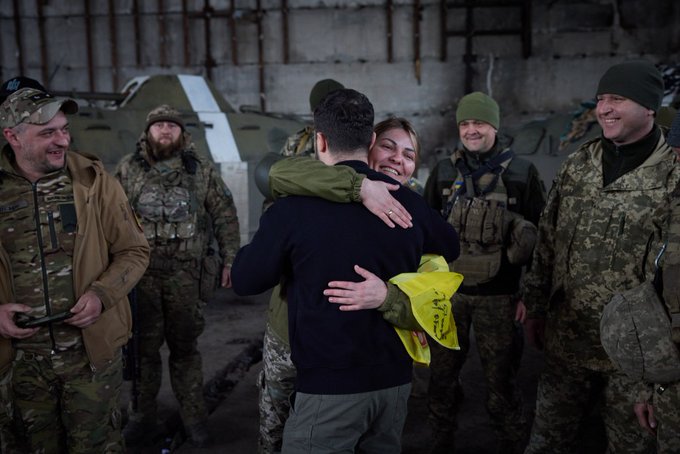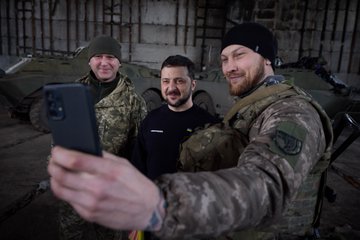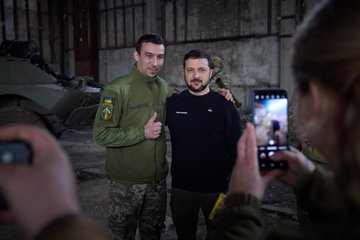 22nd March 2023

Zaporizhzhia. Right now, residential areas where ordinary people and children live are being fired at. This must not become "just another day" in  or anywhere else in the world. The world needs greater unity and determination to defeat Russian terror faster and protect lives.
=============

22nd March 2023
PARIS  I am not following the situation in France , but I am watching the reaction from Russia . Russian Government and it's proxies' Telegram is delighted by the unrest in the French capital. Whatever brings division or disorder in the West brings joy to Moscow

===========
Lavrov said that Russia will take into account the possible supply of shells with depleted uranium by The UK to Ukraine. What do you want to do, grumpyface? Send T-34's?
22nd March 2023
Lavrov said that Russia will take into account the possible supply of shells with depleted uranium by The UK to Ukraine. What do you want to do, grumpyface? Send T-34's?
=============
NOËL 🇪🇺 🇺🇦
@NOELreports
22nd March 2023

We have already reached $60.000 on PayPal. A great achievement with the support of over 1200 participants. Thank you 🙏

You can still do your part, check out the tweet below. Let's get to that final goal together.

Quote Tweet
NOËL 🇪🇺 🇺🇦
@NOELreports
·
Mar 3 2023

📢Today we're launching a big, ambitious fundraiser for the 72nd Brigade operating in Vuhledar. Together with them we want to collect goods worth $200.000 to create a new recon company.

Donate and learn more in the link below. Please RT this message https://paypal.com/donate?campaign_id=PA2REUXPBZEGS
Show this thread
============

·
Great points. Recommended thread.
Quote Tweet

Rob Lee
@RALee85
·
Mar 20 2023
Russia began its winter offensive in late January. Russian forces have attempted to advance in several parts of the front while making minimal gains. In some areas like Vuhledar, Russian forces have suffered far heavier losses than Ukrainian forces.
https://mobile.twitter.com/RALee85/status
============

President Zelenskyy accepted Japan's PM Fumio Kishida's invitation to attend online May's G7 summit in Hiroshima, as Japan assumed the G7 presidency in 2023. PM Kishida is the final G7 leader to visit Ukraine since the beginning of the Russian invasion.
President Zelenskyy to attend G7 summit online
President Zelenskyy has accepted Japanese Prime Minister Fumio Kishida's invitation to attend the Group of Seven (G7) summit in
=============
=============
=============
And what about the Bald Eagle!
Putin … Trump … 2016 and what can we learn?