FEELING PECK-ISH |
Sligo man back in jail after 'washing down' stolen chicken burgers with vodka days after release
Paul Kelly (29) was identified stealing two chicken burgers and one bottle of vodka, before returning to take meatballs and two bottles of Bacardi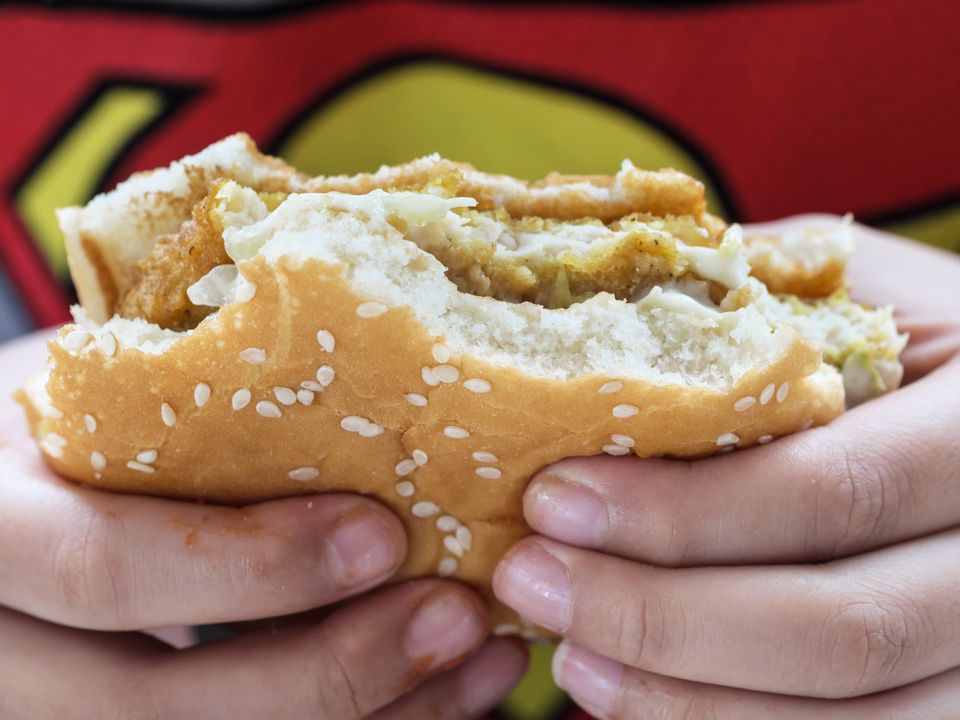 Today at 11:27
A judge has described how a man "washed down fairly well" two chicken burgers and a pack of meatballs with three bottles of alcohol he stole from a Longford supermarket just days after being freed from prison.
Paul Kelly (29), 23 Hazel Grove, Maugharbry, Sligo, pleaded guilty to the theft of both items along with three bottles of spirits after carrying out two thefts within hours of each other at SuperValu, Main Street, Ballymahon, Co Longford on July 13, 2022.
Mr Kelly, who was in custody at the time of last week's District Court sitting, had been behind bars since February 9, 2023, Judge Bernadette Owens was told.
Sgt Mark Mahon, for the State, said the accused had been identified on CCTV entering the south Longford store on two separate occasions, resulting firstly in the theft of two pre cooked chicken burgers and one bottle of vodka valued at €24.50.
Later that day, Mr Kelly returned where it was revealed he took a pack of meatballs from the shelves as well as two bottles of bacardi, totalling €30.
Mr Kelly was also before the courts charged with being caught driving without insurance for the eighth time.
That came after a female motorist walked into Ballymahon garda station on February 10 last year to report how her car had been damaged in a road traffic accident six days earlier.
Sgt Mahon said the victim claimed that while she was caught in traffic along Ballymahon's Main Street, another car suddenly reversed out of a parking space and collided with her vehicle.
The court heard Mr Kelly admitted responsibility for the incident at the scene which led to damage being caused to the female motorist's car door and wheel arch.
Sgt Mahon said further inquiries found discrepancies concerning documentation relating to Mr Kelly's car and despite "numerous" attempts to contact the accused, those endeavours proved futile.
Mr Kelly, who sat in the custody suite of the court for much of the ten minute hearing, took issue with those remarks, shouting: "The guards never came to me."
In seeking further details as to the accused man's background, it was revealed Mr Kelly had 37 previous convictions, seven of which were for no insurance.
The most recent of those came on April 29, 2022 for an offence almost a year and a half earlier and led to a three month jail term as well as a ten year disqualification.
Two previous theft related offences were also read out, the last of which was recorded on April 29, 2022.
It was also revealed Mr Kelly had been subject to a suspended prison sentence when he committed the two incidents of shoplifting in Ballymahon last year.
In defence, Bríd Mimnagh pointed out to the court how the no insurance charge before the court occurred in February 2022 and was prior to Mr Kelly's prison sentence and ten year driving ban two months later.
"I note what the sergeant said and Mr Kelly says nobody had been in touch with him," she said.
"He had been in court on April 29 when he got the sentence and I would ask the matter of no insurance not be revisited to reactivate the suspended sentence."
Ms Mimnagh said there were certain mitigating factors behind Mr Kelly's failure to appear in court alongside the two shoplifting offences, both of which happened when her client had just been released from jail and effectively homeless.
"The theft and failure to appear happened when Mr Kelly had just been released from prison," she said.
"He had no money, no place to live and his parents weren't really communicating with him and you will see from the evidence the thefts were obviously food for him to eat to keep himself going."
Judge Owens, however, questioned Mr Kelly's motives and why he also chose to steal three bottles of alcohol alongside two pre cooked burgers and a pack of meatballs.
"He washed it down fairly well didn't he?" Judge Owens remarked, sparking a flurry of laughter among the public gallery.
Ms Mimnagh continued by saying Mr Kelly was a father of two who was keen to keep "on the straight and narrow" by securing gainful employment.
In delivering sentence, Judge Owens said the court could not ignore Mr Kelly was before the court with "a significant number of relevant previous convictions for no insurance".
She consequently sentenced him to five months in prison, backdating it to February 9, 2023, the date Mr Kelly first went into custody.
She also handed down a four month prison term for a Section 13 failure to appear charge which was his fourth such offence.
That sentence, it was confirmed, was to run concurrently to the five month sentence for no insurance.
Mr Kelly was also banned from driving for ten years.