JAILHOUSE SHOCK |
Double killer takes legal action claiming he was sexually assaulted by prison officer
The claims are made in a series of Judicial Review applications that the notorious criminal has made from behind bars.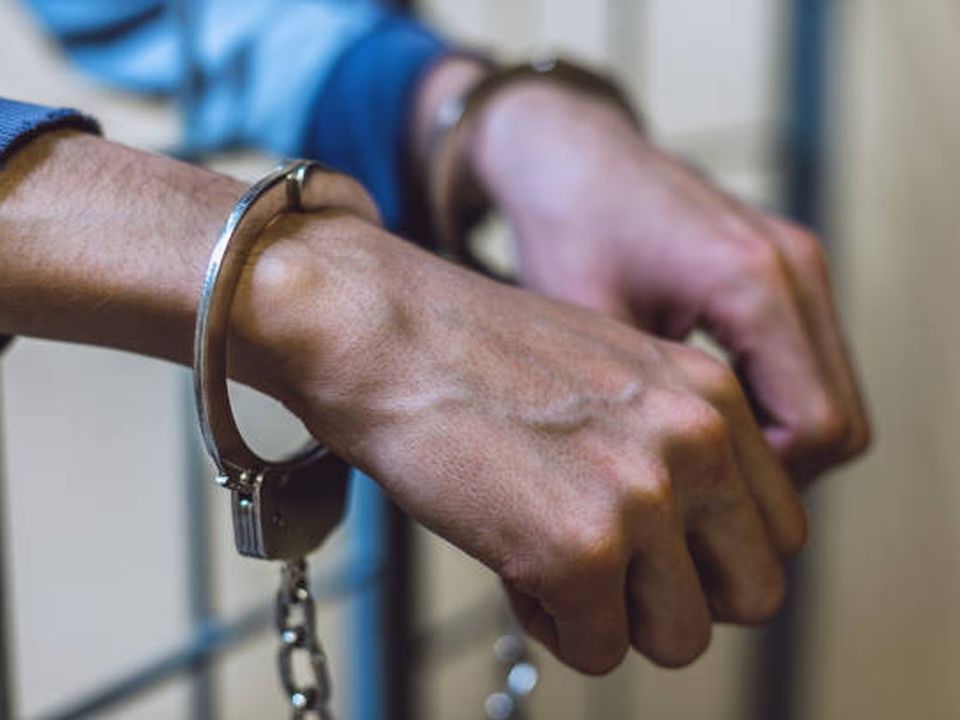 Today at 07:20
A NOTORIOUS double killer serving a life sentence has filed a series of legal papers making accusations ranging from the prison shop being an extortion racket to a prison officer sexually assaulted him with a metal detector.
The gangland killer, who cannot be named as he is currently before the courts, has been one of Ireland's most disruptive prisoners while serving his time but claims that "horrendous human rights abuses" have been committed against him.
He is serving life for murdering a man whose decapitated remains were found in a shallow grave a number of years ago. Gardaí suspect the gang led by gang boss Brian Rattigan ordered the killing in a dispute over drugs cash.
He previously served a sentence for manslaughter after stabbing a man to death in frenzied attack.
Despite having convictions for murder, manslaughter, possession of firearms, hit and run, assaults, threats to kill and drugs offences, the prisoner claims the Irish Prison Service has "developed into a lawless criminal organisation".
The claims are made in a series of Judicial Review applications that the notorious criminal has made from behind bars.
The double killer has been behind dozens of incidents in prison for which he was disciplined, including fighting with staff and inmates, making threats and being caught with weapons.
He was also given more prison time after being caught with €7,000 worth of heroin, more than 100 zopiclone tablets and a mobile phone which had been smuggled into him during a prison visit.
The Dubliner, who previously represented himself in a murder trial, is acting as a lay litigant in the proceedings and made his applications in handwritten statements.
One of the applications was titled "Civil Suit against the IPS" and he said he wanted to sue the Prison Service and Minister for Justice "for deliberately committing human rights abuses against me, making false reports to detain me in solitary confinement indefinitely, deprived of all my basic human rights, In direct violation of my constitutional rights.
"Misleading the High Court with false documents as to why I am detained like this and also releasing misleading false statements to various newspapers to try cover themselves for committing horrendous human rights abuses."
He claims he is being frustrated in his attempts to "getting into the High Court for a judicial review" and the prison service are unjustly keeping him in solitary confinement. He goes on to claim he was assaulted by prison staff in full view of cameras.
In a written judgement High Court Justice David Holland said the prisoner made several other claims, including that he was assaulted by prison staff in front of cameras.
Judge Holland wrote: "It is alleged that he was sexually assaulted by an officer with a metal detector, deprived of family visits, phone calls and video calls and that false reports were made by the Prison Service to the Garda Síochána alleging that he, the applicant, had made threats to kill and had been guilty of indecent exposure."
He went on to claim the prison service hid CCTV from gardaí, read his private correspondence and legal correspondence and obstructed his correspondence with courts, solicitors and independent bodies.
"A variety of other complaints are made -– such as charging excessive prices in the prison shop by way of running an extortion racket against prisoners and breaking tiles in the showers and blaming him. ​
The judge said it may provethat leave to seek judicial review should be refused in the proceedings on the basis that the claim for damages which he is making should be made by plenary process (a civil case for damages) rather than in judicial review.
In separate legal filings the same prisoner sought another judicial review after claiming he was assaulted by two gardaí and claimed he "should be compensated for the damage and suffering caused by reckless guards".
The application for that review was rejected after a judge found the application was misconceived as "any action for damages for assault should be prosecuted by plenary proceedings and not by judicial review".