"We are governed, our minds are molded, our tastes formed, our ideas suggested, largely by men we have never heard of." Edward Bernay nephew of Freud.

TikTok; what do you really think about Data Harvesting, could ByteDance China have access to it? Remember Cambridge Analytica links to Facebook and data harvesting; and the feeding of data re the 2016 election in the US and of course Brexit implications in the UK. Traditional sweeping under the carpet is what comes to mind!!!!

================
Bill Browder
25th March 2025
Opinion | The moral and legal case for sending Russia's frozen $300 billion to Ukraine. It's great to see more and more important voices weighing in to seize Russians central bank reserves in the west.
washingtonpost.com Opinion | The moral and legal case for sending Russia's frozen $300 billion to Ukraine There would be an elegant justice in transferring Moscow's frozen central bank assets to the nation ravaged by Vladimir Putin's invasion.

24th March 2023
Clarity.
Quote Tweet

Oz Katerji
@OzKaterji
Mar 24
I am not prepared to live in a world in which Russia gets to wipe entire nation states off the face of the earth because they refused to bend the knee. I am prepared to lose everything resisting that. If you aren't willing to do the same, then get out of our fucking way.
==============
24th March 2023
Reupping for timeliness. I don't think it's helpful to scream "Ban TikTok." It didn't work with Huawei. I think it's more helpful to lay out instances where the CCP (in many cases without executives' knowledge) China's biggest tech brands as staging grounds for espionage.
Quote Tweet
=============
Boys and gals, please make sure to subscribe to our
Patreon. Popular support is our main budget source, so it really, really helps that you donate and help wartime journalism in Ukraine. 
patreon.com The Kyiv Independent | Independent English-language journalism in Ukraine. | Patreon Become a patron of The Kyiv Independent today: Get access to exclusive content and experiences on the world's largest membership
==============

#Ukraine is currently unable to launch an offensive, said President #Zelenskyy. He explained this by the fact that #Kyiv is waiting for deliveries of tanks, artillery and US MLRS.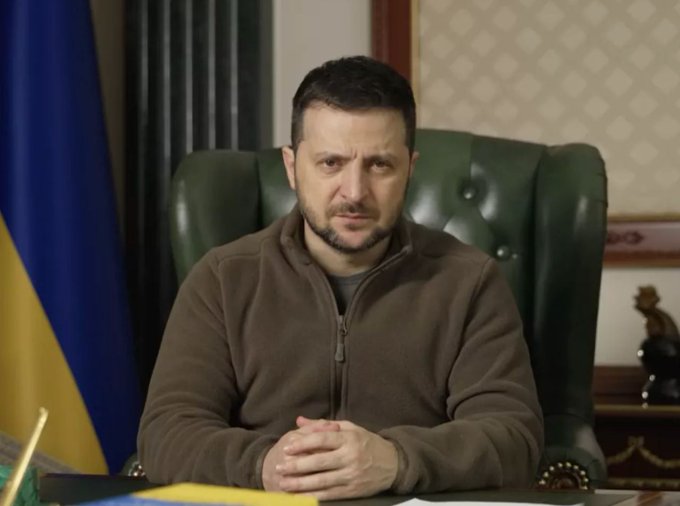 ·

I am grateful to
and EU member states for this game-changing decision. Exactly what is needed: urgent delivery + sustainable joint procurement. The EU once again demonstrates resolute leadership in the face of historic challenges posed by Russian aggression.

Josep Borrell Fontelles
@JosepBorrellF
Mar 20

A historic decision. Following my proposal, Member States agreed to deliver 1 mio rounds of artillery ammunition within the next 12 months. We have a 3 track approach: 1) €1 bn for immediate delivery 2) €1 bn for joint procurement 3) commission to ramp up production capacity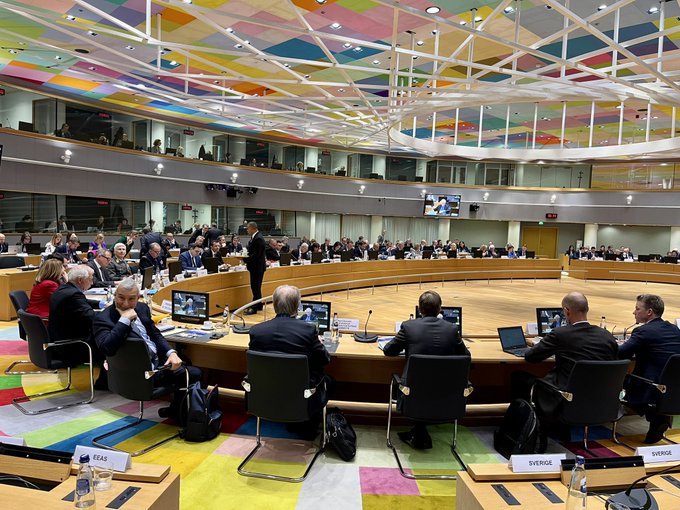 Nicole Perlroth
@nicoleperlroth
·
Oct 23, 2022
I have not, and will not, download TikTok. Why? Because the Snowden leaks made crystal clear that the CCP has (in many cases without the company's direct knowledge) used Chinese tech platforms as staging grounds for espionage/surveillance. (1/6) twitter.com/FaceTheNation/…
Show this thread
============

Goodnight #Ukraine. Please keep supporting #Ukraine. Please #StandWithUkraine️ until victory. Need a reason to do so? Here Ukrainian military medics evacuate wounded on Bakhmut frontline.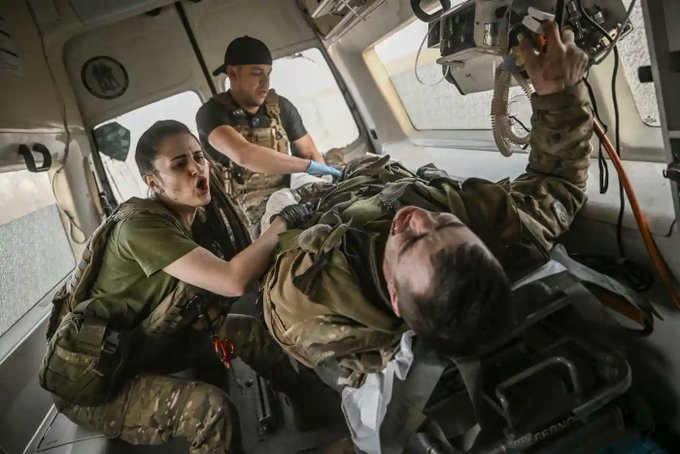 Big game for #Ukraine tomorrow. At Wembley their team face England in a EURO 2024 qualifier. They've been training at Premier League club Brentford's facilities ahead of the game. A member of Brentford's ground staff said "This is no normal national team."
https://edition.cnn.com/2023/03/25/football/ukraine-england-wembley-preview-spt-intl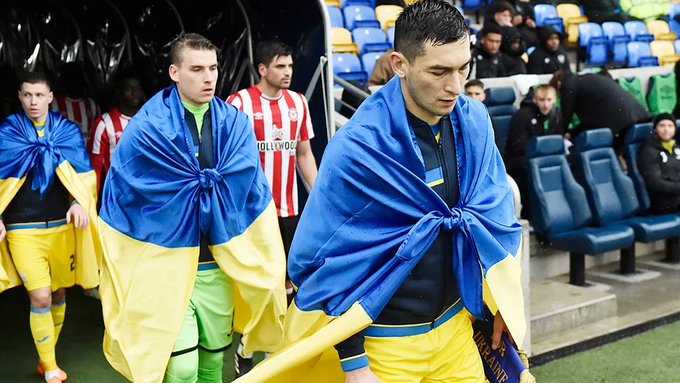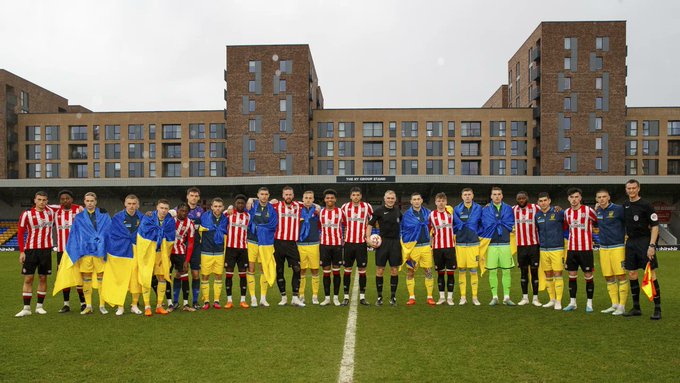 25th March 2023
UK Ministry of Defence agree with #Ukraine's military – that Russia's assault on the eastern town of Bakhmut has largely stalled. This likely a result of extreme attrition of the Russian force, made worse by childlike tensions between Russian Ministry of Defence & Wagner group.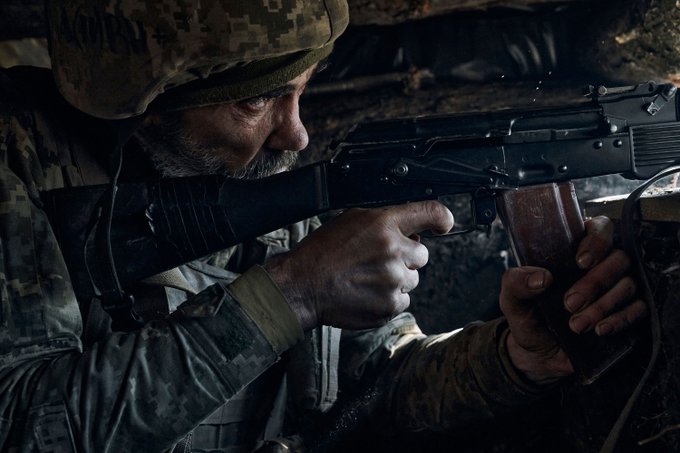 ===============
Jason Jay Smart Retweeted

·
THE COST OF LIBERTY 10k – 15k Latvian partisans  gave their lives to resist the Soviet occupation of 1945 – 1991. The Baltic states' () incorporation into the USSR was NEVER internationally recognized: It was an occupation. Anyone in Riga is free to DM me to meet-up.