'HITMAN' |
Revealed: Thug hired by jealous Dublin husband to murder his wife's friends
Drug addict Leech asked for €10,000 to carry out the killings and Kennedy handed over €8,000, which he got from friends and family who were unaware of his intentions.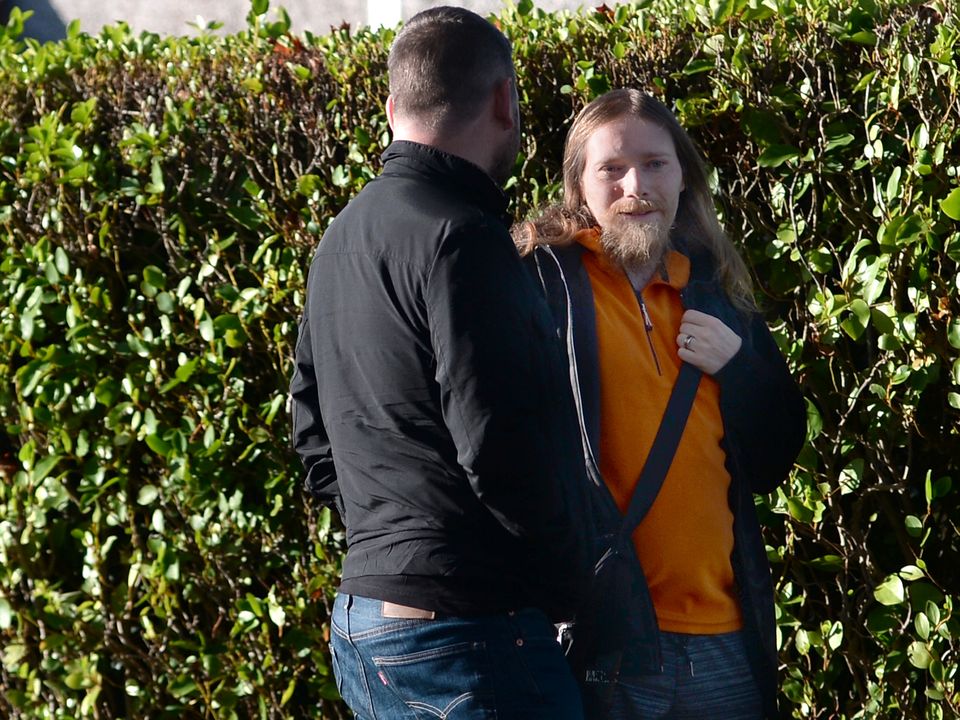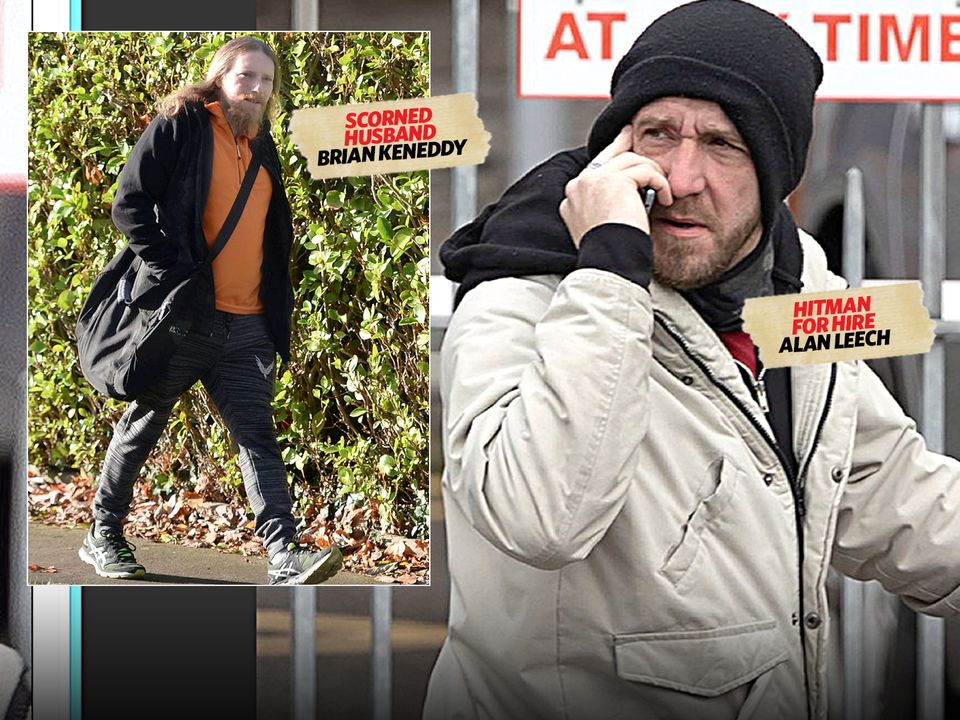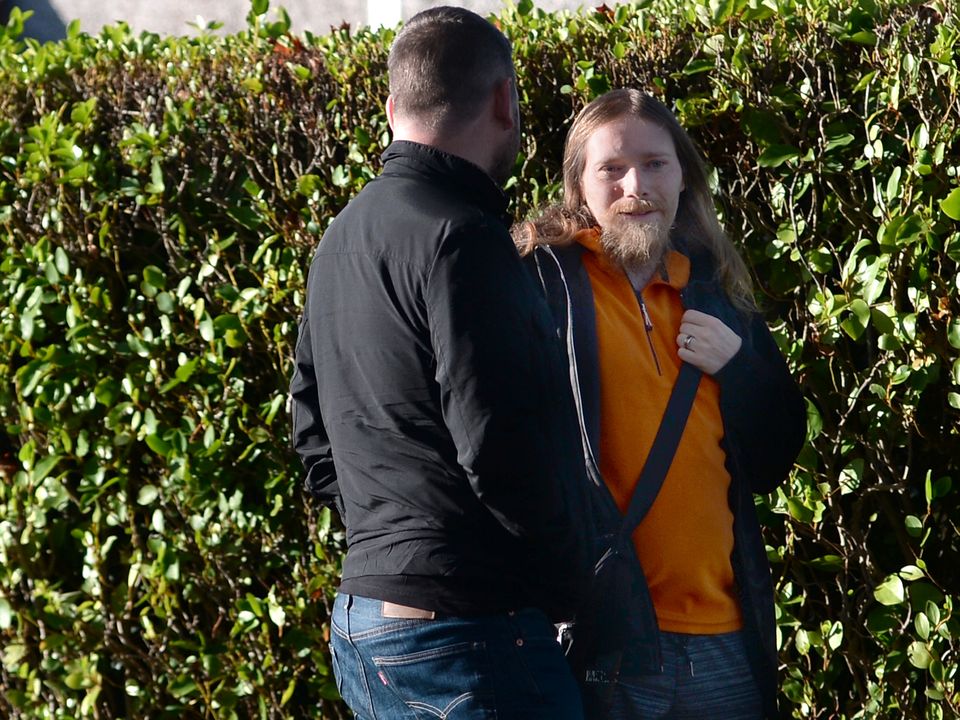 Today at 14:21
This is the thug who a Dublin man solicited to murder two Canadian women after his wife befriended them online while playing Dungeons and Dragons.
Alan Leech (38), from Loftus Hall Apartments, Hazelbrook Square, Churchtown, Dublin, was hired by jealous husband Bryan Kennedy to kill the Canadian couple after he was angry because his wife was leaving him and they were supporting the move.
Drug addict Leech asked for €10,000 to carry out the killings and Kennedy handed over €8,000, which he got from friends and family who were unaware of his intentions.
While Leech is not believed to have planned to carry through on the plot, he began blackmailing and threatening Kennedy and his family after demanding the other €2,000 to carry out the killings.
Kennedy told the Sunday World ahead of his own sentencing that he was terrified of Leech after the would-be hitman started threatening him and said he picked the "wrong person" when he hired him for the double hit.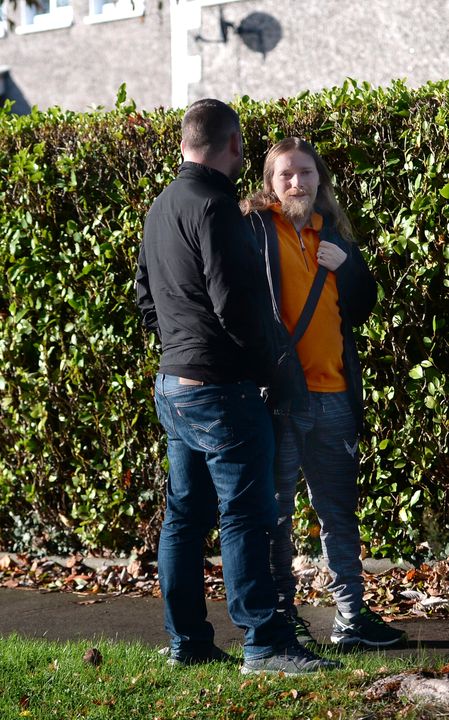 Leech appeared in court this week where he pleaded guilty to demanding the €2,000 with menace from Kennedy's ex-wife on dates between January 6, 2020 to February 11, 2020.
He had initially been charged with a number of other offences, including threats to kill or cause serious harm to Kennedy, but they are no longer being pursued following his guilty plea.
The case was adjourned until April 19 for sentencing.
Scorned husband Kennedy, who believed Leech would carry out the double murder, was sentenced to four-and-a-half years after pleading guilty to soliciting the would-be assassin to murder the Canadian couple between October 2019 and January 2020.
He will begin his sentence next month as arrangements had to be put in place to organise supports for his ex-wife and children, as he was their primary carer despite the marriage breaking up.
Kennedy knew Leech as their kids went to the same school and confided in him that he was having relationship difficulties.
https://7d1e5a57412f2c6248776faae7527213.safeframe.googlesyndication.com/safeframe/1-0-40/html/container.html
"At the end of the day it was just heartbreak. You get the worst news possible and you just start thinking crazy," Kennedy told the Sunday World.
He wrongly believed his problems would be solved if he got Leech to murder Canadian couple Stephanie Poirier and Clara Houde-Brunette who had met his wife online.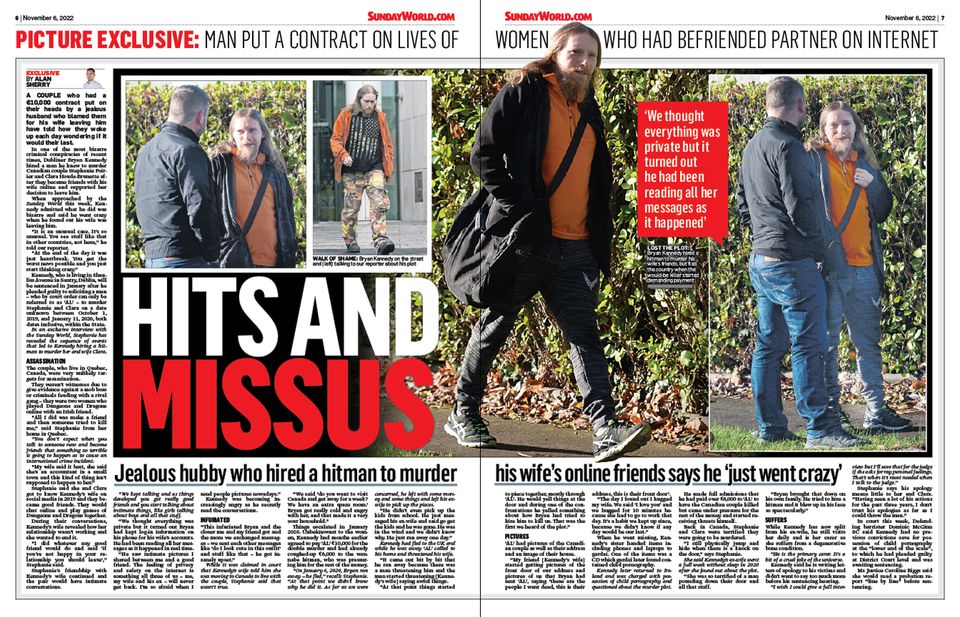 Stephanie previously told the Sunday World that she and her wife, Clara, got to know Kennedy's wife on social media in 2019 and they became good friends.
They would chat online and play Dungeons and Dragons. Kennedy's wife revealed to them how her relationship wasn't working and she wanted to end it.
"I did whatever any good friend would do and said if you're not happy in your relationship you should leave," Stephanie said.
Stephanie's friendship with Kennedy's wife continued and they often had intimate conversations.
"We thought everything was private but it turned out Bryan had kept log-in information on his phone for his wife's accounts. He had been reading all her messages as it happened in real time."
She said Kennedy saw intimate pictures that she and Bryan's wife had shared and this incensed him.
While Kennedy claimed his wife told him she was moving to Canada to live with the couple, Stephanie said that wasn't true.
"We said, do you want to visit Canada and get away for a week? We have an extra spare room. Bryan got really cold and angry with her and that made it a very sour household."
By January 2020, Kennedy had already paid over €8,000 to Leech, who was pressuring him for the rest of the money
On January 6, the pressure became too much for Kennedy that he fled the country without telling anyone where he was going.
"He didn't even pick up the kids from school. He just messaged his ex-wife and said go get the kids and he was gone. He was in the wind and we didn't know why. He just ran away one day," Stephanie said.
While he was away, Leech called to Kennedy's home and threatened Kennedy's wife.
Stephanie said: "It came out bit by bit that he ran away because there was a man threatening him and the man started threatening my friend, saying awful things.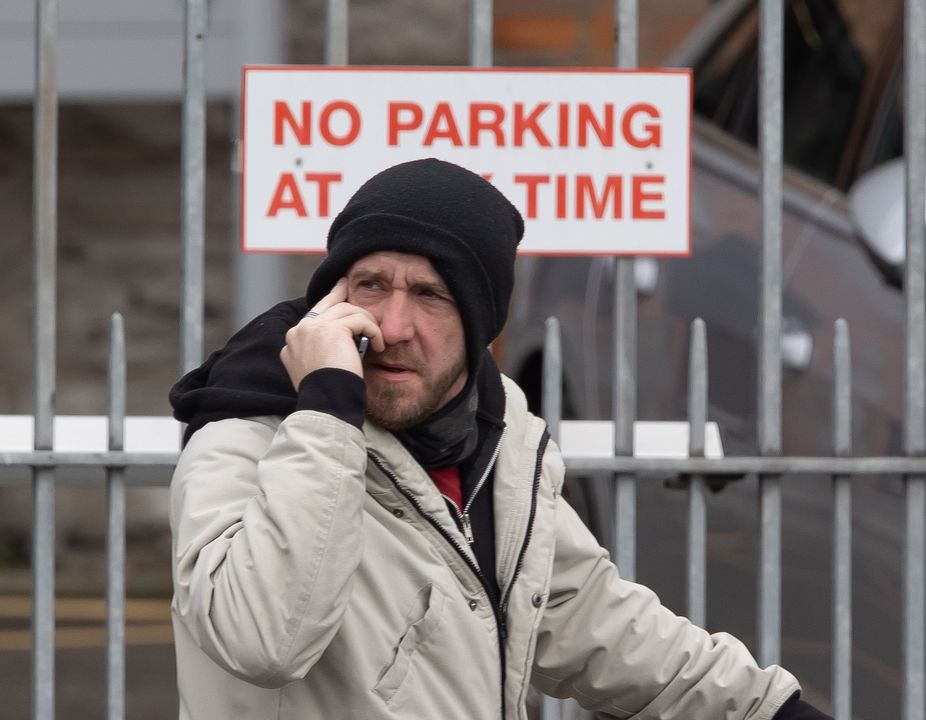 "At that point things started to piece together mostly through [Leech}. He would yell things at the door and during one of the confrontations he yelled something about how Bryan had tried to hire him to kill us. That was the end of January and that was the first we heard of the plot."
Stephanie said while she could understand if Kennedy confided in Leech about how he didn't like the fact his wife was friends with the Canadian couple, but to hire him to kill them was crazy.
"It's one thing to go to someone who is sympathetic and say, 'I've been having relationship issues', it's another thing when that person says 'hey, do you want me to off them for you' and you say 'yeah here's €8,000.'
Now that Leech has pleaded guilty, we can also reveal that Kennedy told the Sunday Worldabout how the plan to hire a hitman backfired.
"You just start thinking crazy and you pick the wrong person [Leech], you probably know his name. He didn't just threaten me. He threatened my ex-wife and kids. I'm just glad the guards [became involved].
Asked if he was terrified of Leech himself, he said: "Oh yeah. Especially with that man if he has priors and stuff."
Kennedy also told us he wasn't looking forward to the prospect of being jailed himself.
"I don't think anyone enjoys jail. Especially being a family man, being a carer who does stuff day-to-day – being taken away from that."
While Kennedy has now split from his ex-wife, who suffers from a degenerative bone disease, he continued to be her primary carer and look after their children even after he was convicted of the hitman plot.
His ex-wife accompanied him to court for his sentencing hearing and said no matter what supports were put in place for their family they could not replace the level of care given by Kennedy.
aggravating
Judge Caroline Biggs postponed the sentence until April to allow time for Tusla to put in place supports for his ex-wife and kids.
She said while it was preferable that Kennedy cared for the kids, it was "on his head" that he chose to break the law and he must bear responsibility for that.
She said an aggravating factor was that Kennedy was warned it was a dangerous road to go down and that he took time to think about it but still went ahead.
Stephanie previously told the Sunday World that the plot left both her and her partner as well as Kennedy's family terrified and he brought that on all of them.
"All three of us have not slept well for the past three years and I think Bryan's ex-wife and her kids are suffering the worst.
"His ex-wife stayed awake for a week straight when she found out about it. She was so terrified of a man pounding down their door and all that stuff.
"He [Kennedy] brought that down on his own family. In a sense that is a karma. He tried to hire a hitman and it blew up in his face so spectacularly. On some level it feels karmic but the impact it's having on his wife and kids is heartbreaking."
Leech was previously jailed for 18 months for stealing €118,000 worth of electronics from a security company where his father worked for 30 years and Leech also worked.
He pleaded guilty to 27 counts of stealing LCD TVs, digital cameras, PlayStations and Xbox equipment from Brute Force Security, at Sandyford Industrial Estate, between February 20 and June 6, 2008.
Leech said in court he had a chronic cocaine habit and stole the items to pay off a drug debt.​
Leech's father, who was completely unaware of the thefts, offered to resign from his job after finding out what his son did. He also paid off the remaining €3,000 owed to drug dealers.
At the sentencing hearing, Leech's mother told the judge she had not noticed any changes in her son because, she said: "We have never, ever dealt with drugs in our family circle."