The Michael Shine saga – justice delayed?
Updated / Saturday, 20 Aug 2022 12:01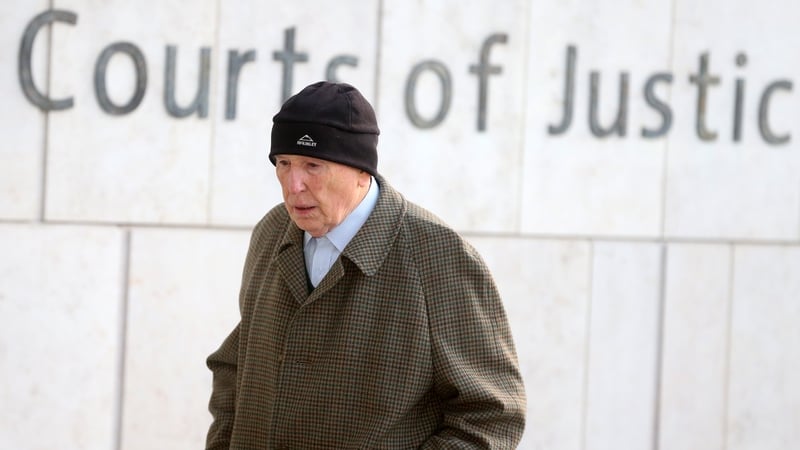 RTÉ Investigates
The extraordinary legal saga involving disgraced former surgeon Michael Shine appears to be winding down.
Shine was described in a 2021 court judgment as a "prolific sexual offender".
The Court of Appeal noted that he "preyed on these young boys" whom he was "entrusted to medically examine" at Our Lady of Lourdes Hospital, Drogheda.
His abuse was carried out on an industrial scale, yet Shine served just three years in jail for his crimes, from February 2019 to February 2021. It is now unlikely that he will face any further criminal proceedings.
The decades-long saga includes three separate criminal trials in which Shine was accused of abusing 18 boys. In 2003 he was acquitted in the first of those trials but was convicted in trials in 2017 and 2019 of assaulting nine complainants.
---
---
Throughout the process, Shine fought every step of the way in numerous legal challenges and appeals.
At one point, he even sought damages from the State.
Shine was first criminally charged in 1996 with indecent assault. But that case only came to trial in 2003, having been delayed by legal challenges on Shine's behalf.
Ultimately, and much to the dismay of his victims, Shine's persistence appears to have paid off.
A fourth trial relating to 11 complainants was due to take place in 2021, but that has been halted following a successful judicial review.
And as reported this week by RTÉ Investigates, the Director of Public Prosecutions (DPP) has instructed that no further charges be brought against Shine concerning complaints from 25 men.
The Gardaí have confirmed that no other Shine cases are under investigation.
RTÉ Investigates also recently reported that settlements in over 100 civil proceedings taken against Shine, his former employer Medical Missionaries of Mary, and the HSE, are close to being finalised. In those proceedings, the plaintiffs sued for sexual assault. (An earlier tranche of over 100 civil cases was settled in 2012.)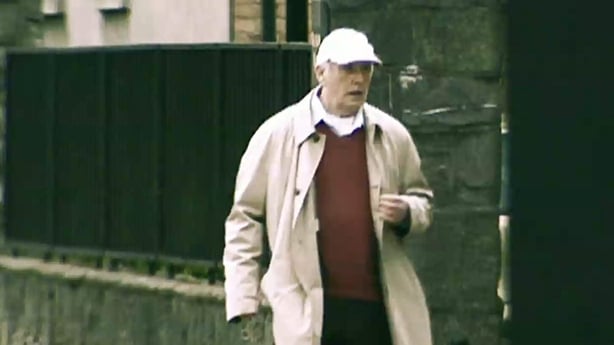 'The malignancy of compensation'
Shine's delaying tactics have meant that many of his alleged victims had to wait years for justice – with many denied it completely.
In a judicial review, Shine unsuccessfully argued that this prosecution should be halted because of the time that had elapsed since the alleged offences, in 1974 and 1975, which he claimed would prevent him from getting a fair trial.
Despite his efforts, he was put on trial in 2003. According to a court report of the trial, Shine told Dundalk Circuit Court that the allegations were "tied up with compensation, the malignancy of compensation".
He was found not guilty in that case. But that was far from the end of the matter.
In 2013, Shine lodged High Court proceedings seeking to restrain additional criminal proceedings involving 22 complainants.
Again, he argued that there had been a delay in bringing charges against him and complained that publicity – including an RTÉ documentary broadcast in 2009 and media coverage in 2012 concerning civil actions – meant he could not receive a fair trial.
'The courts have struggled to deal with child sexual abuse'
In 2015, the High Court refused to halt the proceedings, as did the Court of Appeal.
The latter acknowledged that the courts "have struggled to deal with the phenomenon of child sexual abuse since the first waves of complaints emerged in the early to mid-1990s. The problem has proved itself to be especially acute so far as lapse of time is concerned".
Following a criminal trial in 2017, Shine was convicted of three counts of indecent assault. That December, he was sentenced to 20 months in prison but, later that month, he was granted bail, pending an appeal against his conviction and sentence.
He was then convicted in his third criminal trial, in February 2019, of abusing seven individuals, for which he was sentenced to four years.
More than two decades after he was first charged, Shine was imprisoned.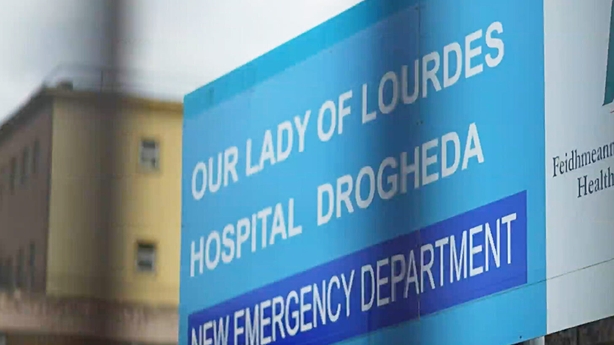 'He preyed on these young boys'
In April and July 2019, the Court of Appeal rejected his appeal against his conviction and sentence in the 2017 trial. The court noted that "he preyed on these young boys", and his 20-month sentence was then activated. But, in practical terms, this changed little because he was already serving the four-year sentence imposed following the February 2019 trial, with both sentences running concurrently.
Meanwhile, the former doctor also faced additional charges involving complaints from 11 men, for which he was scheduled to go to trial in June 2021.
In 2020, he took proceedings seeking to halt this prosecution, claiming that a delay in bringing proceedings against him interfered with his right to a fair trial.
Shine sought damages
Remarkably, according to a legal submission obtained by RTÉ Investigates, Shine also sought damages from the State as part of this judicial review – although this claim was ultimately not pursued.
In the legal submission, it was argued that this would be his fourth trial on "similar historic allegations" and that it would be "unjust to prosecute him, for similar offences, in a piecemeal, repeated and sequential manner in circumstances where allegations date back many decades and he is 88 years of age with deteriorating health".
It was also claimed that the DPP delayed bringing charges against Shine. According to a judgment from the Court of Appeal in 2021, the DPP had issued a decision to charge Shine in May 2017, but he was not alerted of this until May 2019.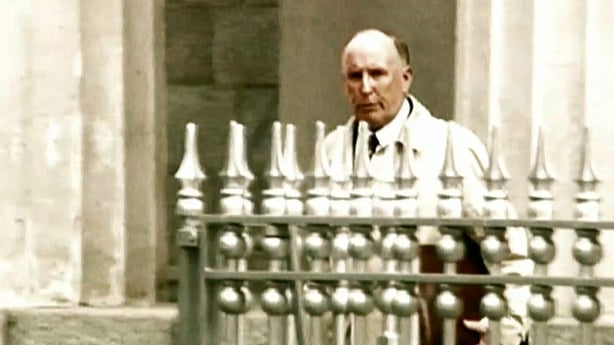 "The directing officer was very aware of the need for expedition and directed a letter be furnished to the appellant's [Shine's] solicitors regarding the issue of the time of the charge, but due to a misstep, this was not sent," the court stated.
Because of various "cumulative factors," including delay, Shine's old age and poor health, and because he had already stood trial on three occasions, the court ordered that the 2021 trial should be halted.
Three years in jail
Shine's legal battles – and the fact that he served so little time for such widespread abuse – illustrate the difficulty in prosecuting historic cases involving multiple victims.
On the one hand, the courts accept that a defendant's right to a fair trial could be at risk when facing many multiples of accusers in a single trial.
But where there are multiple accusers, involving several trials – which are subject to various legal challenges and appeals – this can drag the process out for years.
It then becomes more challenging to put an elderly defendant, accused of historical offences, on trial.
And with each passing year of the legal process, the prospect of justice for abuse victims diminishes.