'SCUMBAGS' |
Man 'left for dead' after Dublin gang mistook him for burglar and beat him with hurls
The incident took place on Faussagh Avenue in Cabra at around 10.30pm yesterday evening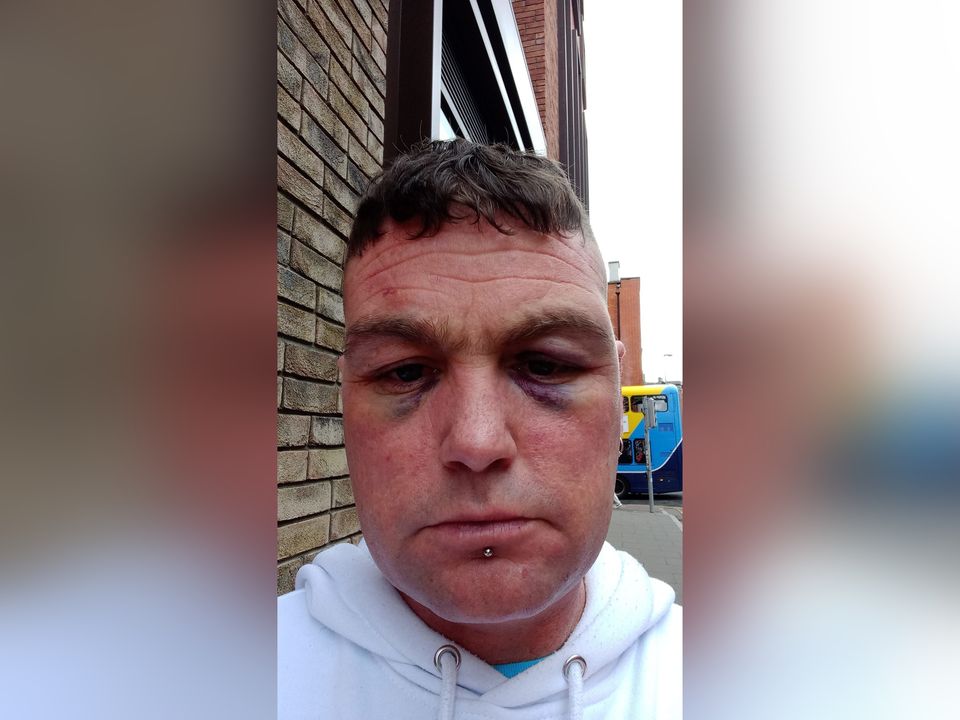 Today at 17:14
A man was "left for dead" after he was attacked by a gang who mistook him for a burglar in north Dublin this week.
Anthony, who is originally from Mountrath in Co Laois but has been living in Dublin for the last five years, was heading home from his friend's house on Tuesday evening when a group of men pulled up in cars and began to "beat me with hurls".
The incident took place on Faussagh Avenue in Cabra at around 10.30pm.
"My friend does hampers for underprivileged families, and I was giving her a hand to get food together," he told sundayworld.com.
"I left her house and was walking down to get the Luas and a car pulled up in front of me. A fella jumped out in front of me and said someone was seen an hour beforehand trying to break into houses and obviously I was just in the wrong place at the wrong time, and they thought it was me.
"The next minute, another car pulled up and six or seven fellas jumped out and started battering me with hurls.
about:blank
"They were beating me and beating me and then they jumped back into the car and drove off.
"I got such a fright. I didn't know what was going on. I was shaking the whole way home on the Luas, I couldn't wait to get indoors. It was terrible."
Anthony said the "scumbags" left him with visibly swollen black eyes, which means he can't go back to work for some time.
"I woke up the next morning sore. My two eyes were closed and my leg was all swollen. My knee is really sore but other than that, I'm getting there," he said.
"I work in a restaurant and they won't have me in the restaurant with my eyes.
"I can't afford to be out of work. I need to go back to work, I have rent to pay. I'm taking anti-inflammatories so I can get back to work as soon as I can."
Anthony said that this isn't the first time he's been assaulted on the streets of Dublin, although he admitted that he doesn't usually have any problems walking around the capital.
"A couple of months ago, I was jumped one dark evening coming home from work. Two fellas took my rings, my wallet, and my phone.
"But other than that, I never have any trouble in Dublin," he added