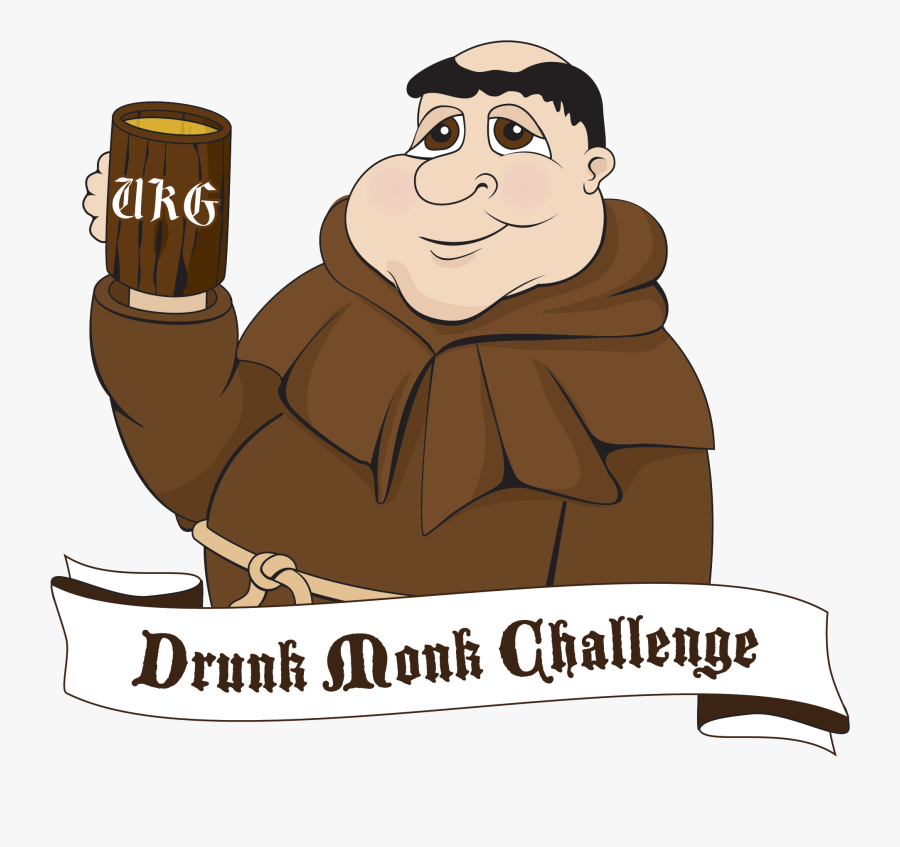 HUTCH DOWN |
How jailing of Gerry Hutch's nephew Ross is just latest calamity to befall tragic family
The court heard Ross Hutch had suffered several bereavements in recent years, including tragically both parents.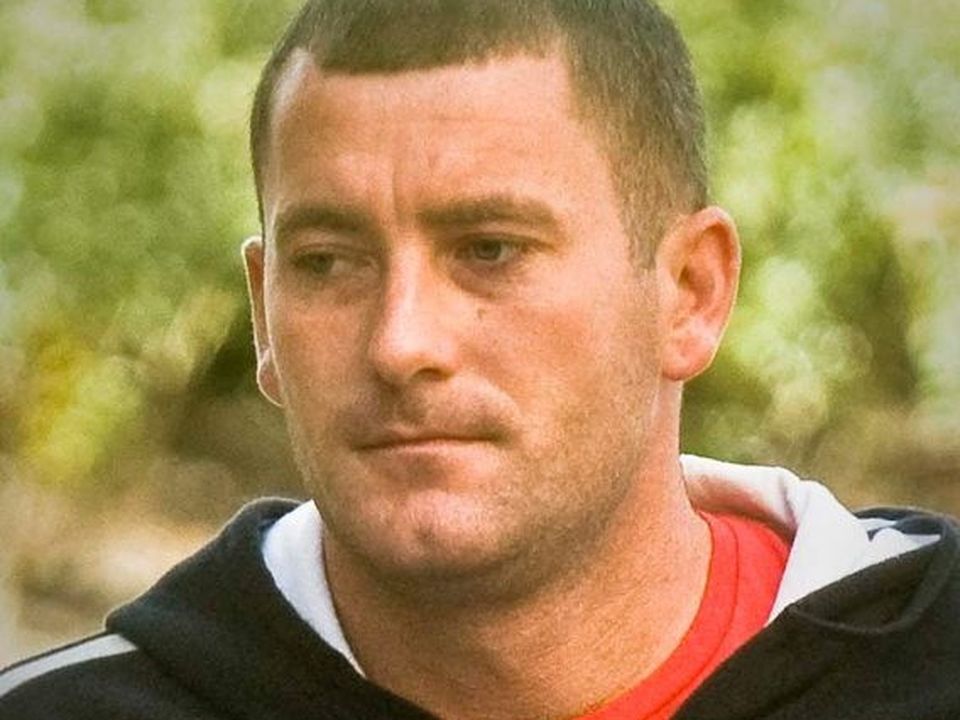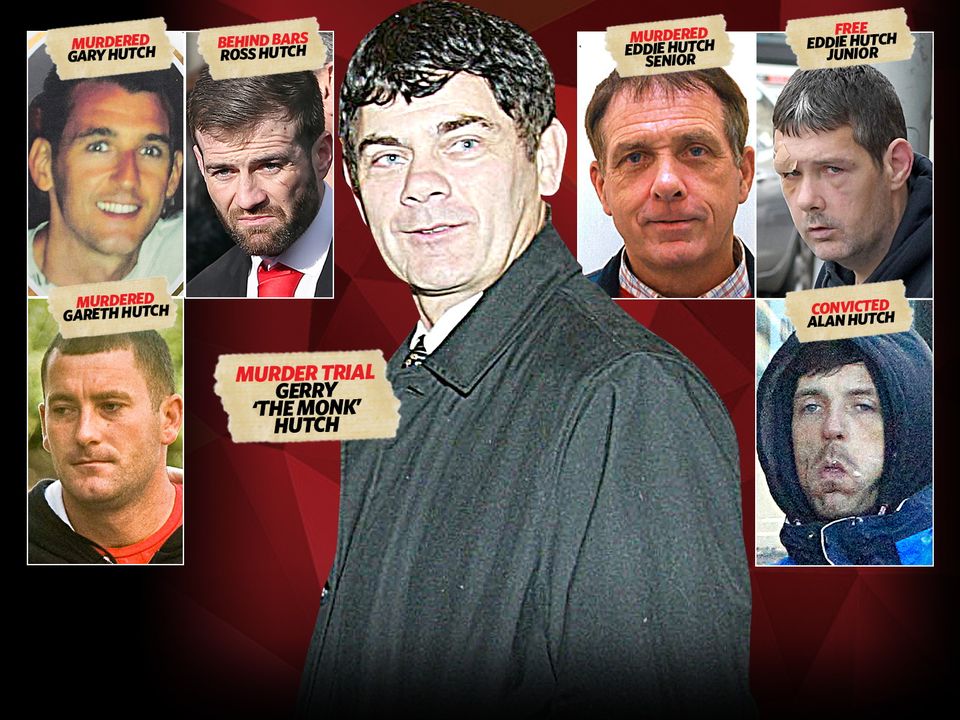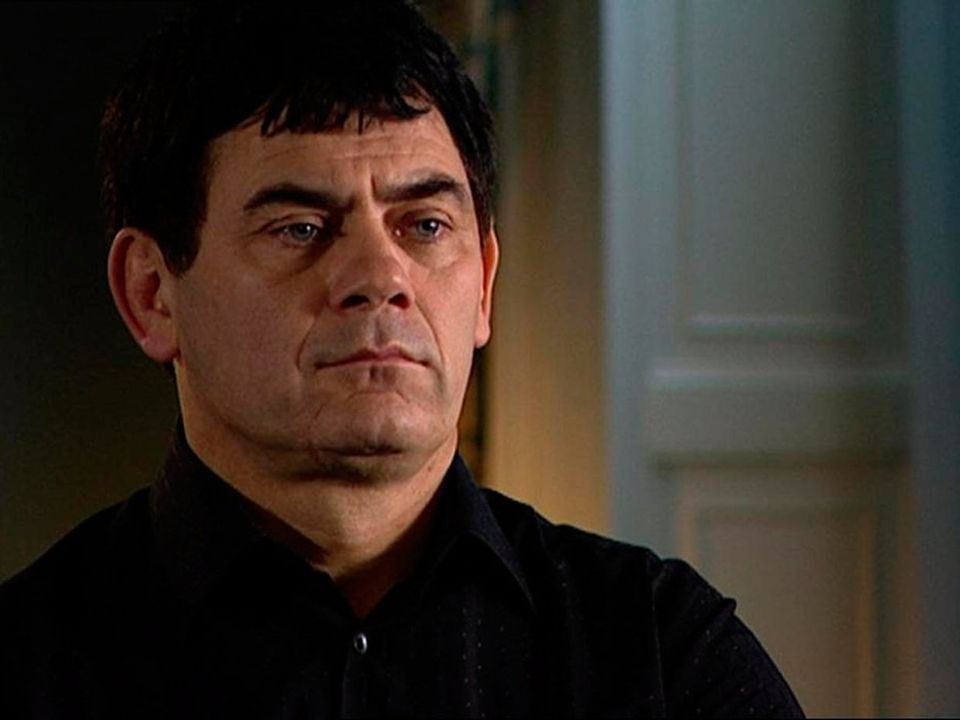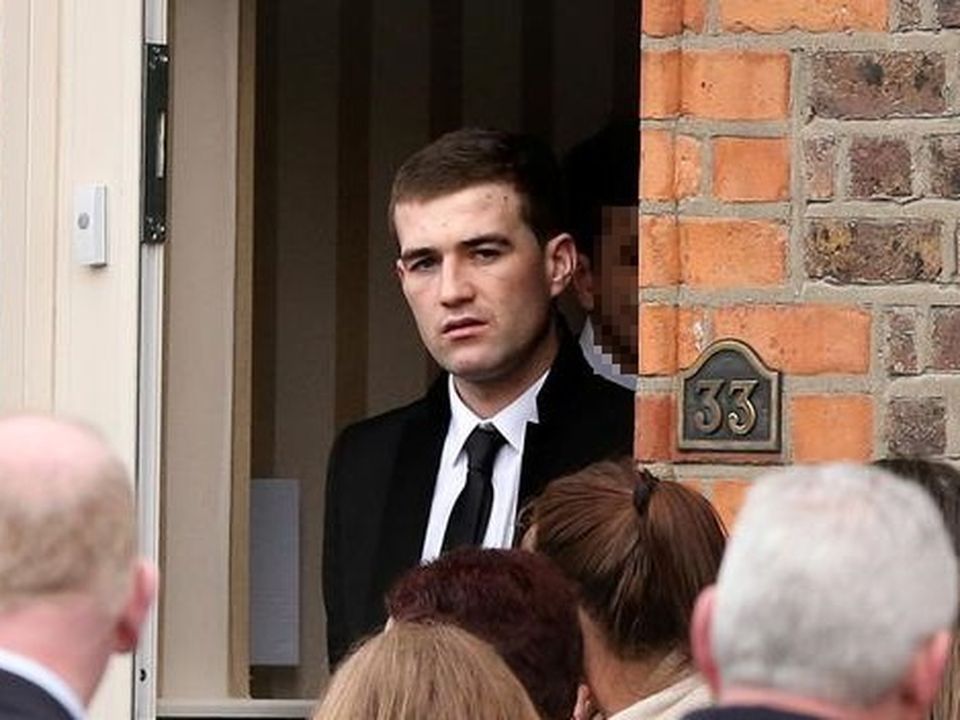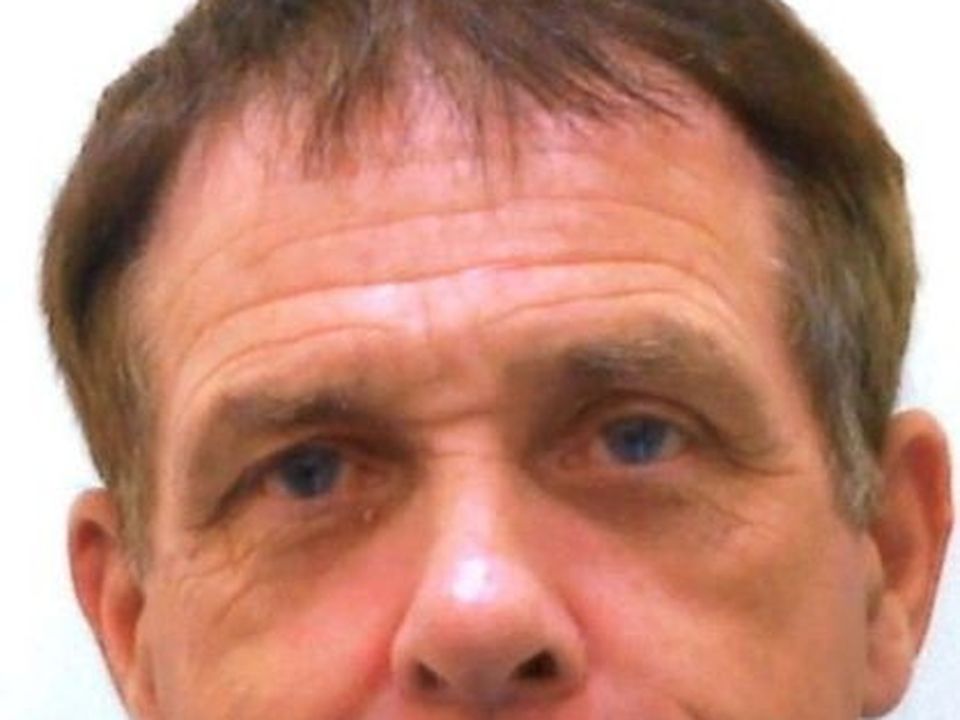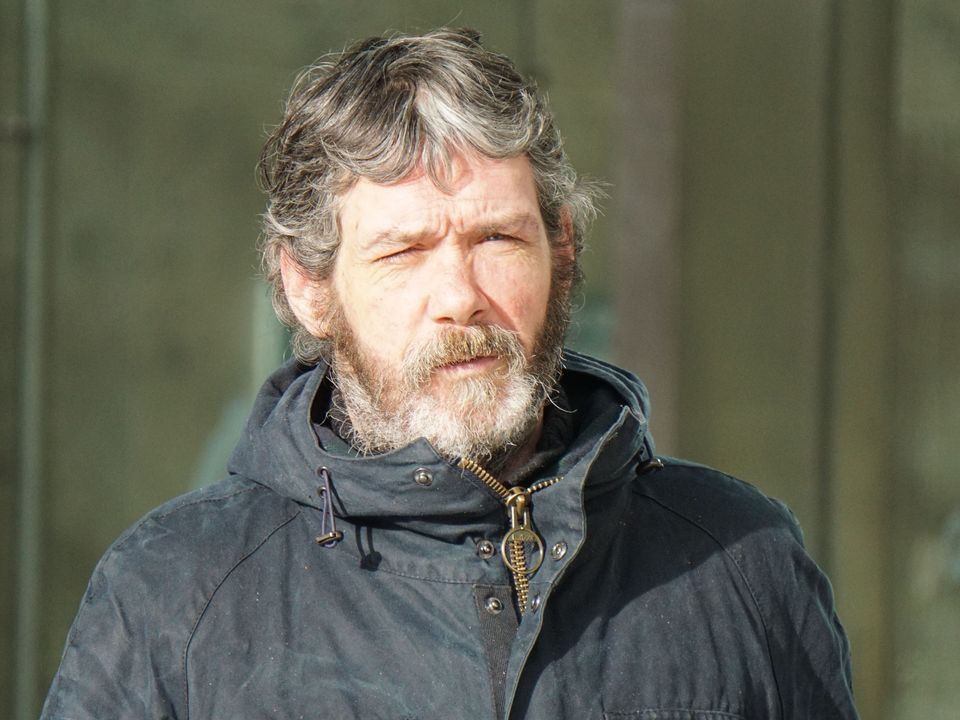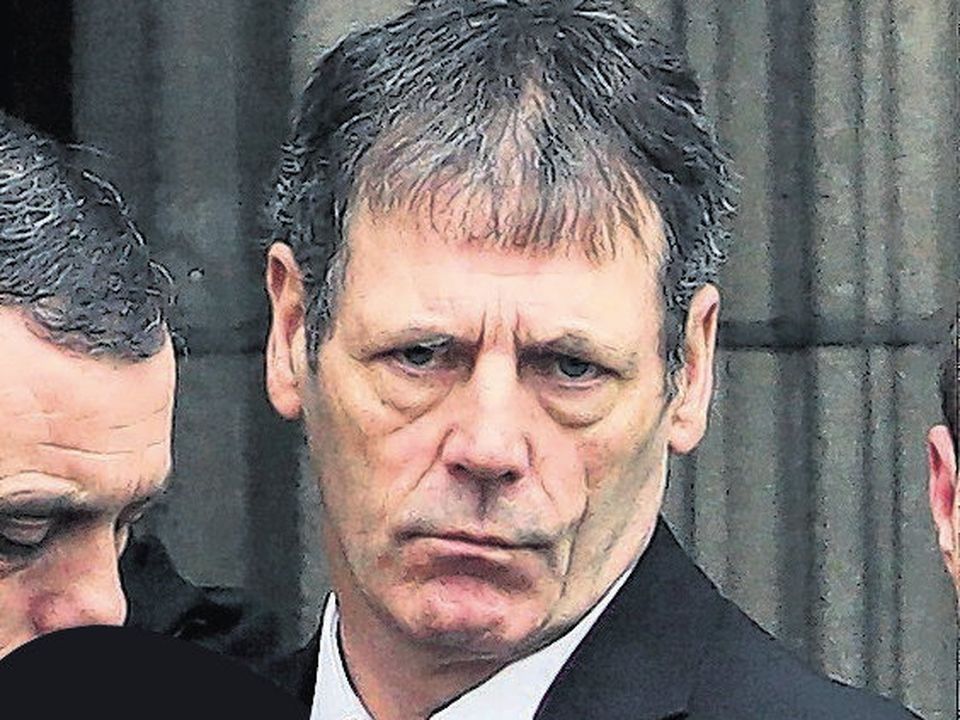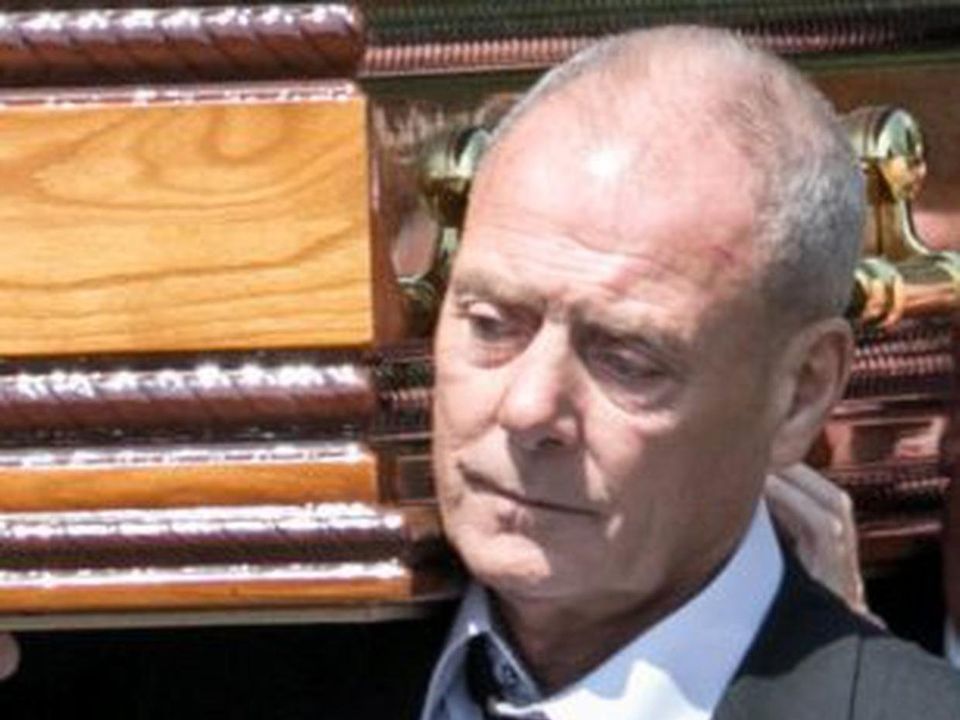 Today at 07:18
The jailing of Ross Hutch, the nephew of Gerry 'The Monk' Hutch this week, is just the latest incident to befall his family.
While their uncle awaits a verdict from the Special Criminal Court on a charge of the murder of David Byrne in the Regency Hotel more than seven years ago, several of his other nephews and family members have hit the headlines in recent times for the wrong reasons.
This week, Ross (31) of Portland Place in Dublin 1, was sentenced to ten years in prison for two separate attacks on a man and a woman over a 48-hour-period in 2021.
He had pleaded guilty to assault causing serious harm to his ex-girlfriend's partner on August 22, 2021, by slashing the man's face with a knife.
Hutch further admitted assault causing harm to a different ex-girlfriend the following day on August 23, 2021, at Holyhead Hostel on Gardiner Street.
At a hearing in Dublin Circuit Criminal Court, Judge Martin Nolan described the second offence as a "savage and repeated attack".
Judge Nolan sentenced Hutch to seven and a half years in prison for the assault causing serious harm to the man and to two and a half years for assaulting the woman, both sentences to run consecutively.
Hutch has 75 previous convictions, including assault, possession of a shotgun, firearms and knives, criminal damage, violent disorder and robberies.
In defending Hutch, his counsel, Michael O Higgins SC, said he had suffered numerous early traumatic childhood experiences, as a result of which he was not able to cope with adult life.
He had suffered several bereavements in recent years, including tragically both parents.
Hutch's mother passed away in January of this year, while Ross was still in custody. It is understood officers were called after a male relative became concerned and forced entry to the property where Jane (66), also known as Jenny, had died.
But it was the murder of his cousin Gary, in Spain in 2015, that sparked the bloody Hutch/Kinahan feud, which led directly to the deaths of no fewer than four of his relatives, including his father Eddie Hutch Snr (59).
Eddie was gunned down on Poplar Row in February 2016, in a revenge killing just days after Kinahan gangster David Byrne was shot dead in the infamous Regency Hotel attack.
Following Byrne's murder, cartel boss Daniel Kinahan ordered his gang to kill members of the Hutch family or anyone connected to them. The feud would eventually cost the lives of a total of 18 men.
One of the first to be targeted was innocent taximan Eddie Snr who was shot dead outside his home in the north inner city.
Despite chilling images that captured the gunman in the act, Eddie's killing remains unsolved.
Of Eddie's other children, his son Eddie Jnr (47) who scooped €33,000 in prizes in 2015 on RTE's Winning Streak, has multiple previous convictions mainly for petty offences.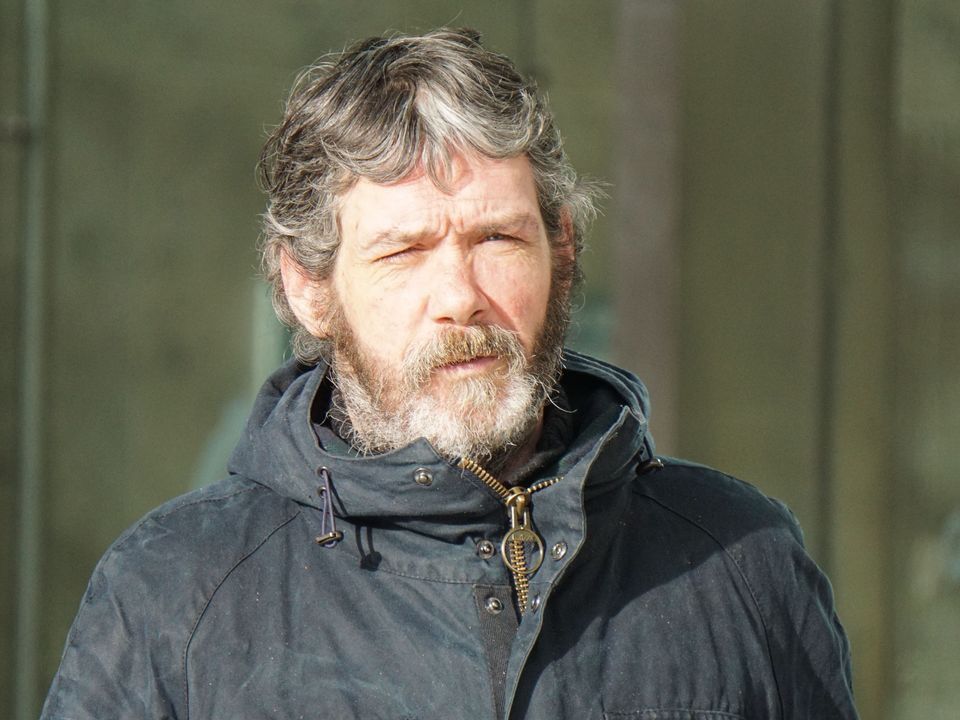 Just last month, prosecutors dropped a criminal trespass case against him after he had been accused of being on a neighbour's property without permission.
Another son, Alan Hutch (39) received a sentence in 2019 for burglary and assault causing harm to a man at the Office of the Revenue Commissioners, Hammam buildings, Upper O'Connell Street on March 7th, 2018.
During the sentence hearing his barrister said Alan Hutch was in protection in custody in a single cell and had formed certain views that the prison authorities were contaminating his food and water.
He handed a psychological report into court outlining his family circumstances. His upbringing was described as challenging, with Hutch witnessing violence inflicted on his mother, brothers and himself by his father.
He said that despite this, Hutch described missing his father and wishing he was around to "steady the ship" and get him back on the right path.
He said his client did not like to hear the phrase "dead man walking" but said it was something all members of the Hutch family had been faced with and it was something Hutch had to live with.
In 2005, at an inquest into the death of another of Ross's brothers, Christopher 'Bouncer' Hutch, who was a close personal friend of cartel boss Daniel Kinahan at the time, Jenny Hutch appealed for his body to be exhumed and tested for poisons.
Another nephew of the Monk, Gareth Hutch (36), was shot dead as he was getting into his car outside the Avondale House flat complex in the north inner city, just three months after Eddie Snr was killed, in May 2016.
He died as a result of four gunshot injuries; two to the back of the neck, one to the lower back and one to the right of the upper chest.
In November 2018, three people, including a brother and sister, were jailed for life by the Special Criminal Court after being found guilty of Gareth's "deliberate and callous murder".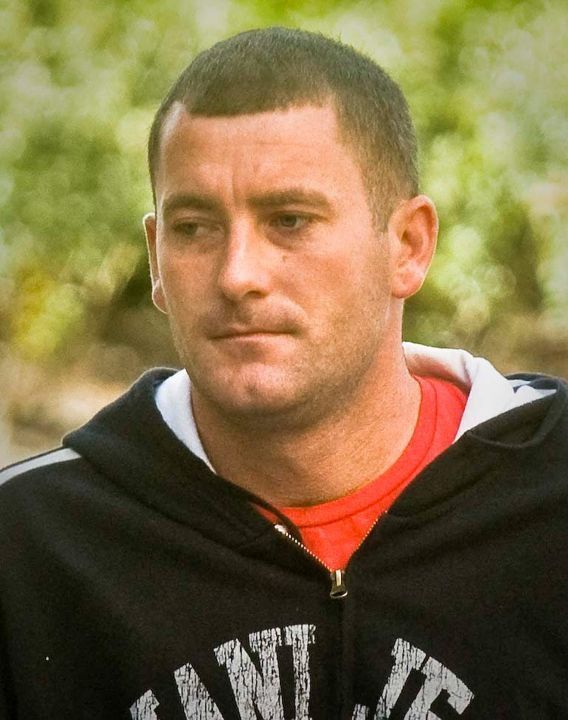 The three-judge court found Jonathan Keogh (33) fired the fatal shots that killed Mr Hutch (36) in "cold-blooded manner" while Thomas Fox (31) had made a "probable" contribution to Mr Hutch's murder.
The court also found that Regina Keogh (41), a mother-of-five, had "colluded" with her brother to cause serious injury to Mr Hutch and was guilty of murder due to her involvement with her brother's affairs.
Gareth's father John Hutch, was a tragic figure who died in July 2019 two days after he fell down a flight of stairs at his home on Dublin's North Circular Road.
The grandad, who was the Monk's brother, had been living under threat of death by the Kinahan's at the time and an attempt had been made on his life in September 2016.
The Monk's other brother, Patsy Hutch, who has always maintained he has had no involvement in his brother's gangland activities, is father to Gary, whose murder at the Angel de Miraflores apartment complex in Marbella on September 24, 2015, ignited the feud.
One of his other two sons, Patrick Hutch Jnr, walked free from court in 2019 after charges against him for the murder of David Byrne at the Regency Hotel in Dublin were dropped by the State.
During the Special Criminal Court trial of his uncle Gerry, the court heard how Patrick Hutch had presented at Dublin's Mater Hospital with "a single gunshot wound to the leg that was described as serious but not life-threatening" in Dublin on August 15, 2014.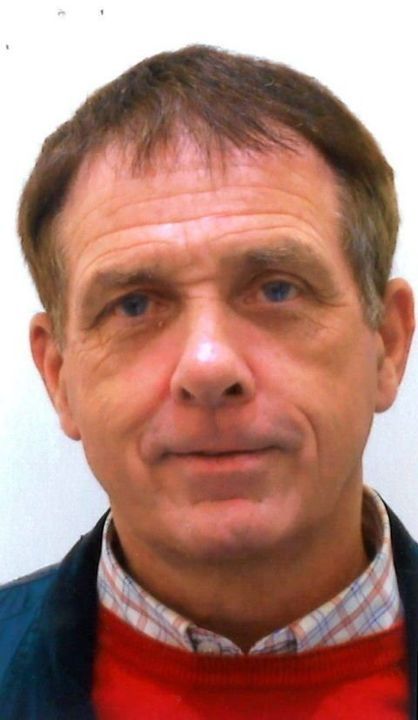 However, the court heard that he would not cooperate with the garda investigation into his shooting and that the matter was still an open investigation.
Another Monk nephew, Derek Coakley Hutch (27) from Buckingham Street in Dublin's north inner city, was shot dead as he sat in a car at a halting site in Clondalkin on January 20, 2018.
He had been involved in criminality, mainly for drugs and robberies, but was not regarded as a gangland figure.
He pleaded guilty at Dublin Circuit Criminal Court to possession of a replica firearm and robbery of a Spar Shop in Clontarf, North Dublin, in June 2015, when the terrified the shop manager had a gun held to her head.
His father, Derek Snr, tragically took his own life aged 44 in February 2009, wracked with guilt, it has been reported, over a murder he claimed he committed.