EXCLUSIVE |
Sick paedo was 'plotting major terror attack at mosque in Ireland', gardai believe
Mark Wolf had badges depicting the An Garda Síochána logo and another of a Sonnenrad or Black Sun, a popular neo-Nazi symbol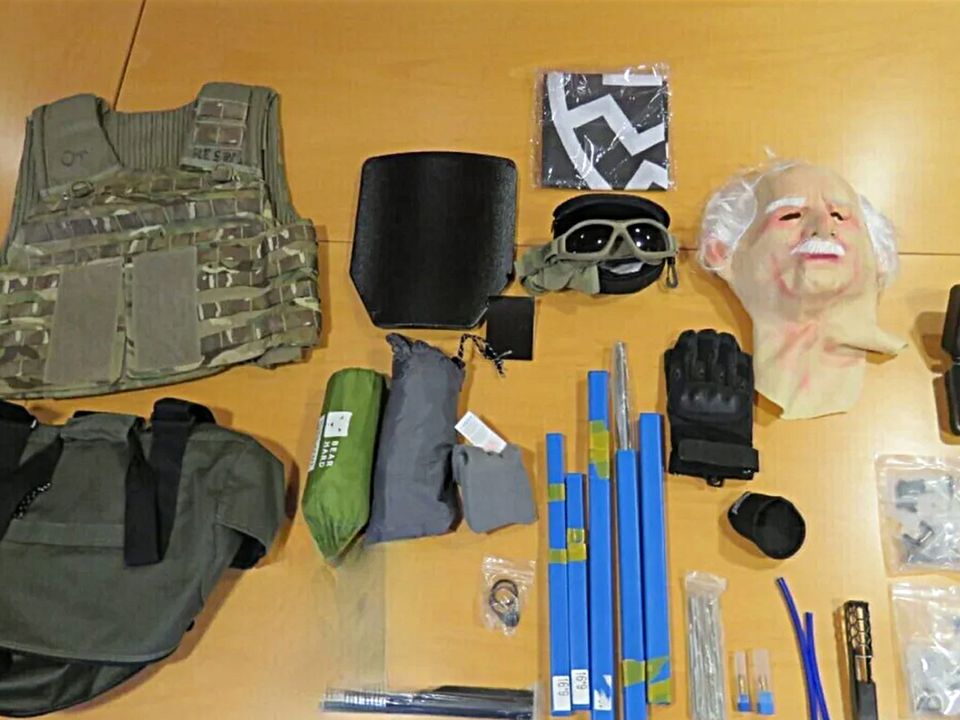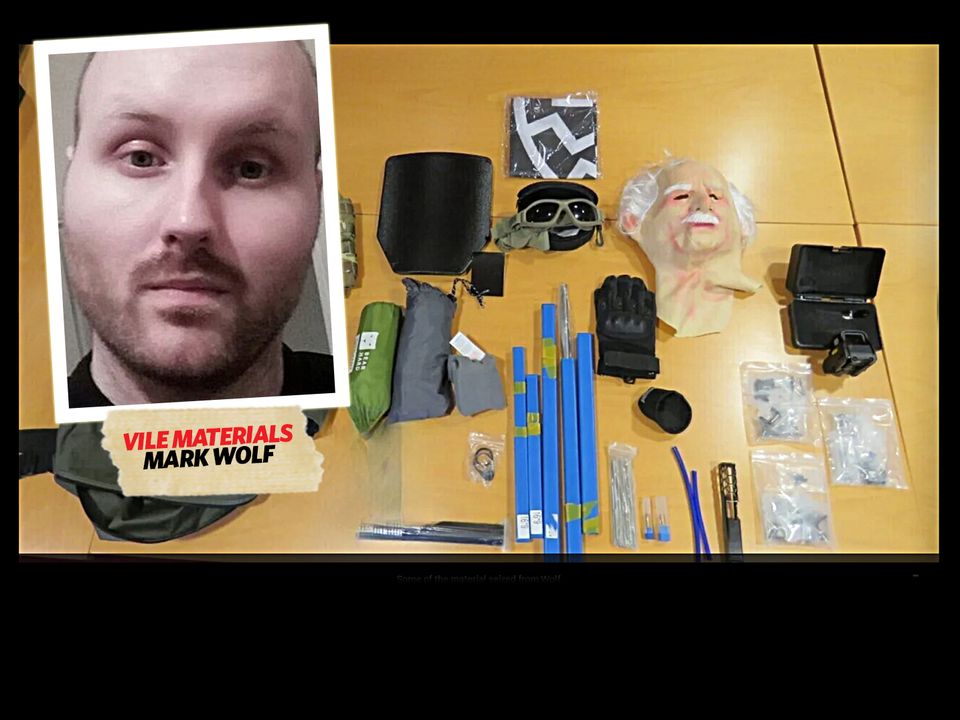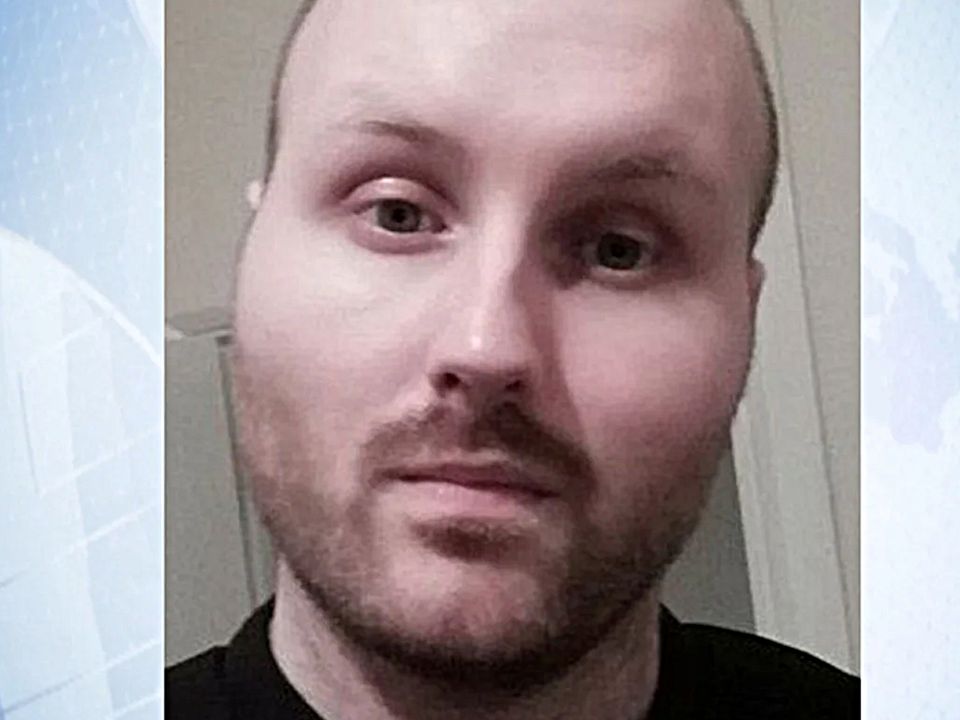 Today at 07:15
A paedophile and alleged terrorist arrested with gun components in Dublin may have been plotting a Christchurch-style mass shooting attack at a mosque in this country, gardai believe.
When anti-terrorism officers with the Garda Special Detective Unit raided a hostel room being used by UK national Mark Wolf on June 16, 2021, they discovered firearms components, a guide for the 3D printing of weapons and images of child abuse.
A trawl of four phones seized during the raid also uncovered a video of a livestream of the mass shooting at two mosques in Christchurch, New Zealand, in March 2019.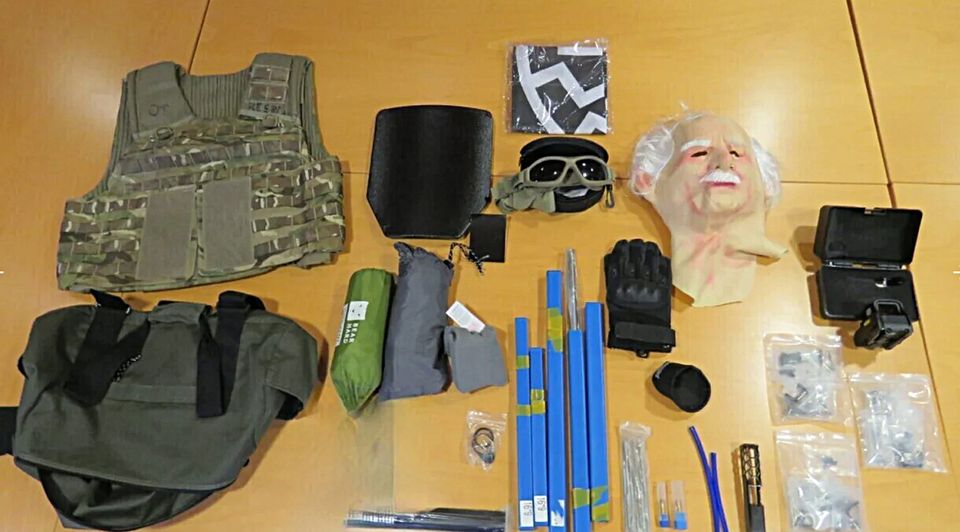 Chillingly, Wolf — who is wanted in the UK on unrelated terror charges — also had in his possession badges depicting the An Garda Síochána logo and another of a Sonnenrad or Black Sun, a popular neo-Nazi symbol used by the New Zealand mass shooter.
Wolf's chosen accommodation was located on the same street as a popular inner-city mosque.
At his sentencing hearing before Dublin Circuit Criminal Court this week, further disturbing evidence of the materials found in Wolf's room were also disclosed.
Texts sent to his phone referenced the killing of children on a regular basis while other items seized included a Nazi flag along with military goggles, tactical gloves, flick knives, an array of military tents and sleeping bags and other items.
Sentencing Wolf, Judge Martin Nolan said analysis of his phones "demonstrated this man had interest in violent means and had hostility towards certain groups".
A Europol report on terrorism released last year referred to Wolf as someone who "sympathised with right-wing extremism and had an interest in previous atrocities committed by right-wing extremists".
Gardai do not, however, believe Wolf was part of a group operating in this state and was instead acting alone.
At the time of his arrest in Dublin, Wolf was wanted in the UK to face eight terrorism offences — each carrying a maximum 15-year sentence in that jurisdiction.
The charges related to the "possession of eight documents likely to be useful to a person in committing or preparing an act of terrorism."
The documents were uncovered during two searches carried out at Nolan's home at Britannia Street, in the Borough of Camden, London, on October 10, 2018 and February 25, 2020, during which a laptop was seized.
When this laptop was sent for analysis by the Met's Counter Terrorism Command, 250,000 indecent images of children were also discovered, as well as internet manuals and documents for making improvised weapons and explosives.
At Wolf's court appearance in the UK, two charges of making child sex abuse images were also on the warrant — each of which carries a maximum jail term of 10 years.
Wolf also faced two further charges of possession of child sex abuse images in the UK — each carrying a maximum sentence of three years.
He further faced a further allegation of assault causing "actual bodily harm" which carries with it a maximum term of five years in the UK.
Wolf has previously consented to his extradition to the UK.
It is not yet known whether he will serve out the 10 years sentence handed down by Dublin Circuit Court prior to his extradition or will be repatriated for trial in the more immediate future.
It's understood gardai tracked Wolf to his hostel accommodation in Gardiner Street, Dublin, after he sought to import firearm components from the US.
During the raid of his hostel room in 2021, gardai confiscated four mobile phones which were found to contain images of child abuse including Snapchat conversations between Wolf and two different teenage girls, one of which involved both Wolf and the girl engaging in separate sex acts over Snapchat.
Det Sgt Gareth Kane told Eoin Lawlor, prosecuting, that in addition to the images of child abuse, there were images and videos on Wolf's phone of human suffering such as a foetus being made into soup, a woman shooting herself and males being decapitated.
Judge Nolan imposed concurrent terms of 10 years in prison for the firearm offences and two years for the possession of child abuse material, which were backdated to when Wolf first went into custody in June 2021.