HORROR ATTACK |
Brute who beat partner black and blue with hurl in front of her child avoids jail
We previously revealed that Louise had just given birth to his baby a few weeks previous.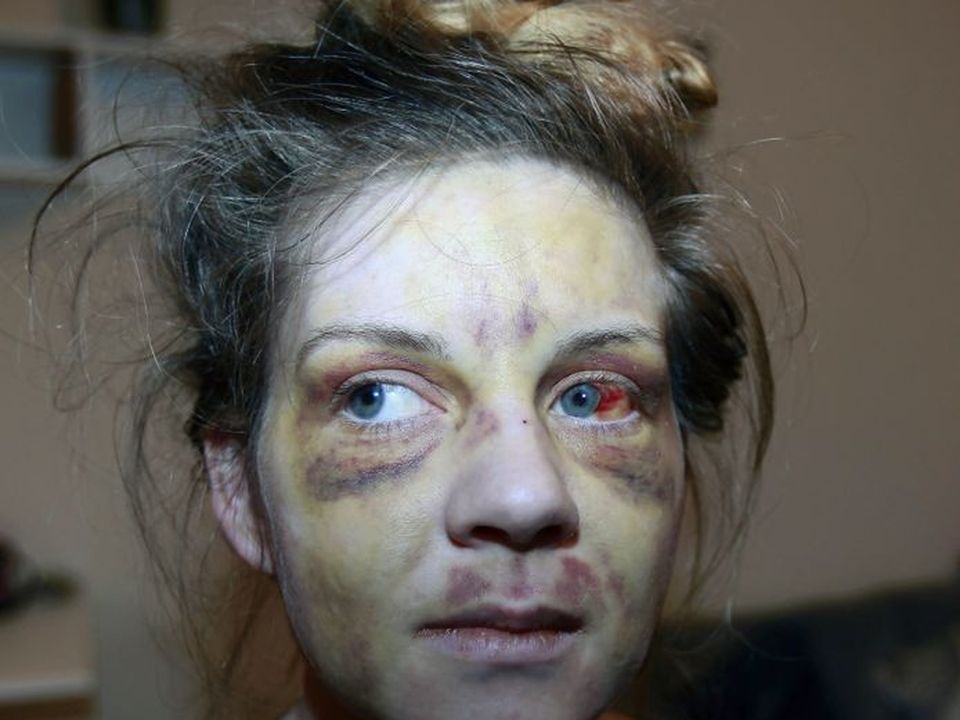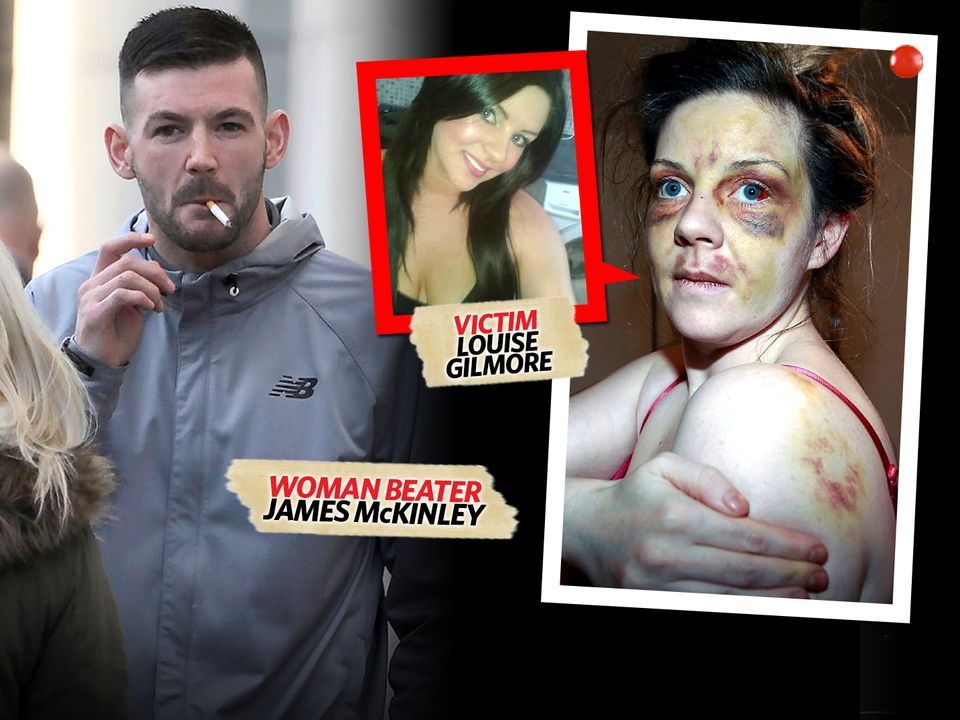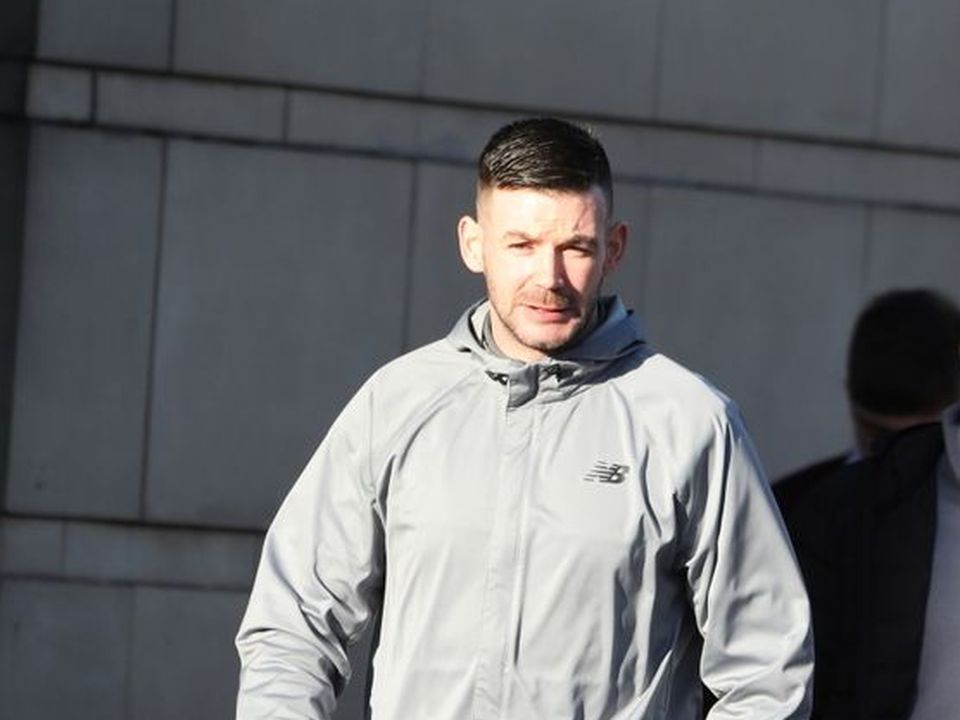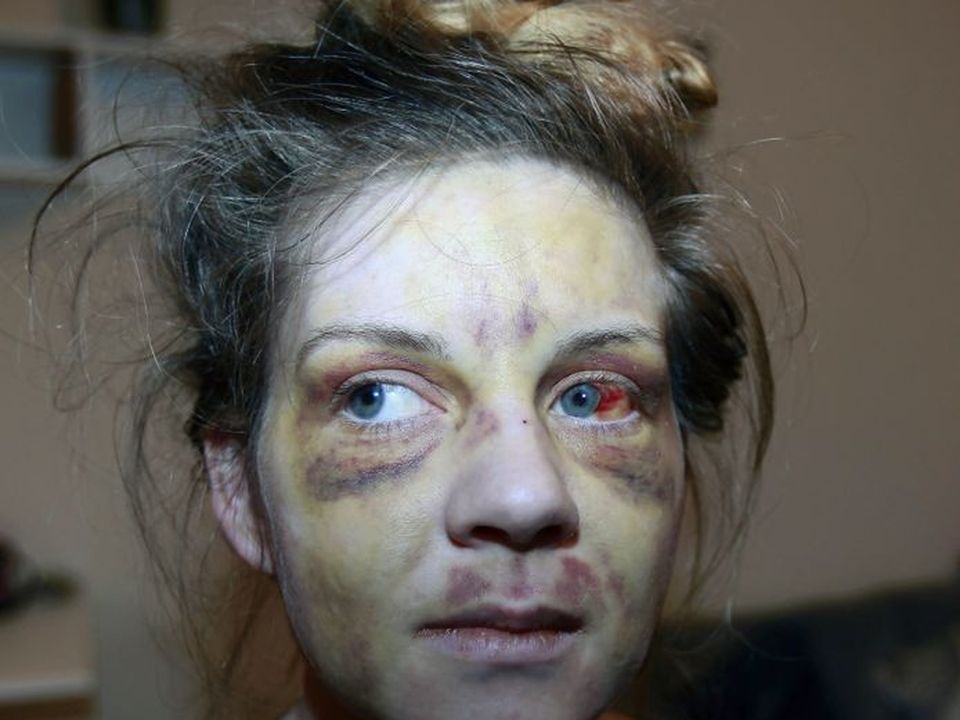 Yesterday at 20:03
A Belfast man who subjected his ex partner to a "sustained and prolonged attack" while her 12-year-old child was at home has avoided going to jail after receiving a suspended sentence.
James Joseph McKinley admitted attacking his former girlfriend Louise Gilmore with a hurling stick and a knife following a drink and drugs binge on November 22, 2019.
We previously revealed that Louise had just given birth to his baby a few weeks previous.
On Monday, a court heard she sustained multiple injuries and has been diagnosed with post-traumatic stress disorder as a result of the incident, which she says has been "burned into her brain".
McKinley (32), from Henderson Avenue in north Belfast, was handed a two-year prison sentence, which was suspended for three years.
Belfast Crown Court heard that the couple were in a relationship and had a child together, but they split up by November 2019.
On the evening of November 21, 2019, they had been drinking together in her home and, in the early hours of the following morning, McKinley became paranoid over an audio message she received on WhatsApp.
Judge Paul Ramsey revealed McKinley then turned violent and attacked his partner and "in the course of this there was a small knife in the house that was picked up".
"There was a struggle and in the course of that she sustained an injury to her leg.
"She was also struck by a hurling stick in the middle of the incident and her phone was damaged.
"She managed to get upstairs to the toilet and her son video-called her [the victim's] mum. Her father was at the house in seconds and the defendant had already gone."
The badly injured woman was rushed to hospital, where she was treated for multiple injuries including a fractured nose, swelling and bruising to her arms and shoulder blades, a wound to her leg and a bruised ribcage.
Two of her teeth were also broken by McKinley, who, when arrested, made limited admissions about what he did.
He has since pleaded guilty to assaulting the mother of his child, occasioning her actual bodily harm, and causing criminal damage to her mobile phone.
The court heard McKinley had been the subject of "further unwanted community attention via social media" since his arrest and has had to move address.
Judge Paul Ramsey noted McKinley's "difficult" childhood featured domestic abuse and alcoholism and that he left school with no qualifications.
Following his arrest, McKinley told a probation officer that the relationship with the injured party was blighted by drink and drug abuse.
McKinley also expressed his remorse and apologised to his ex, but the probation officer noted limited victim awareness or empathy and that his actions towards her were "impulsive and violent".
Judge Ramsey said that after reading a victim impact statement, there was no doubt the victim has been badly affected by the attack and the injuries she sustained.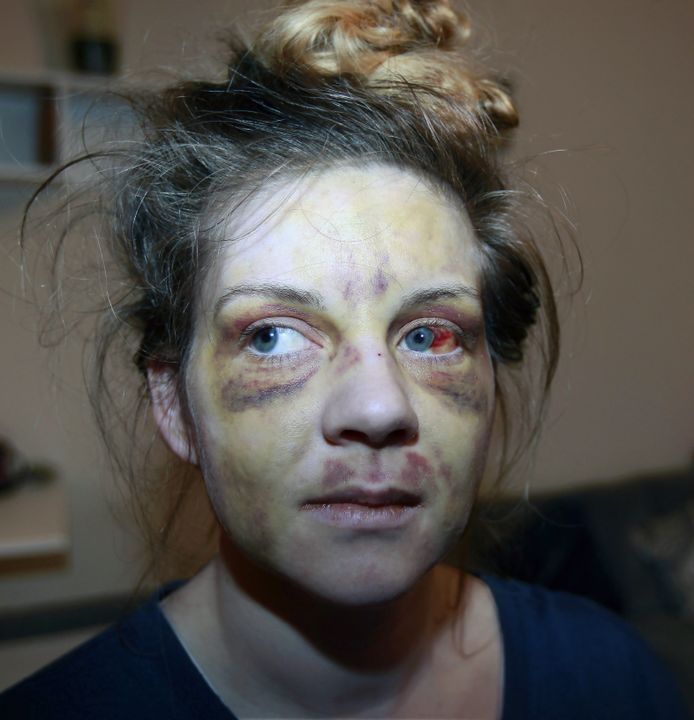 He said: "She has been diagnosed with post-traumatic stress disorder, experiences flashbacks and has found it very difficult to cope.
"She indicates her life has been turned upside down since she met the accused and what he has done to her is burned into her brain."
Judge Ramsey said he had considered aggravating factors put forward by Crown barrister Jonathan Connolly, which included "multiple blows" inflicted, the "sustained and prolonged" nature of the attack and the use of a knife and hurling stick.
Also considered by the judge were defence submissions made by barrister Sean Devine, which detailed the "toxic" nature of the couple's relationship and an absence of any domestic-related incidents involving McKinley both before and after the November 2019 attack.
Saying this case lacked many of the features usually associated with domestic incidents, including "a pattern of ongoing abuse and a previous history of domestic violence", Judge Ramsey imposed a two-year sentence, which was suspended for three years.
McKinley was also issued with a five-year restraining order, which bans him from harassing the victim or causing her to fear violence from him.
In January, Louise told the Sunday World the impact of the savage and cowardly attack will stay with her for the rest of her life.
And she revealed she had spent four days in hospital over Christmas after suffering bleeding which she attributes to injuries sustained from McKinley.
Louise made headlines across the world when she posted a video of her injuries online just after the attack.
The west Belfast woman was stretchered from the Clonavogie Gardens home she shared with her children.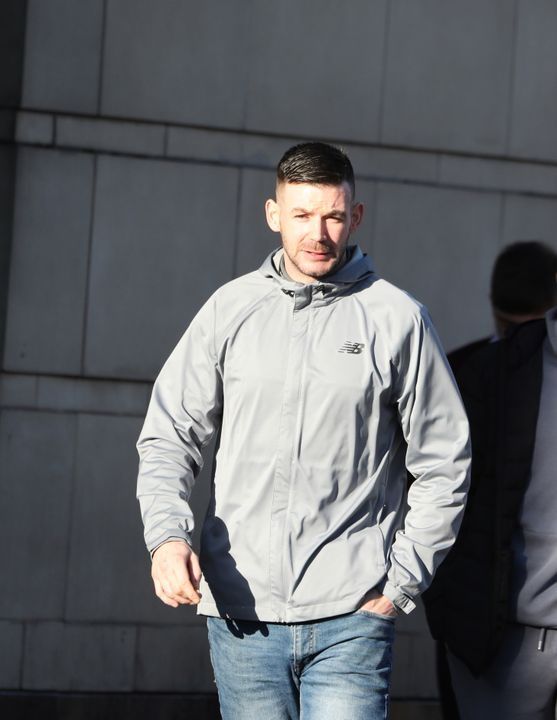 Her then 12-year-old son was present during the ordeal which lasted more than four hours and left her with slash marks to her legs and wrists, and severe bruising to her face and body.
The video went viral and was shared more than 11,000 times and viewed by a million people and the images caused shock and widespread revulsion.
She told us she had been rushed to hospital over the Christmas period.
"I had a haemorrhage and was found unconscious on my bedroom floor by my son," says Louise.
"I spent four days in hospital and was almost in a coma because of it. It's because of internal damage which I suffered when that monster attacked me.
"It just shows I will continue to live with pain for the rest of my life. He has devastated my life and devastated my family.
"I don't think any sentence he gets will be enough because of what he has done to me. I lost my kids because of him plus I won't be able to have anymore kids because of him."
For more information on the different forms of domestic abuse visit https://www.psni.police.uk/safety-and-support/keeping-safe/protecting-yourself/domestic-abuse
If you are suffering at the hands of an abusive partner or family member or worried about someone you love who might be, please report to the police on 101 or in an emergency always dial 999.
If it is an emergency and you've dialled 999 but cannot speak then stay on the line and press 55 when prompted, then cough or tap in response to the operator's queries. This is called the 'silent solution'.
A 24-hour Domestic and Sexual Abuse Helpline is available to anyone who has concerns about domestic or sexual violence, now or in the past on 0808 802 1414.