BOND OF BROTHERS |
Kinahan mafia lieutenants Gary Finnegan and Bernard Clancy join mob boss in Dubai
Drug boss Daniel Kinahan has summoned his longest-serving and most loyal associates to join him in Dubai, to live a luxurious life running his empire, while ever more associates are left stuck behind bars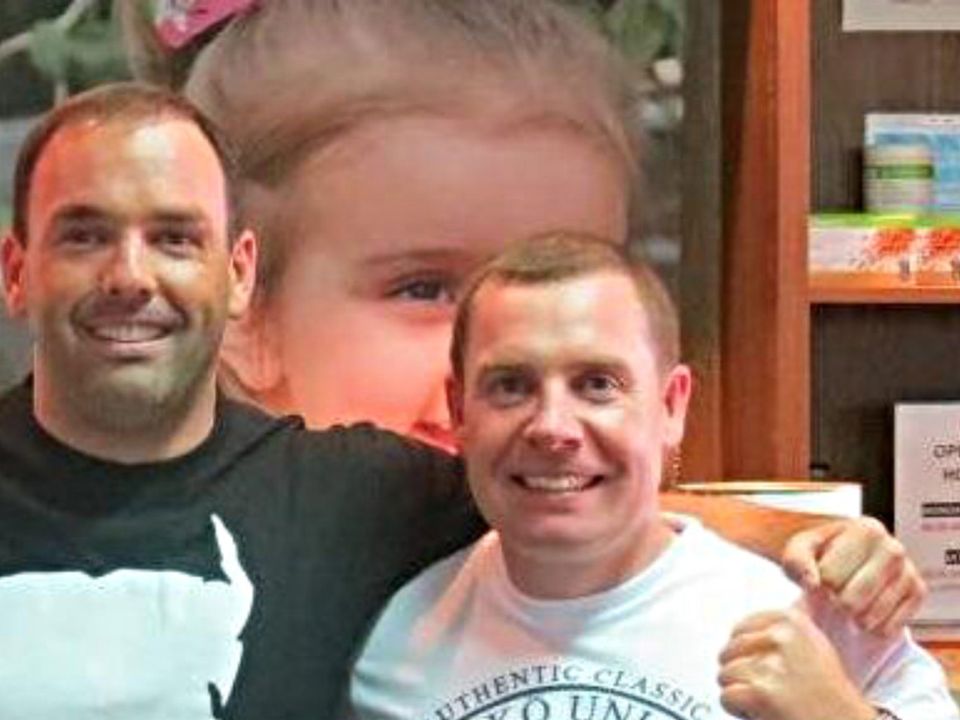 Sun 13 Feb 2022 at 09:30 UP DATED BY FRED BASSETT APRIL 2023
Kinahan mafia lieutenants Gary Finnegan and Bernard Clancy have joined their beloved mob boss in Dubai after leaving the former gang HQ in Spain.
But senior fixer Douglas Glynn missed his opportunity to flee Ireland and has been left behind to face the music when he is sentenced for his role in a botched cartel assassination attempt tomorrow.
Daniel Kinahan has one by one invited his top team to his new base in the United Arab Emirates, where they have been afforded a lifestyle similar to the one enjoyed on the Costa del Crime before Operation Shovel.
Luxury cars are swapped every few days, cell structures operate so senior lieutenants are unaware what deals are underway.
A network of top-of-the-range properties are used so mob members can move about; meetings are organised in gyms and in both five- and seven-star luxury rooftop venues, and all communications are monitored and done on specially- provided handsets.
At home, those left behind and many serving up to life in prison were treated to images of their one-time boss grinning for the cameras and lording it up on a rooftop with his celebrity protégé Tyson Fury this week.
h
Spotted by many, was drug dealer Bernard Clancy, one of Daniel's oldest soldiers from his days as top dog in Oliver Bond flats in Dublin and the Costa del Sol.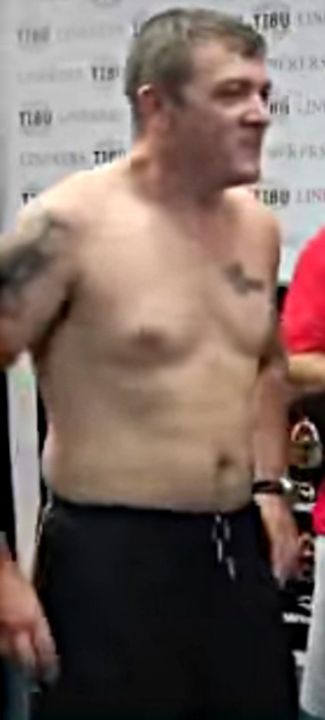 Clancy has only recently been summoned to the seat of power from Spain, where he helped manage the business when Kinahan first fled.
He has proven his loyalty beyond doubt and was even jailed in the early 2000s in Spain after being caught with a boot full of cannabis.
Gary Finnegan, left in charge of Costa operations in the years after the Regency Hotel, has also joined Kinahan in Dubai, along with cartel odd-bod Ross Browning, the focus of a large Criminal Assets Bureau proceeds of crime case.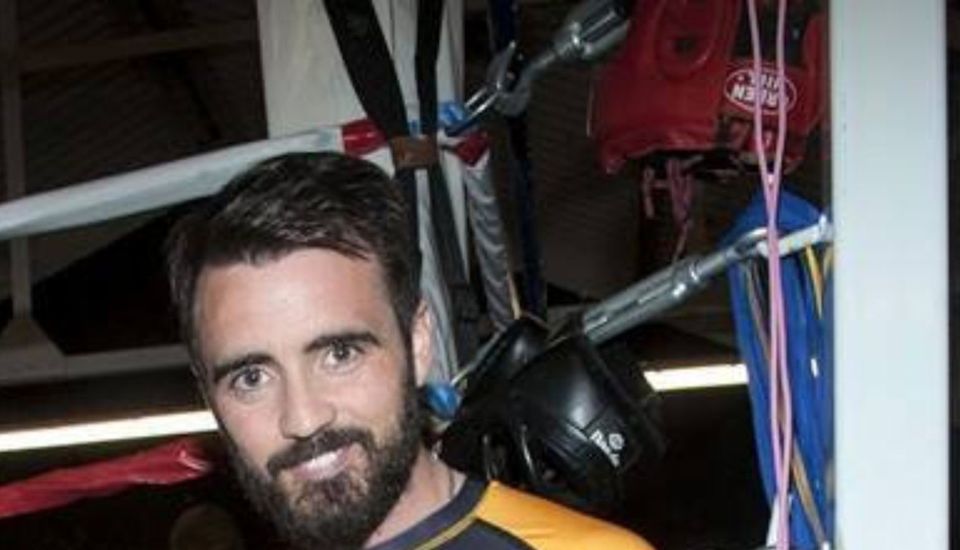 Finnegan is understood to have followed Kinahan's orders without question for years and is known as his muscle when required.
Left on the Costa are those not deemed high-ranking enough to get the invite to Dubai – and, of course, James Quinn, serving more than 20 years for the murder of Gary Hutch.
Sources say the 'Irish mafia' are living it up in Dubai, where they have joined a melting pot of serious organised criminals from all over the world who have washed up on the shores of the Gulf.
Sean McGovern retains his number two status in Daniel Kinahan's organisation, despite the arrival of some of his closer associates from his three decades in drug crime.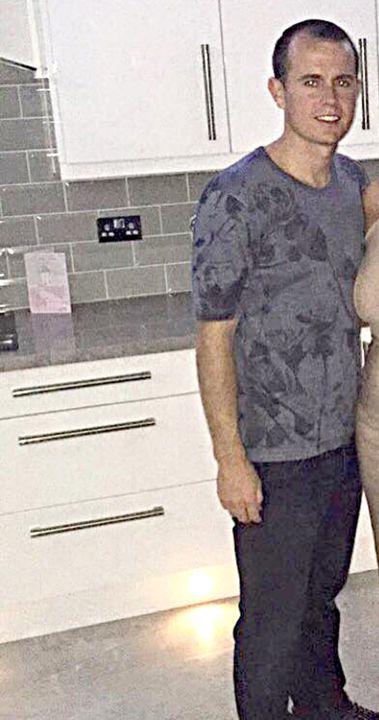 The mob boss has summoned others from his early days to meetings in the Gulf, as he desperately tries to keep the constant flow of cash in and out of Ireland to satisfy the fallen soldiers behind bars.
He has also been attempting to move some investment into the organic cannabis market back in Spain and is actively looking for business partners.
Criminal Douglas Glynn was given the golden ticket to Dubai but he moved too slow and as the heat built from Garda investigations into mob murder cells he found himself trapped in Ireland.
This week he will be sentenced for his role in the attempted assassination of Hutch associate James 'Mago' Gately.
Glynn will join the ranks of more than 60 Kinahan-linked prisoners left behind to face the music as the exodus to Dubai began, starting with Daniel Kinahan in 2016.
Kinahan's latest outing with Tyson Fury comes in the wake of the UAE's refusal to hand Camorra boss Raffaele Imperiale back to Italy, despite the fact that he is convicted and sentenced there.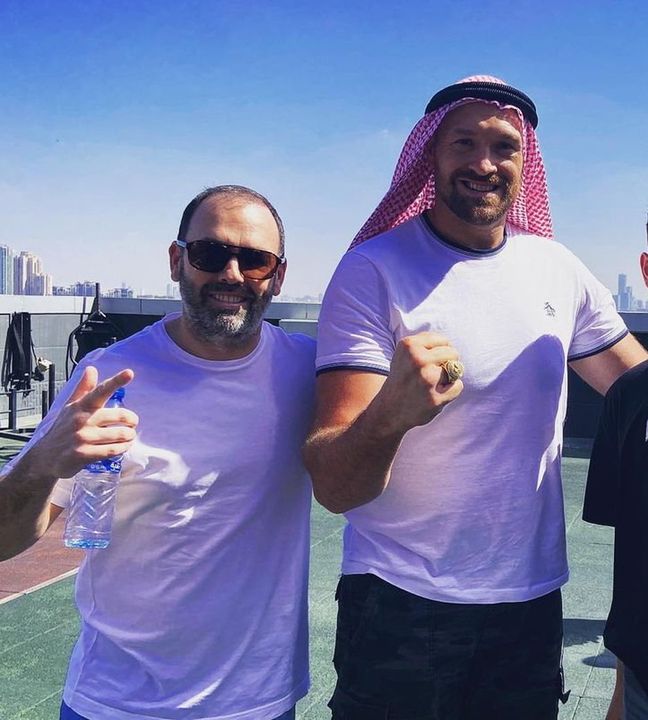 Imperiale forms part of Kinahan 'super cartel' made up of the Balkan based Tito and Dino cartel, jailed Ridouan Taghi's Dutch Moroccan outfit and the group headed by the Italian mobster.
The Irish Government is putting continued pressure on the UAE to co-operate in a handover of Kinahan and other members of his mob so they can face charges here.
The impact of the operation by the Garda's Drug and Organised Crime Bureau, which foiled the murder of Gately in Newry cannot be underestimated.
It was a seminal moment in the State's fight against the powerful Kinahan mafia which had seen the merging of Thomas 'Bomber' Kavanagh's and Kinahan's mobs into one force against the Hutch gang.
Glynn, Peadar Keating and exiled Sean McGovern were all understood to have hands-on roles in the planned assassination such was the level of paranoia of informers.
The mob's leaders in Ireland were sure they could trust one another to carry out the hit with precision as Kinahan raged in the middle east for a trophy kill to cement his reputation and power back home.