VIOLENT GIN-CIDENT |
Laois woman (26) escapes conviction over gin-glass assault on Limerick man
Kenneth Nealon (33) was screaming obscenities in relation to the woman's weight, how they were dressed and that they were ugly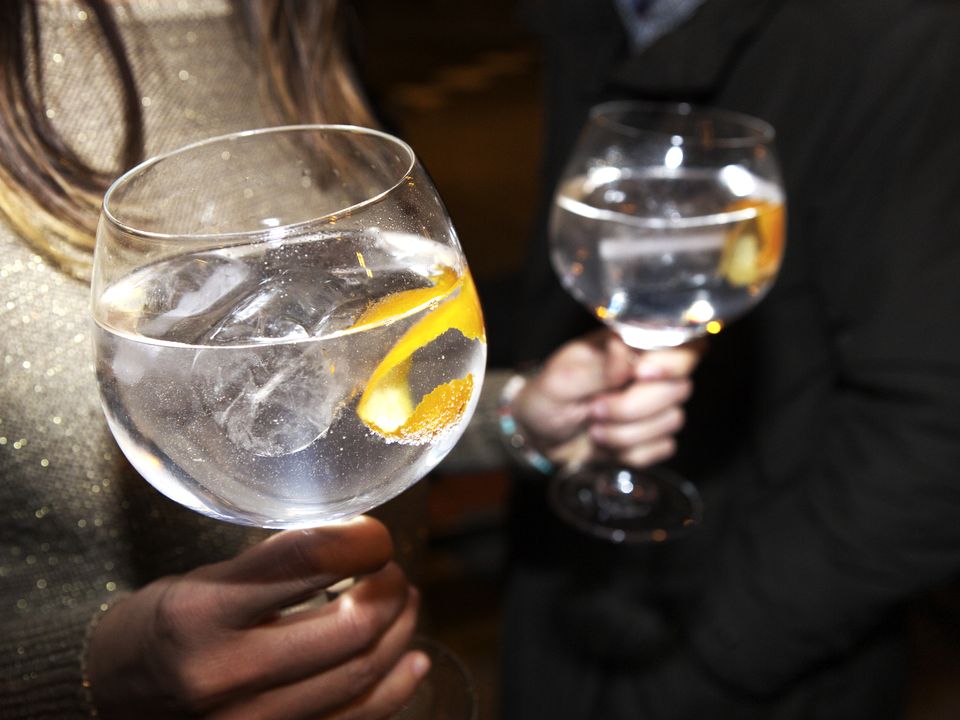 Gordon DeeganSunday World
Yesterday at 19:47
A 26 year old Co Laois woman has escaped a conviction after pleading guilty to a gin-glass assault on a Limerick man during a night out.
At Killaloe District Court sitting in Ennis, Judge Alec Gabbett said it was an unusual case for a lady to hit someone with a glass "and the sense of violence seems extreme" before viewing CCTV of the incident
In the case, Amy Delaney of Johnsboro, Mountrath, Co Laois pleaded guilty to the assault causing harm of Kenneth Nealon (33) at around midnight on June 13th 2021 at Flanagan's Restaurant, Ballina, Co Tipperary.
Solicitor for Ms Delaney, John Casey told the court that the impact "of those minutes of madness will impact on Ms Delaney forever".
Ms Delaney escaped a conviction after providing €1,000 compensation to Mr Nealon for the assault injury which required three surgical clips to be put in place a 2cm laceration above his left ear.
Judge Gabbett said: "I accept the €1,000 compensation and I strike out the matter."
Judge Gabbett said: "There is no party without fault here."
After viewing CCTV of the incident, Judge Gabbett said: "Another aspect notable from CCTV, irrespective of being struck with a glass, is that the injured party took off after Ms Delaney with fists flying – it says a lot."
Mr Casey said that there was a level of provocation before the assault took place.
Mr Casey said: "I am not dumping down on the injured party. Ms Delaney shouldn't have done what she did and she regrets and she apologises for it, but the vitriol and abuse that she suffered from the injured party that night was horrific".
Mr Casey said that Ms Delaney and her sister were on a night out and were approached by the injured party and it started off jovial enough.
Mr Casey said: "For whatever reason, he got extremely aggressive – he just started screaming obscenities in relation to their weight, how they were dressed and that they were ugly".
Mr Casey said: "They were trying to get away. The sister of Amy Delaney was pushed and she intervened and tried to get her sister up."
Mr Casey said that Ms Delaney didn't pick up the glass but had it in her hand all the time before she struck Mr Nealon with it.
Mr Casey said that it was "a big ask" not to impose a conviction on Ms Delaney but a conviction could impact on Ms Delaney's job prospects here.
Mr Casey said that Ms Delaney – currently living in England – has no previous convictions and has never had any dealings with the Gardai or the courts.
Sgt Aiden Lonergan stated that Mr Nealon of Hampsted Park, Shannon Banks, Corbally, Limerick is facing an assault charge from the incident and is contesting the charge with the case to be heard at a later date.
Sgt Lonergan said that in relation to Ms Delaney's case, Mr Nealon didn't wish to provide a victim impact statement and just wants the matter finalised.
Mr Nealon wasn't in court but employed a solicitor to be present to keep a watching brief in the case.
Sgt Lonergan stated that according to Ms Delaney, there had been interaction between Ms Delaney and Mr Nealon in an outdoor area of the pub on the night.
He said: "A drink had been spilt, there has been a conservation as to whether there would be an apology or not and an altercation took place between the man and female."