REMORSELESS |
Victim of serial Wexford paedo disgusted after family describe him as 'best dad ever'
'I can't believe them. Shame on them all, they nearly deserve to rot in jail and hell with him'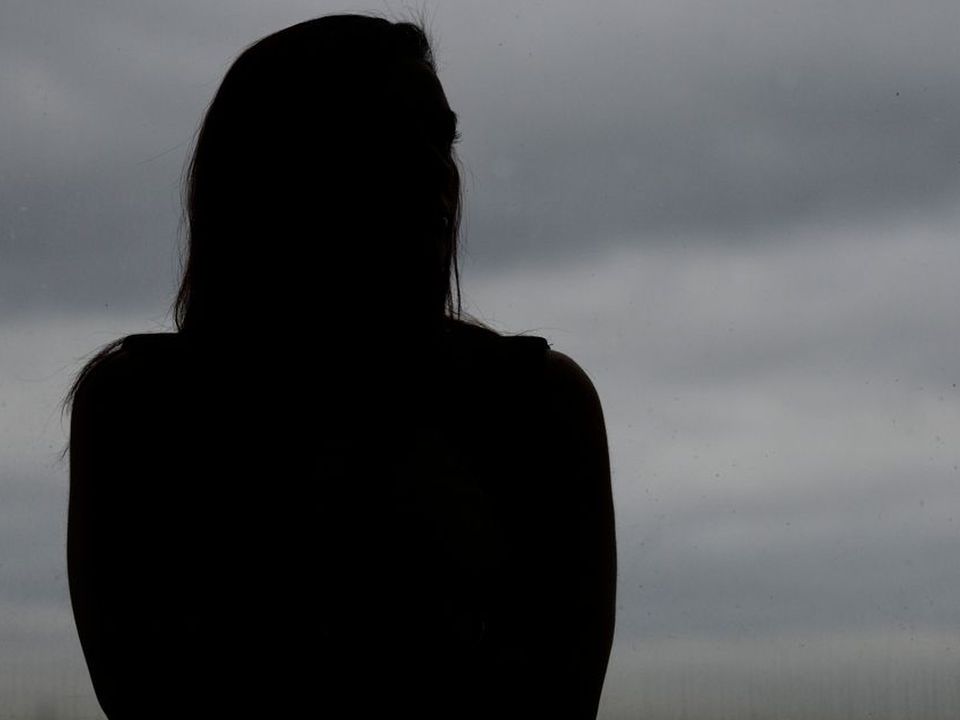 Today at 09:20
A woman who was abused by a serial predator when she was a young child has told of her disgust after members of his family praised him and described him as "the best dad ever" this.
The victim was reacting after he was sentenced on Thursday for raping and sexually assaulting another young girl.
The remorseless Wexford man, who cannot be named to protect the identity of his latest victim, was jailed for 14 years this week.
He had been convicted of five charges of sexual assault and two charges of oral rape on dates between February 1991 and February 2005 when the victim was between five and 18 years old.
He already had eight previous convictions for sexually abusing other victims on various dates between the 1970s and the 2000s.
Despite his litany of convictions, members of his family including the sister of one of the girls abused by him handed in letters of support praising him and asking the judge not to jail him this week.
One of his other victims, who was also abused by the predator when she was a young child, told the Sunday World afterwards that those family members should be ashamed of themselves and deserved to rot in jail and hell with him.
John Peart SC, defending, said his client acts as a carer for both his elderly parents and read out a letter to the court written by his client's mother and daughter.
The letter from his mother said she was "fully aware of his charges" and described the man as being "very good with us". His daughter, who is the sister of the victim in the latest case, said in her letter "to me, he is the best Dad ever".
"He always puts everyone's need before his own, my grandparents would be lost without him being around to care for them. He is truly needed at home and loved by everyone at his home," she continued.
In each case including the latest one the man denied guilt forcing his victims to go through the added trauma of a trial before he was eventually convicted.
The man has served a number of sentences for sexual assaults and was originally due for release from prison over Christmas after serving a sentence for abusing another young girl on multiple occasions in the late 1970s and early 1980s. However, he remained in prison as he was convicted of the latest offence last June and was awaiting sentence.
The woman, who was abused by him as a girl in the 1970s and 1980s, said she was appalled by his family standing by him.
"I can't believe them. Shame on them all, they nearly deserve to rot in jail and hell with him. I know they didn't carry out the abuse but they've known for decades and supported him. They should be ashamed of themselves"
She said people had gone to his family with allegations of abusing young girls years ago but they always defended him.
While the man has a string of convictions for sex offences, there are understood to be multiple more victims out there.
"I would know personally five or six people who were abused by him and I'd imagine there are more. There are a lot. Others have come forward in the past and some haven't made official complaints against him yet."
She described the man as "one of the most evil twisted serial paedophiles."
"He is the absolute lowest level of scum, a despicable human being. It is unbelievable that he wouldn't admit and accept his guilt."
She said she was relieved that he will be in prison for the foreseeable future.
"I was saddened and heartbroken to hear about the horrific abuse on another young girl suffering at his hands. It was another childhood robbed and innocent life destroyed but I was happy that he got a lengthy sentence so I don't have to see him again for a very long time. I know it's an awful thing to say but hopefully he will die in prison. There wouldn't be too many tears shed for him.
"It's great to know that all the little girls in Wexford are safe from him now. He'd definitely still be doing it if he wasn't in prison."
She said she really admired the woman who came forward to testify in the man's latest.
"I admired this woman so much. She is so strong and courageous coming forward to shine a bright light on his evil and sick horrific behaviour, not allowing him to hide anymore. I wish her peace and to say to her, 'don't let that evil child abuser steal anymore from your life as he has stolen enough."
At his sentencing for his latest conviction this week the now 36-year-old woman told the court that the man stole her childhood innocence and used her body as if it was a toy in his "dirty twisted mind".
Mr Justice Keane said these were wicked crimes in which the abuser deployed cruel and cynical manipulation to both commit and conceal the abuse.
"He manipulated her into believing she had to keep the abuse secret in order to keep her family safe, whereas the opposite was the truth," the judge said. He said he wished to express his admiration for the survivor's resilience in coping with the psychological trauma caused by the child abuse.
Noting the aggravating factors, he said the offender groomed the victim and the frequent sexual assaults involved repeated degradation and humiliation of the child for over a decade.
This was very nearly her entire childhood and during this time the man turned the child's home into a place of fear and torment when it should have been a place of sanctity. He said the man's action caused the victim considerable harm, leaving her deeply traumatised.
Justice Keane imposed a 14-year prison term for the rape offences and sentences of three years and seven years for the various sexual assaults. All sentences are to run concurrent and are backdated to June 24 last, when the man went into custody.
Justice Keane said that as the man continues to deny the offending there was no realistic prospect of encouraging his rehabilitation. As a result he said he was not suspending any portion of the sentence.
Taking to the stand to deliver her own victim impact statement, the survivor told the court that her abuser never took responsibility for what he did to her.
"You touched my body that you had no right to touch. You used her (her body) as it was a toy in your dirty twisted mind. You told me this was what men do, but it is what monsters do".
She said she is now the person she was meant to be, "the person I choose to be" before she said the man stole her childhood and her innocence.
"I protected you for far too long," the woman said referring to the fact that she did not disclose the abuse for some time, but she said "one morning I made a decision to take back what was mine. I chose to protect me. I could finally live the life I choose".
The woman referred to the fact that the man denied the charges and she had to give evidence at trial.
"You can tell yourself over and over you are innocent, but the truth will always win. Not once did you show remorse. I can only assume you were not sorry and you still think it was not wrong. It is not okay that you abused me."
"I am exactly who I am meant to be, and I continue to do even better. I know I am not perfect. I made choices to protect you.
"You may have broken the old me, but I can walk out of here today with my head held high while you sit here with your head hidden," the woman concluded her statement.