REPEAT OFFENDER |
Pervert (64) who breached sex offender's order multiple times given suspended sentence
David Bryan Douglas entered guilty pleas to four charges of breaching his SOPO between 1-29 January this year.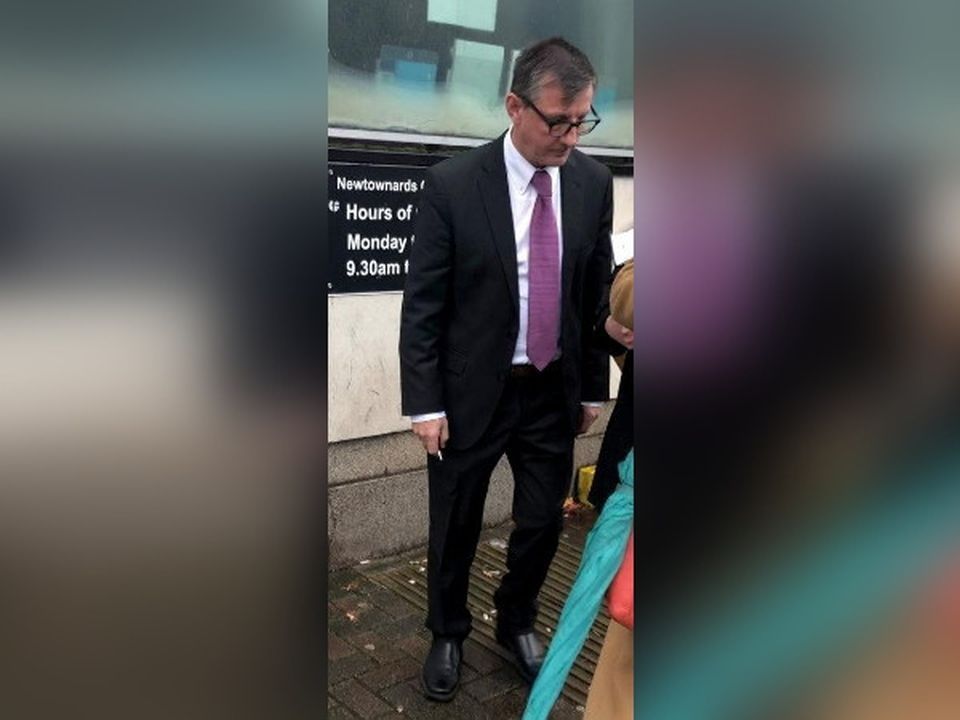 Today at 09:45
A pervert who admitted multiple breaches of his Sexual Offences Prevention Order is to be freed from jail after he was handed a suspended prison sentence this week.
Imposing sentences totalling eight months but suspending them for three years, District Judge Mark Hamill warned Co Down man David Bryan Douglas that if he reoffended, he would have that sentence in addition to the prospect of going back to the Crown Court.
Revealing that the 64-year-old had breached the order no less than 14 times over the last decade, including appearances at Crown Court level where he had been jailed, the judge told Newtownards Magistrates Court:
"This is the 15th, 16th, 17th and 18th convictions and that is why I pose the question how serious does the prosecution take this from a public safety perspective, what's the thinking behind this?"
Appearing at court by video link from prison Douglas, from Park Drive in Bangor, entered guilty pleas to four charges of breaching his SOPO between 1-29 January this year.
A prosecuting lawyer told the court that as part of his SOPO, Douglas, is prohibited from visiting or loitering near any child centred facilities but by pleading guilty he was admitting that he was at an address in Kearney Gardens; Airtastic trampoline park, Aurora leisure centre and Bangor cineplex.
When Douglas was arrested and questioned by police, "he made full admissions," said the PPS lawyer.
Having outlined Douglas' litany of convictions and that the maximum sentence he could impose was six months compared to five years in the Crown Court, DJ Hamill asked "What are we doing here?"
He continued: "I will phrase it another way, is it correct that the prosecution don't take this all that seriously?"
Defence counsel Turlough Madden suggested it could be because Douglas "hasn't breached the order since 2018".
"He is still continuing to deal with his alcohol issues," said the barrister, adding that Douglas plans to move to the north west with no intention of going back to Bangor.
Imposing the suspended sentence, DJ Hamill told Douglas "it may well be that if you get to 19 and 20, the prosecution may well think let's take it back to the Crown Court".
"I see you shaking your head. I'm not sure if it's relief or surprise or what but I'm shaking my head at the issue of venue," concluded the judge.
Previously, Douglas had been classified as a "category one sex offender" and while it is correct that he has not committed any contact sexual offence or assaulted a child, he has convictions for exposure and simulating masturbation in public, in front of children.
A PPS spokesperson said: "We take all cases of sexual offending very seriously and prosecute them at their height where there is the evidence to do so.
"Breach of a Sexual Offences Prevention Order is a hybrid offence and is capable of being heard either in the Magistrates' Court or the Crown Court.
"When a case can be heard in either Court, we take into account a variety of factors, including all the evidence and circumstances of the case and any relevant history, when deciding the most appropriate venue.
"In making this decision the prosecutor will consider whether the Magistrates' Court has sufficient sentencing powers to reflect the gravity of the offence.
"We note that the Judge in this case did have the power to impose an immediate custodial sentence should he have chosen to do so.
"We acknowledge the comments of the Judge, however we are satisfied that the offences were prosecuted in the appropriate venue.
"All PPS decision making is taken impartially, independently and in line with the Code for Prosecutors."