===========
Vladimir Putin is the bigger danger than Donald Trump because Trump can be dealt with within American democracy. There is an independent judiciary. He cannot overrule American courts. He will have to play by some rules. He will do damage certainly, but to do real damage I think he is too weak. Putin is aggressive wherever he can be. In Europe, in Germany, Putin will not stop.
===============
13th April 2023
Three cheers for #Poland. Russia today having a hissy fit about Poland having banned Russian & Belarus athletes from this year's European Games – hosted in Kraków in June and July. Games are qualifiers for the 2024 Paris #Olympics.
https://notesfrompoland.com/2023/03/29/russians-and-belarusians-banned-from-european-games-in-poland-despite-ioc-recommendations/
13th April 2023
Burn this picture into your mind. It's a picture of ruZZian past, present and future. Nothing but terror, genocide, death, destruction. Anyone who supports this is perversely sick. #PutinWarCriminal #RussiaIsATerroristState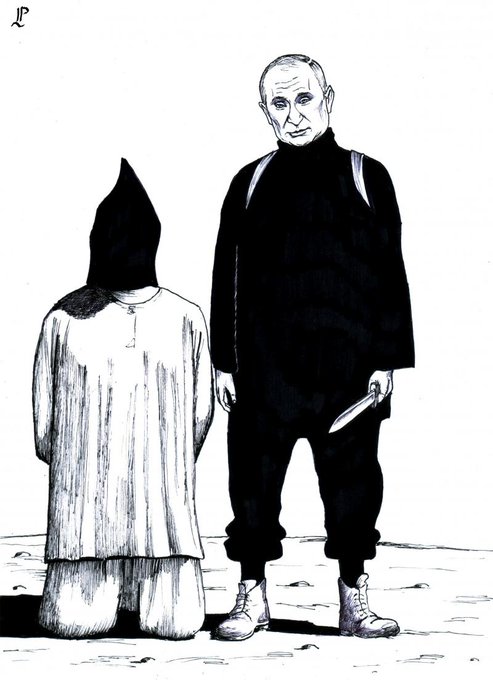 13th April 2023
#Norway has decided to expel 15 Russian embassy officials in Oslo, claiming they were intelligence officers operating under the cover of diplomatic positions. Said "changed security situation in Europe, has led to an increased intelligence threat from "
https://theguardian.com/world/live/2023/apr/13/russia-ukraine-war-live-pentagon-leaker-reportedly-worked-on-military-base-world-bank-to-fund-ukraine-energy-repairs?CMP=share_btn_tw&page=with%3Ablock-6437d7938f08791e579d3fc8#block-6437d7938f08791e579d3fc8
Sweden: Absolut Vodka producer resumes exports to Russia
tvpworld.com Sweden: Absolut Vodka producer resumes exports to Russia "This is shameful! Stop buying Absolut Vodka!" tweeted Swedish MP Bjorn Soeder.
13th April 2023
UK imposes sanctions on enablers accused of helping Russian oligarchs hide their money. Among others, 2 Cypriots involved in the offshore structures of Abramovich and Usmanov were hit. This will be a shot across the bow for many other proxies and trustees
theguardian.com UK imposes sanctions on 'enablers' accused of helping oligarchs hide assets Two Cyprus-based individuals alleged to have aided Roman Abramovich and Alisher Usmanov among those targeted
International Chess Federation
Garry Kasparov, the 13th World Champion and one of the greatest chess players in history, turns 60 today! He dominated the game for more than 20 years as its top-rated player and won every super-tournament he played in for 9 straight years (1981-1990). His use of computers…
BREAKING UK sanctioned: enablers helping to hide oligarch wealth New sanctions announced target those who have knowingly assisted sanctioned Russia oligarchs to hide their assets in complex financial networks.
https://gov.uk/government/news/uk-sanctions-abramovich-and-usmanovs-financial-fixers-in-crackdown-on-oligarch-enablers
https://twitter.com/i/status/1646332378485334018
13th April 2023
Happy anniversary! A year ago, the Russian warship famously did go fuck itself. From the distance of time, the Moskva cruiser sinking looks even more EPIC.
kyivindependent.com Historic loss of flagship deals humiliating blow to Russia's naval power The Russian-Ukrainian war has produced yet another hallmark event in the history of warfare. On April 14, after 49 days of Russia's all-out war, Ukraine inflicted a devastating blow upon the Kremli…
===============
Sunken cruiser Moskva will become location for divers after our victory – Ukraine's Defence Minister
============

13h April 2023
Ukrainian energy giant Naftogaz says that a Hague-based tribunal has ordered Russia to pay the firm $5 billion for the illegal seizure of its assets in Crimea.
Ukraine's Naftogaz Announces $5 Bln Lawsuit Win Against Russia
Ukraine's energy giant Naftogaz said on Thursday that a Hague-based tribunal had ordered Russia to pay the firm $5 billion for the illegal
===========
13th April 2023
The fresh leak reveals the FSB's behind-closed-doors accusations that officials in Russia's Defense Ministry have been underreporting Russian troop casualties in Ukraine.
themoscowtimes.com New Intel Leak Exposes Russian Government Infighting – NYT A fresh batch of leaked U.S. intelligence documents made public on Thursday has revealed infighting between Russia's powerful Federal
===========
Novaya Gazeta Europe
13th April 2023
"The 15 intelligence officers have been engaging in activities that are not compatible with their diplomatic status", said Dutch Minister of Foreign Affairs. The activities of these intelligence officers have allegedly been monitored over time"
novayagazeta.eu Norway: 15 employees of Russian embassy suspected of espionage and declared personae non gratae The Norwegian Ministry of Foreign Affairs has stated in a press release on Thursday that 15 employees of the Russian Embassy in Oslo have been declared personae non gratae. "The 15 intelligence…
13th April 2023
Authorities in Avdiivka report that there are almost no buildings left untouched by shelling. Around 1,800 residents remain. Despite the government's efforts to persuade them to evacuate, many simply don't want to leave.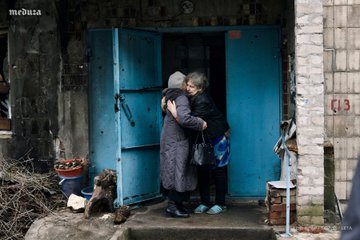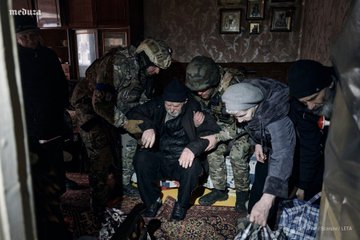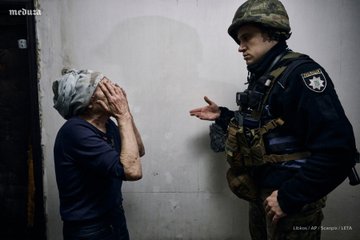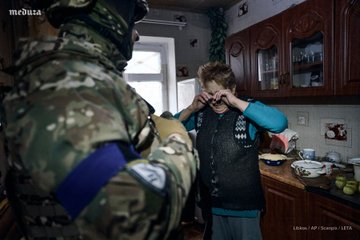 Background:
Russian FSB alleges Navalny's Anti-Corruption Foundation inspired murder of pro-war blogger Vladlen…
The Russian Federal Security Service (FSB) has said that Daria Trepova, who was arrested in connection with the explosion that
==============

13th April 2023
Sleeping with the fishes #Moscow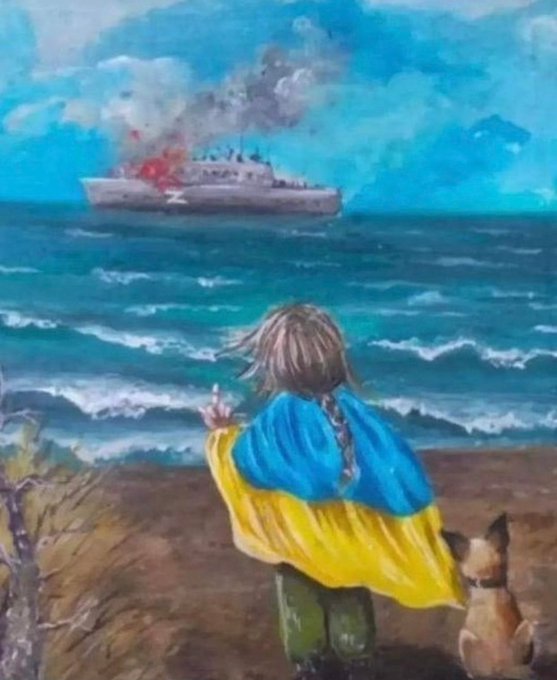 Free Syria Media Hub Retweeted
13th April 2023
The Prime Minister of Poland said that the country offers to produce shells with depleted uranium for Abrams tanks. The prime minister also took the initiative to create factories in Poland that will repair these tanks for the whole of Europe.
13th April 2023

Ukraine government organization
Call sign "Sonic," a commander of a combat vehicle at the 241st Brigade
She was born in Donetsk and raised in Berdyansk. "We fight so that Ukrainian children have a childhood, youth, and a long path of happy adulthood in a free Ukraine."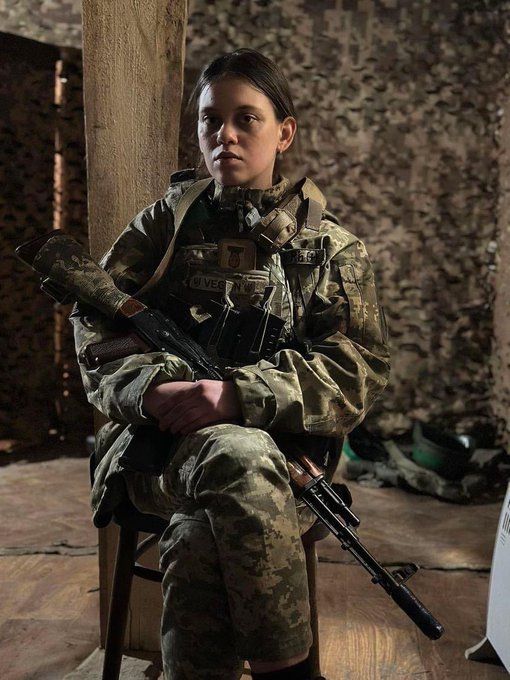 =============
13th April 2023
Yuriy Korobiy, 26yo, went to the front as a #Ukrainian volunteer in April. In August, Yura was chemically poisoned by #Russians. As a result of damage to the brain and central nervous system, how he learning everything again: sit, eat, walk…

============
13th April 2023
Kane Te Kai, the volunteer soldier from New Zealand who went viral a few weeks ago when a video was released of him saving a Ukrainian friend held captive by the Russians, was buried in Auckland today Kane was killed in battle against the Russian Army on March 20th.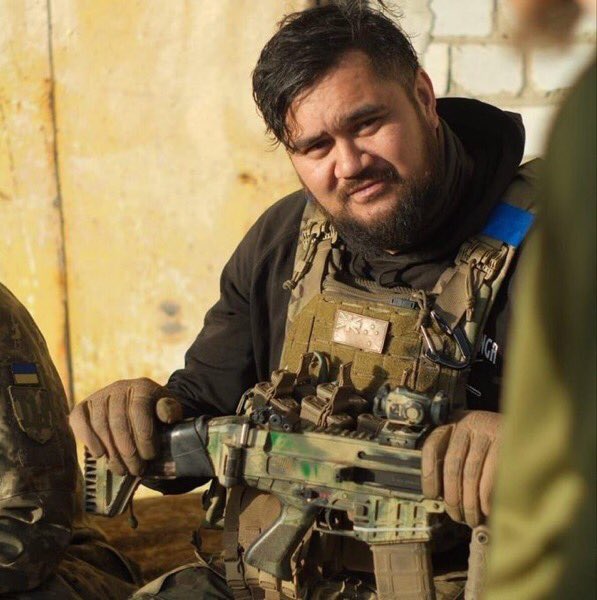 ============
https://www.thereckoningproject.com/
=============
Glory to Ukraine