SHOCKING |
OAP (78) targeted in brutal attack near home amid surge in violent carjackings around country
Figures show more than 1,300 vehicles were stolen across the country up to the end of March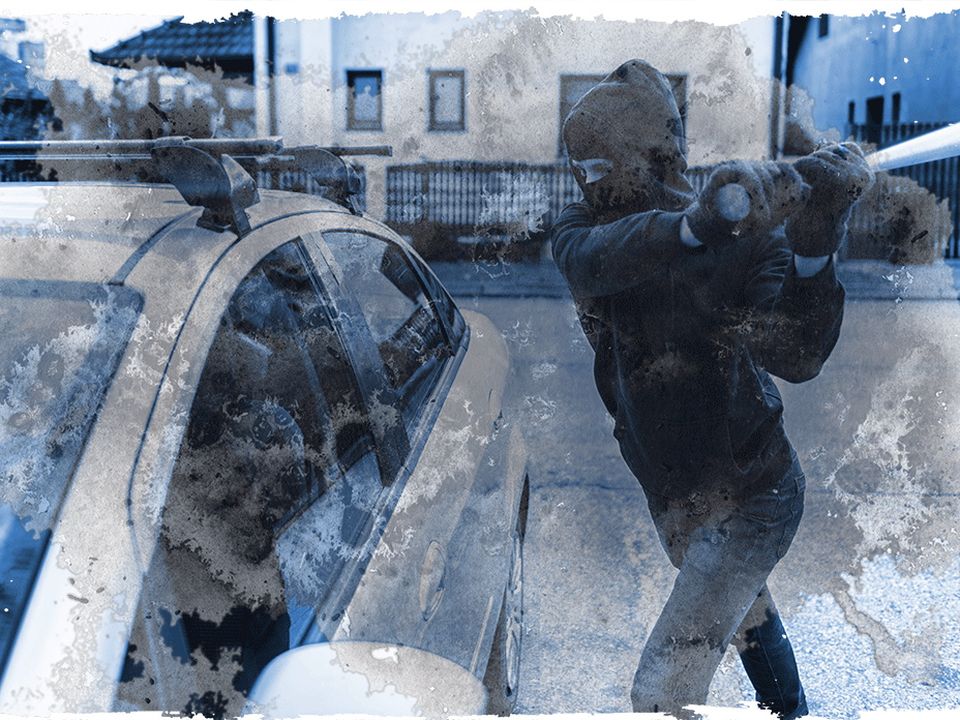 Today at 07:50
Gardaí are tackling a nationwide epidemic in car theft and violent hijacking offences this year, with the vast majority of offenders escaping without being arrested.
Exclusive figures show more than 1,300 vehicles were stolen across the country up to the end of March, while 33 hijacking or attempted hijacking incidents have taken place so far this year.​
An analysis of the figures shows that 429 vehicles were stolen last month – 422 in February while there were 452 incidents of vehicle theft in January.
"These figures are extremely high and the expectation is that the situation may get even worse in the summer months," a senior source warned.
While hijacking is a growing problem, garda figures show that there has also been a 21pc increase in car thefts for the year to date compared to last year – when over 4,000 vehicles were stolen across the country.
Gardaí have pointed out that 38pc of car thefts have happened in residential areas this year.
While the figures for car thefts have been described as "bleak", sources say it is the violence used in the separate crime category of hijacking that is causing the greatest concern.
"These victims have been left traumatised in many cases after encountering extreme violence. It is a growing problem," a source said.
"Hijacking used to be classified as a disorganised crime carried out by drug addicts and so on.
"But what seems to be happening now is that it has become an organised crime – the victims are being identified and targeted with a higher level of violence than what has been seen before," the source added.
An analysis of the hijacking incidents shows the vast majority of them happened in Dublin, but incidents have also been recorded in counties including Clare, Carlow, Cork, Louth, Kildare, Galway, Wexford and Limerick.
While gardaí have had a major success in arresting and charging a west Dublin-based suspect who was described as a "serial hijacker", many of the violent 33 hijacking cases remain unsolved.
Details of the arrest of the west Dublin suspect and his alleged crimes cannot be outlined here for legal reasons.
Included in the cases where no arrests were made is the first hijacking of the year, which occurred in the Tallaght area on New Year's Day.
A man in his 20s was attacked by four youths who brutally assaulted him before escaping on his moped.
The moped was later recovered.
Less than a fortnight later, in the capital's south inner city, a man suffered an arm injury when he was assaulted by a thief armed with a large knife who proceeded to drive off in his car. That vehicle has also not been recovered.
Gardaí did manage to make arrests in other cases that took place in January.
This included an incident in which a teenage victim was beaten with an iron bar when he was forcibly removed from his vehicle at a rural location in Leinster.
Electric bikes and motorbikes have also been commonly targeted in hijacking incidents this year, particularly in Dublin.
In one incident in the Grafton Street area of Dublin in February a man in his 30s was threatened with a knife and assaulted by up to 10 men who unsuccessfully attempted to steal his e-scooter.
In another case last month, a teenager was threatened with a knife in the Blanchardstown area when he was lured to meet criminals after offering to sell his e-scooter on a social media platform.
Taxi drivers have also been targeted, including a driver in his 60s who was targeted in Limerick city in late February.
The man was assaulted, subjected to a death threat and had the vehicle he had been driving roll over his foot, before the criminal escaped with his Toyota taxi which has still not been recovered by gardaí.
Women have also been victims of the crime, including a 30-year-old woman who was threatened with false imprisonment by three men armed with baseball bats who stole her car in Co Wexford last month.
Her car was recovered by gardaí the next day.
There was one hijacking and another attempted hijacking in the space of less than 24 hours in Ennis, Co Clare, in the middle of last month.
One of these incidents involved a gang of five masked men who were unsuccessful when they tried to box in a woman's vehicle when she was confronted by them after returning from work.
The latest hijacking this year and the first to occur in April happened on Monday, April 3 in Killiney, south Dublin, when a man aged in his 30s was pulled off his Honda motorbike by three suspects.
At least one of the suspects drove the motorbike from the scene and investigations have established that it was last seen in Tallaght but it has not yet been recovered.
The oldest victim of a hijacking so far this year is a 78-year-old man who was targeted in a brutal attack near his home.
Many of the other victims are men and women aged in their late teens.
In a previous statement, gardaí said there had been a 52pc increase in car thefts on 2021 and 17pc increase on 2019.
Gardaí said last week that 27pc of the thefts that have happened so far this year are of Asian cars imported into the country.
Such cars are favoured by joyriders as they do not have an immobiliser or fully fitted alarm system which makes them easy targets for thieves who hotwire them.
However, this means the vast majority of the other cars that are stolen here are targeted by organised crime gangs, who either try to resell the cars on social media or bring them to so-called 'chop shops'.
In such 'chop shops' the cars' parts are distributed to a network of criminals who often export them in shipping containers or sell them on in other ways.
Officers have also had success in targeting alleged organised crime gangs involved in car theft, including a recent operation in Co Cork which led to two arrests and the suspects being charged before the courts.
"Gardaí in Cork have arrested and charged two men as part of an investigation into the theft of multiple high-value vehicles across the country," a garda spokesman said in a statement last week.
Detectives arrested those men as part of a wider operation that is targeting a gang well known for stealing cars across the country with the use of "very sophisticated methodology".