'BETRAYED' |
Man tortured by Jonathan Dowdall asks how was he allowed testify in Regency trial
"I felt personally betrayed this was allowed to happen and it belittled the impact of what he did to me"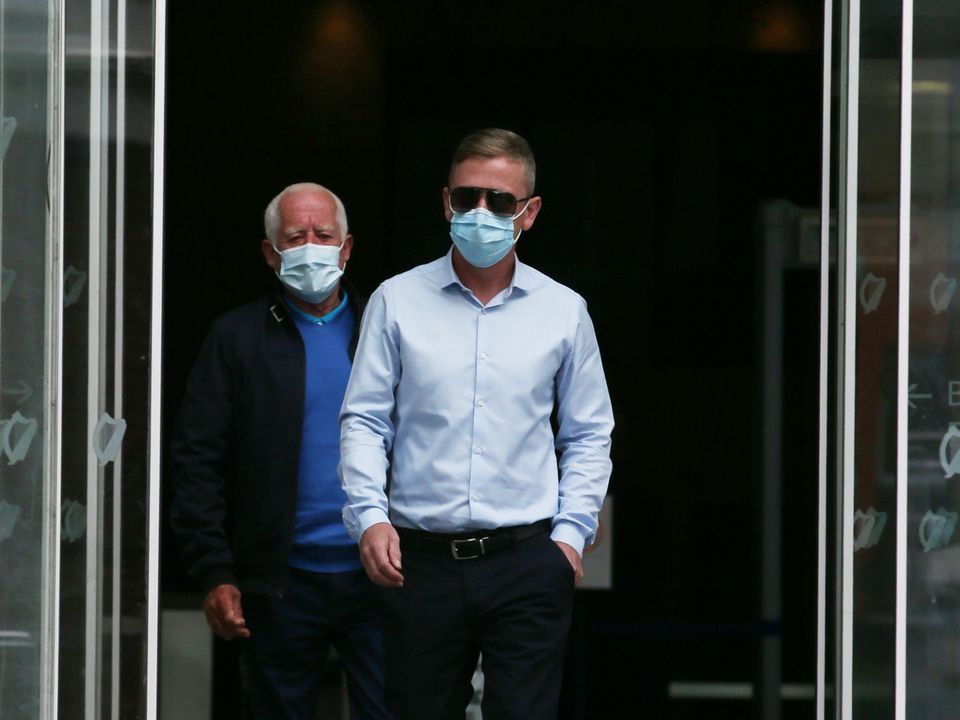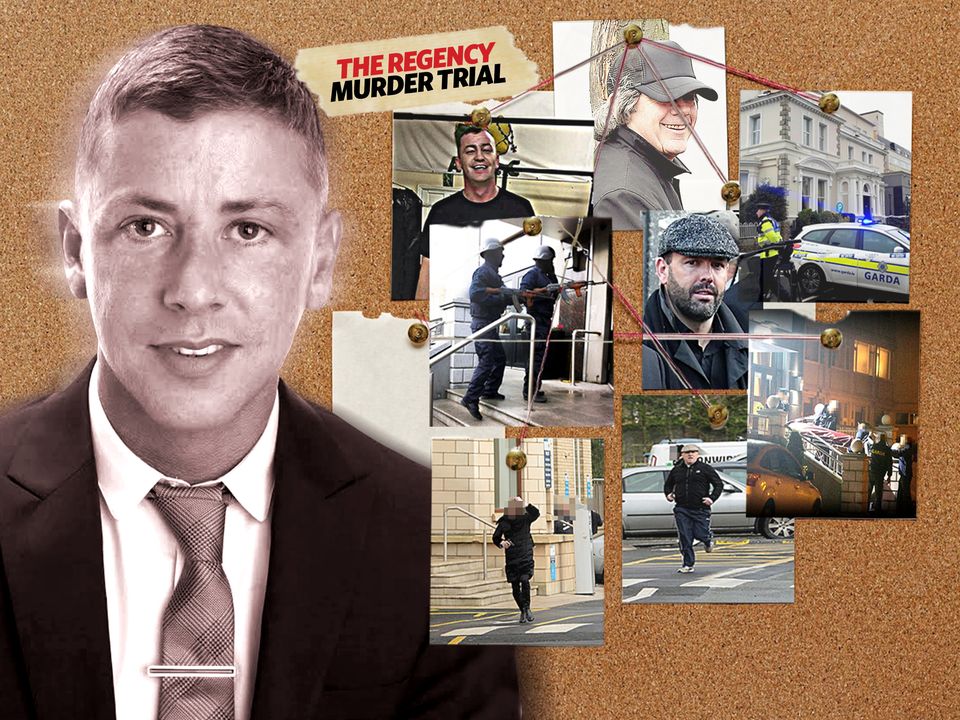 Patrick O'ConnellSunday World
Yesterday at 21:40
A man who was water-boarded by Hutch trial State witness Jonathan Dowdall says he believes the prosecution "was tainted from day one by the use of the convicted criminal as a witness".
He has now called for legislation to restrict the use of testimony by convicted criminals in future trials, saying that unless every word of their testimony can be independently verified, it should not be used.
It comes after the Special Criminal Court found Gerry 'The Monk' Hutch not guilty of the murder of David Byrne at the Regency Hotel in north Dublin in February 2016.
In the judgment, Ms Justice Tara Burns, presiding, said while the court was satisfied that members of the Hutch family were responsible for the Regency attack, it was not satisfied beyond reasonable doubt that Gerard Hutch was guilty of murder.
Ms Justice Burns also cast doubt over Jonathan Dowdall's credibility as a witness in her lengthy judgement, saying the court was "not prepared to act on his statement alone"
Dowdall's victim, who survived a horror ordeal during which he was warned he would be "chopped up and fed to the dogs", also revealed the use of Dowdall as a witness had left him feeling betrayed and belittled the impact the episode has had on his life.
"I was absolutely against it from day one," he said.
"I felt personally betrayed this was allowed to happen and it belittled the impact of what he did to me.
"This was an individual who had demonstrated previously that not only was he capable of organising and executing an act of great violence, but he was also happy to lie about it on the stand.
"That for me raised so many red flags and I think it should have precluded his being used as a witness.
"I couldn't understand how he could be seen as a credible witness.
"I don't know how this was allowed – his copy book had been blotted so much."
Dowdall was originally due to go on trial alongside Hutch for the murder of David Byrne.
But the murder charge was dropped after he pleaded guilty to facilitating the killing and agreed to testify against his former co-accused.
Dowdall was sentenced to four years in prison for facilitating the murder the day before Hutch's trial began.
Such was the extent of the victim's dismay at the use of Dowdall as a witness in the trial, he publicly offered to give testimony on behalf of the defence in relation to the former Sinn Fein councillor's past crimes.
Both Jonathan Dowdall and his father, Patrick, were convicted of falsely imprisoning and threatening to kill a man at an address on Navan Road, Dublin 7 on January 15, 2015.
They both served prison sentences for those offences and were released in April of last year.
It was during a garda raid on Jonathan Dowdall's home in connection to the Regency Hotel shooting that footage was recovered of the torture episode.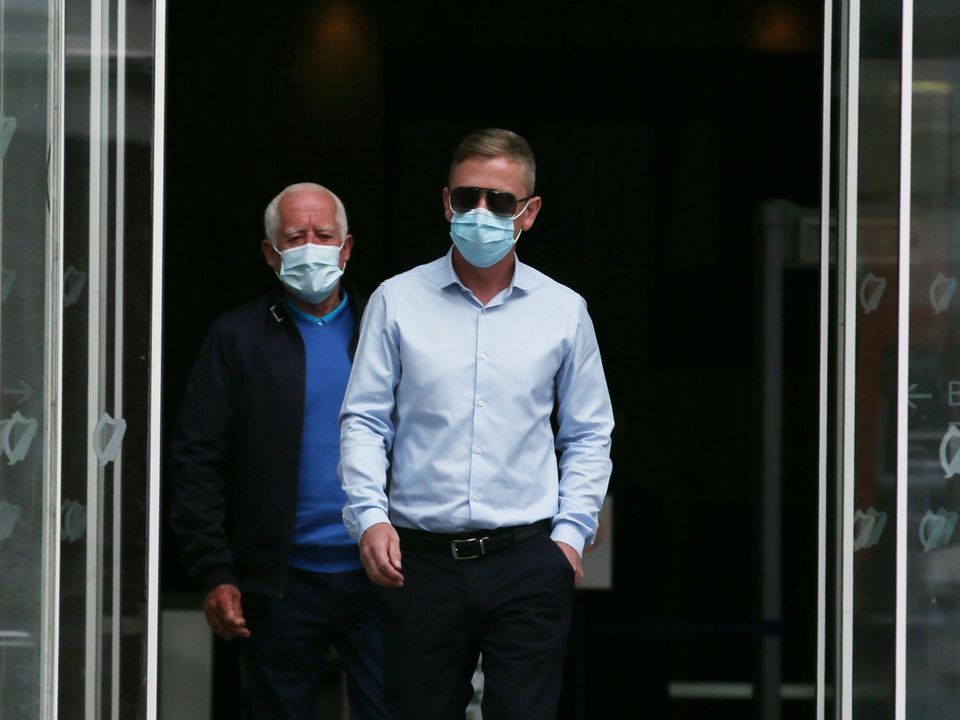 During the Dowdalls' trial for false imprisonment and threats to kill, the Special Criminal Court heard how their victim visited the home on the Navan Road on January 12, 2015, about the purchase of a motorbike.
Three days later, Jonathan Dowdall invited the victim back to his home for dinner, but instead he was pushed into the garage where his wrists, chest and legs were tied to the chair with cable ties.
The victim was accused of being a thief and of trying to steal a car from another person.
Footage recorded on a mobile phone, and later obtained by gardai in a search of Jonathan Dowdall's home, showed the former politician wearing a balaclava and holding a tea-towel to the victim's face before pouring water over his head.
The victim was told he was stupid to mess with the IRA and his parents would be dead within 48 hours of his own disappearance if he told gardai.
The court also heard that at one stage Patrick Dowdall pulled out a silver pliers and threatened to pull the victim's fingers off.
1:56
Gerry Hutch leaves court
Speaking with the Sunday World, he was sickened by the fact Dowdall appeared to have gained by giving evidence at the Hutch trial.
"I am sickened by the fact the murder charge was dropped against Dowdall – even though this man was a convicted torturer and supplied the room card used by one of the hit team.
"I think his use as a witness could be considered good grounds for appeal.
"This man admitted on the stand lying in court about what he did to me.
"And then he offered evidence in the trial that appeared to me to be simply not credible.
"And I say that from following the case and looking at the various aspects of it.
"He admitted himself he is a dishonest individual and he is more than happy to do whatever he needs to get himself out of any situation.
"It very much tainted the case, and I would ask why he was ever considered a suitable candidate for the witness protection programme.
"I do think there needs to be legislation introduced around the use of convicted criminals in murder trials.
"Their testimony should not be relied upon unless every word can be independently verified."