EXCLUSIVE |
Bogus bail scam: Alleged criminals using derelict house in quiet village to get out of jail
It's believed several alleged criminals have used the address to get out on bail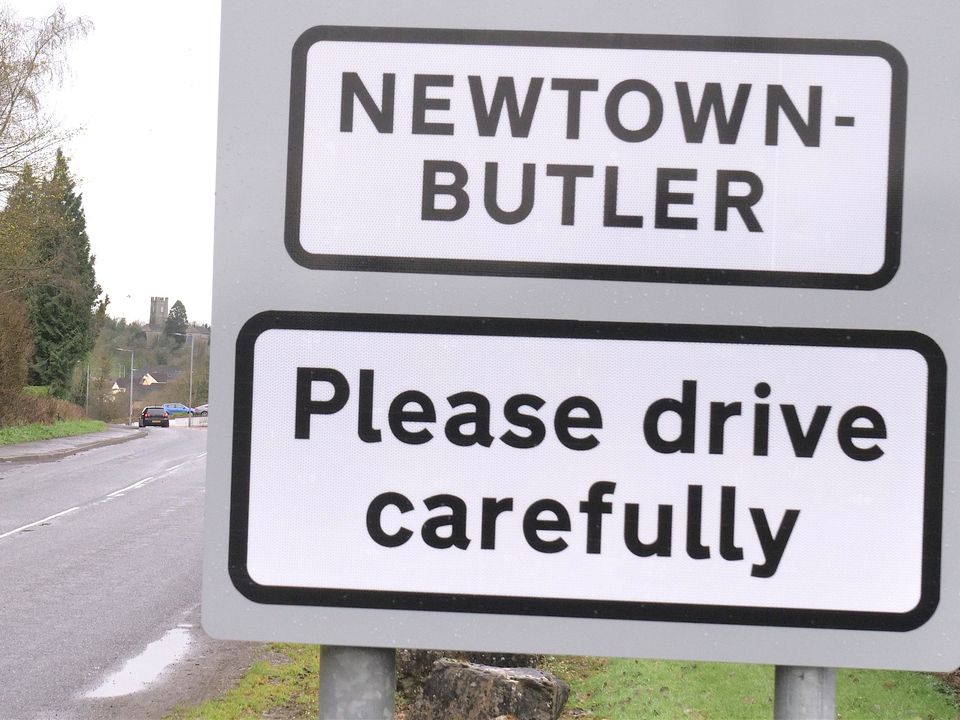 Yesterday at 11:31
A derelict house in a Co Fermanagh village has been used as a bogus bail address for people charged with serious crimes.
The Sunday Worldhas learned the scam was uncovered recently when police went out to check on the house in Newtownbutler and found it in a rundown condition.
It's believed several alleged criminals have used the address to get out on bail — despite never having any intention of living there.
Local sources have linked the address to a criminal from the Newtownbutler area.
The existence of the bogus bail address emerged at a court hearing involving a man charged with a large number of serious offences.
Stephen Smith is accused of 31 offences, which include assault, burglary, possession of drugs and vandalising vehicles.
The offences are all alleged to have happened in June 2022.
Smith (26) was arrested recently in Derry and appeared at the local magistrates court to reapply for bail.
A police officer told the court Smith had previously been granted bail on March 20 to an address in Newtownbutler.
The officer said checks later revealed the address was a "boarded-up building".
The policeman said it was established the address had been given by a "fellow inmate" to "numerous" people.
The officer said Smith never attended the address in the Fermanagh village.
One of his previous bail conditions ordered him not to be in contact with a woman who he allegedly attacked.
However, the officer told the court Smith had contacted the woman through social media and called her a "slut and a slag".
The officer said they objected to Smith being released on bail again as there was a "clear risk" of him not attending court.
He told the court Smith has been a "wanted person" since March 21 and had been "actively avoiding" police.
"He has a condition that he is not allowed in Derry and he was in his aunt's property within the city," he said.
"The defendant has run from police on several occasions when he has known that he is wanted."
The officer said Smith has 44 previous convictions and police believe there is a "high risk" of him reoffending.
Smith is addicted to both alcohol and drugs, the policeman added, and when arrested he was "under the influence" of a substance.
"The majority of his offending has happened when he has been under the influence of some substance."
The officer said Smith was also recently given a bail address at Crumlin Road in Belfast but did not attend that address either.
The court was told Smith has breached bail on 41 occasions since 2013.
"He has a complete disregard for any bail conditions," the PSNI officer said.
"He was out on bail for one day when he breached the conditions.
"We have no confidence he will be able to abide by any conditions the court imposes."
The new bail application was refused, and Smith was remanded in custody.
When contacted, a PSNI spokesperson confirmed the existence of the false bail address in Newtownbutler.
"Police were informed that an individual had been granted bail to an address in Newtownbutler and when officers attended the address it was established that the premises had been boarded up at this time. Subsequently, this was brought to the attention of the court," the spokesperson said.
"Bail addresses proposed for accused individuals in criminal cases are approved by the court, not the Police Service of Northern Ireland, within the appropriate legal framework.
"As part of proactive enforcement activity, officers are continuing to carry out regular checks at this designated bail address to ensure compliance with all conditions imposed by the court."
The Sunday World visited Newtownbutler this week to speak to local people about the existence of the bogus bail address.
One man who spoke to us on condition of anonymity said he was not surprised.
"I have not heard about this boarded-up house before but there is definitely a problem with people being released on bail to Newtownbutler," he said.
"We have been having bother for some time with people being let out on bail to live in the village.
"This house may have been boarded up but there are a number of addresses in the village where people from outside this area are regularly released on bail to.
"A lot of the time, these people are nothing but bother for the local community.
"Why are these people being released on bail to a small village like Newtownbutler?"