OVERSIGHT |
Malahide man avoids jail for possession of child sex abuse images over delay
Dublin Circuit Criminal Court heard that Patrick Rogers (36) was previously jailed for 10 months by Judge Martin Nolan in 2019 for possession of 41 images and one video in 2015 and 2016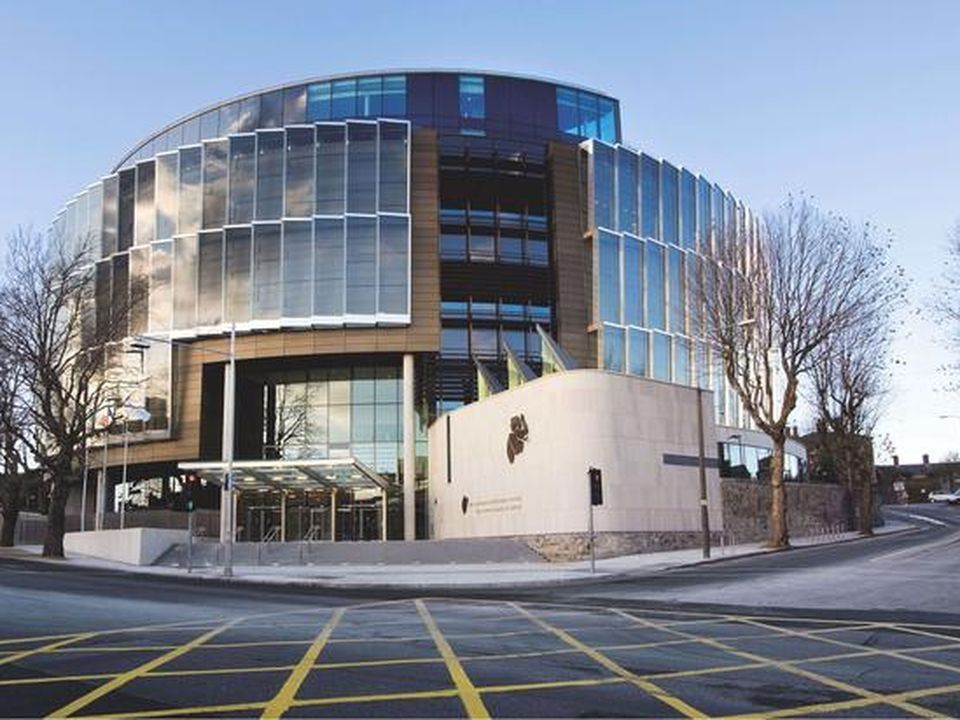 Today at 20:26
A man who was previously jailed for possessing child pornography has avoided a further prison term after a delay in the prosecution of additional videos found in his possession.
Dublin Circuit Criminal Court heard that Patrick Rogers (36) was previously jailed for 10 months by Judge Martin Nolan in 2019 for possession of 41 images and one video in 2015 and 2016.
Judge Nolan today heard that five further videos were found in 2017 but that the prosecution did not proceed at the same time as the other cases due to a "mislabelling" oversight.
Rogers of St Brendan's Avenue, Malahide, pleaded guilty to possession of child pornography at his home, on October 16, 2017.
Detective Garda Neil Plunkett told Diarmuid Collins BL, prosecuting, that during a search in October 2017, gardai recovered a phone on which five illegal videos were found. Rogers made admissions that the phone was his and no one else had access to it when interviewed.
The court heard there had been an issue in relation to "mislabelling" in relation to these five videos and the delay in the prosecution had nothing to do with Rogers.
Rogers has 10 previous convictions including the prior convictions for possession of child pornography, as well making a threat to kill or cause serious harm.
Gda Plunkett agreed with Niall Nolan BL, defending, that Rogers came from a good family and his father was in court with him today. He agreed Rogers had been engaged with psychiatric services for some time and had not been arrested for anything else in the past five years.
Mr Nolan said Rogers had been adopted by his parents at a young age. He suffered difficulties from his birth and later from a significant head injury from a car accident.
He said that as a result of trauma, his client had difficulties in school and substance abuse issues.
Mr Nolan said Rogers has been diagnosed with emotionally unstable personality disorder and a depressive disorder. He is in receipt of disability payments and not in a position to work.
He said his parents are now in their 70s and suffering medical issues. He said Rogers provides significant care for them. He handed in a number of letters and reports.
Counsel said Rogers has served his sentence in relation to the earlier images and had been released in July 2020. He said he had been doing well and moved on with his life.
Mr Nolan acknowledged that the original sentence may have been "somewhat" increased if all the cases had been heard together, but he said the delay had been a prejudice to Rogers which he could take into account.
He said if there had been an increase in the earlier sentence due to this matter, his client would now have served the sentence and be on the path to rehabilitation, which may now be interfered with.
Passing sentence today, Judge Nolan noted that the matter had occurred in 2017 and not proceeded "with due expedition" due to an oversight. He said as quantity goes, it was at the lower end of the scale, noting one video was explicit and the rest not quite so explicit.
Judge Nolan said the complicating factor was Rogers' prior convictions for possession of similar material. He took into account Rogers' challenges such as his learning difficulties and noted he was a good son to his parents.
The judge noted the defence submissions that the material in relation to all three offences was not at the most serious end and the prolonged nature of the prosecution had increased the stress on Rogers. He said the defence submitted imposing a custodial sentence now would be unduly severe and unfair.
Judge Nolan said he was able to accede to this application noting, that as well as Rogers personal challenges, there had already been a prison term and probation supervision. He imposed a 16 month sentence which he suspended in full. He ordered the destruction of the images.